Go West Old Man!
Colorado here we come.. Just days before leaving for a trip out west, I found this web page describing "The most beautiful drive in America". It was exactly the drive we had been planning, but in reverse order. As it turns out, it IS definitely one of America's most scenic drives!
To get there we had to cross through one of the "most boring" drives in America; across Oklahoma and Texas. I won't bore you with any of those pictures (because I didn't take any) 🙂
First Stop was Santa Fe New Mexico, where I figured out we was gonna have to get out of this town real fast if I wanted any money for the rest of the week ….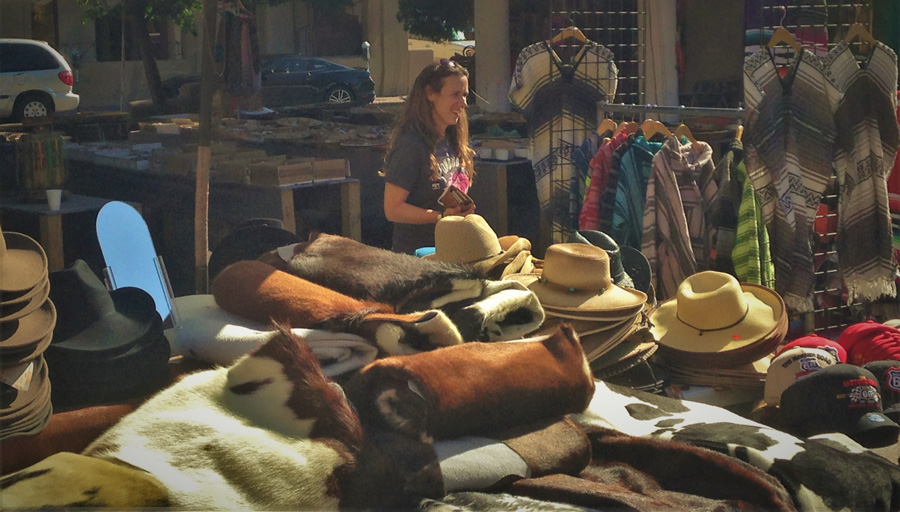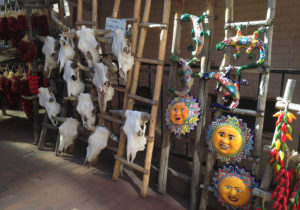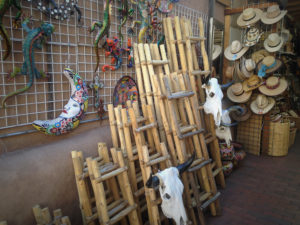 I DID find these handmade ladders though… How cool would THAT look on the back of my space age Travato?  🙂
..and there was plenty of awesome architecture to look at.  There was a mass going on at this catholic church, and the doorman politely decided we were tourists and were not really interested in confessing our sins..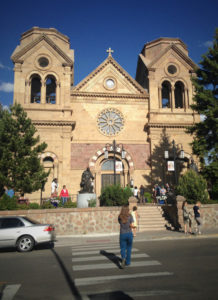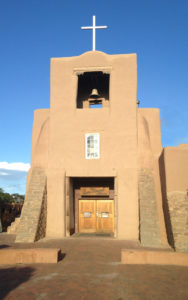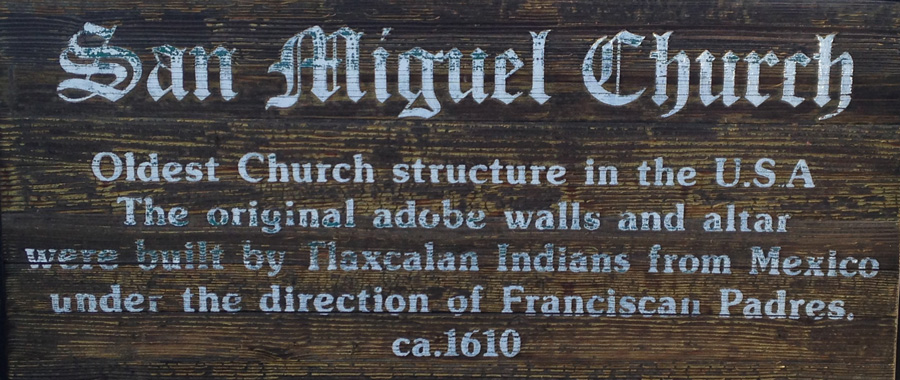 We headed on to Lake Abiquiu which Jennifer remembered from an earlier trip. The landscape is dry, sandy, but none the less, impressively large..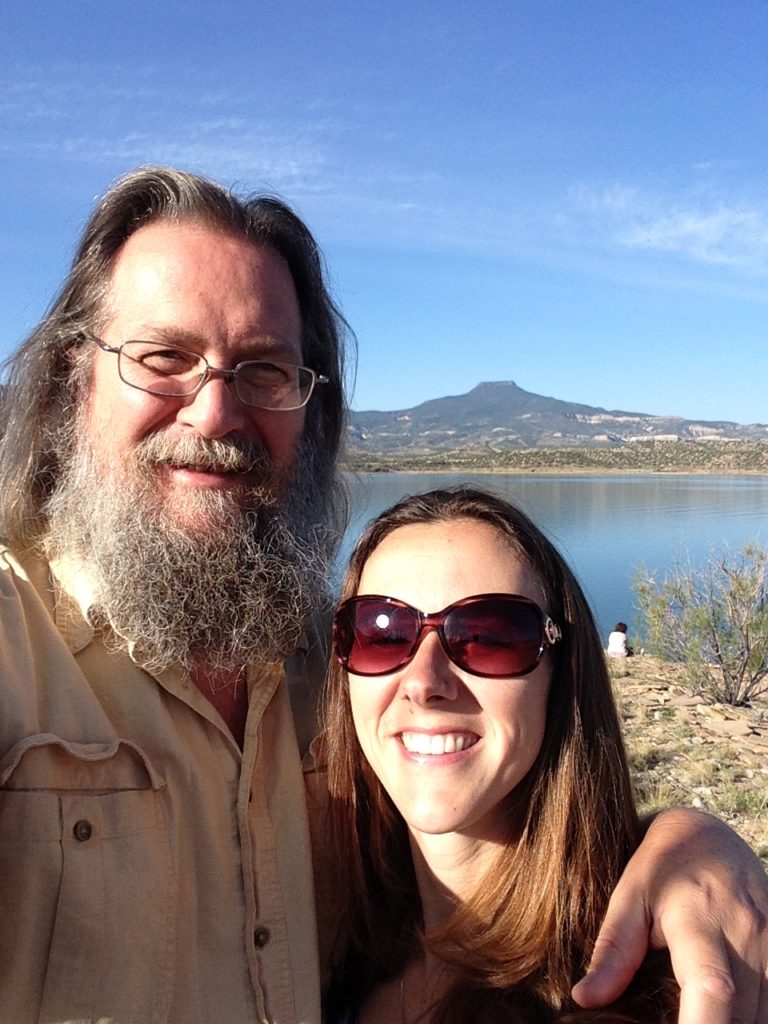 We arrived after dark and the campground was full but the sweet camp host lady let us pay for a couple showers, and then sent us to the "corral", which is an overflow lot. No bathrooms, no showers, no charge, and no… people!  My favorite kind of campsite!
This was our view in the morning. Substantially better than the rows of campers in the campground..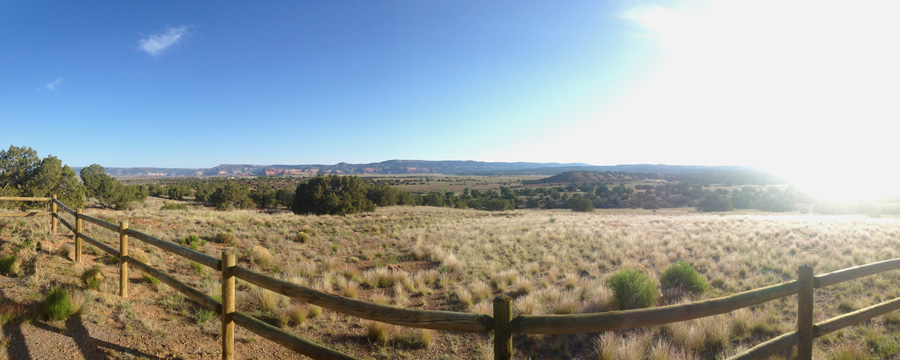 And just a short morning walk away was the lake.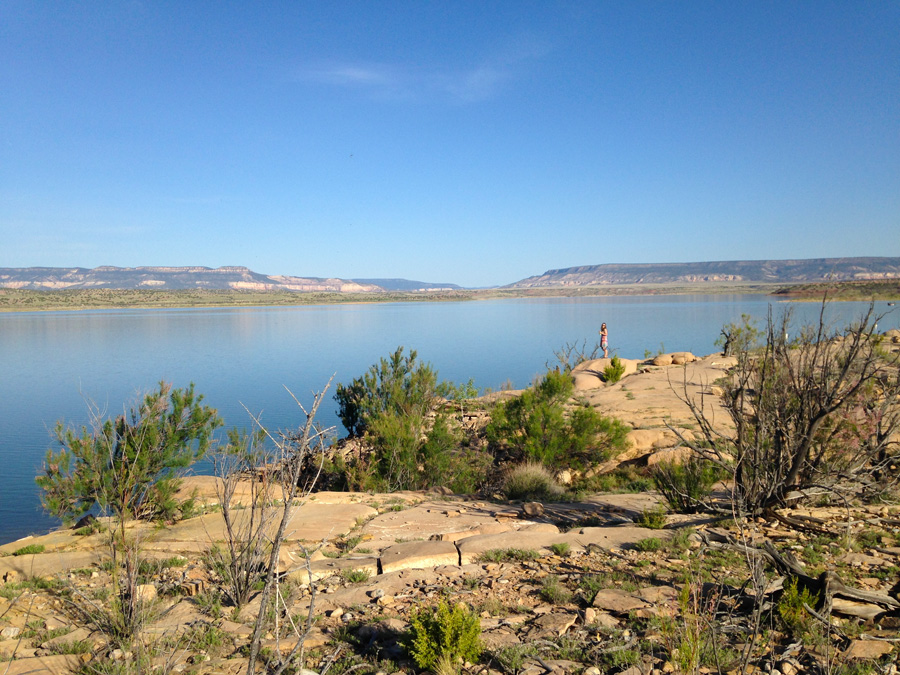 The Lake seemed a bit out of place to me in this desert country,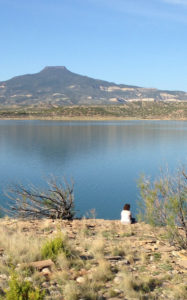 and Jennifer thought the same of the s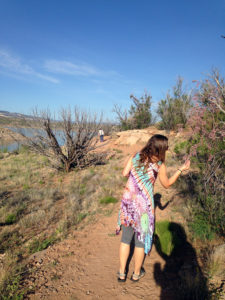 ome of the local plant life.
Next on the Agenda, was an increasingly pretty and mountainous drive to Durango Colorado,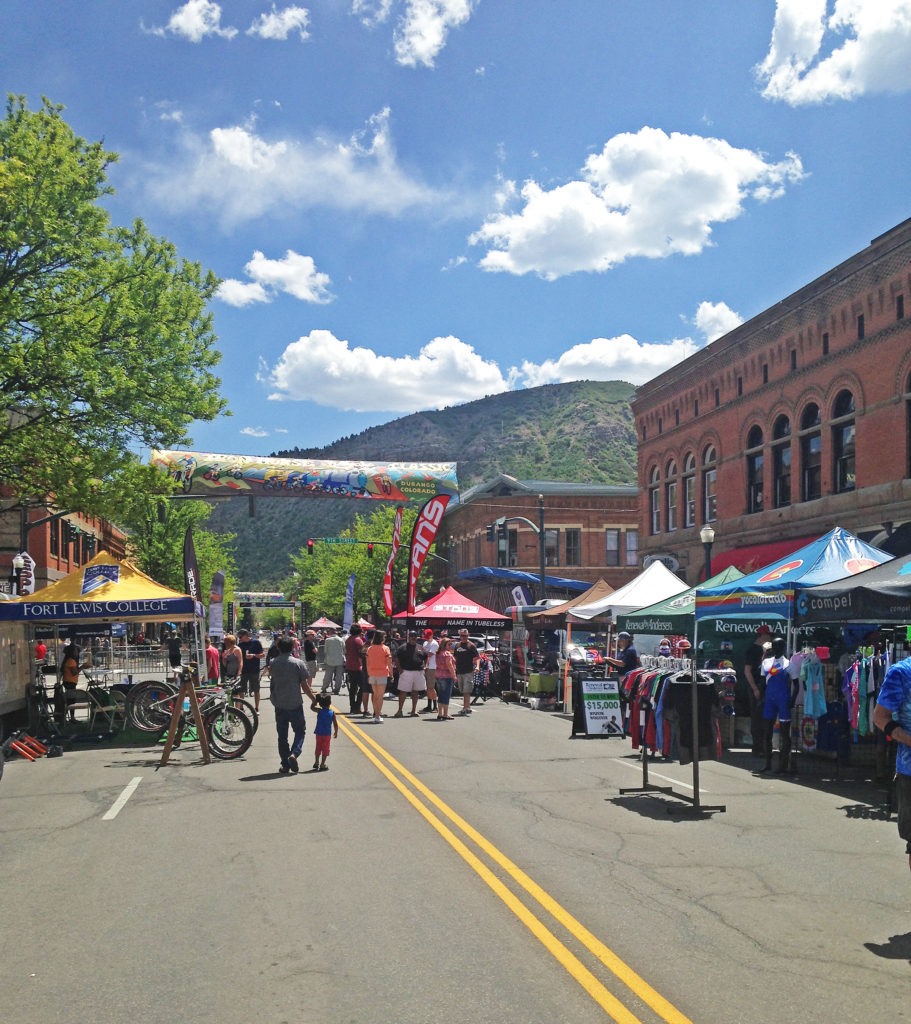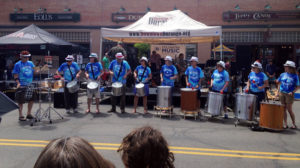 where there just happened to be a festival and big bike race going on. (and some drumming)
In reality,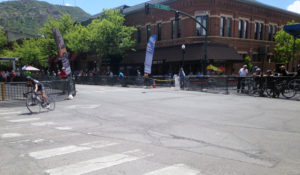 there was                 more than one bike 🙂 ,             … but that's all I got on camera..
We met some Facebook Friends (and Fit RV Travato RV blogging legends 😉 ) at the United Campground on the outskirts of Durango; Your typical commercial campground I guess. The place was clean and well kept, and in a great location, just about a mile from downtown with the Animus River in sight. The Durango/Silverton Railroad literally runs right through it.  The sites are close together, and there wasn't much privacy, but there were shade trees, and it was not near as crowded as many of the gravel parking lots they call "RV Parks".  The hosts were wonderfully friendly and helpful, and they had a laundry room and other amenities we didn't make use of.  They didn't have fire pits or grills; which I found odd, being used to State and National Parks, but they did offer portable grills you could take to your campsite and return later. Aly found the pool.. (surprise, surprise).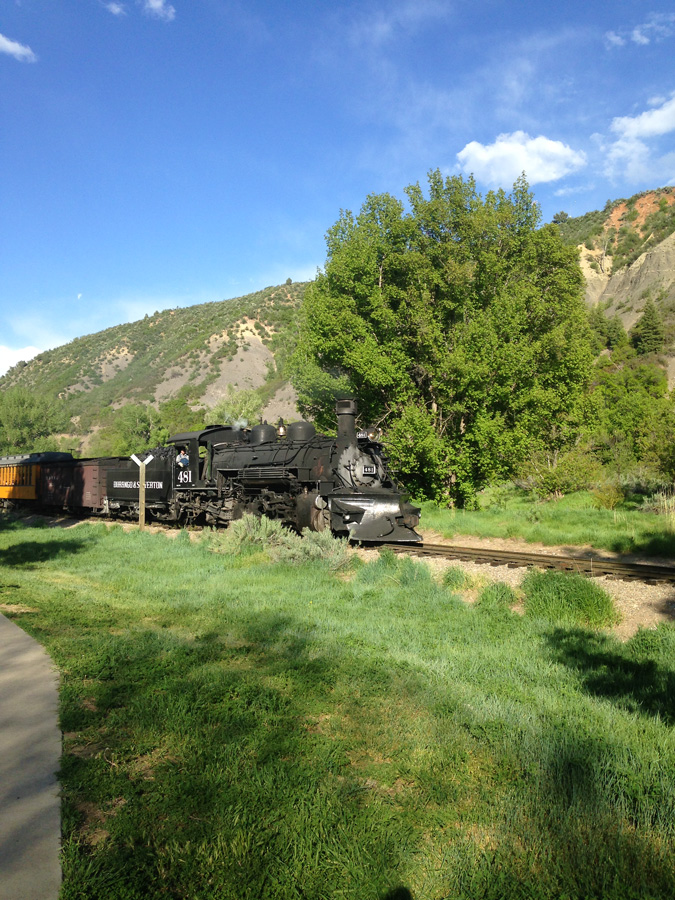 With plenty of daylight left, we unhooked the Bikes and took a ride down the Animus Trail, which is a Beautiful, Multi use, paved bike and walking trail that runs along the river, right through town and on South of Town about 6 miles.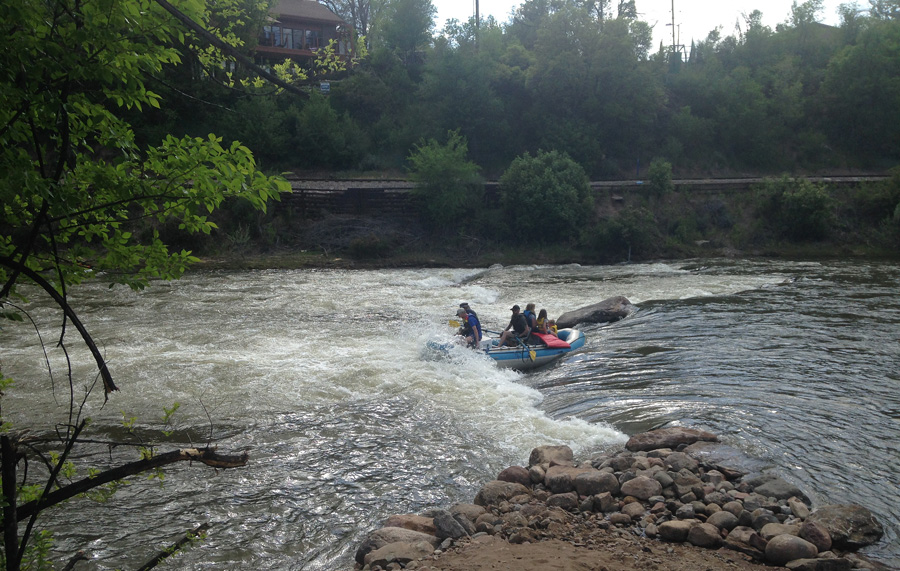 Its a great trail, with lots of entertainment along the way..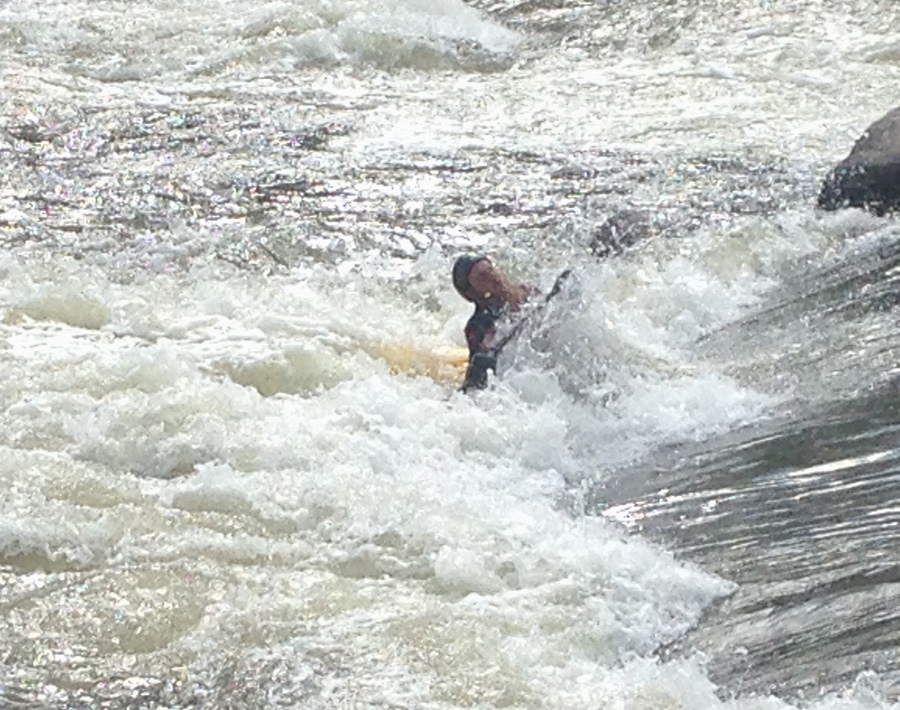 James and Stefany turned out to be great campsite mates, and we shared dinner, and some wine in the evening and listened to James' (until now), unknown talent of "Dog calling"…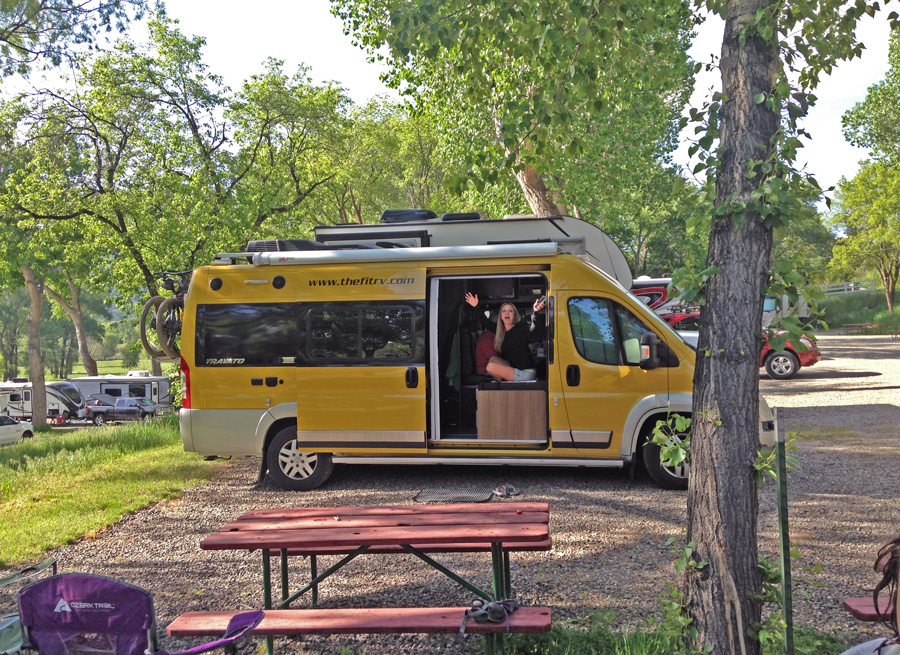 Had a good peaceful nights sleep, and went back to town and had an excellent hearty breakfast at the old time, family run, and extremely busy Oscars Cafe. Obviously, THE place to go for a big breakfast in Durango.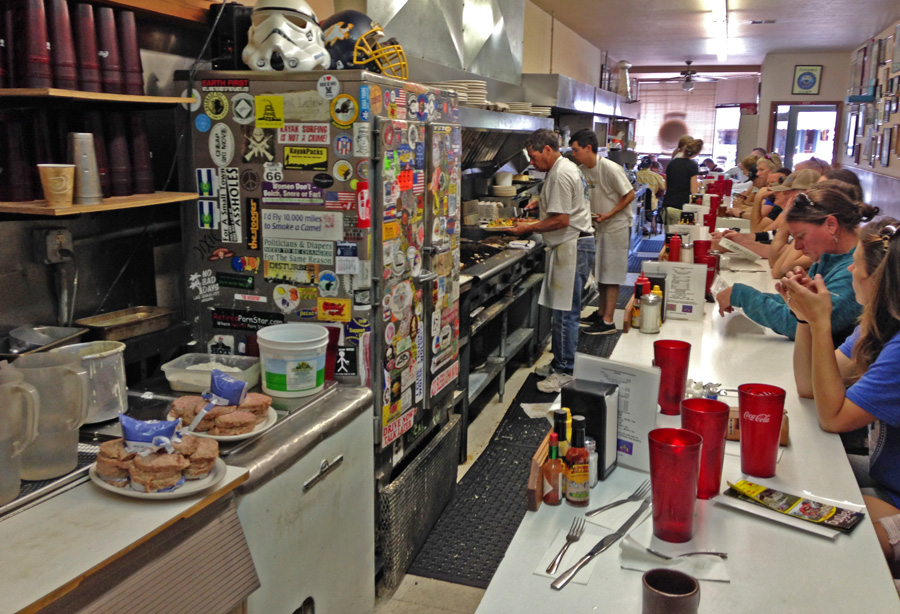 Picked up our tickets for tomorrows train ride,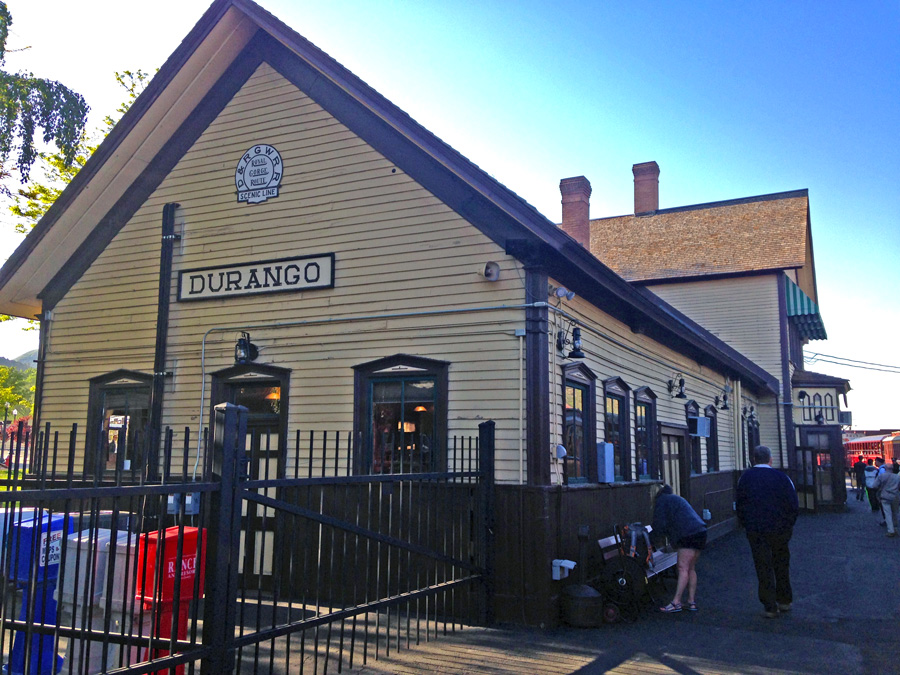 and then headed up into the mountains on a gravel road to a campsite more our style..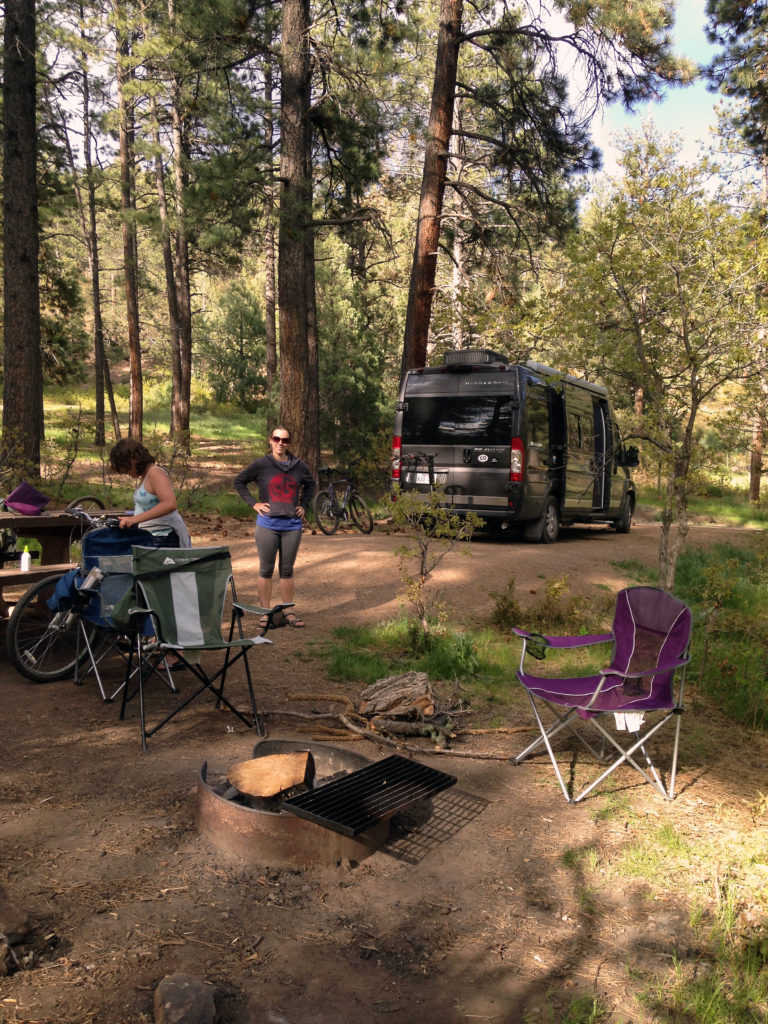 Took an excellent bike ride up the Hermosa trail which was just about the limit of our proficiency level at Mountain Biking .. (that translates to: "we spent some of the time pushing our bikes")  🙂 But it was a good work out, the scenery was awesome, and we all gained a little more skill after 5 or 6 miles on this trail. We never did make it all the way to Hermosa creek, as after a long constant downhill, it was becoming evident that coming BACK UP that hill wasn't going to be as much fun!  Turns out this trail network goes clear across the mountains to Telluride…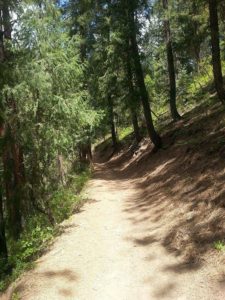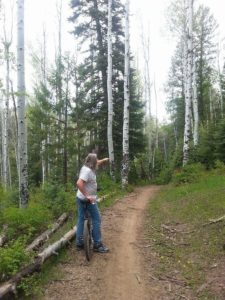 Happy Bikers..
Be sure to click the links below to move forward or back in time…