Thursday Morning we made the loop from Ouray to the North, through Ridgeway, and around to Telluride.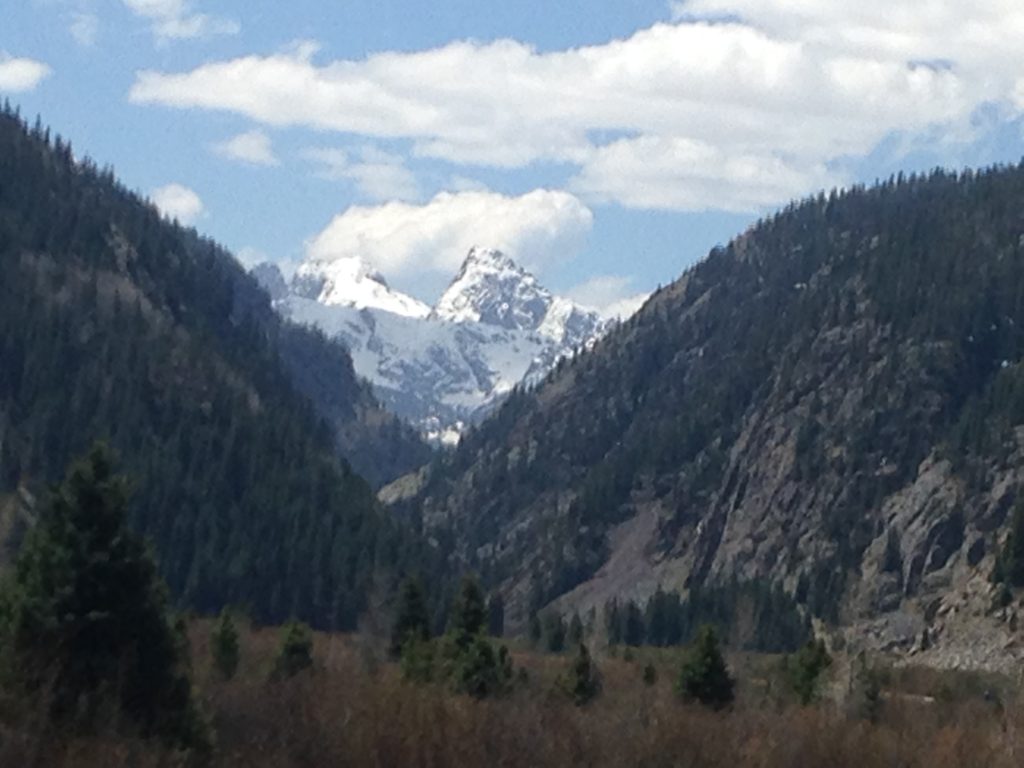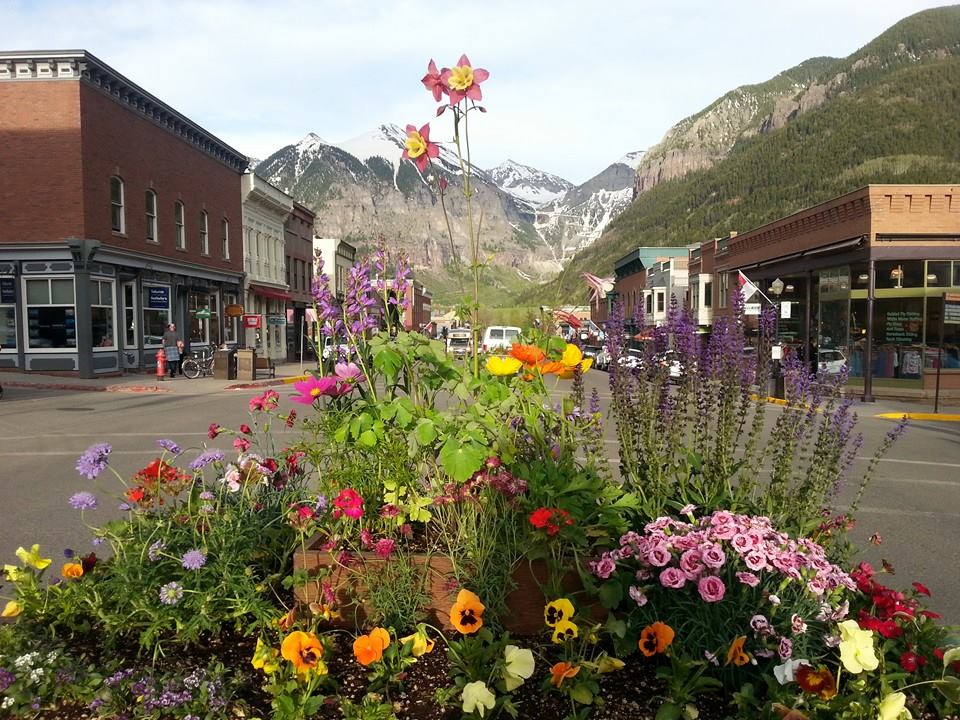 A stroll around town, and a bike ride up another great city walking/biking trail along the San Miguel River..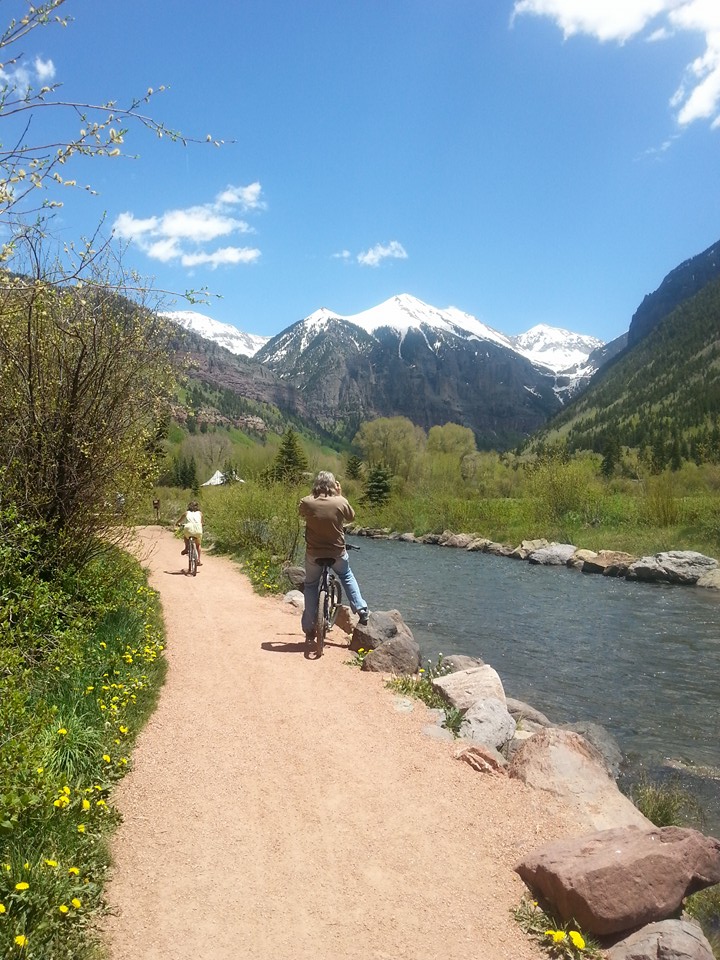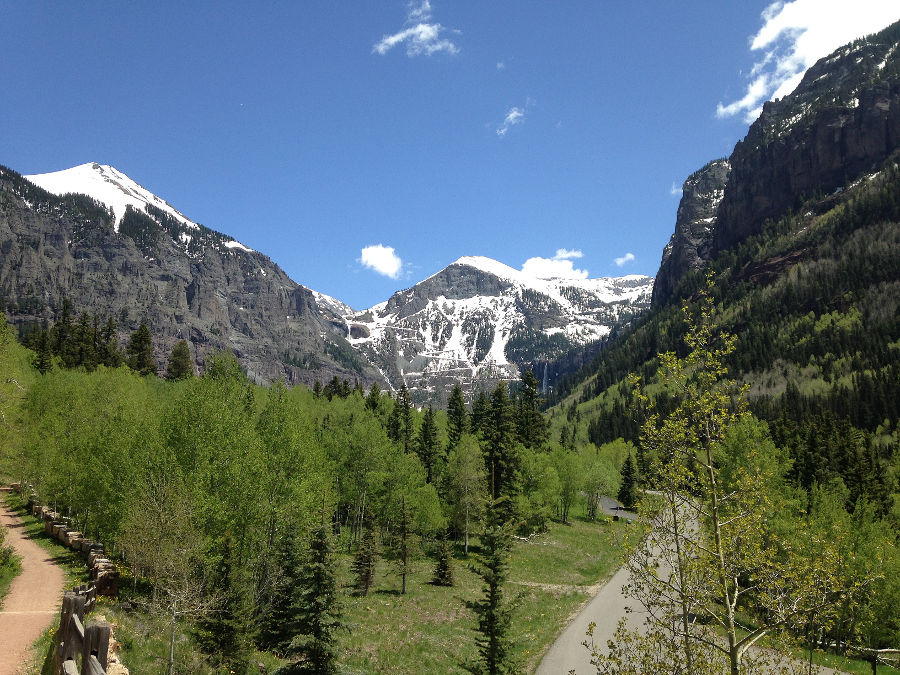 This one had some history, with Kiosks along the highway. Those zig zags up the mountain is a switched back road to the mine (still covered with Snow in June). They are used as Jeep touring roads now, and no doubt lead to the trails which connect to Ouray… The two towns are less than 10 miles apart as the crow flies, but divided by 10000 ft plus peaks.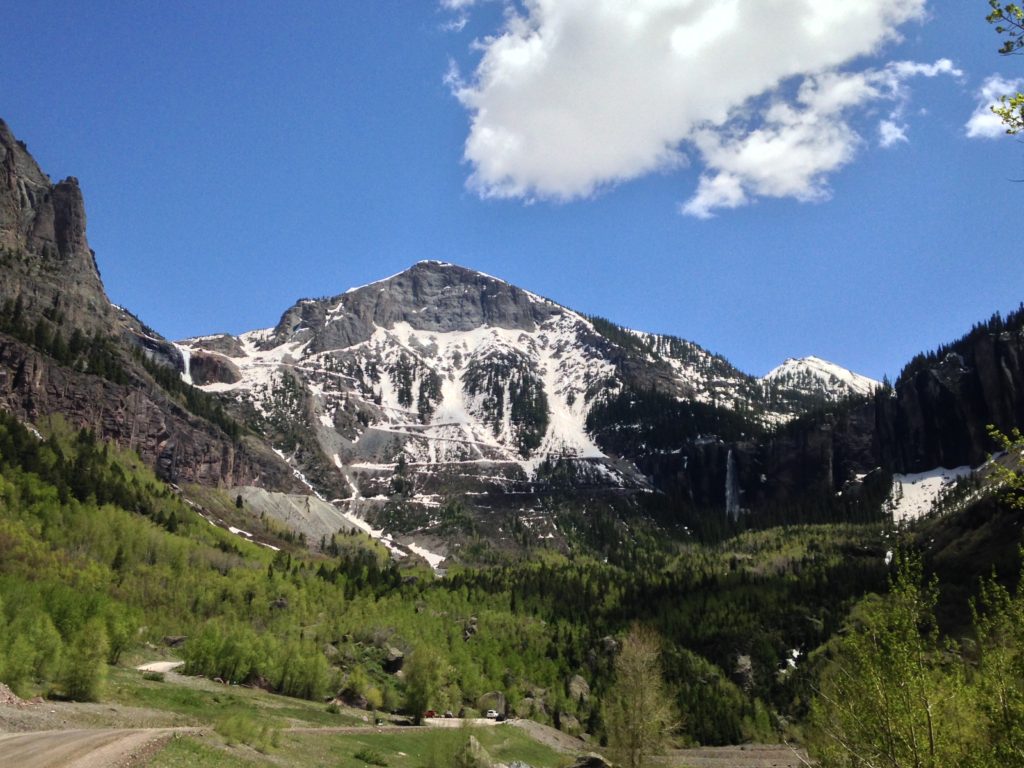 There is a (free) Gondola that takes you up and around in to Mountain Village (a mini-Aspen).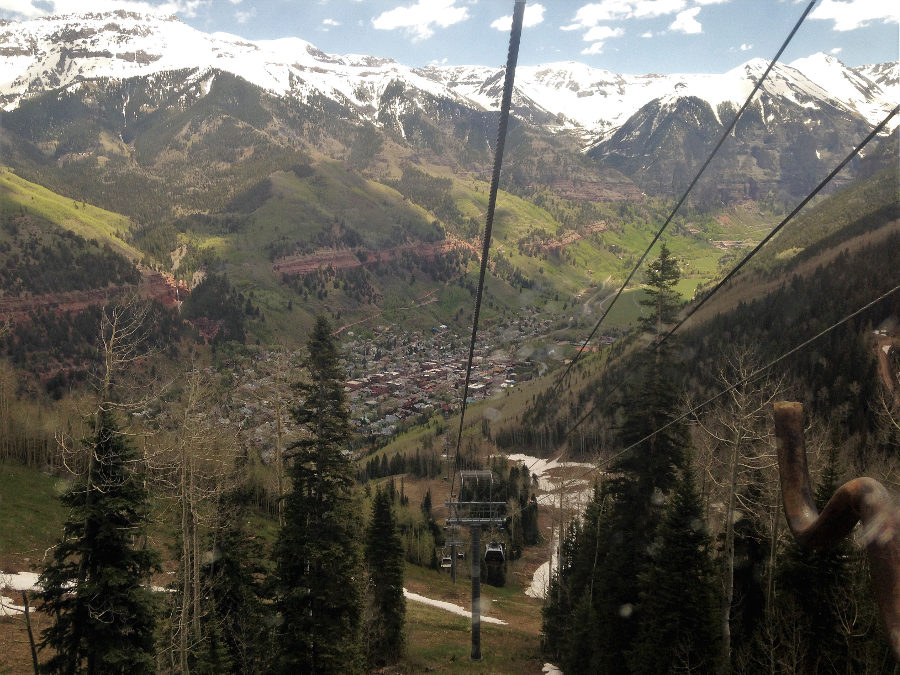 We skipped the typical crowded commercial campgrounds in town, and found the Sunshine Campground State Park just South of town a couple miles.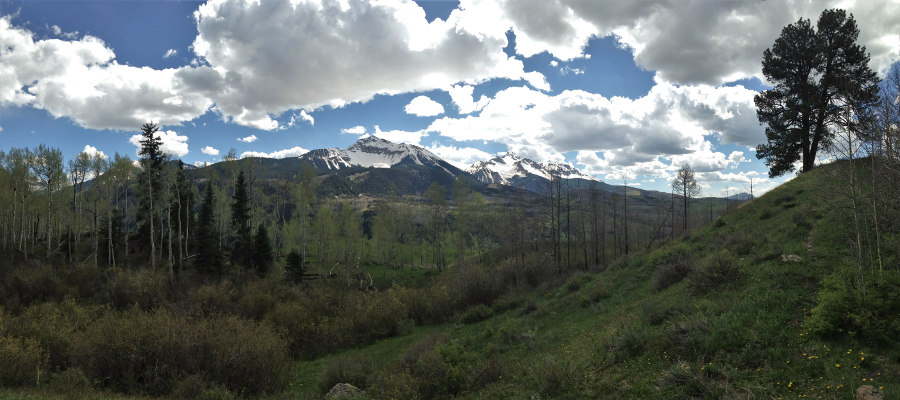 The view from our "sliding doors" was awe inspiring. So much so, I whipped out a quick little painting.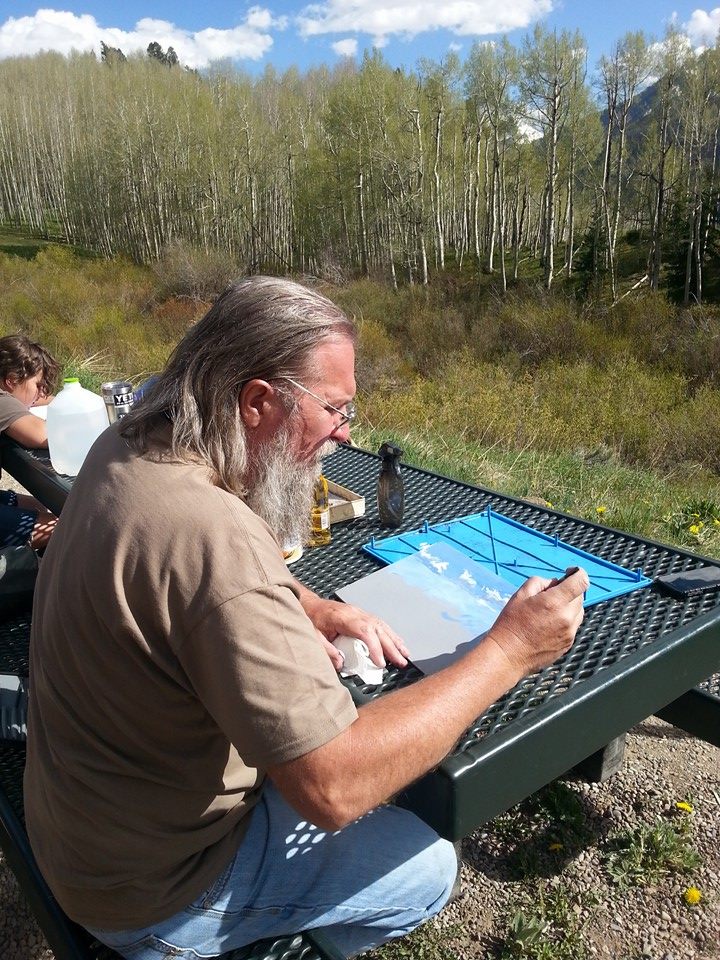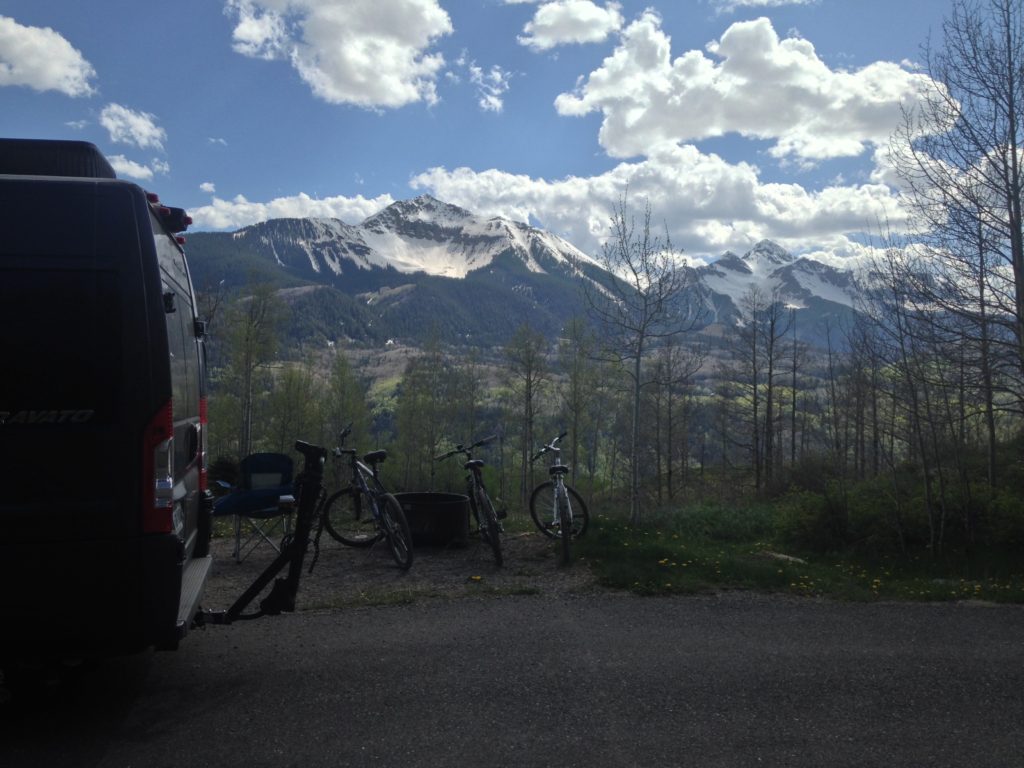 I'll finish this up when I get home..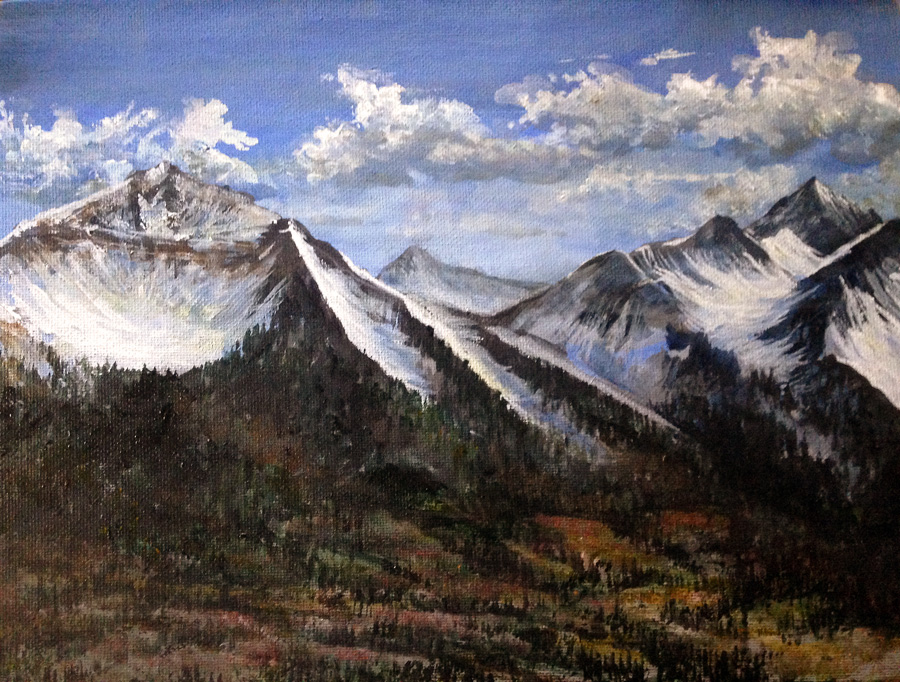 Sunshine Mountain