Got some sugary doughnuts at ColoraDOUGH donuts for breakfast which proved to be a little much for ALL of our bellies. We left Glenwood Springs going South on 133 thinking we would get a view of Maroon Bells (which we never did), but it was a beautiful road none the less. Again we found a great place to pull over and have lunch at the summit of the mountains.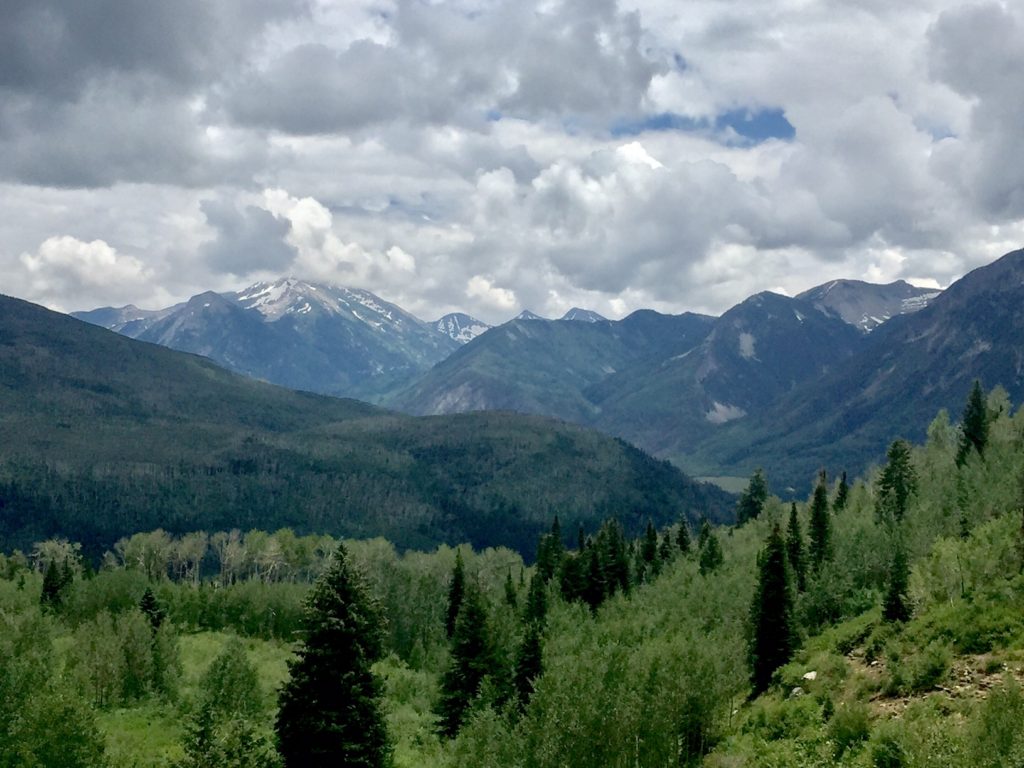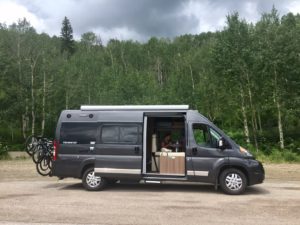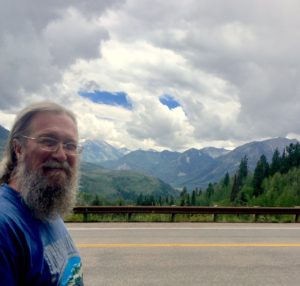 As we crested the Mountains and came down the western slope towards Utah the terrain became more and more treeless and drier.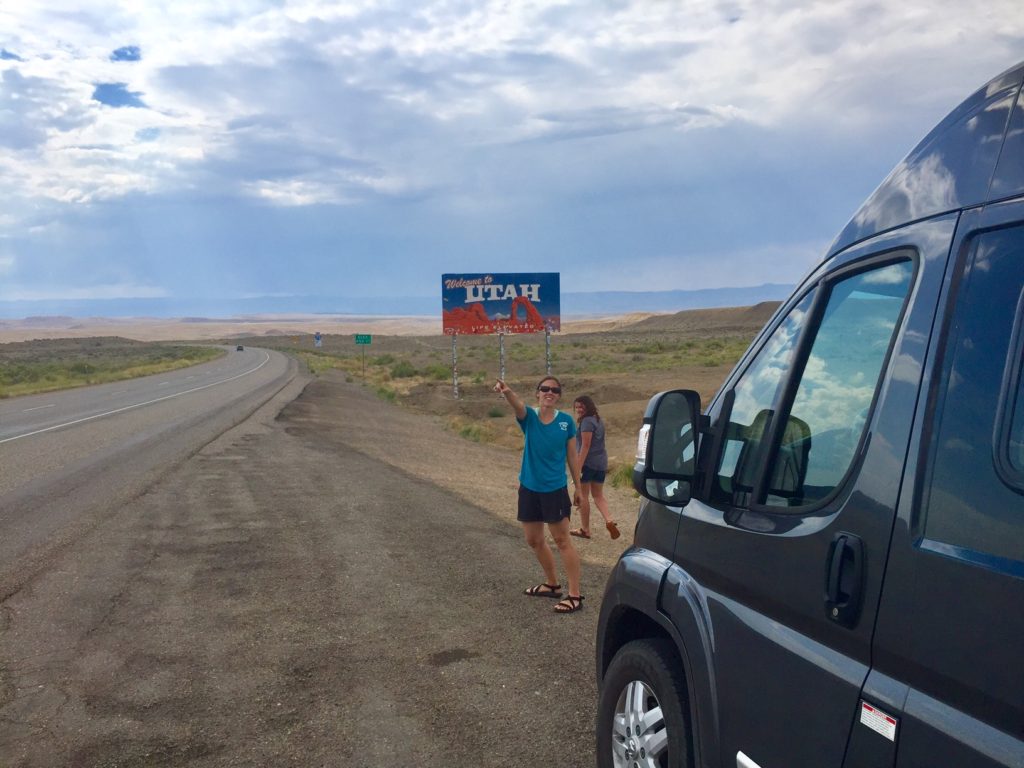 We stopped in a Visitor Welcome Center, got some info on dispersed camping, the low down on visiting the parks, and got out of Moabs crowded touristy atmosphere as soon as we could..
Ended up in the La Sal National Forest just South of Moab where there was plenty of "backwoods" camping, the elevation was higher, the temps were cooler, and there were even a few trees!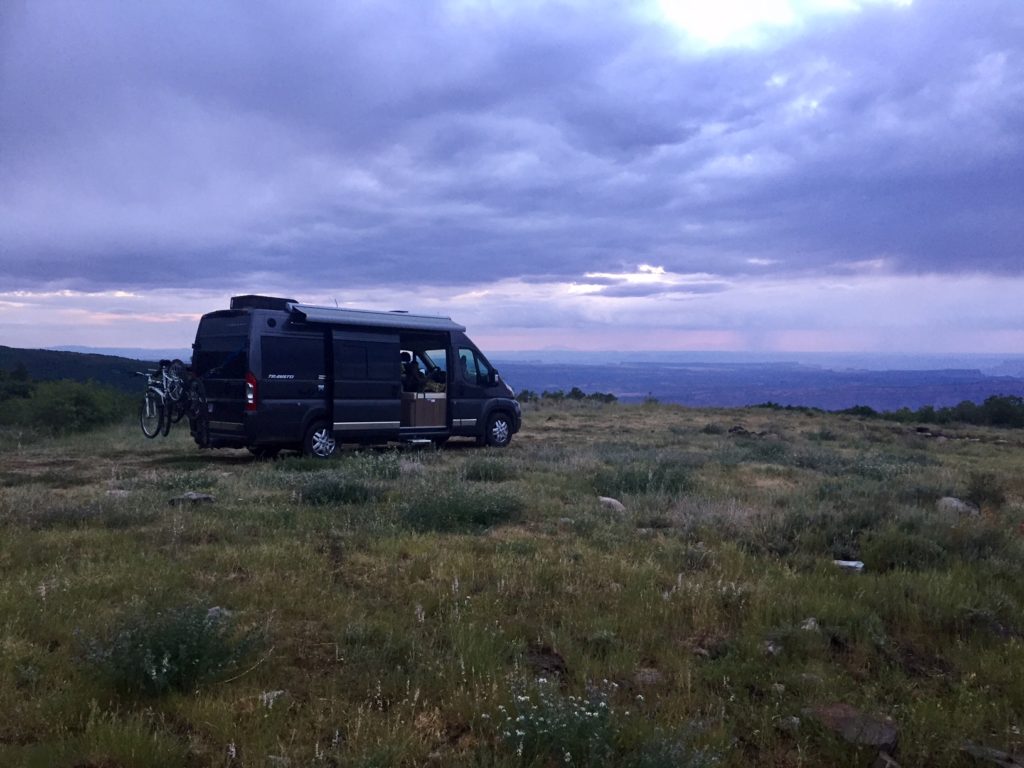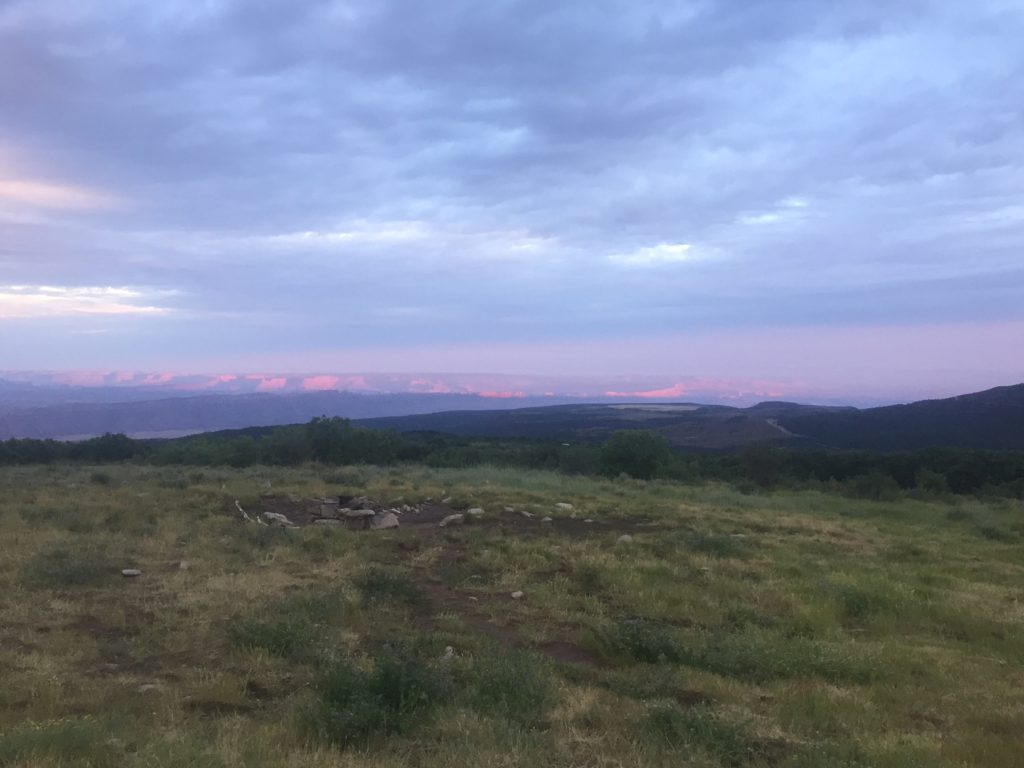 In the morning, we made an early run for Arches to try and beat the crowds and the heat.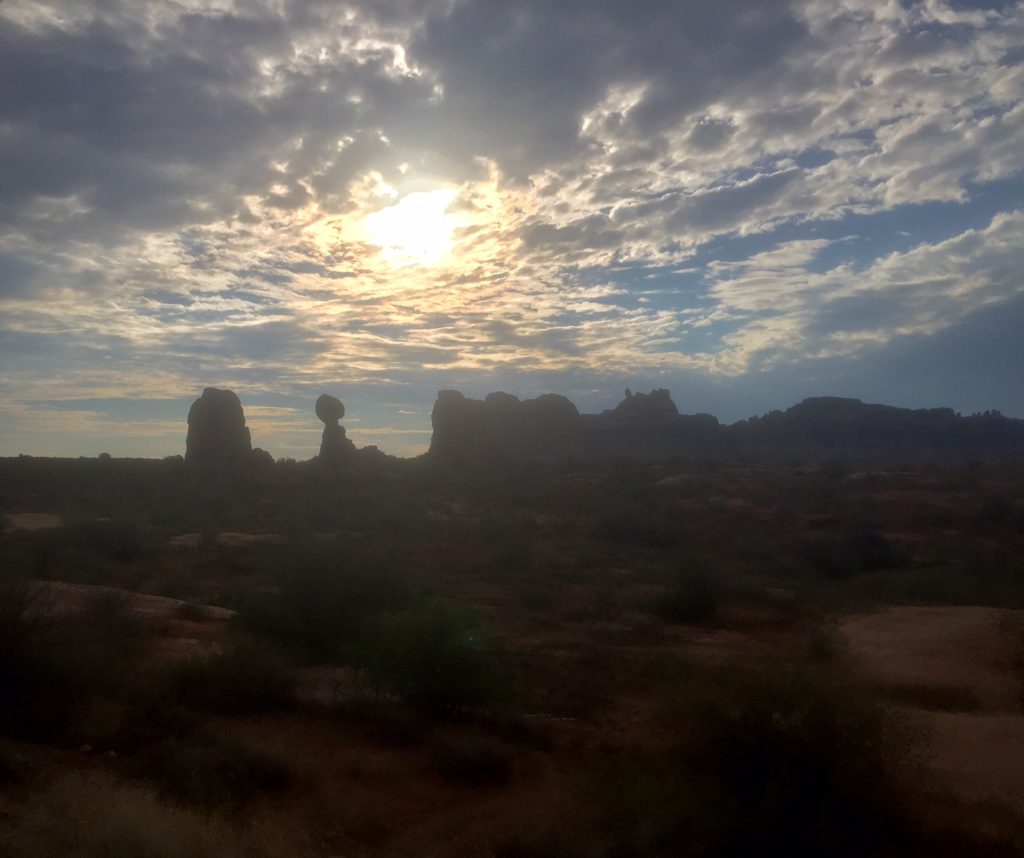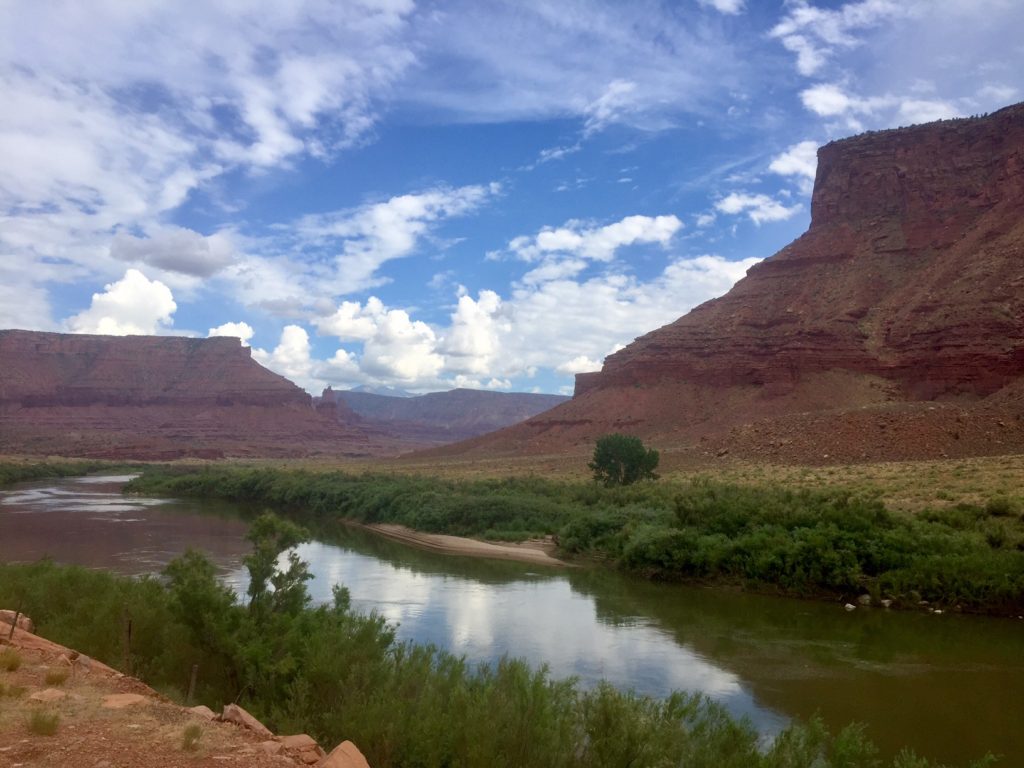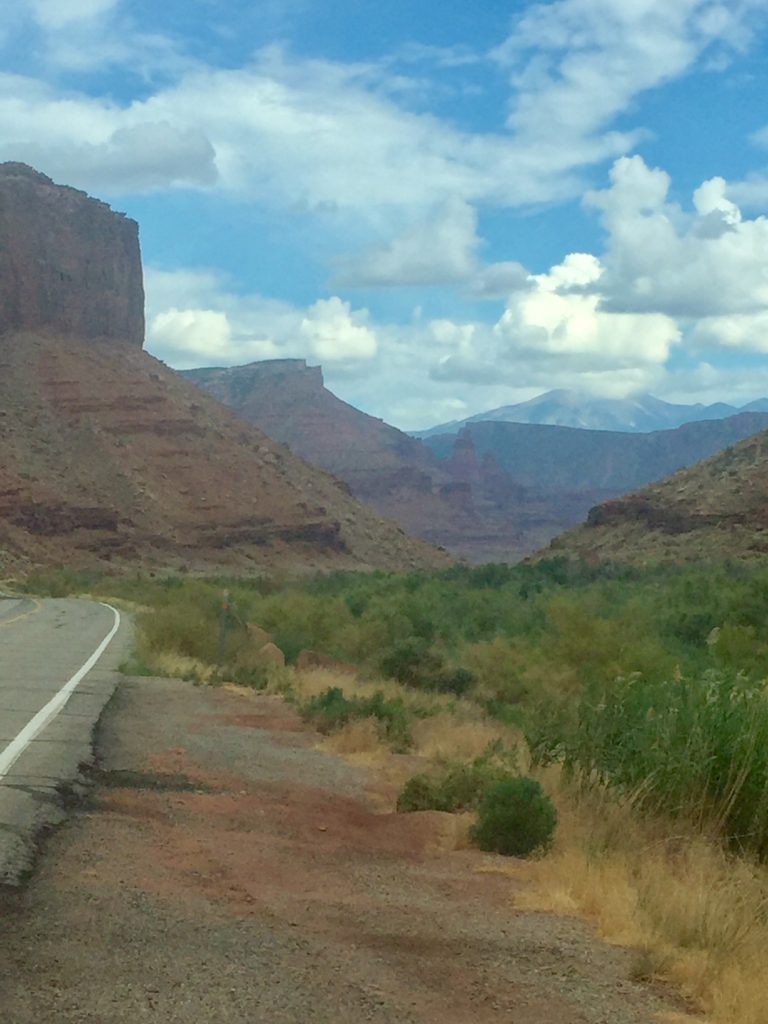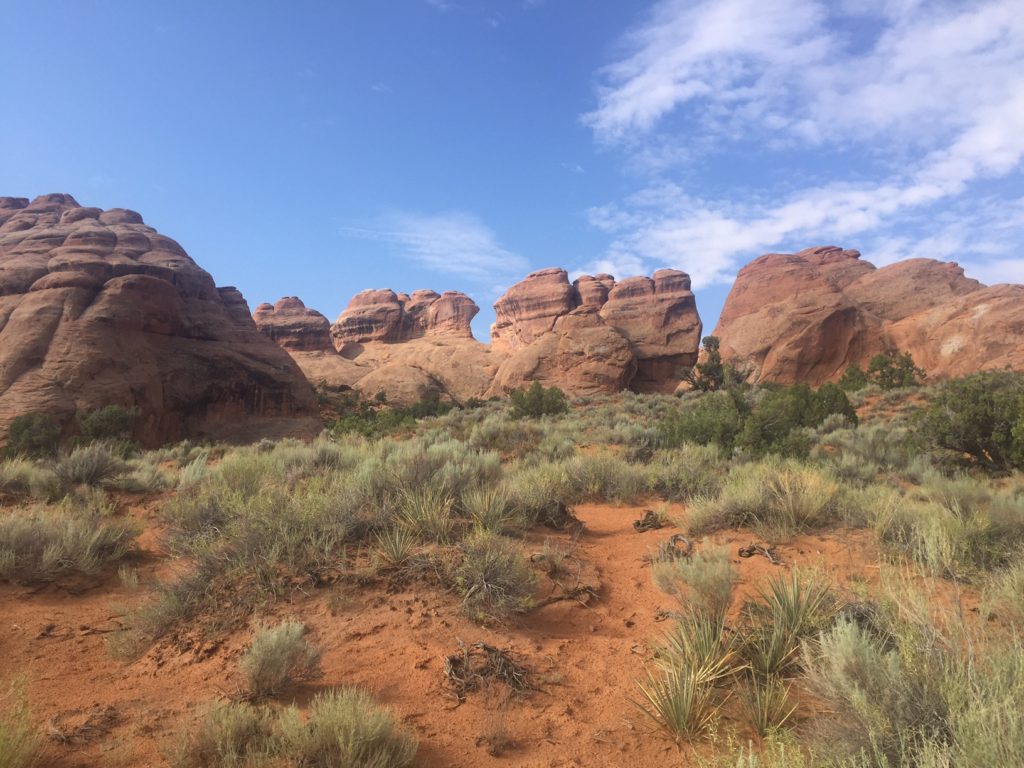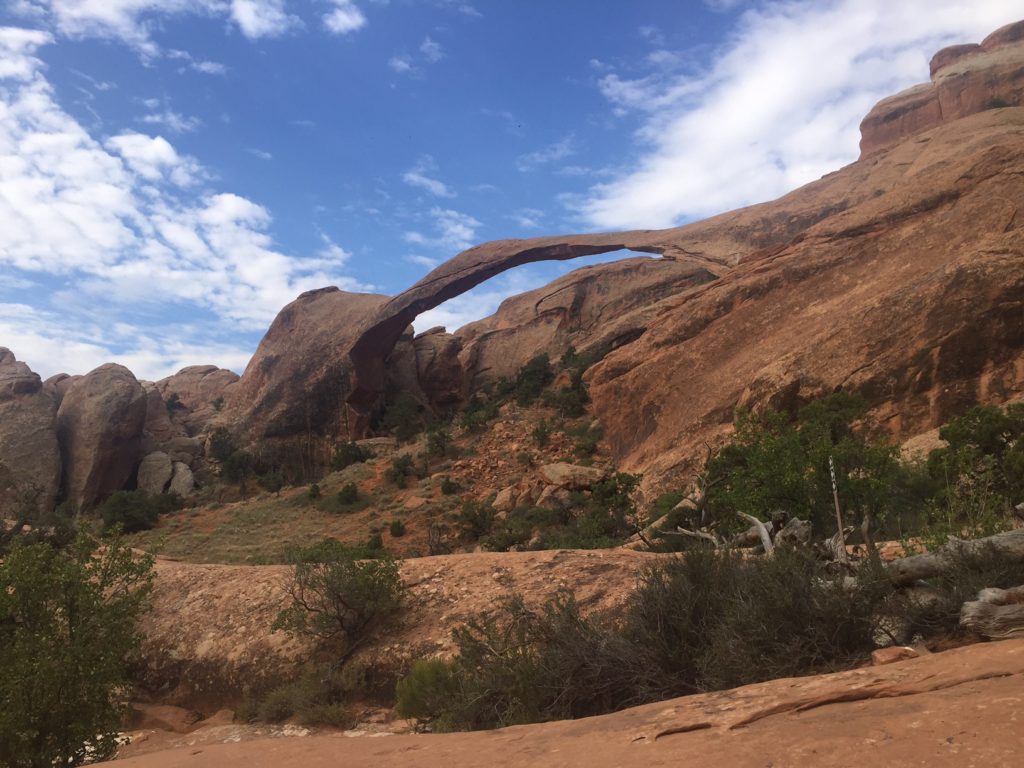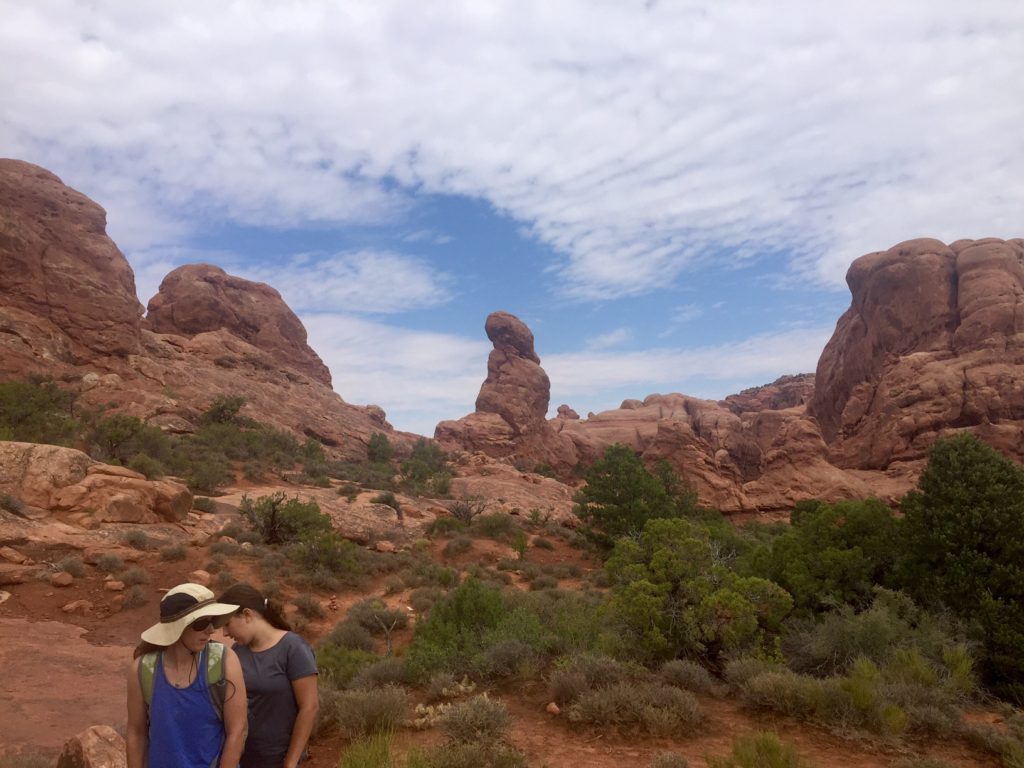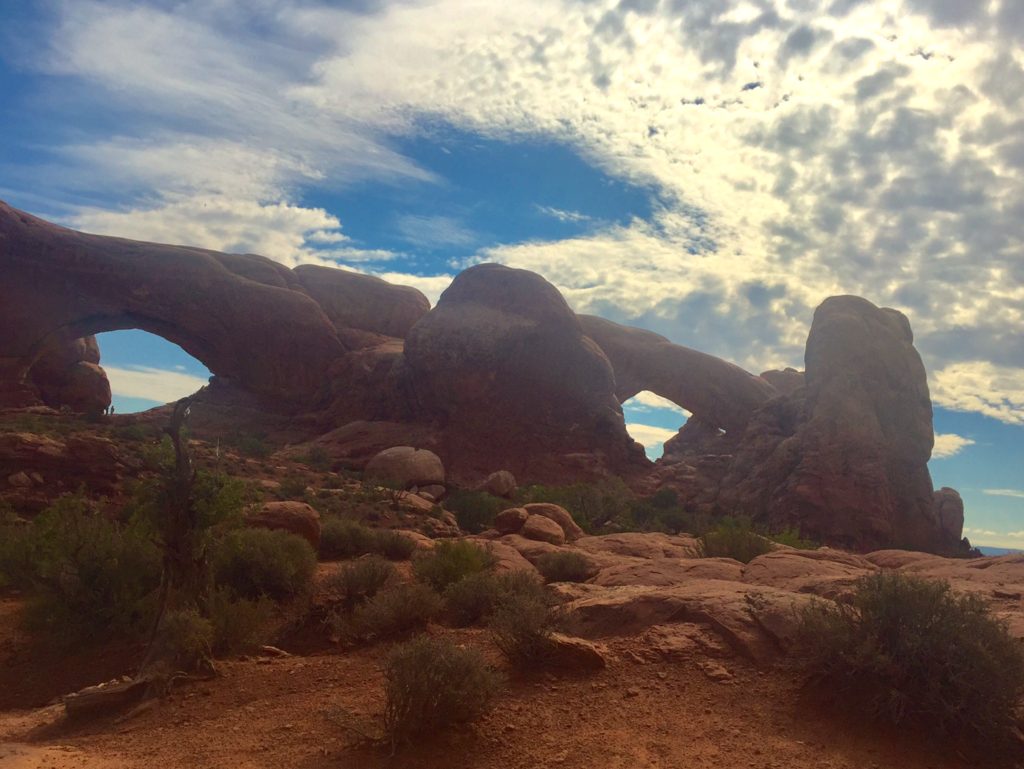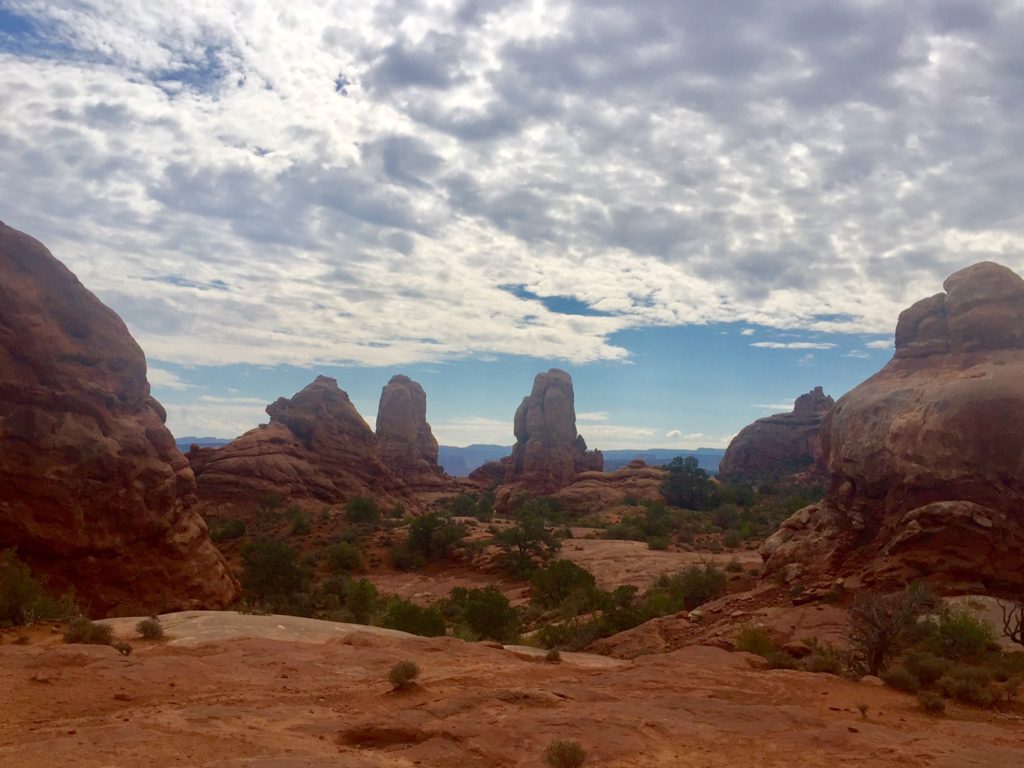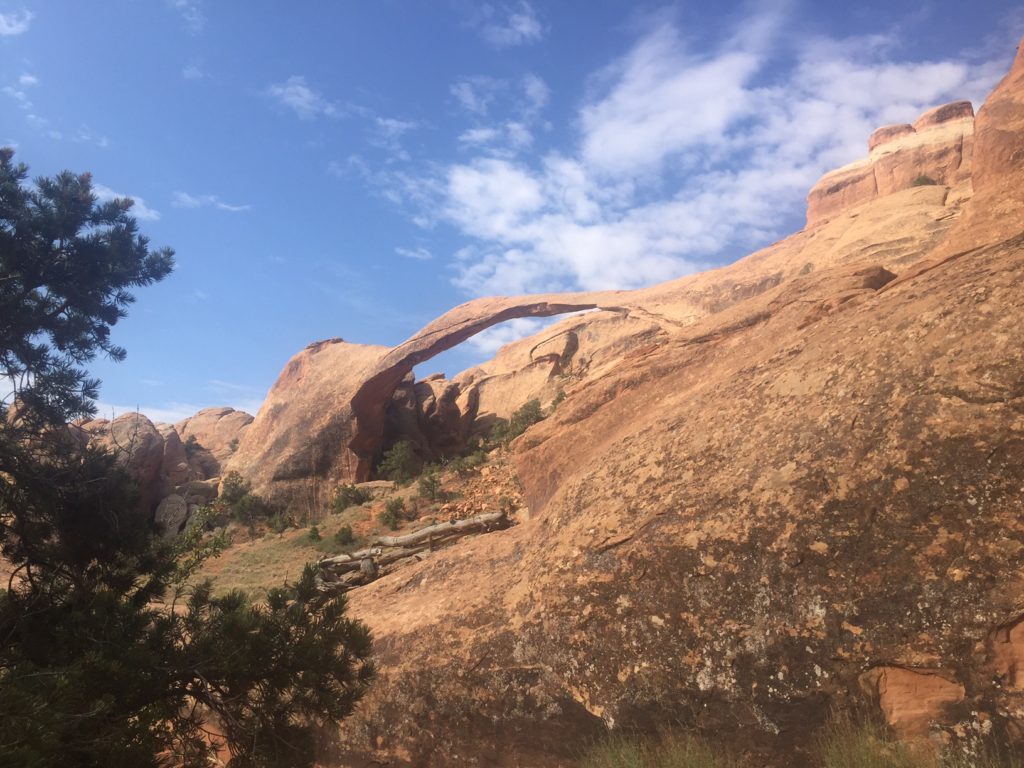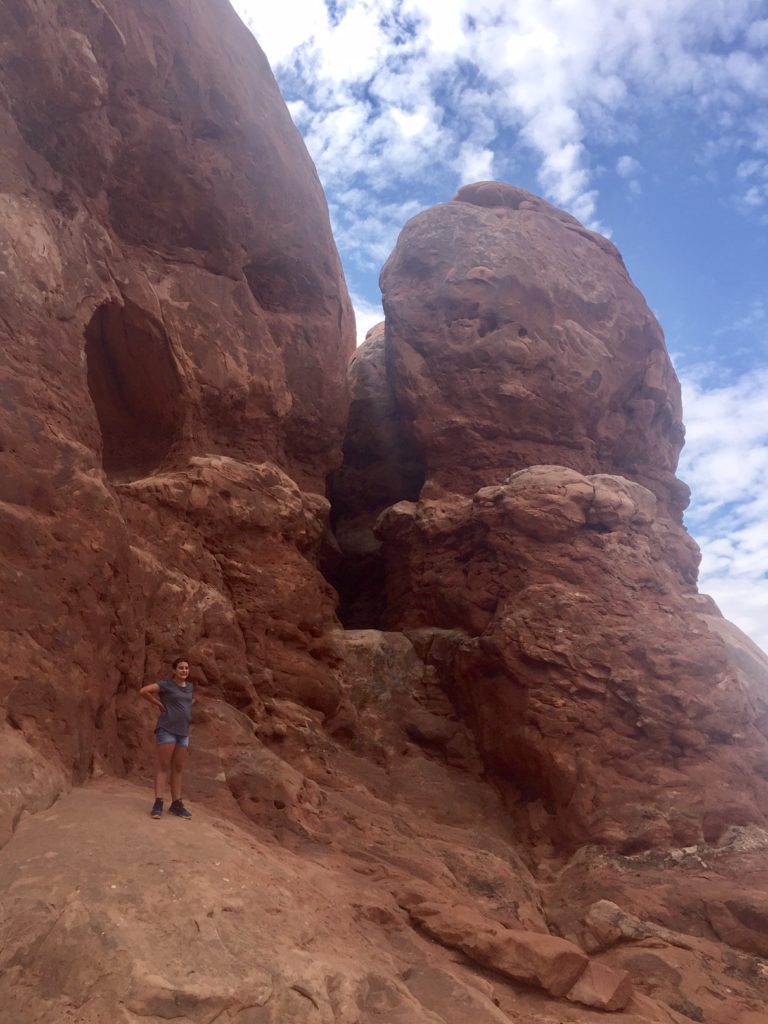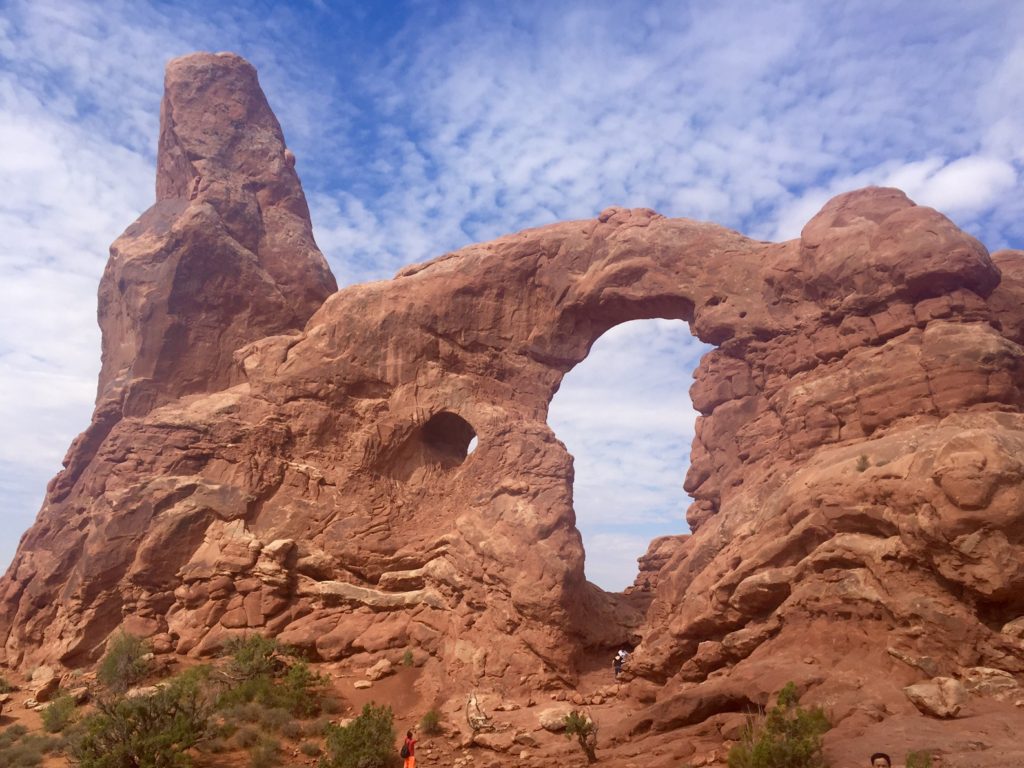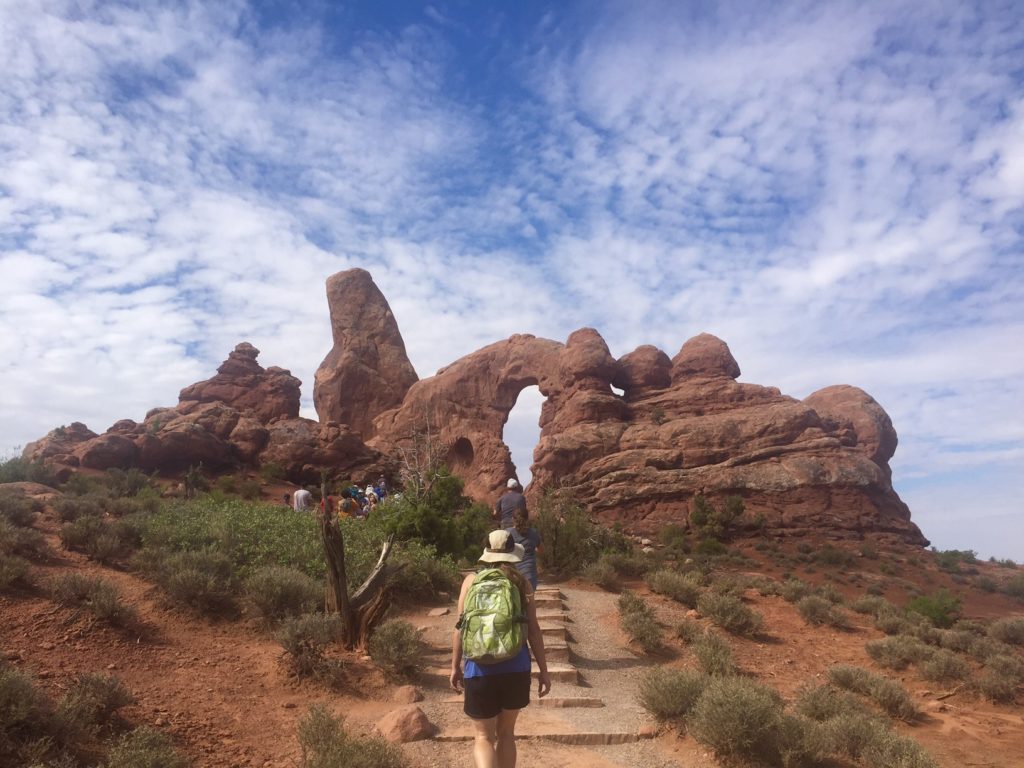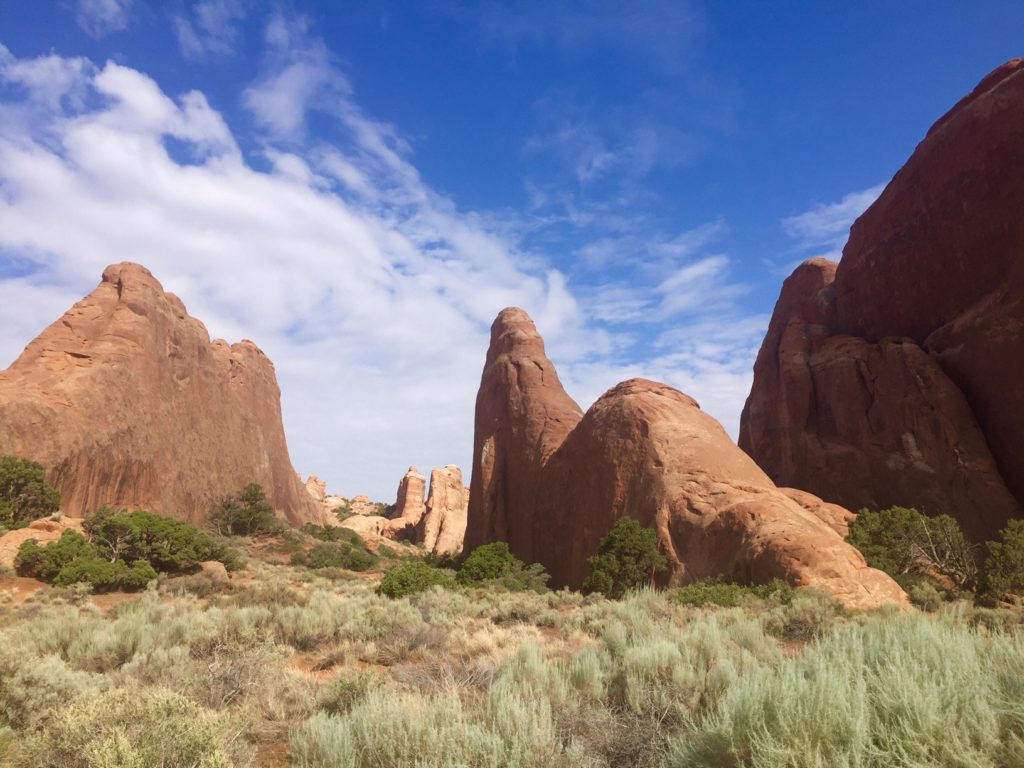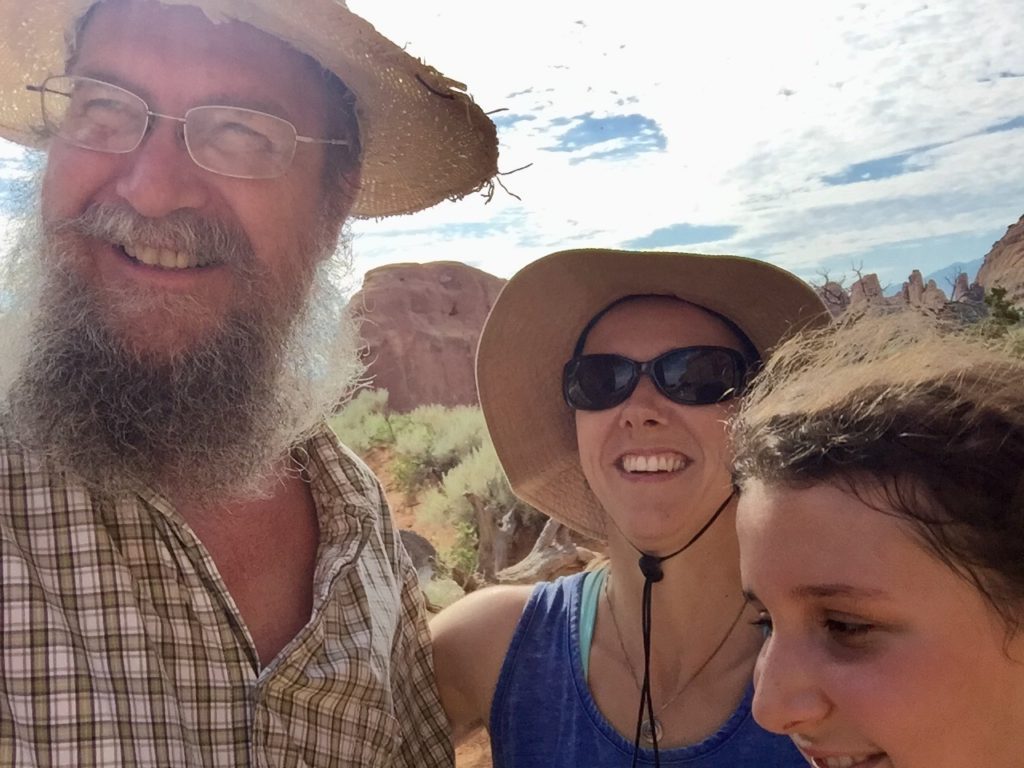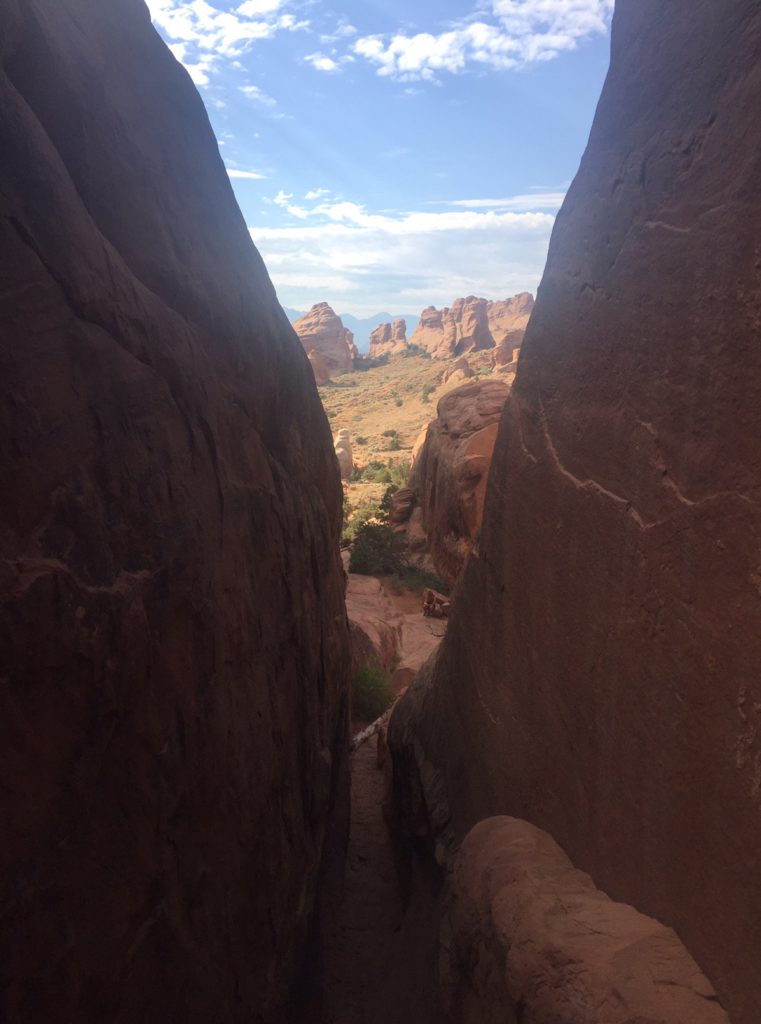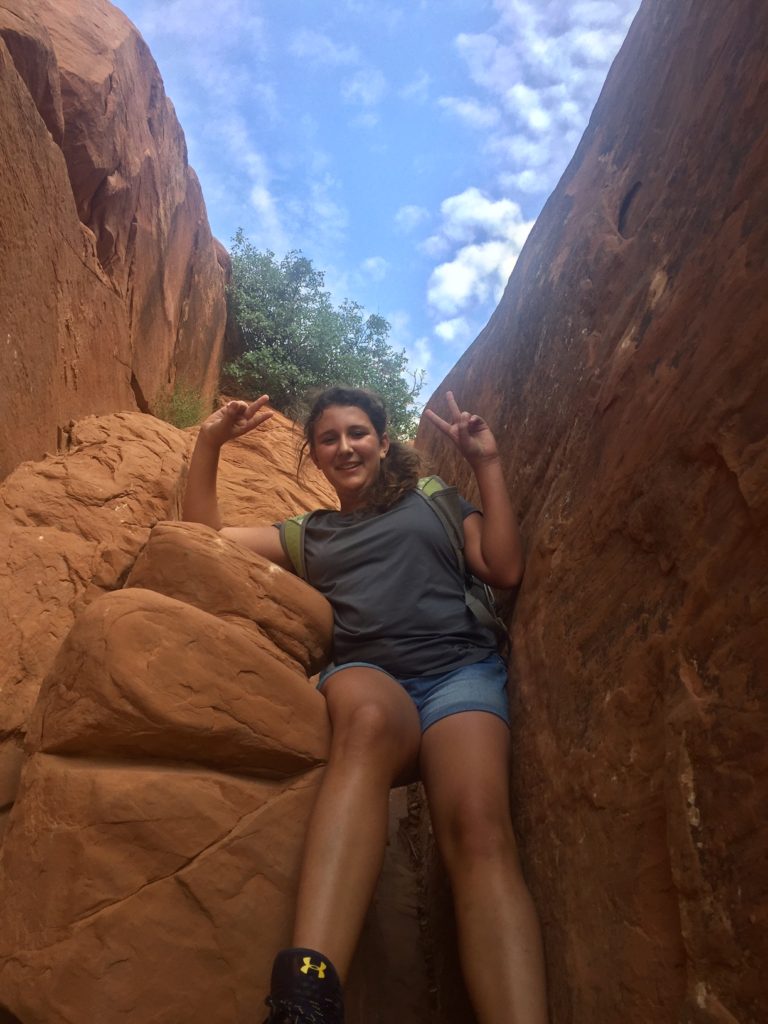 Hiked a couple shorter trails and admired the other wordly landscape. Arches had just received their first rain in two months (though you couldn't tell it, I cant imagine how it looked BEFORE the rain), and a few of the trails and roads were closed down "due to flooding"…. Flooding?? Hah, these folks don't know what "flooding" is…
And. apparently, some of their tourists have a little difficulty with toilet training….
Really?
"Sit on the toilet during use"?
"Do not stand on the toilet"??
"Do not use the floor. Use the toilet"??
These are things people need a SIGN for????