96+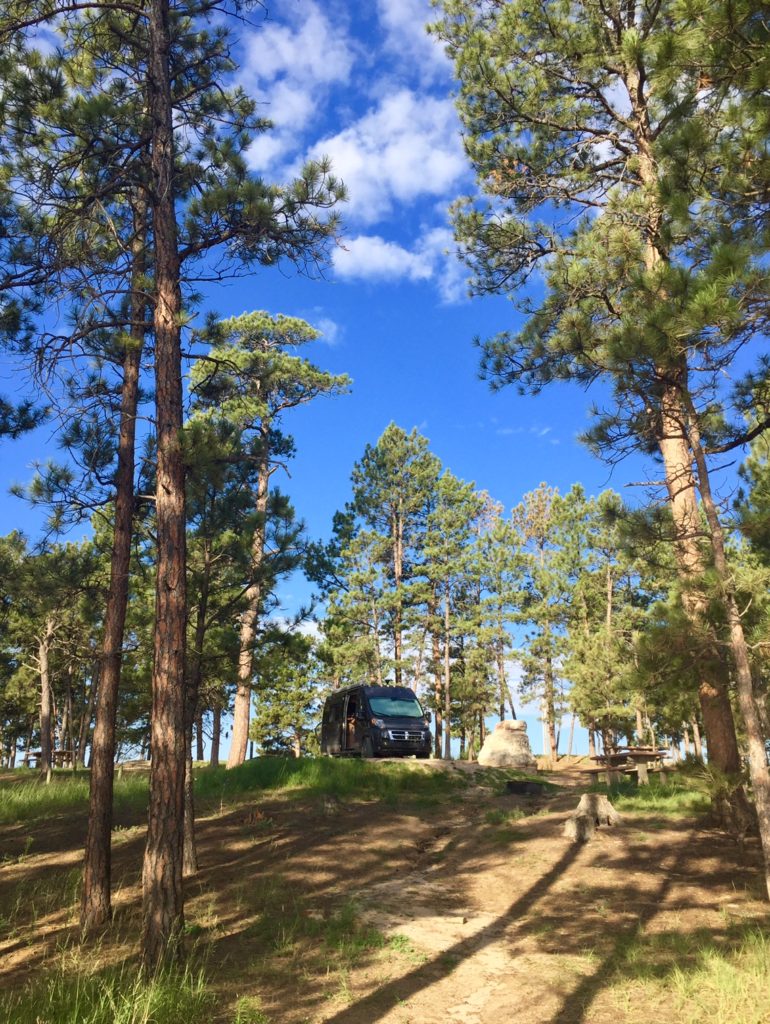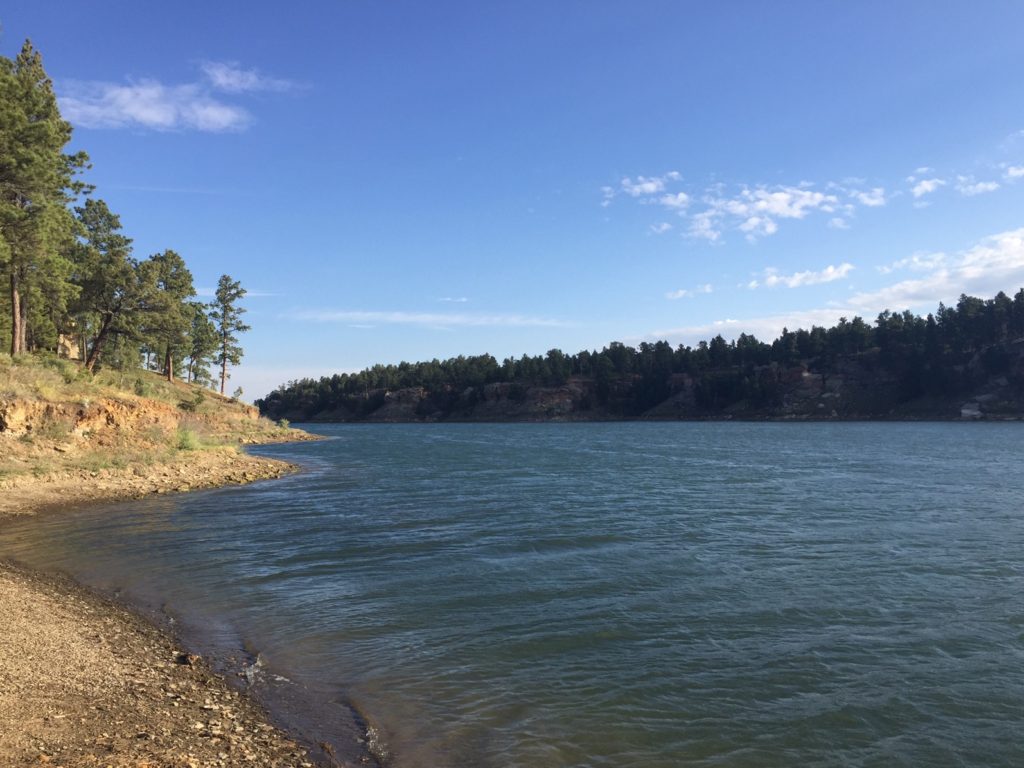 Meant to make a quick stop in Deadwood, but ended up spending half the day around there…. Tourists…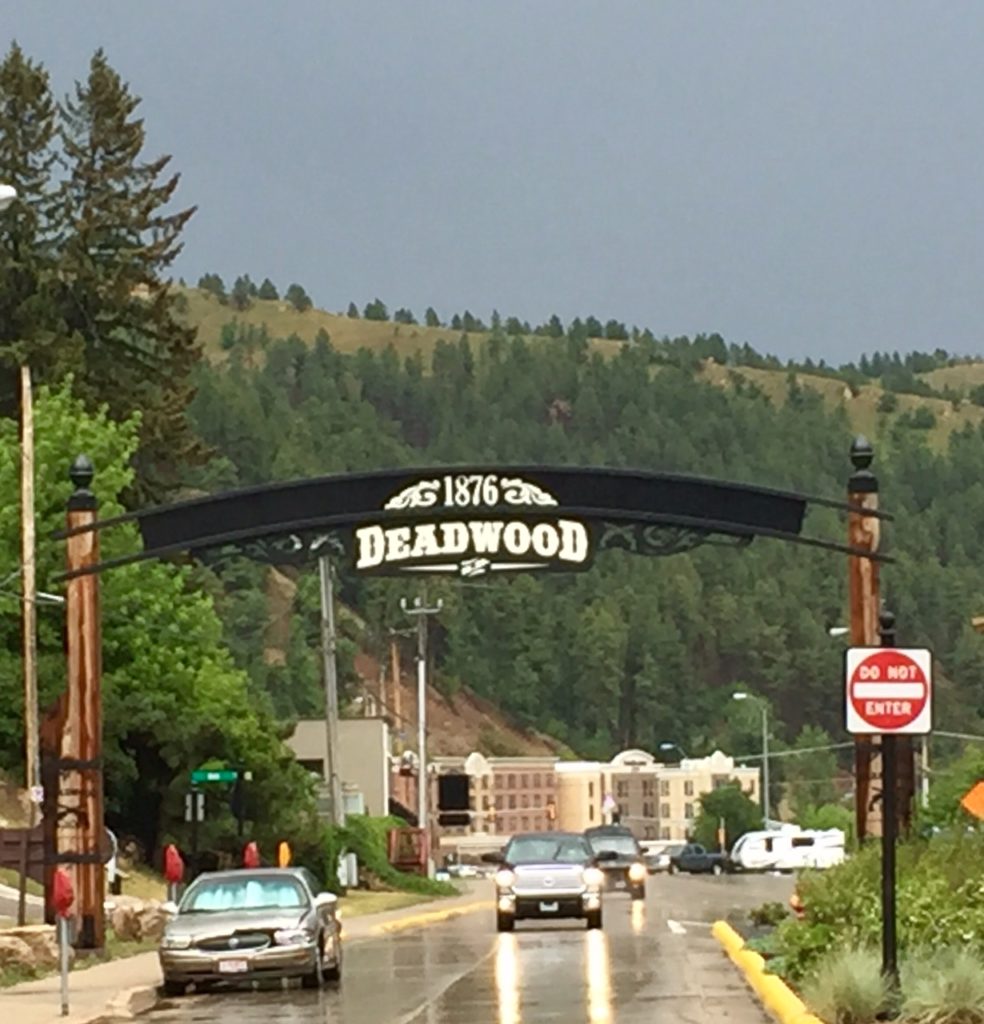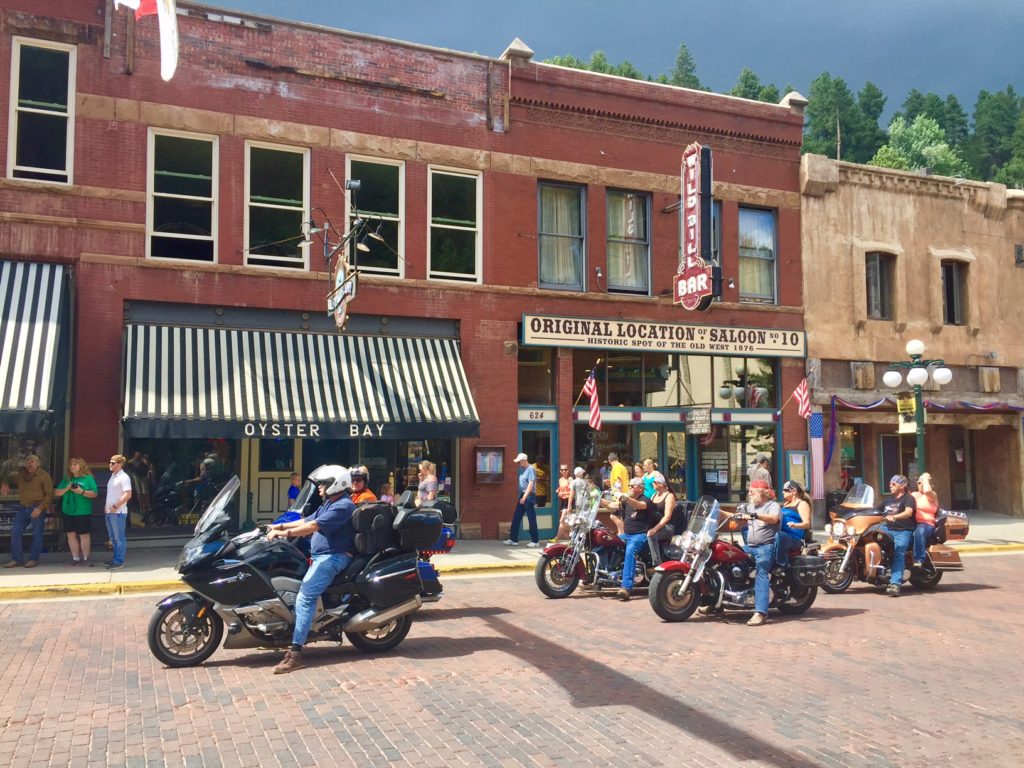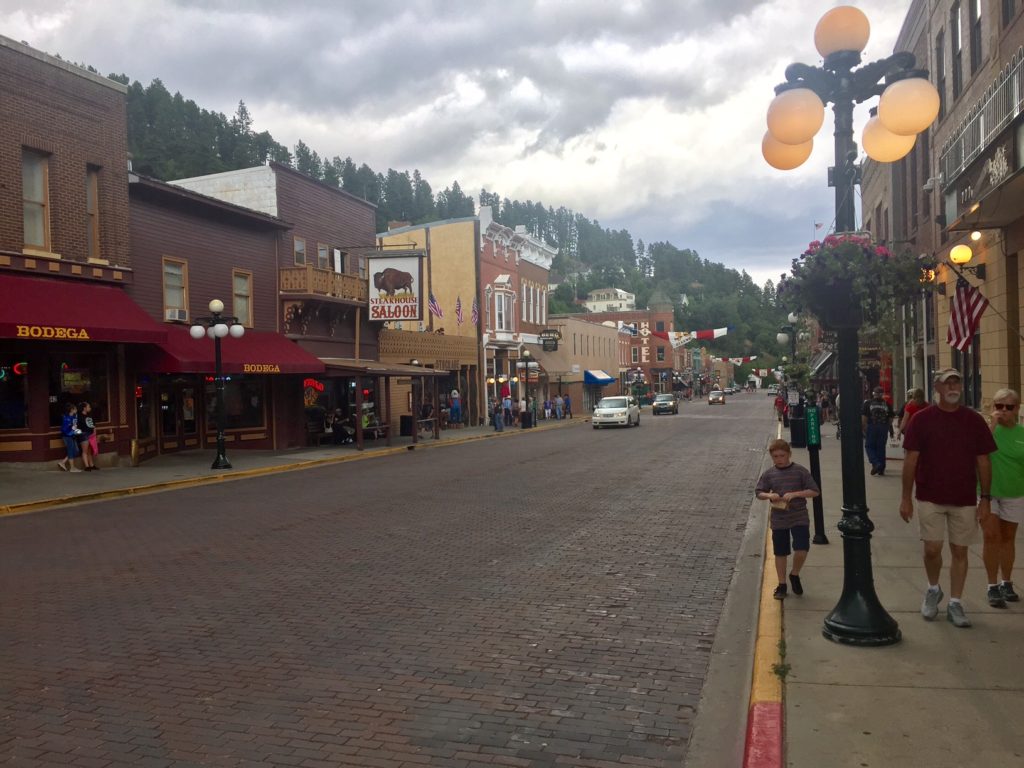 We were considering skipping Mount Rushmore since both Jennifer and I had seen it on previous travels, but ran up there for a "quick look" anyway. If you're in the area, you shouldn't miss it.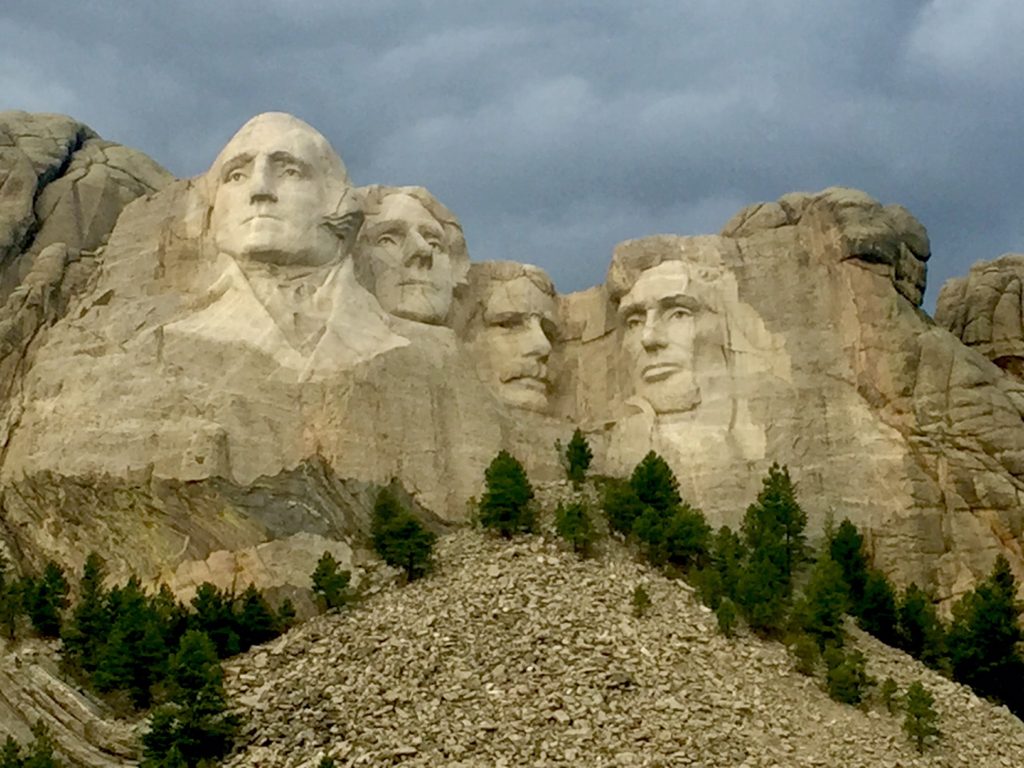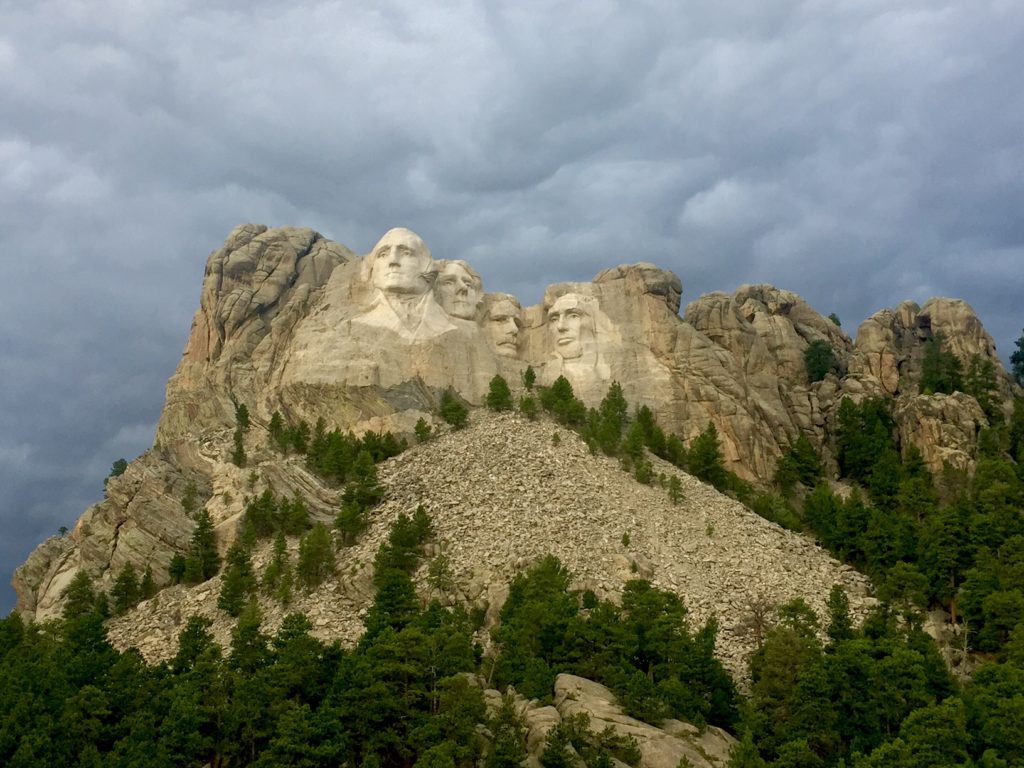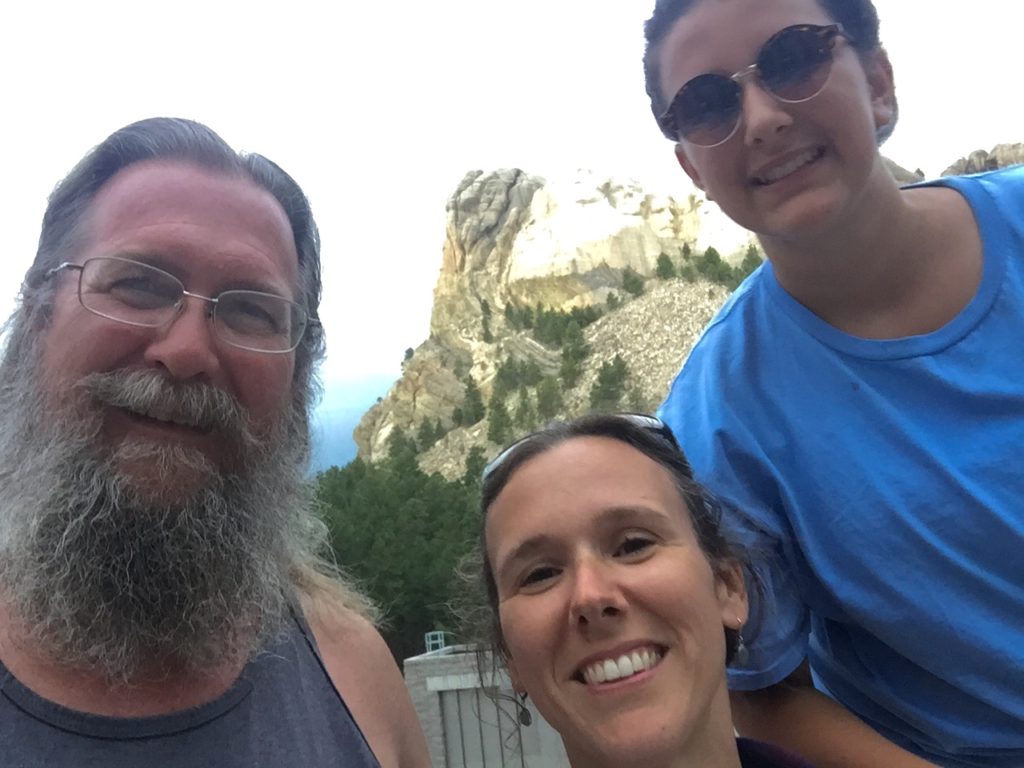 The skies started turning dark and ominous, and there were reports of a bad storm coming. We headed back to the Travato and found a cousin parked beside us…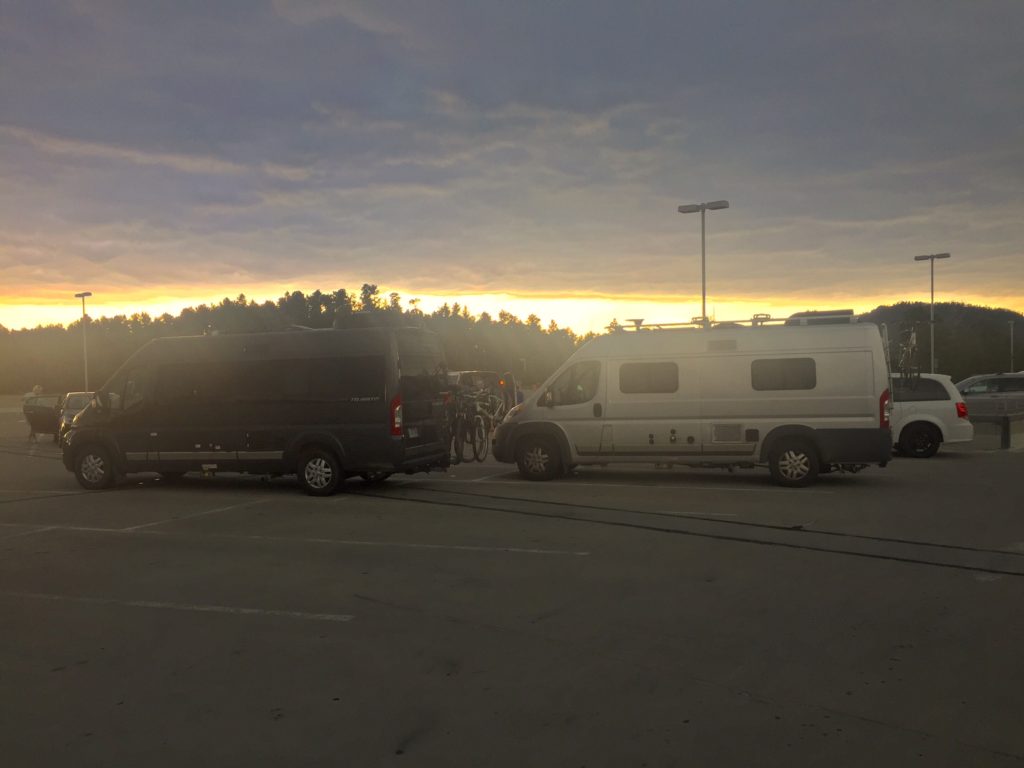 It was Gayle again!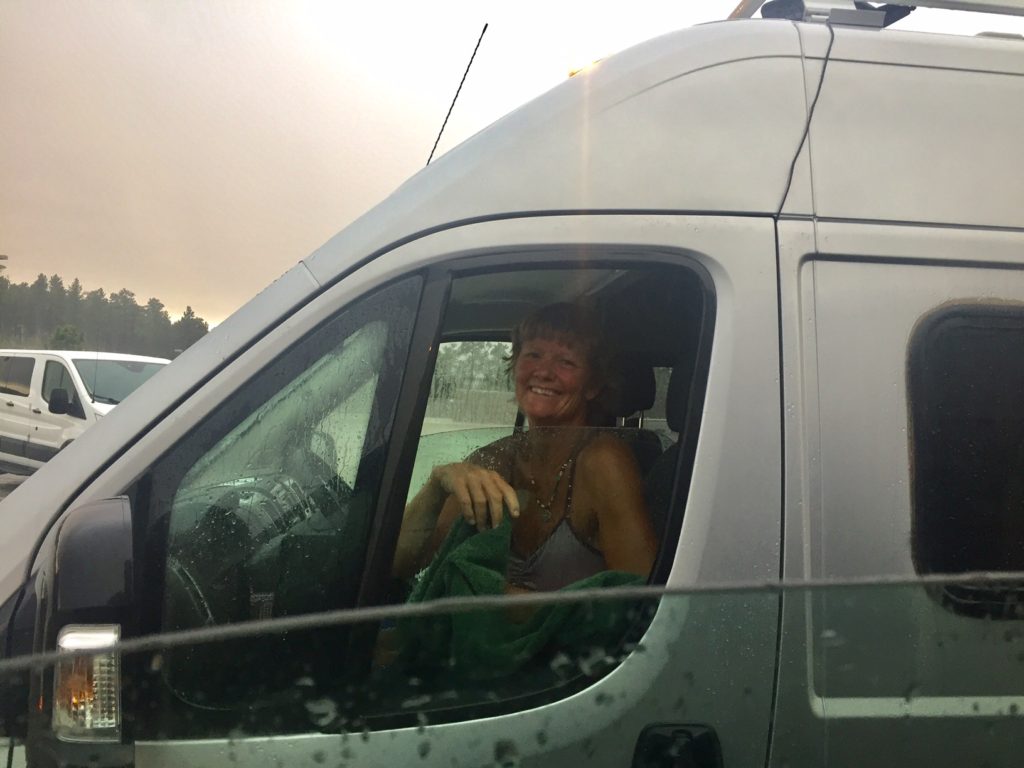 We had a quick chat in the rain, and then went our separate ways..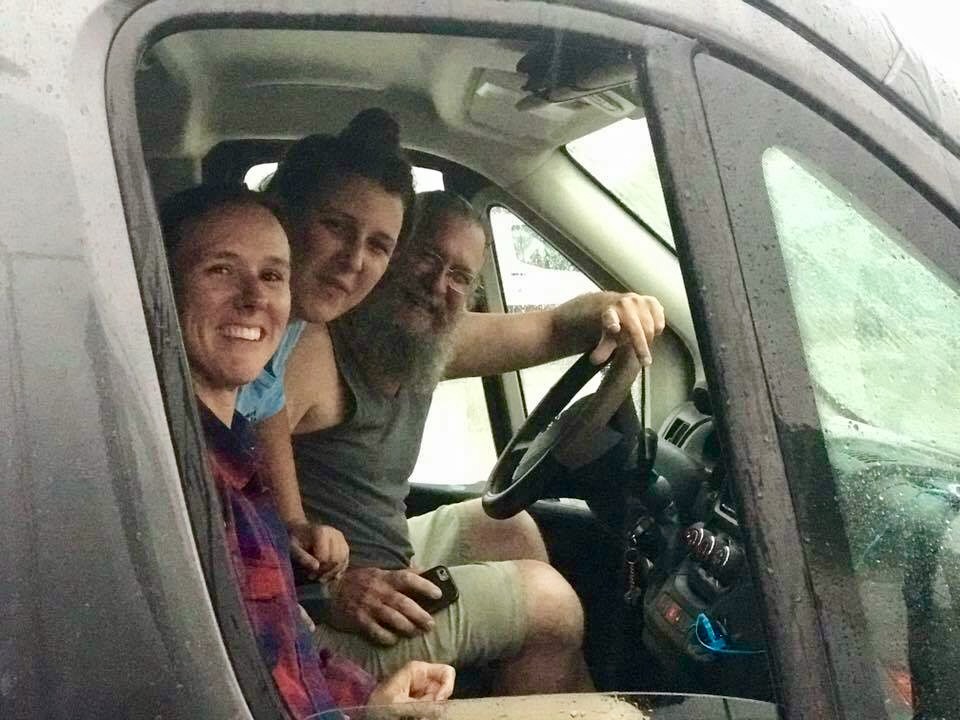 Decided last minute, we would take a run through the needles, as Jennifer had skipped it the last time she came through.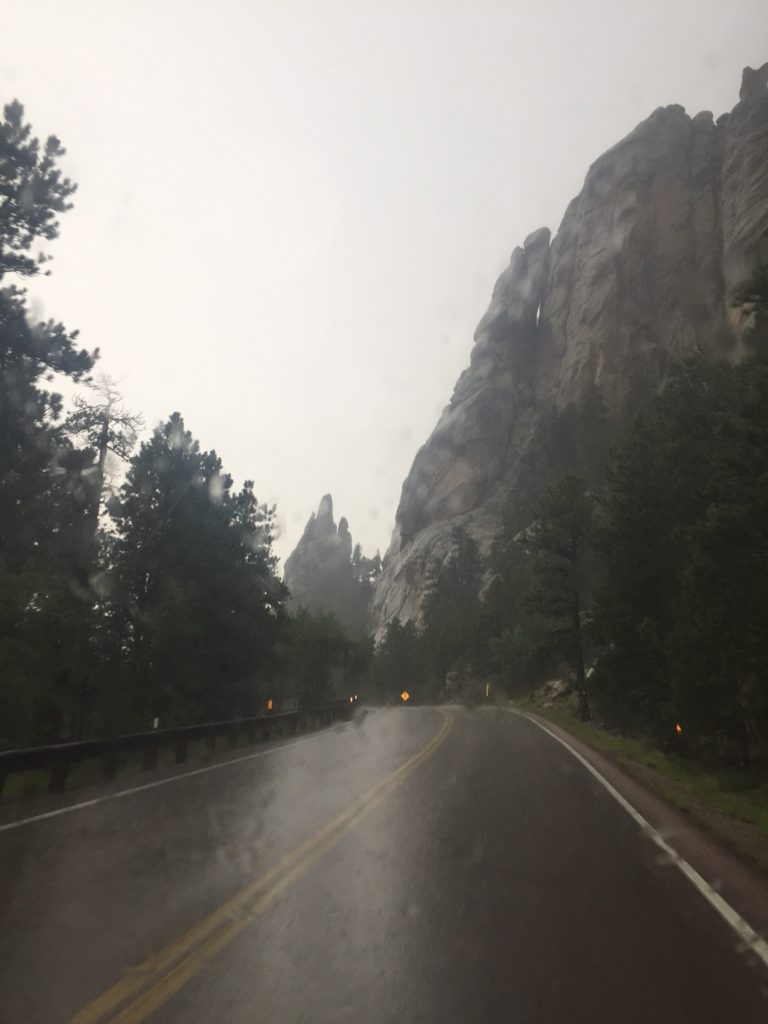 The rian cleared, and as the sun set the skies and otherworldly rock formations took on beautiful colors..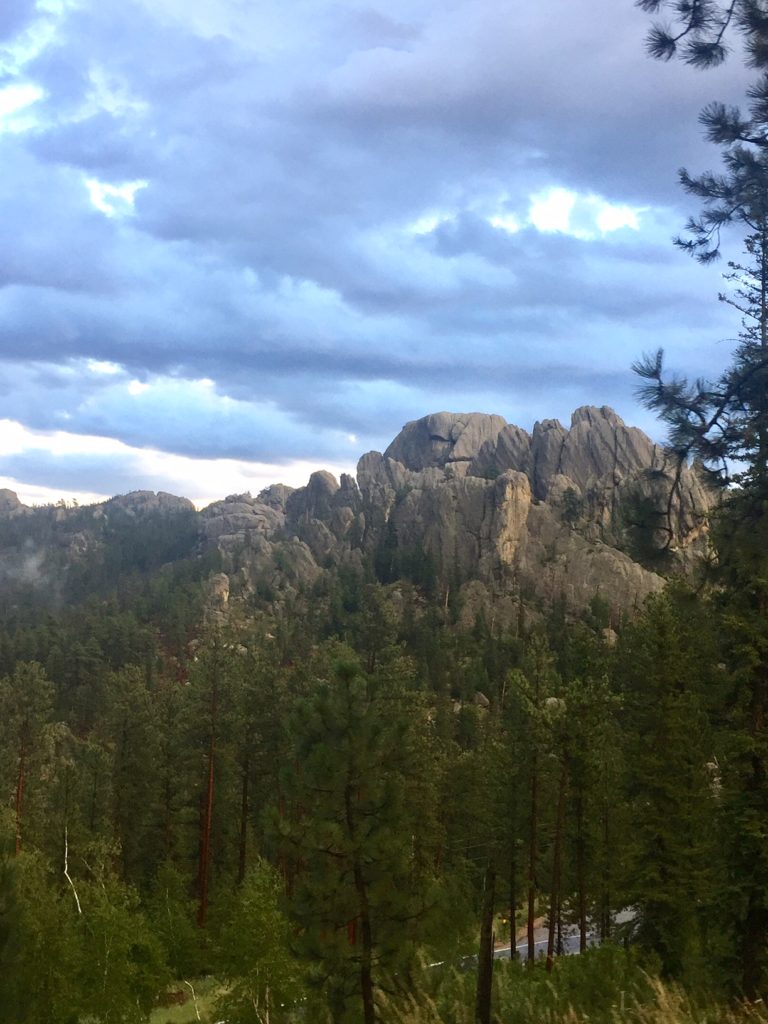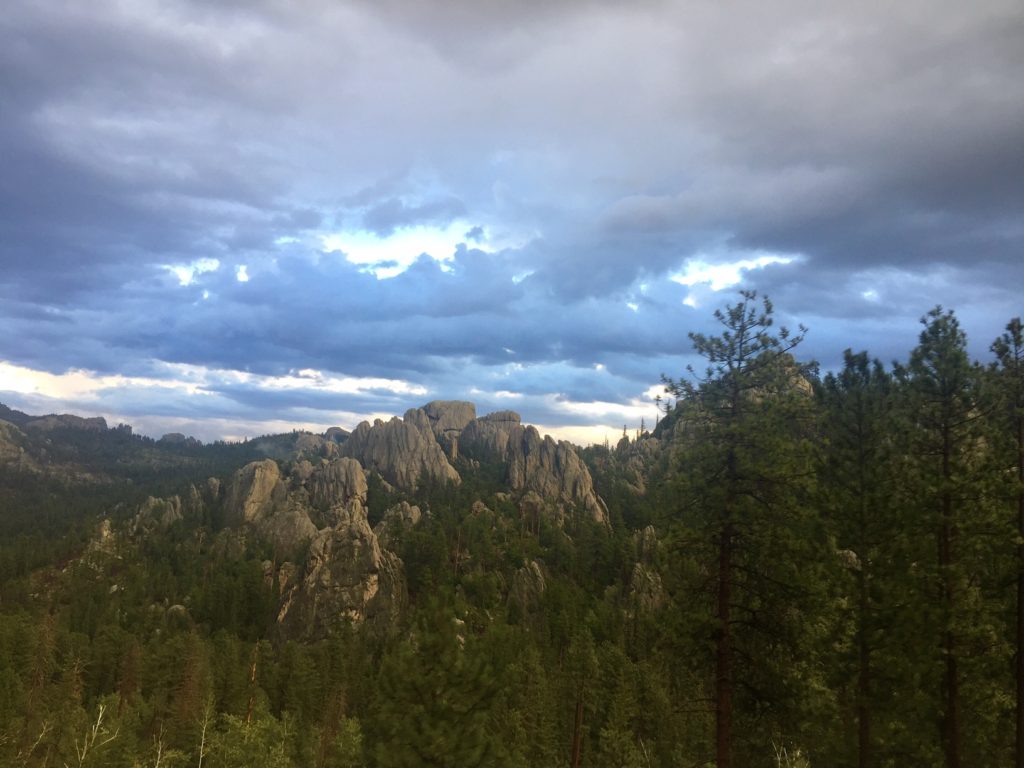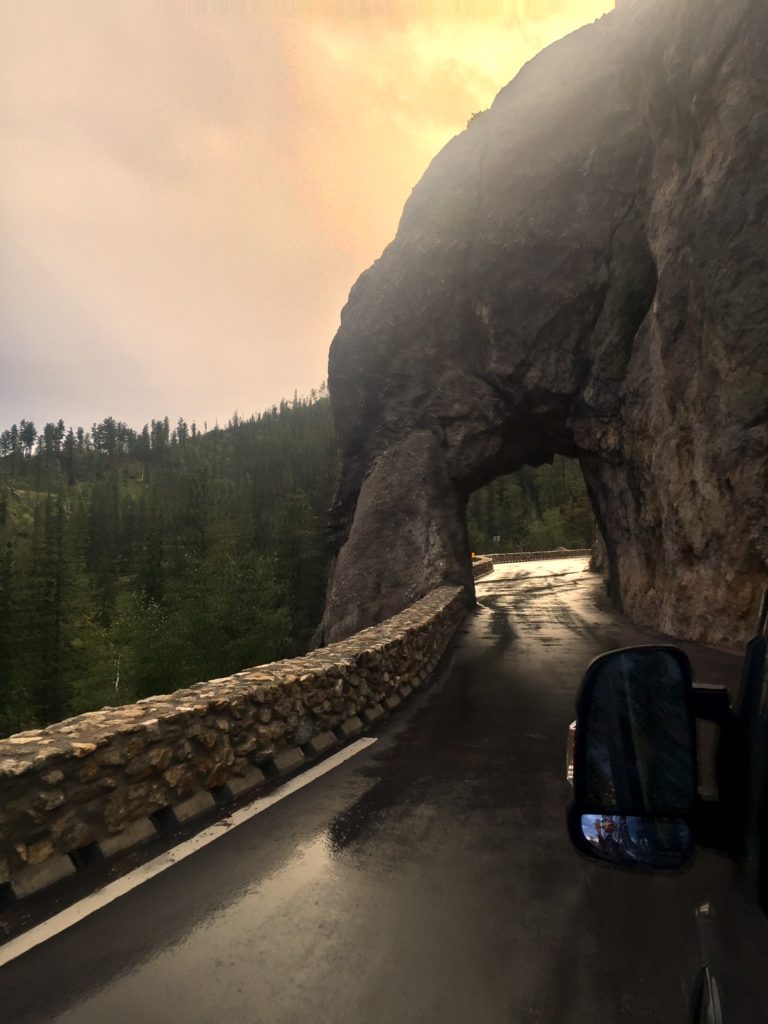 As evening was quickly approaching, and the storm had come and gone, the threat of bad weather had cleared most everyone out and left the road clear for us.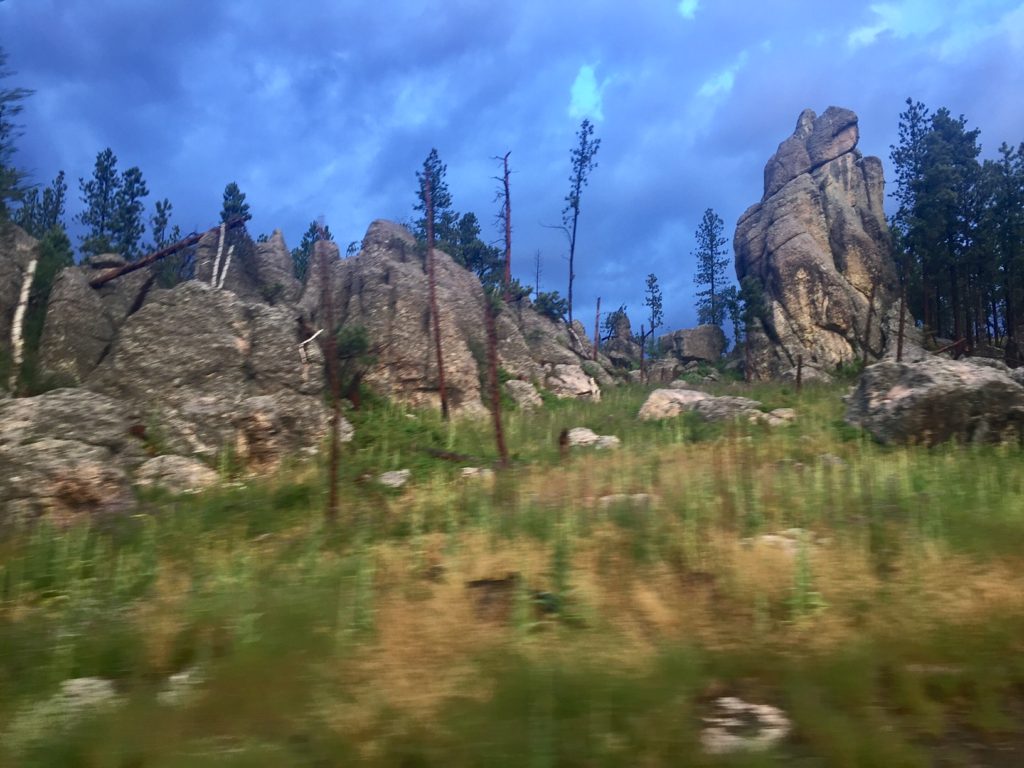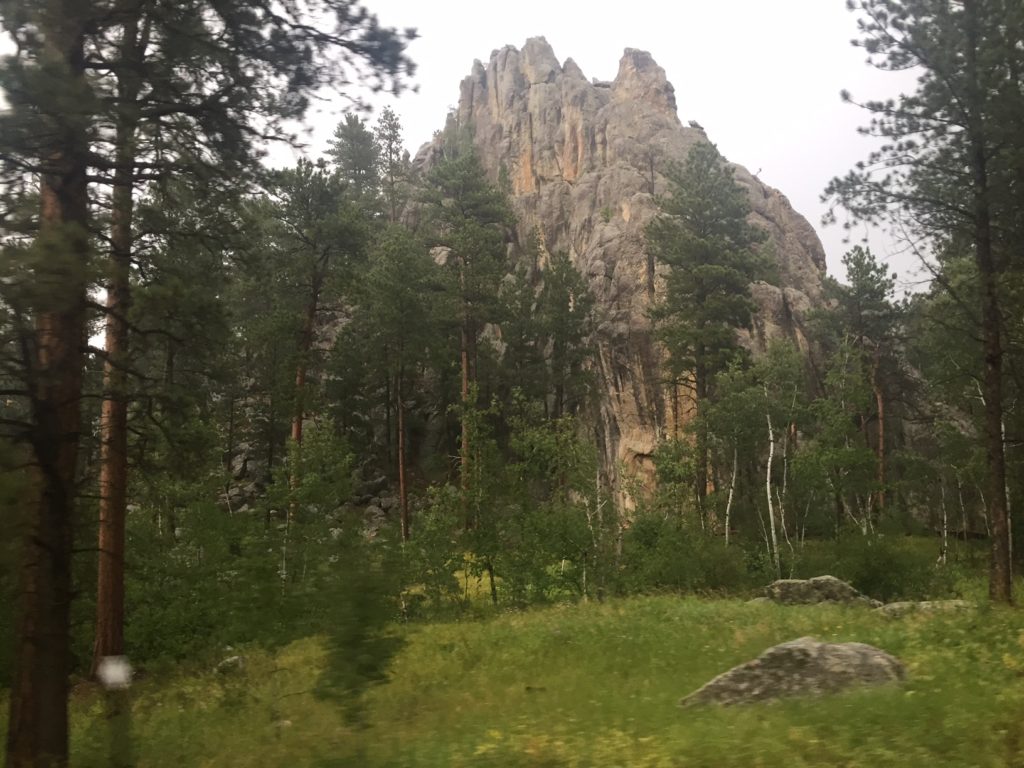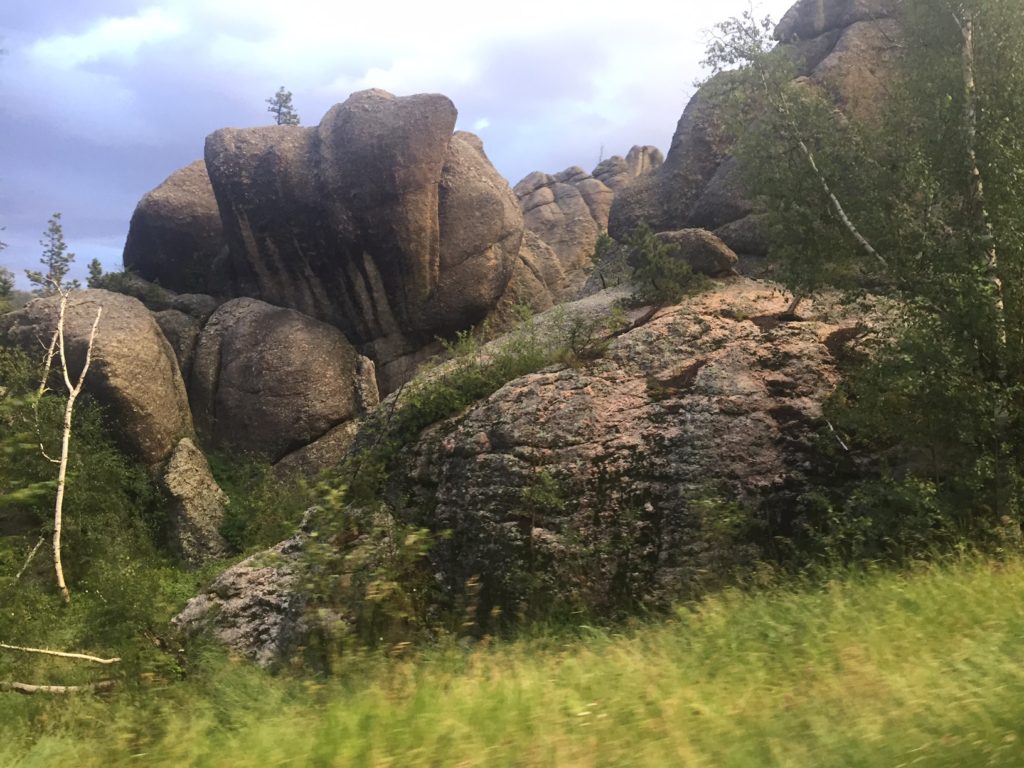 In addition, the "highway" had just recently been paved and was smooth as silk.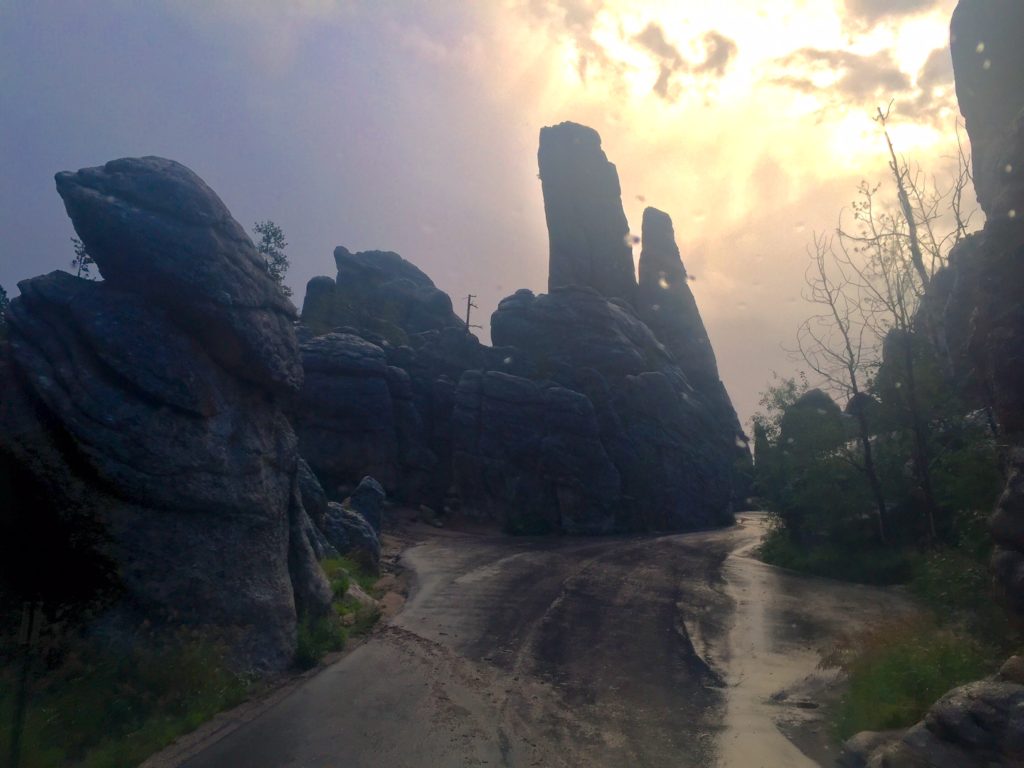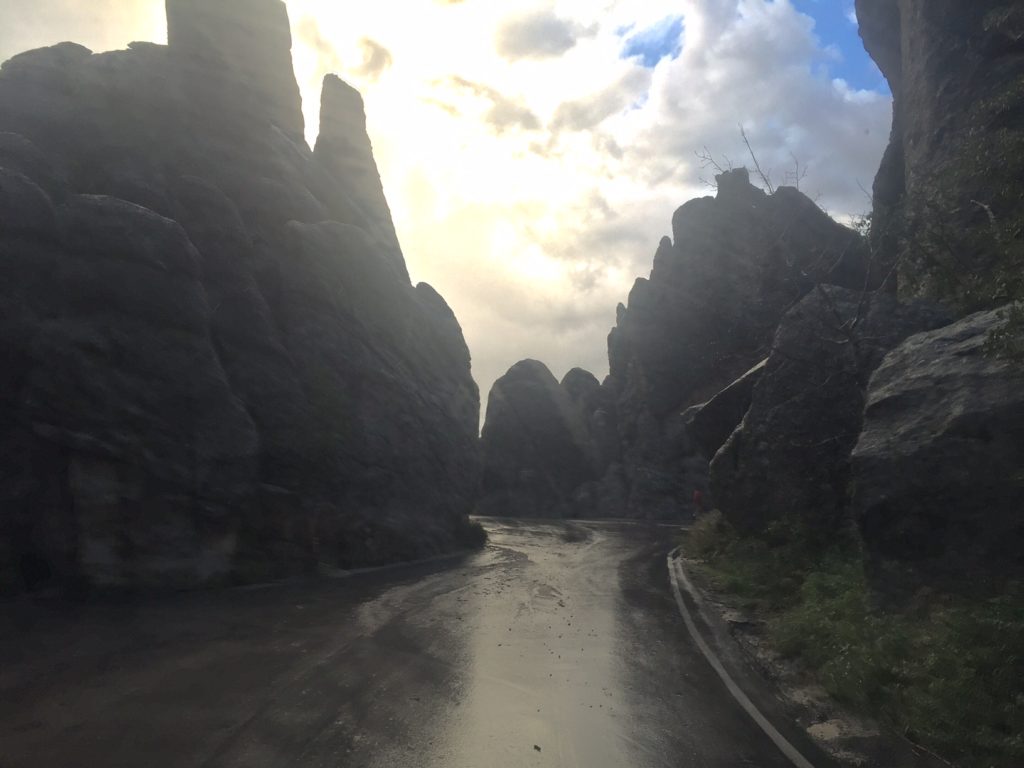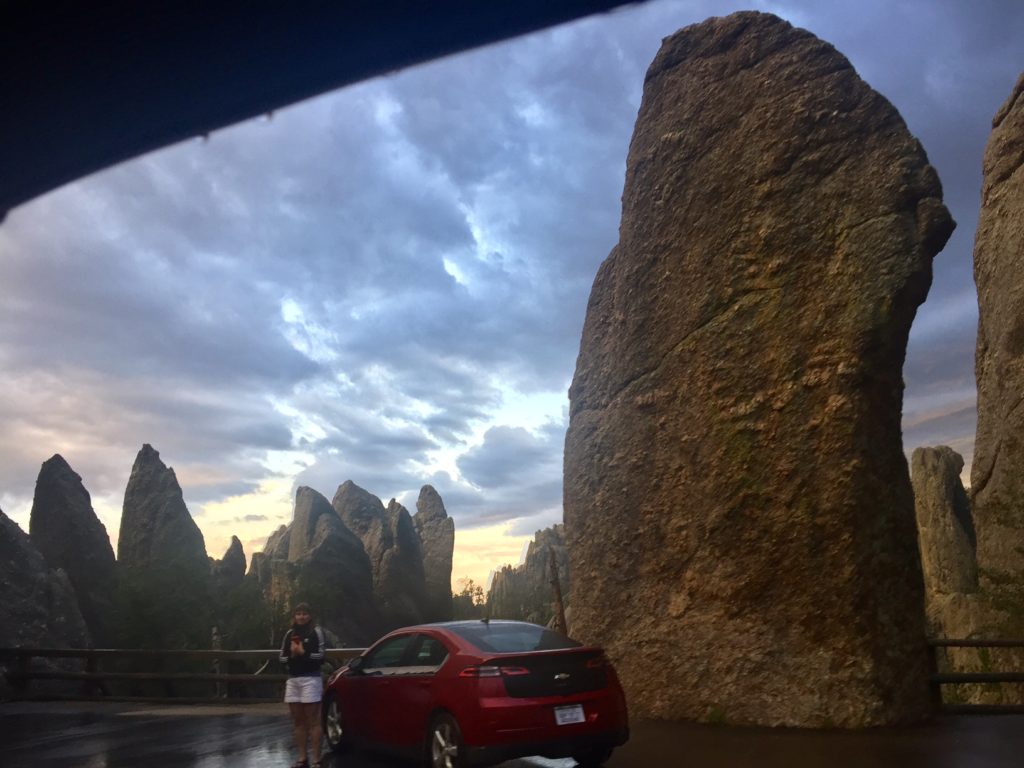 Our Travato is just about the maximum size vehicle that can fit through these tunnels – both width and height wise. We even folded in the mirrors so as not to loose them..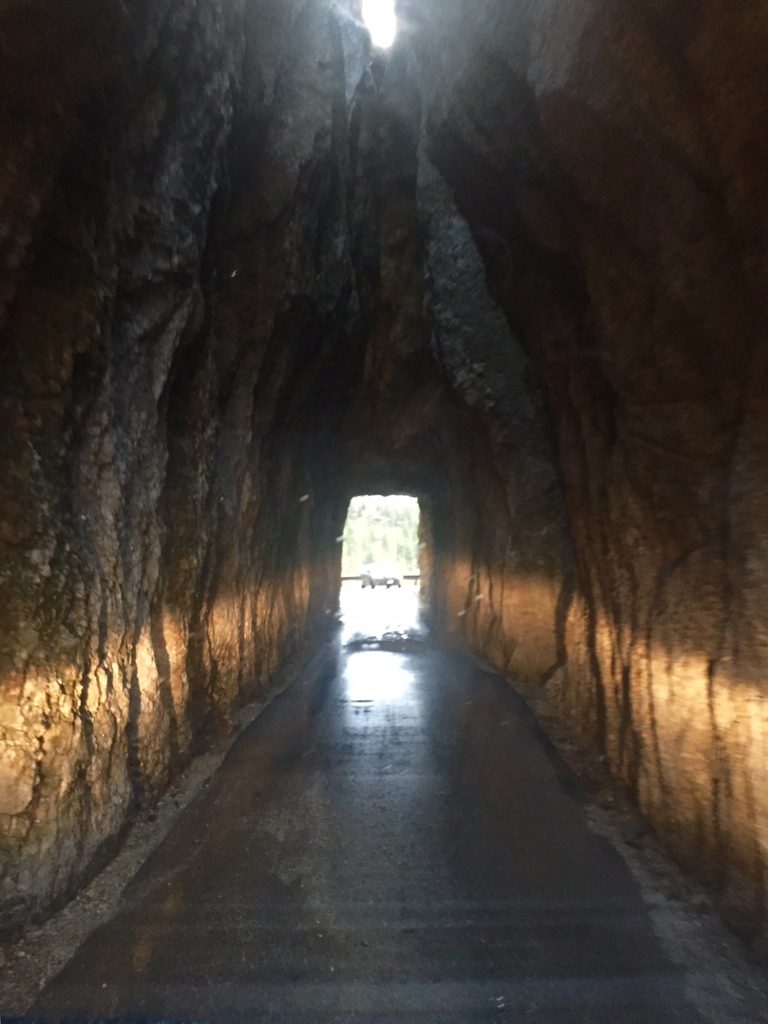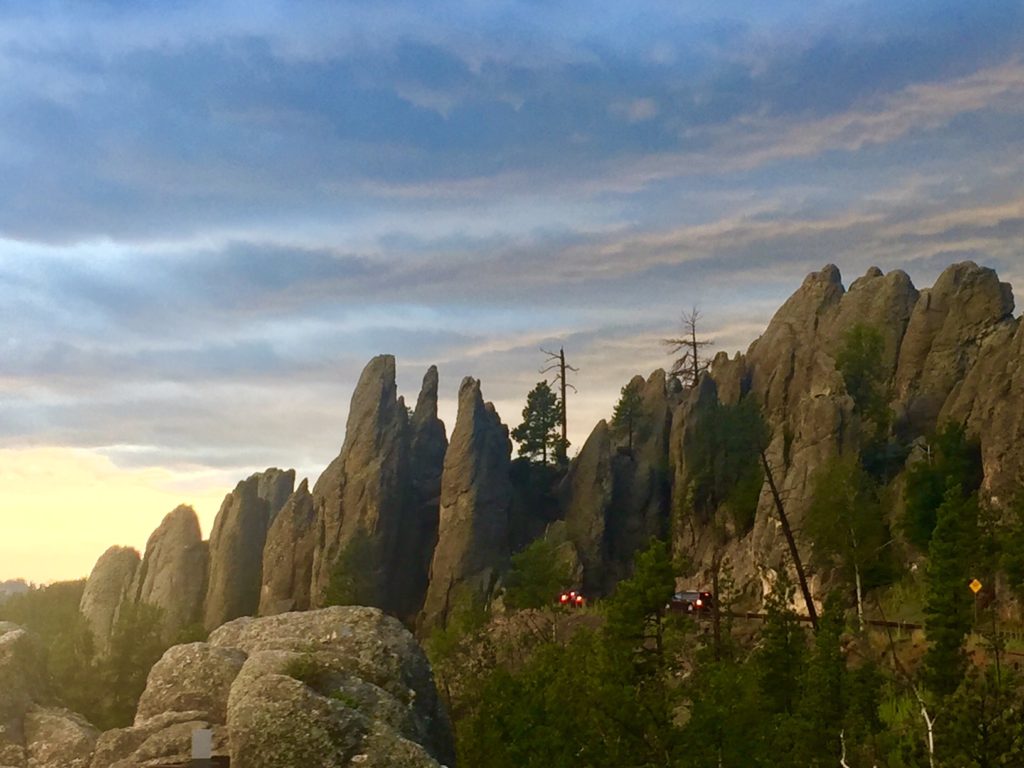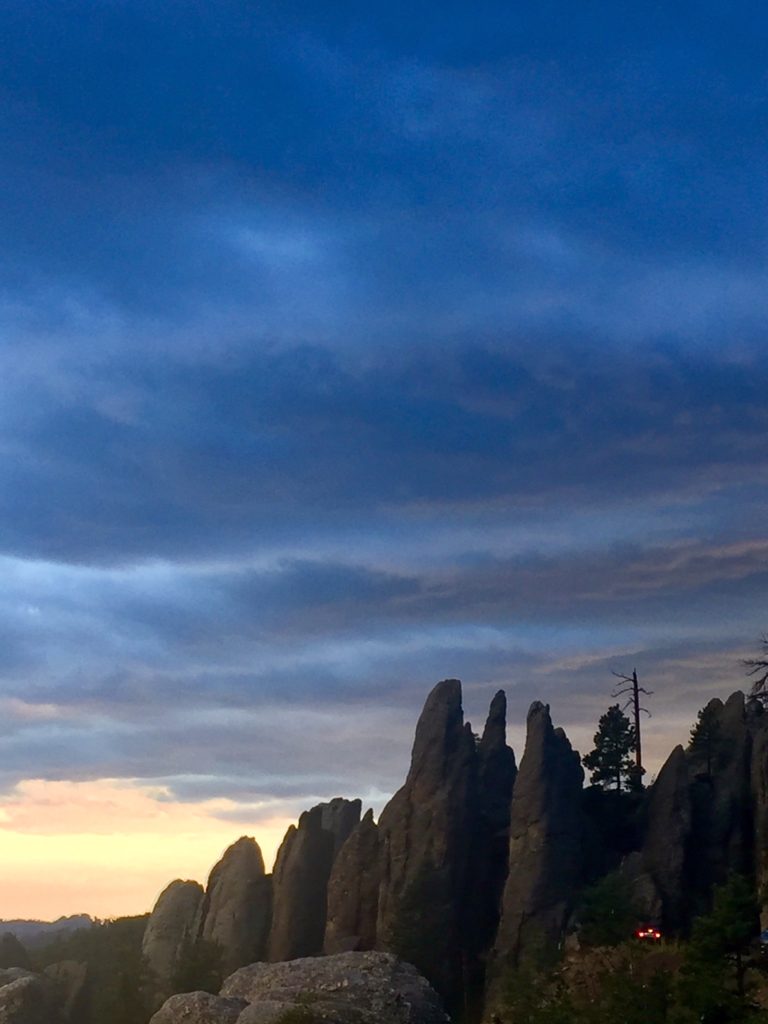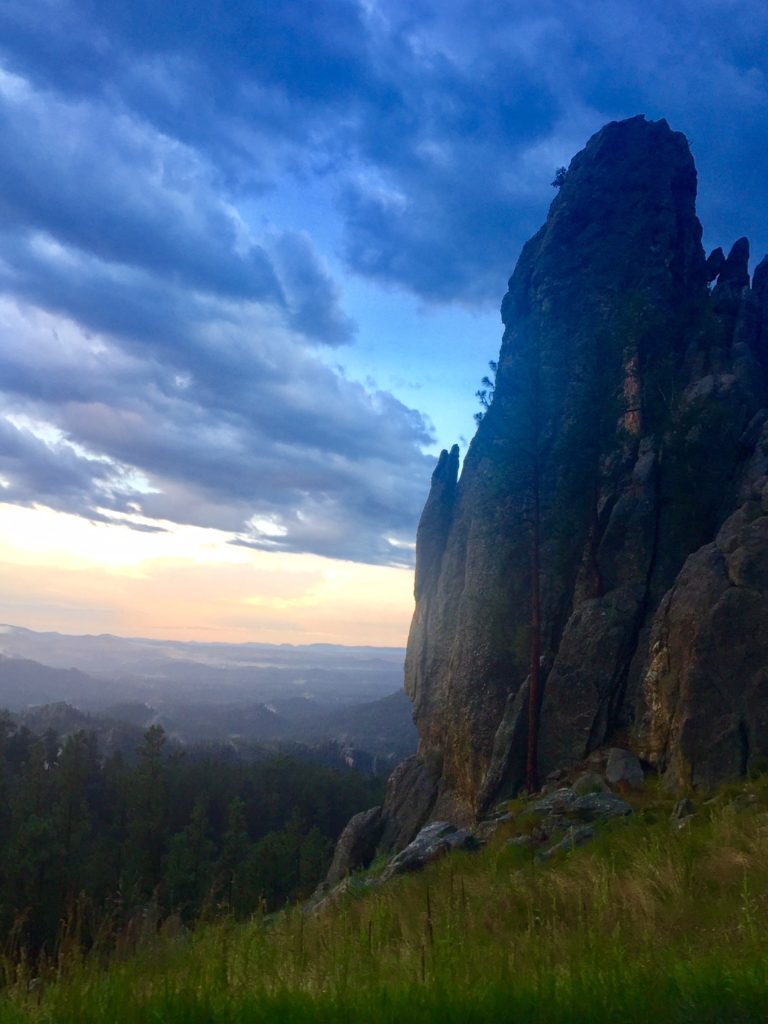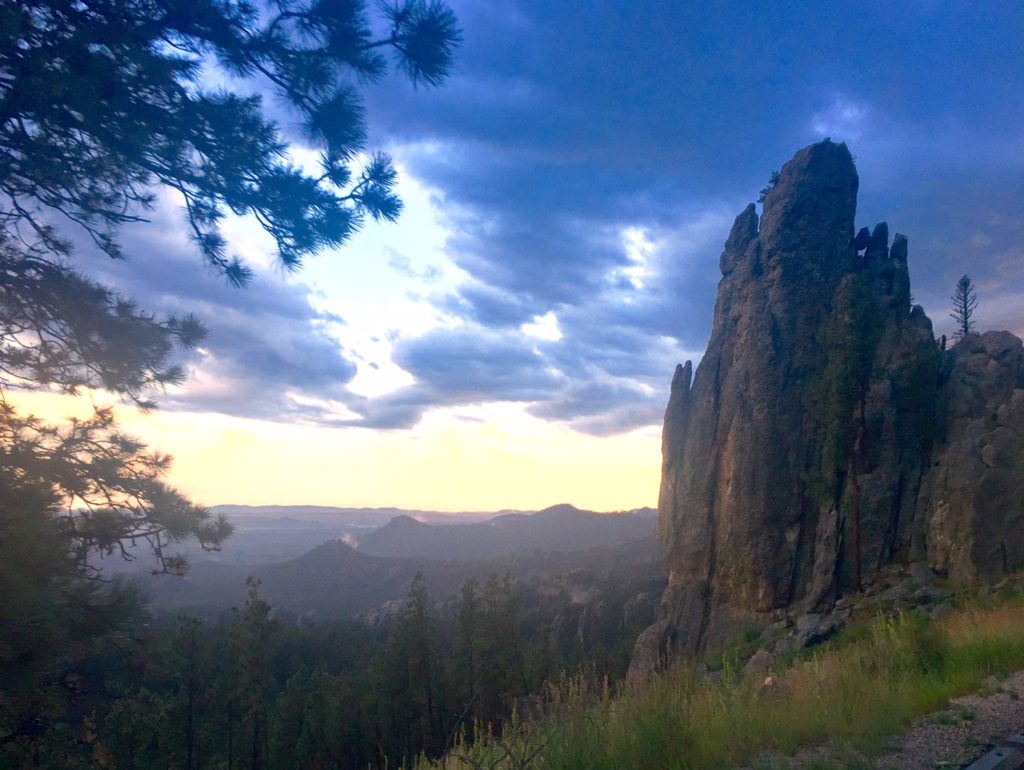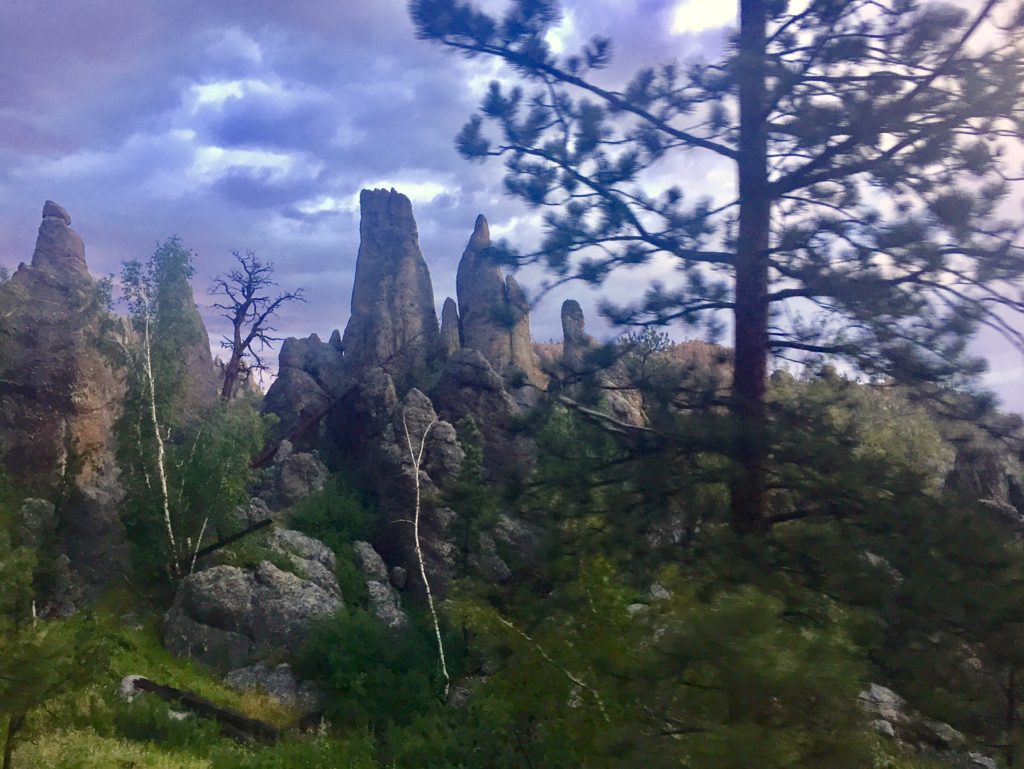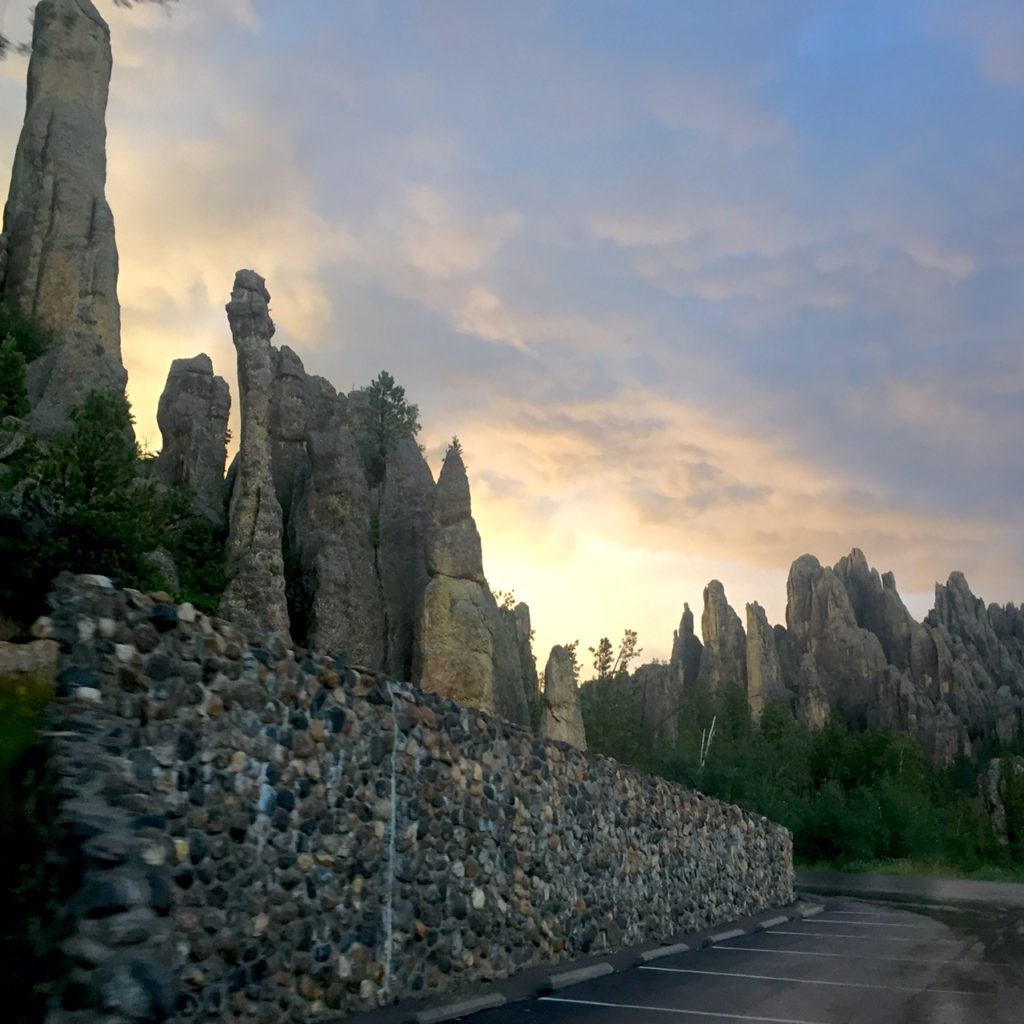 The needles, for me, turned out to be one of the "highlight" roads of the entire trip.