Our campsite overlooked Canyonlands the night before, though we hadn't realized it.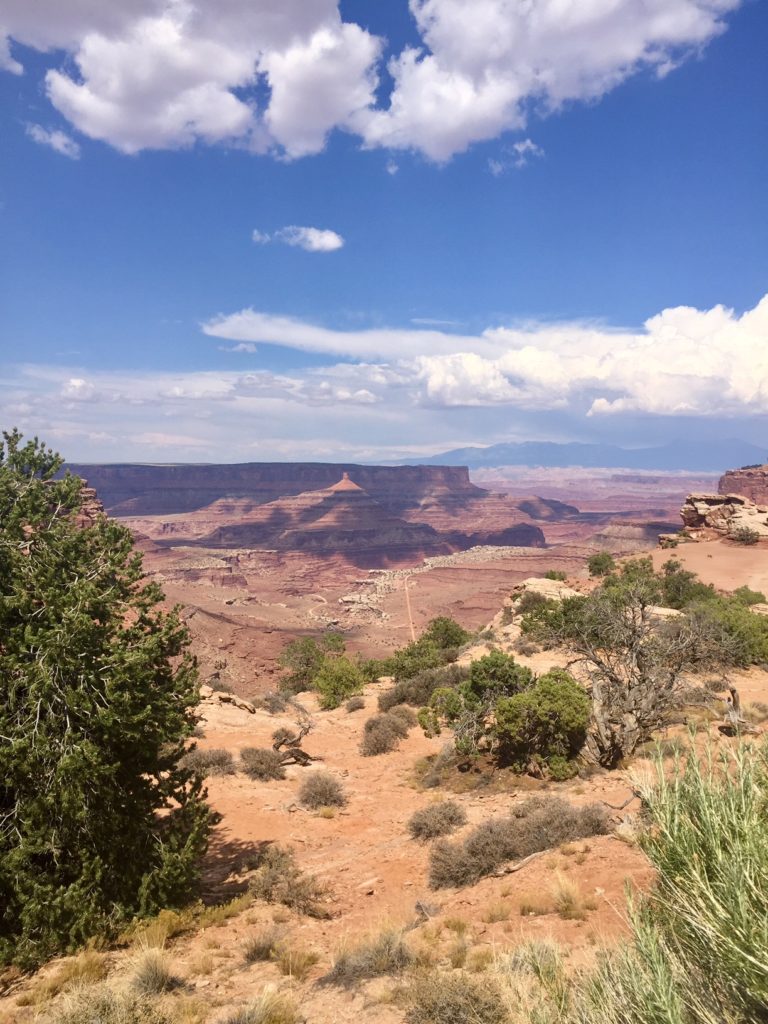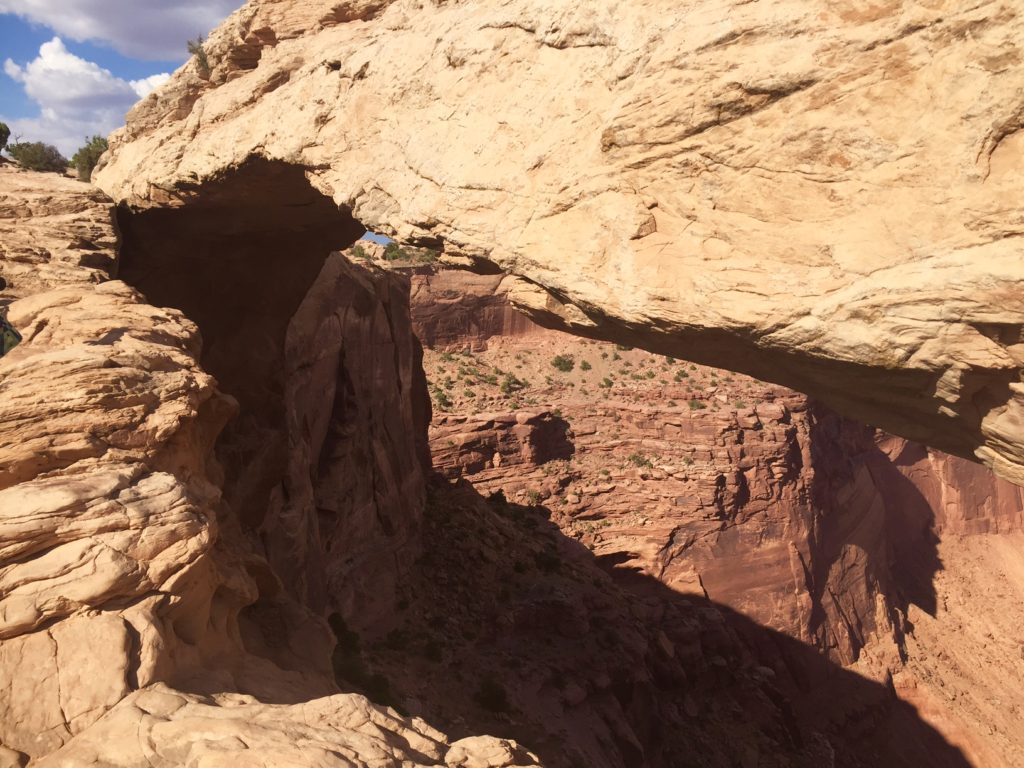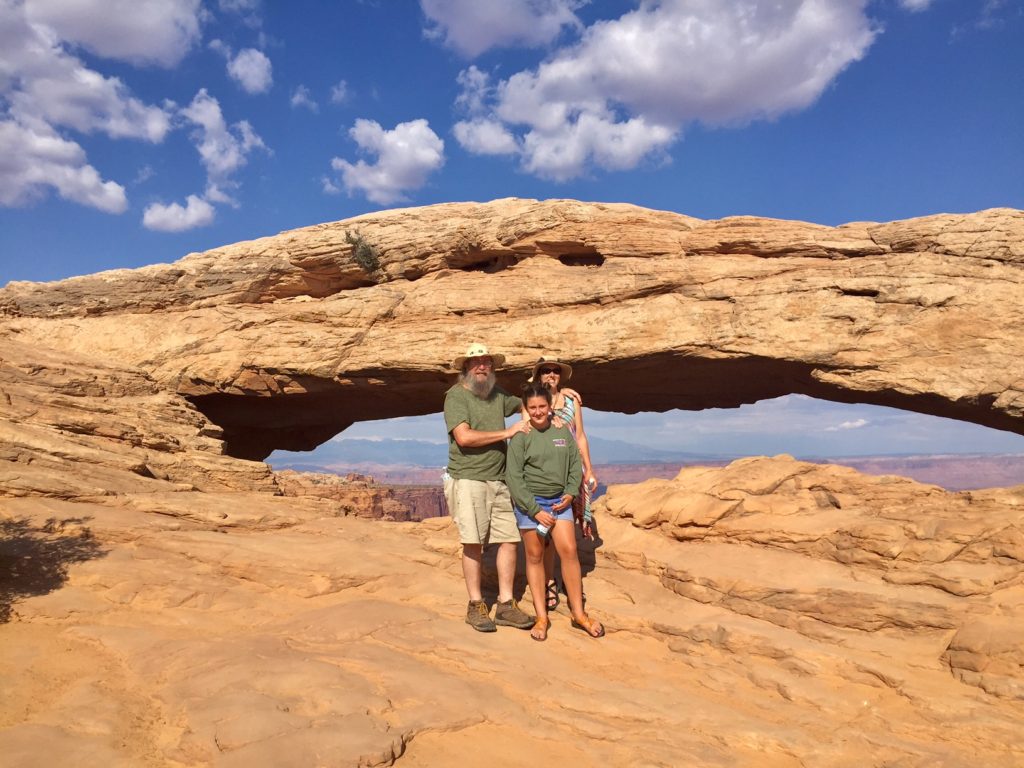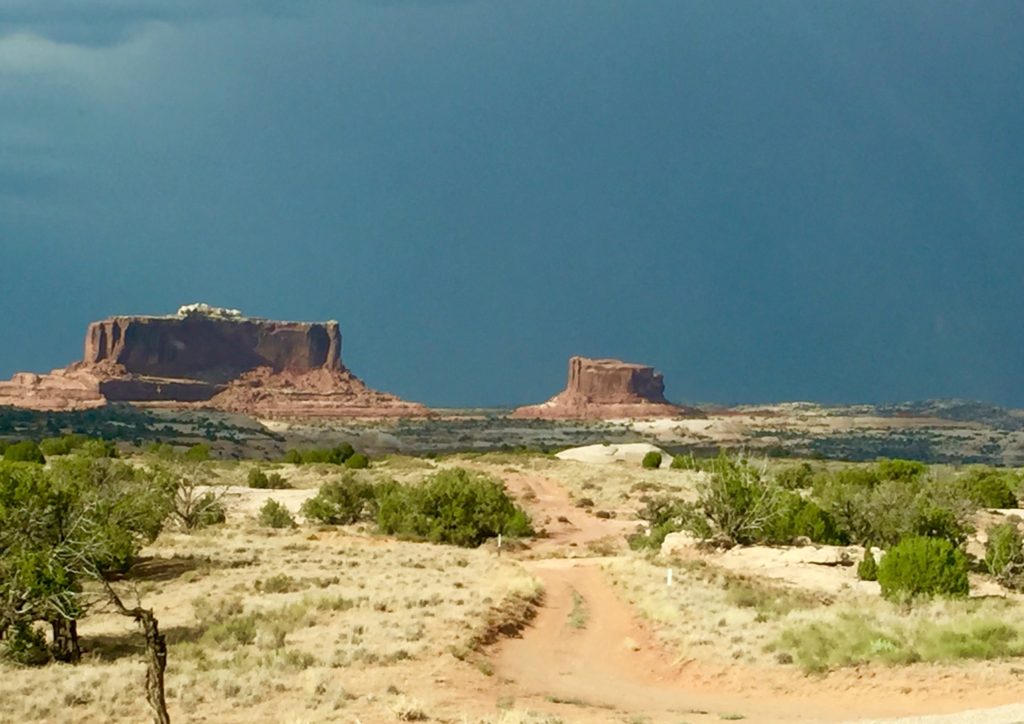 We spent a couple hours roaming around in there, but the most of the views (and hikes) were long distance affairs… It was dreadfully hot, so we found ourselves a little "swimmin' hole" to cool off at and have lunch.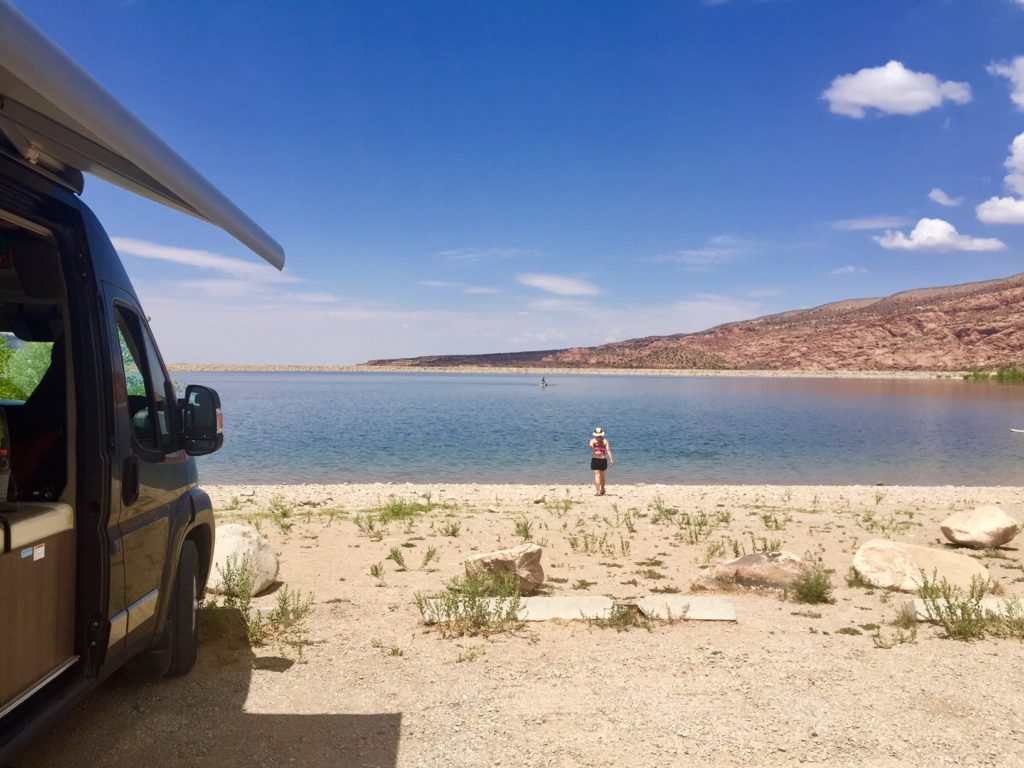 We headed off further west, and came upon this guy who seemed to get himself in a bit of a pickle… 😉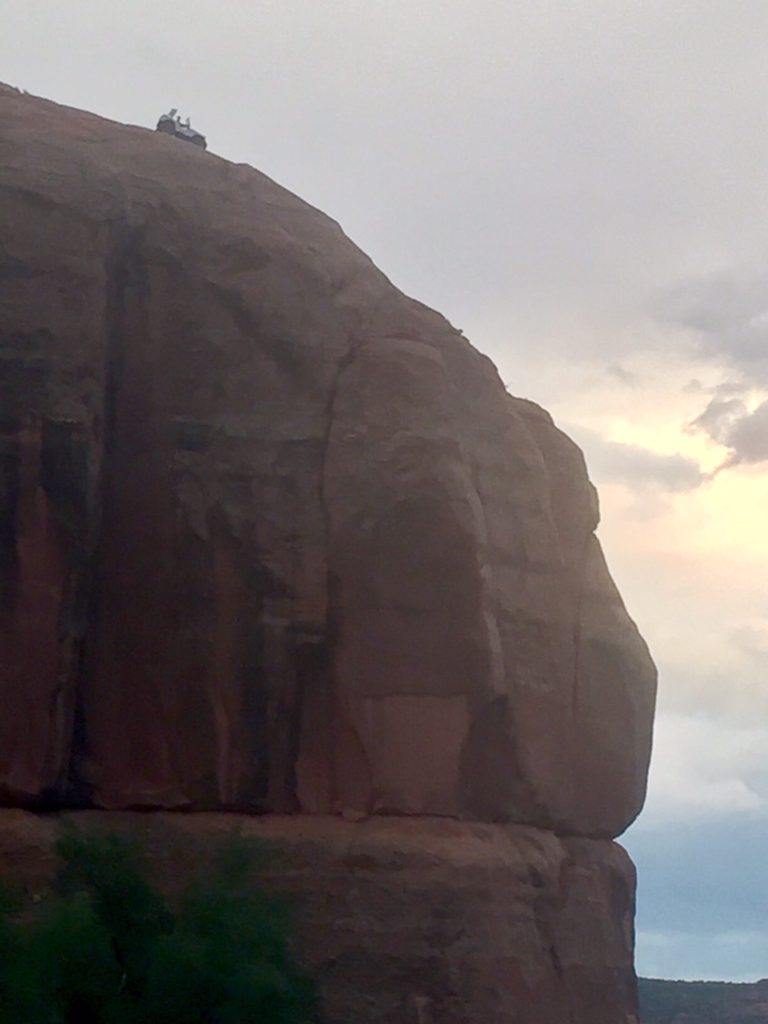 Stopped off for a bit at Natural Bridges National Monument where Aly got another Junior Ranger badge, 

and found one of the tiniest "Natural bridges"…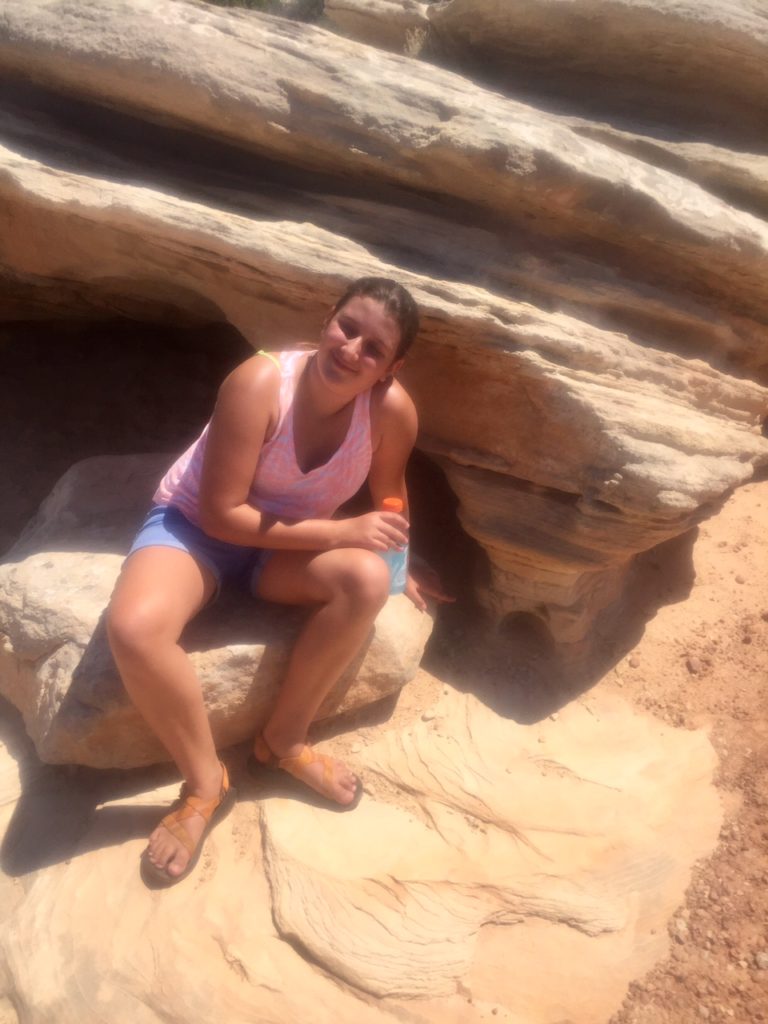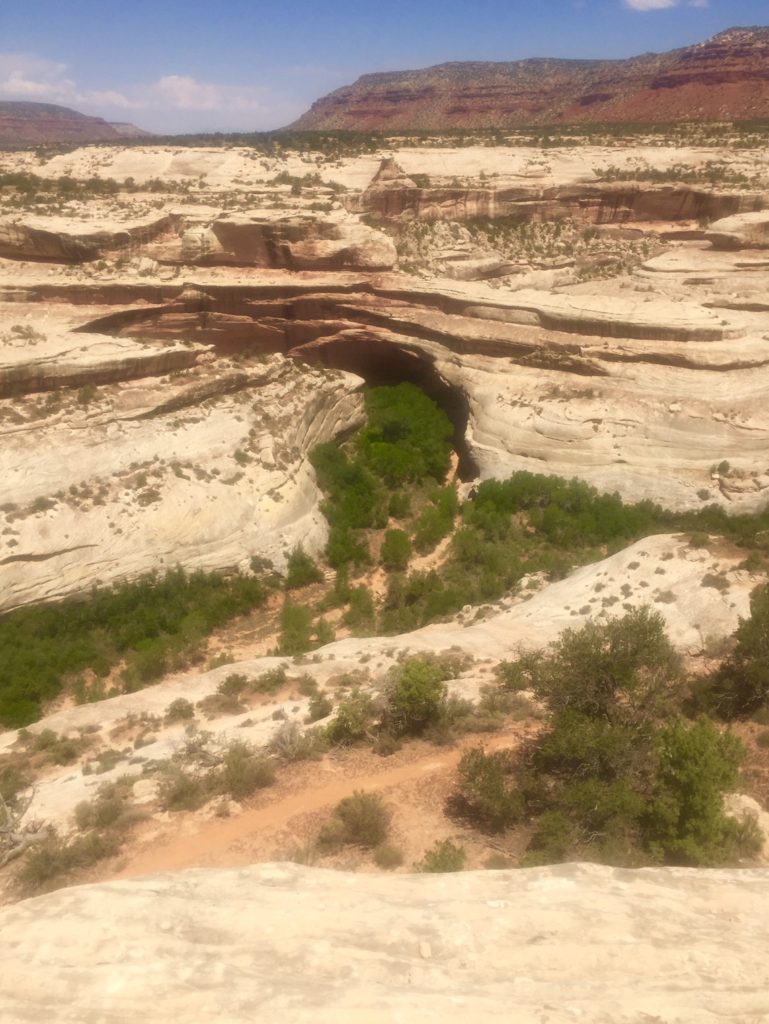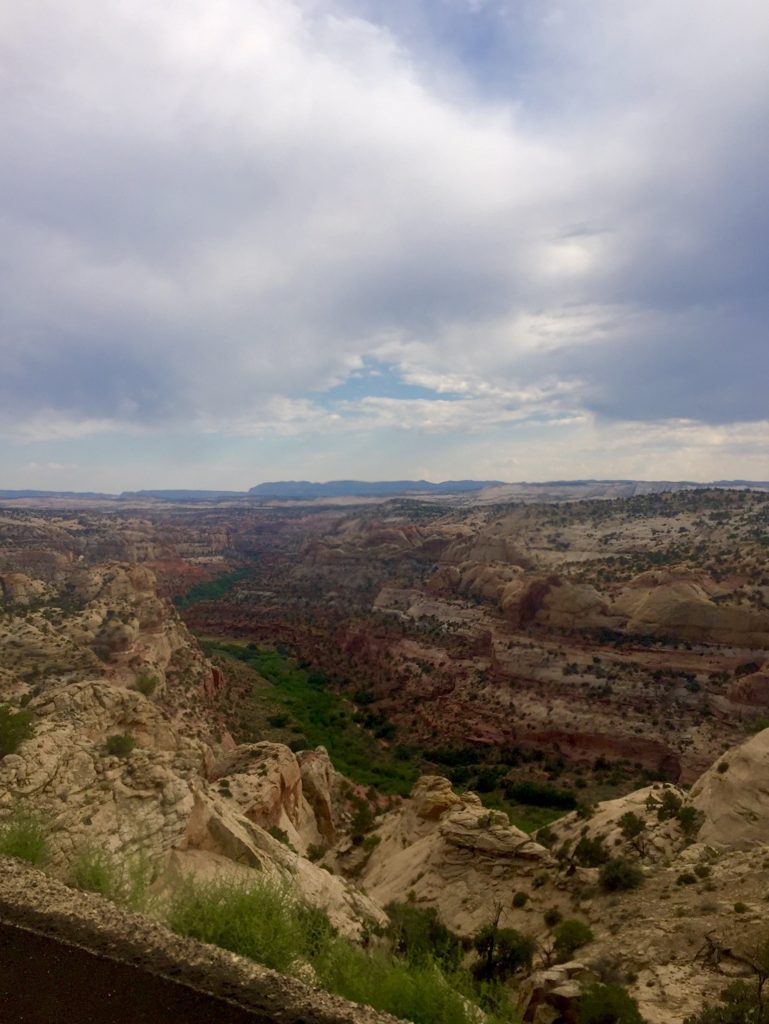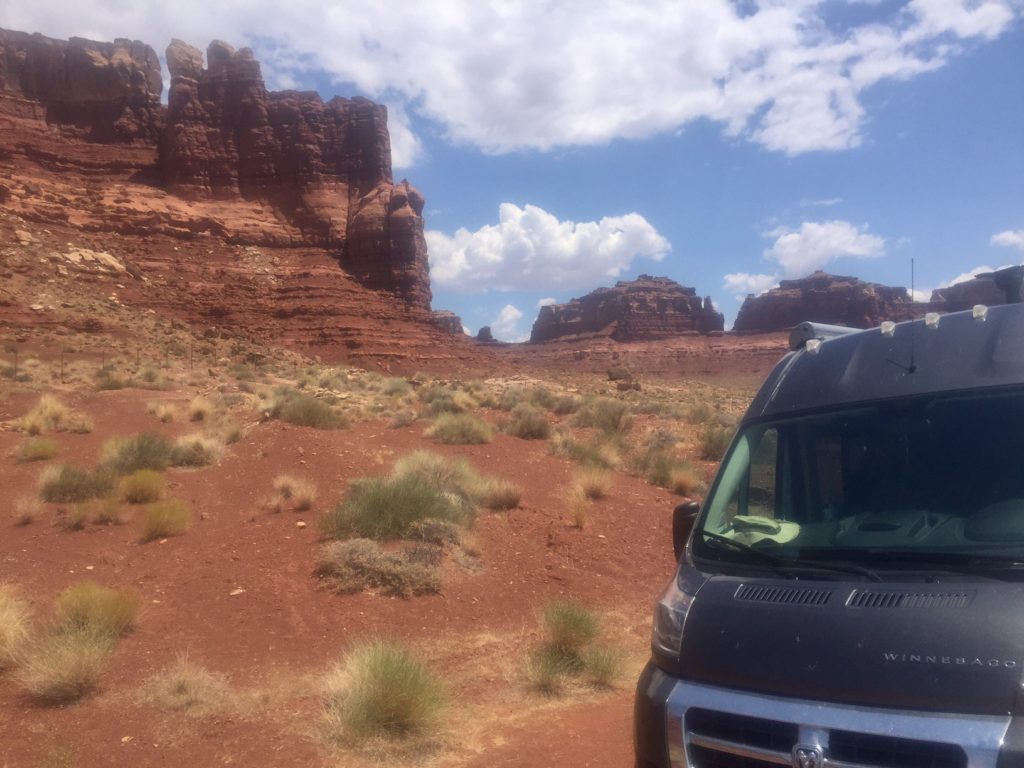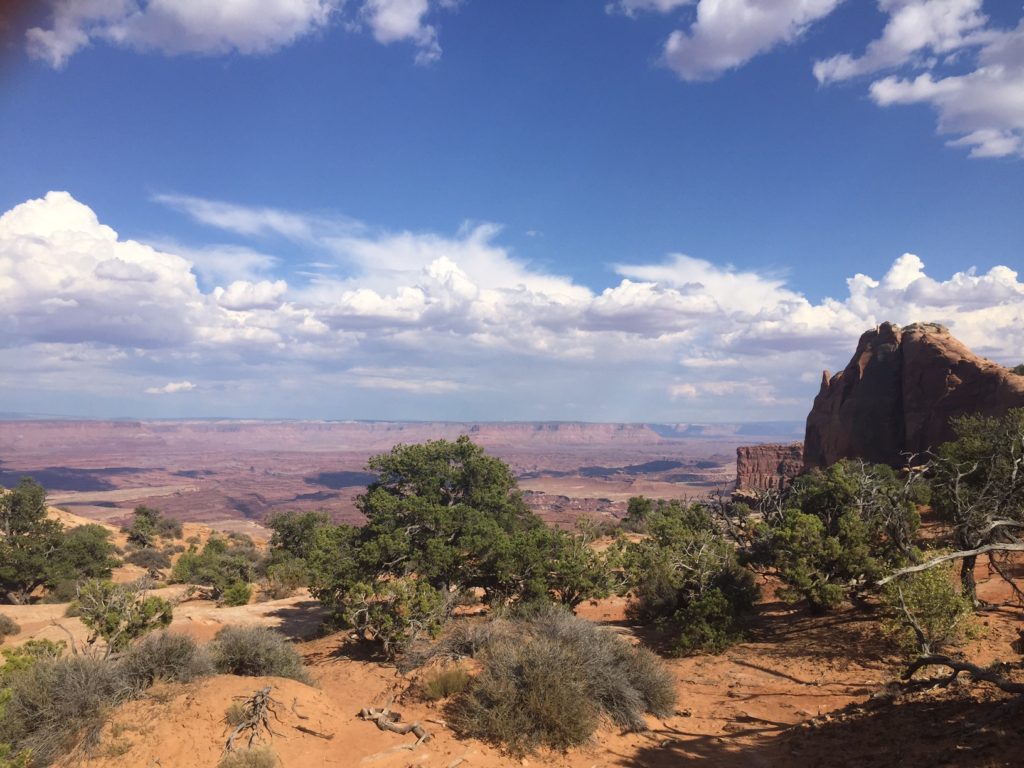 We camped and had dinner at Devils Canyon Campground because it seemed to be the first pace we had seen for days with actual trees.
We then headed off through Fry Canyon (aptly named), and came upon a man in a broke down Subaru, stuffed to the gills with all his belongings, in a beautiful, but dreadful place on US 95 South of Hyte. It seemed hours in either direction to water or civilization, but he was content in waiting it out. He gave us a phone number of someone nearby (3 hours away) to call who might be able to come help him. When we called the person, (an hour away where we first got phone service) they seemed a bit bent out of shape that we bothered them. Once again, we felt blessed to have our traveling home on wheels.

Had lunch overlooking a reservoir at Hyte Canyon. Then carried on up Hwy 95 through an area so desolate, I dubbed Utah as Americas Gravel Pit. No offence to Utonians, but this place is dry, arid, treeless and waterless.

Where is the exit?