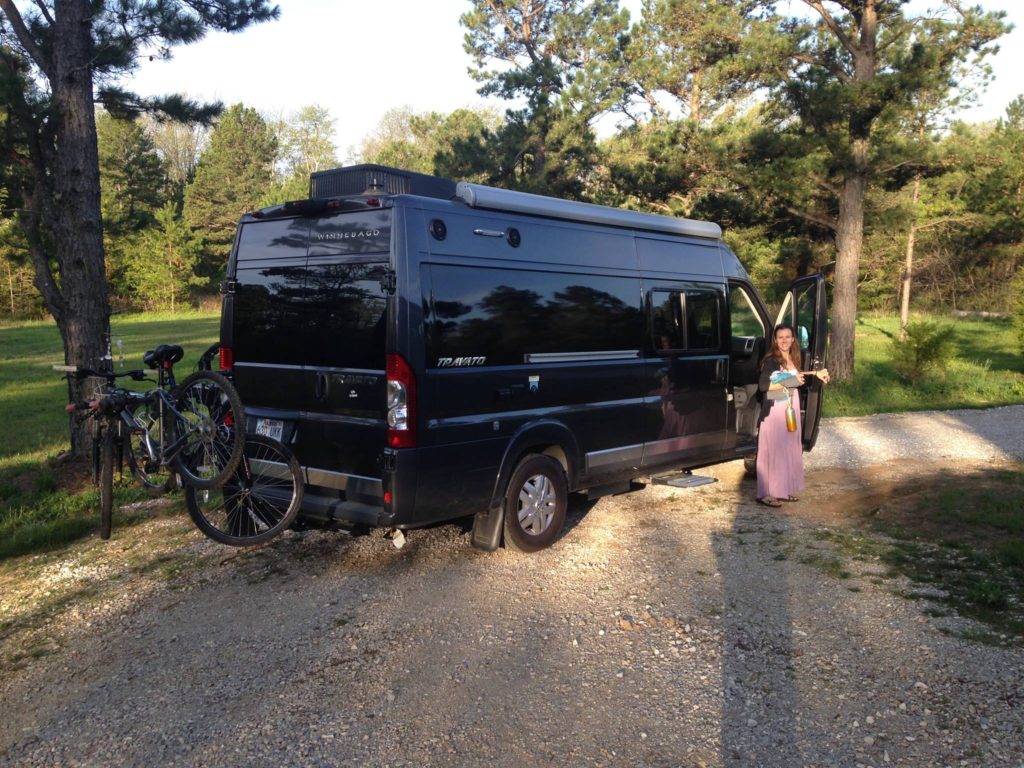 We wanted to get back early Sunday in order to make Mothers Day Dinner, so we had to cram a lot into a little time this weekend…
We loaded up the bikes and took off after work toward Bentonville Arkansas. Had dinner at a chinese buffet and drove around to a couple campgrounds only to find that they were "full up". No problem though, with our handy little van, we pulled into the back of a dimly lit cracker barrell, pulled the shades, and jumped into bed. As I was setting up the dinette bed, Aly said "no need to set it all up Scott, I can just sleep like this:" and she jumped into half the bed. Don't know why I hadnt thought of this earlier; she slept longwise on the bed using the swiveled around driver seat for her feet. This kept the whole passenger side of the van clear. Easy to open the sliding door, passenger seat available for lounging, "Kitchen" open for morning coffee…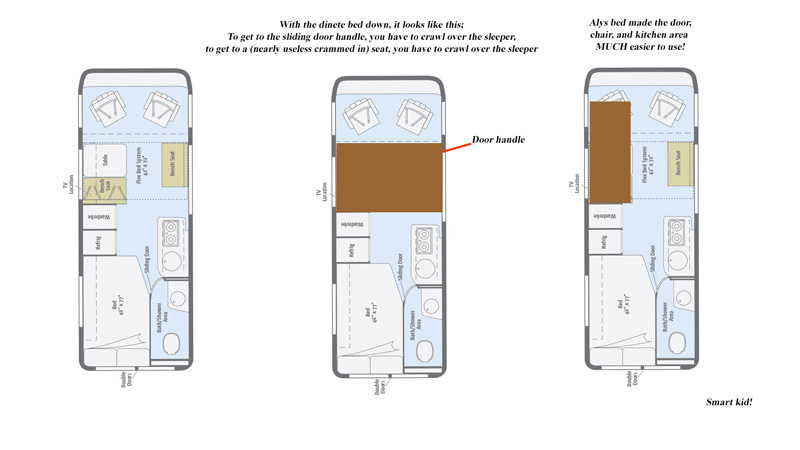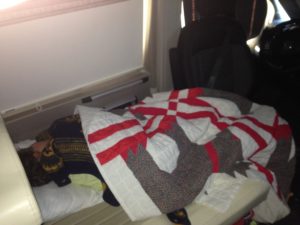 Anyway, I thought that was too cool.
So we woke, had breakfast and headed over to the Hog Slaughter Dirt Bike Trail on the Bentonville Greenways Bike Trail system. Their systems connect with Springdale, Rogers, and Fayetteville to make miles and miles of great trails. I can't say enough about this place, beautiful! All levels of trails, from flat and paved to stunt bridges and ramps and great single track trails. I'm told it's one of the best trail systems in the country, and I believe it! Awesome.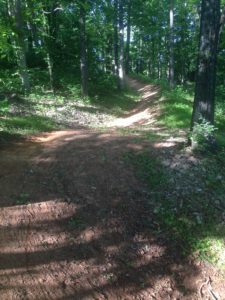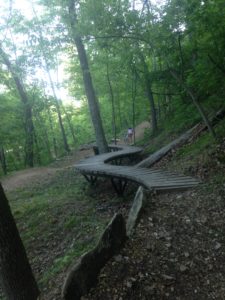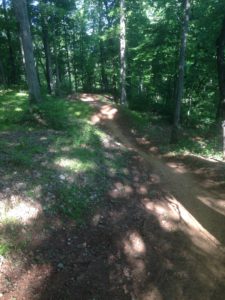 After conquering some pretty wicked downhills, I went over the handlebars and crashed while stopping to looking at the map. Jennifer managed to ride off the side of that S shaped bridge above and put a pretty good gouge in her leg, and Aly managed to keep both tires on the ground without injury..
I damaged my bike shifter and broke my seat, so we headed to Phat tire in Bentonville on the square and got er fixed up. Good people.
Unbeknownst to us, they just happen to be having the Bentonville Film Festival, AND the farmers market, and there were thousands of people in town..
One of the spurs off the trail leads to Crystal Bridges Art Museum (which is also awesome and a must see free attraction if you are ever in NW Arkansas)…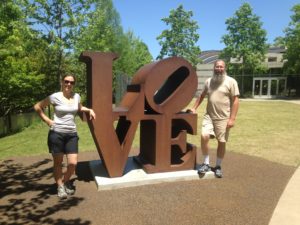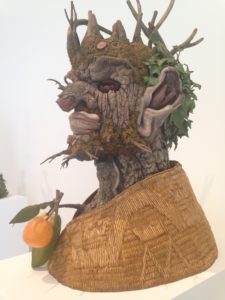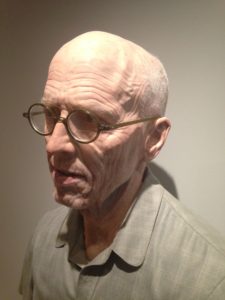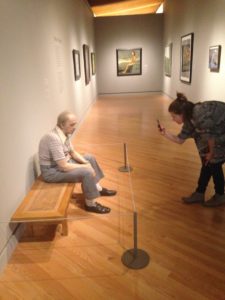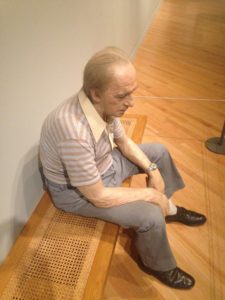 These are silicone sculptures, and are NOT real people…
This is…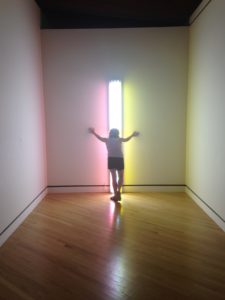 More awesome trails and the Arkansas Traveler we met along the way..
And we headed over to Horseshoe Bend COE campground on Beaver Lake, which was nearly full (and huge). Nice campground, $20.00 with hook ups, plenty of space, some "penninsula beach" sites, and some in the woods. Some were right on the water…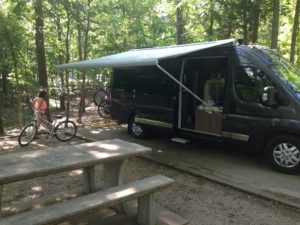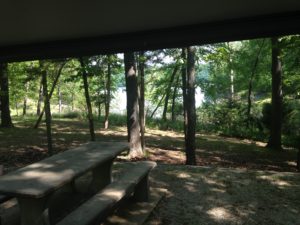 Our "picture window" view of the lake..
We peddled over to the beach: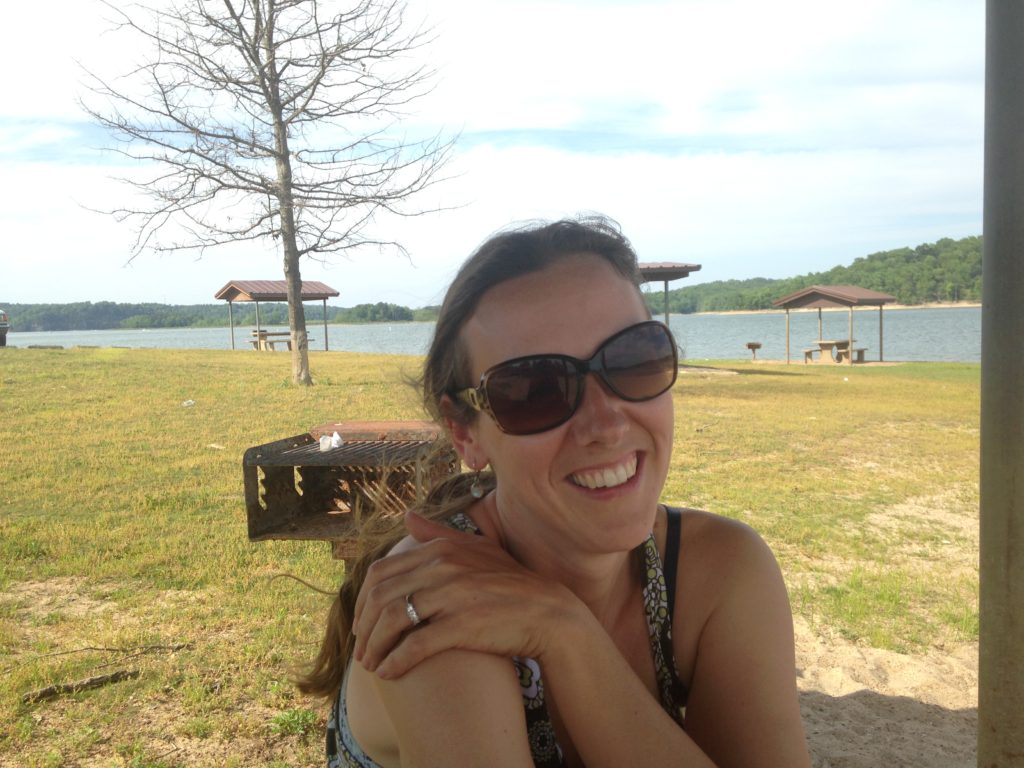 And had another gourmet campfire meal,
and slept like babies..