Up and to the right, you will find several self-explanatory menu options.

This Blog is intended to be documentation of our travels in our camper van, and the stories behind my paintings. At the moment is rather inconsistent and haphazard, but such is life, I am filling in the holes as time goes by.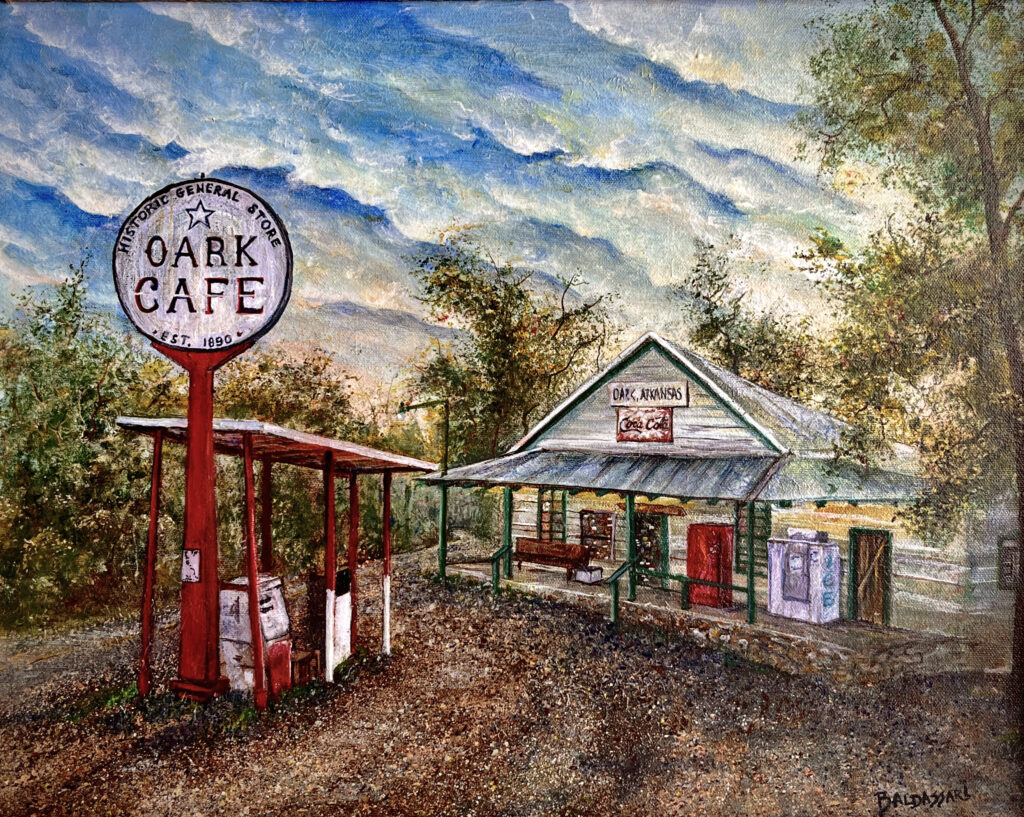 My currently available Original Paintings can be found here. All prices include my handmade Frames. Each piece is one of a kind, so Email, or text me and I can shoot you a picture, and discuss shipment or delivery, or meet you at the Gallery in Jasper for a closer look.
The Current Prints for Sale display all my current limited print editions. These editions are limited to 50 or 100 prints (some older editions are larger) and are double-matted or printed on Canvas or watercolor rag paper, and sealed by hand. They are usually sold framed in my own handmade barn wood frames in two different sizes at $50 or $75 each, but are also available unframed on request.
To the right, is a selection of Categories to pick out certain types of Blog Posts, an Invitation to join my email list (Please do this as it encourages me to add more to the site), Blog posts by date (the Archives), and a search box.

In addition to the work on this site, I have a rotating stock of one-off "miniature framed prints" often posted and available on Facebook. Those are priced at $25 and $45 framed, dependent on their size. Find me at ScottBaldassari on Facebook.
I also maintain sites at Fine Art America and Pixels.com, which are print-on-demand services that can print my work in multiple sizes and on many surfaces including wood, metal, and fabric. They also do T-Shirts, Coffee Cups, Bath towels, Notebooks, etc. An interesting and novel way to display and share art with friends.

I also enjoy doing specialty commissions regularly; friends, family, an old photo, or a landscape special to you. Paintings last forever and often become treasured possessions and family heirlooms.
Please don't hesitate to write should you have any questions, comments, or words of wisdom.