In the last 5 years Jennifer and I have visited every State in the Nation.
I have painted/Paintings in 16 different states across the country.
I am planning on getting at least one painting in each state done before I die.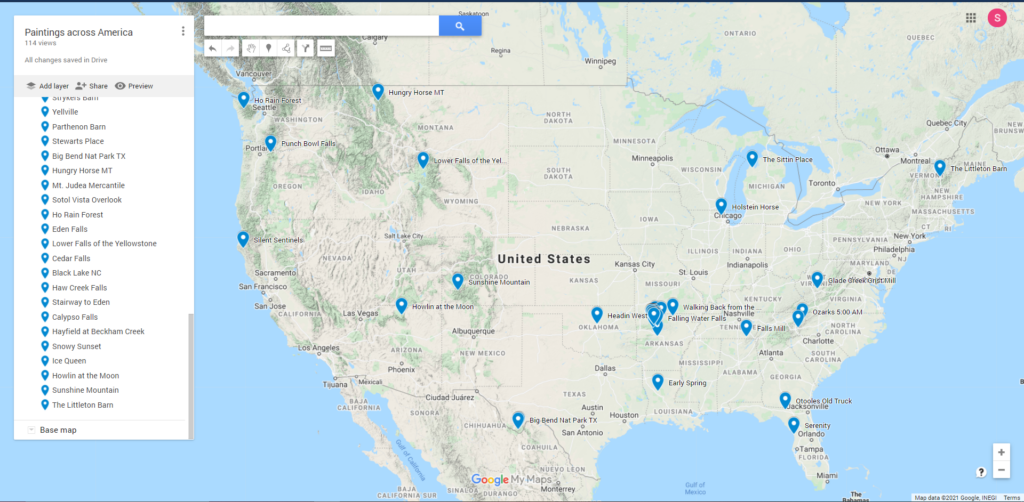 https://www.google.com/maps/d/edit?mid=1MqLDP5sg-8RVX0bZ1SsJg5vsiuUtL9_g&usp=sharing

Clicking on each individual pin of the map will show the Painting I did of that location.