Aly was accepted to several colleges, but never really could figure out a career path, or what she wanted to major in. So rather than waste a bunch of money, or take on a lot of debt, she decided she wanted to go to a "hospitality academy" in Vancouver Washington for training, prep, and help attaining a job as a flight attendant. We were all for this, and glad we have instilled the spirit of Travel and adventure in her! We followed her out to Vancouver, and following is the story of the next 3 months.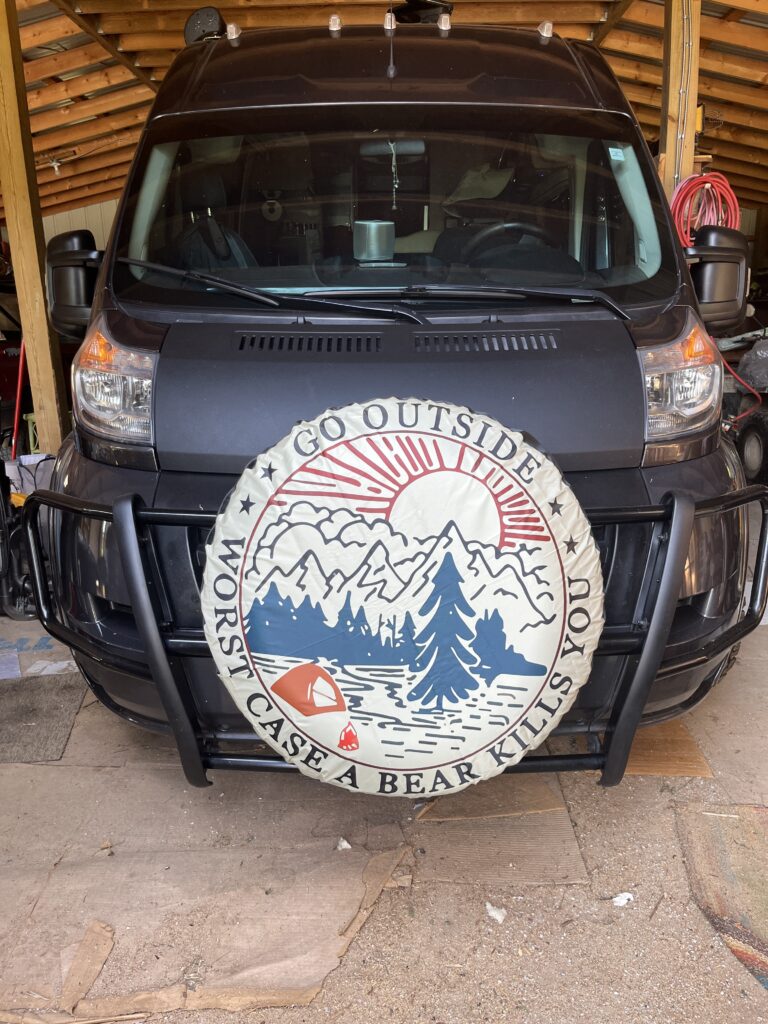 We took off early on Friday, the 28th of July.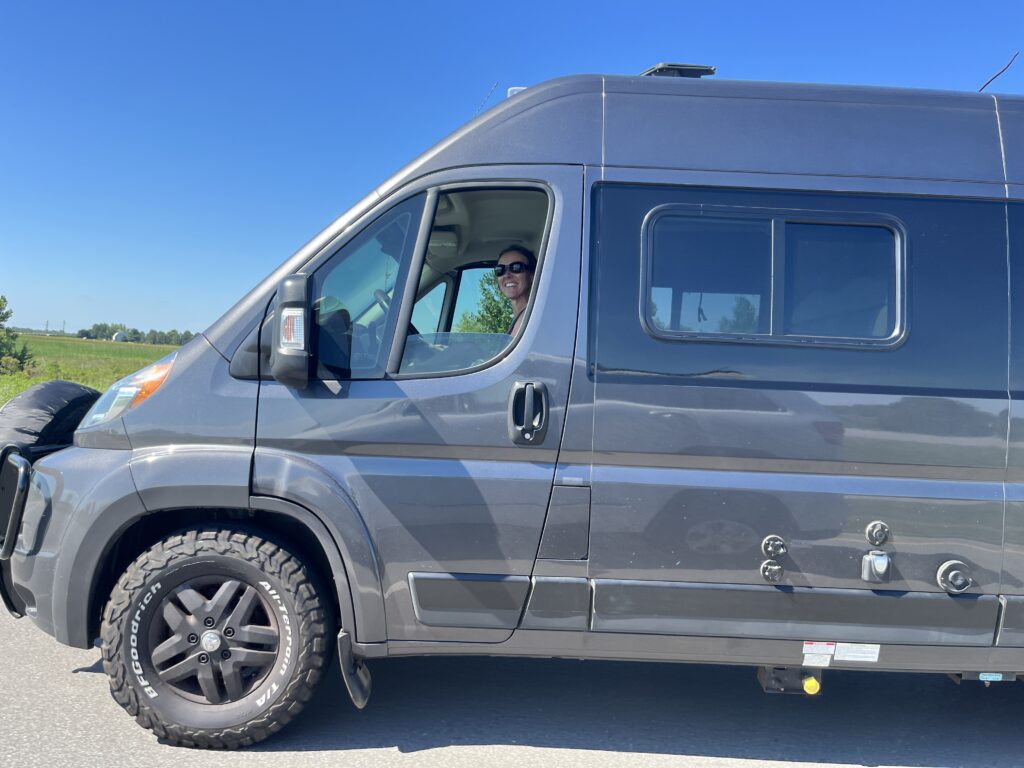 We got up to "Uncle Kenneths" West of Kansas City, and stayed the night.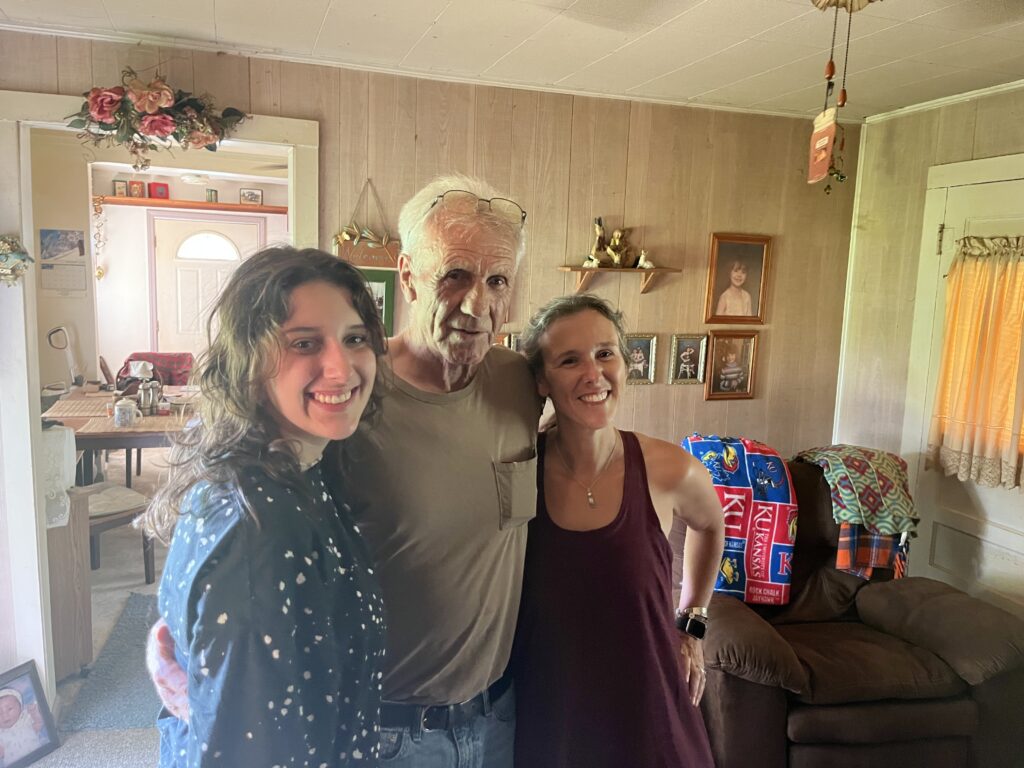 JULY 29th Saturday
Jennifer made Breakfast when we got up in the morning. Kenneths' devoted wife Penny, died a few years back now, but he spent his whole life with her. He still has all her trinkets around the house, and is just now considering getting rid of her clothes. He grows a big garden to keep himself occupied (and does a damn good job at it – loads of good veggies).
We Spent too long at a junkyard trying to find the cross bars for Alys roof rack so she could put her Kayak up there. We had one on order whose delivery was pushed off to the 31st, but we were all anxious to go. We drove all day, and made it clear across Nebraska.
July 30 Sunday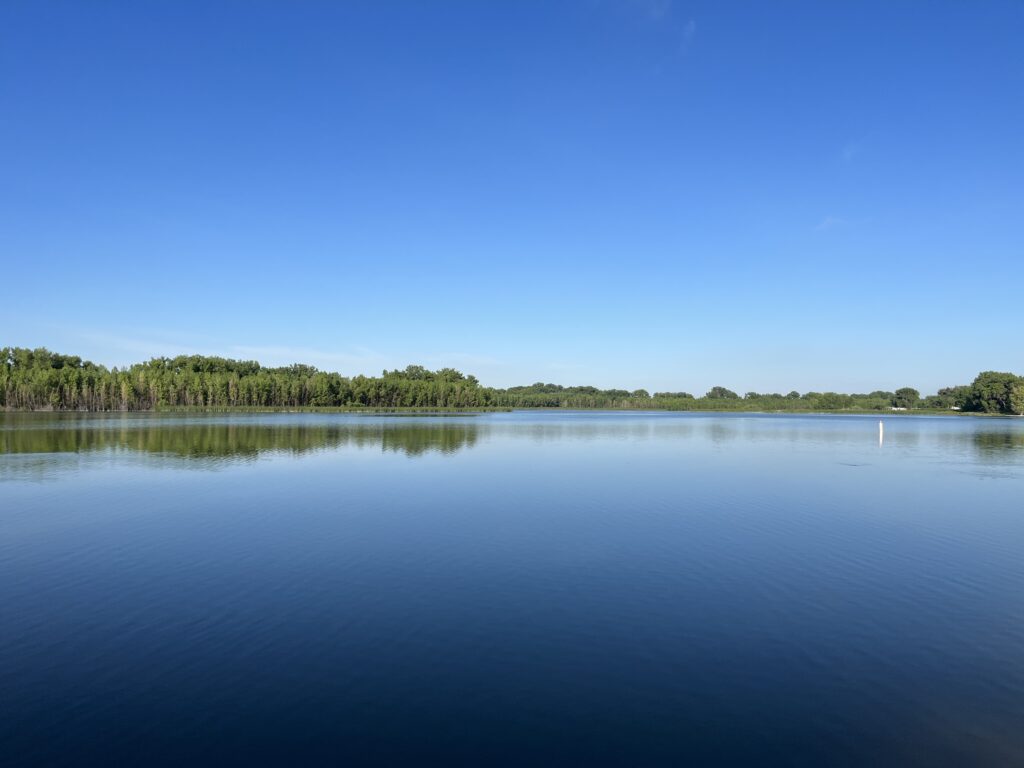 Oliver State, Recreation Area is nice with tent campsites, a nice lake, and nasty vault toilets. Walked around the campground in the morning with Jennifer. Left about 9 o'clock, Google says we should be at the Grand Tetons by four (probably will take us longer).
9:25. Welcome to Wyoming.
Stopped at the Wyoming water craft inspection station for aly's kayak and our inflatable. Nice guys. They said Wyoming only has about 500,000 people total.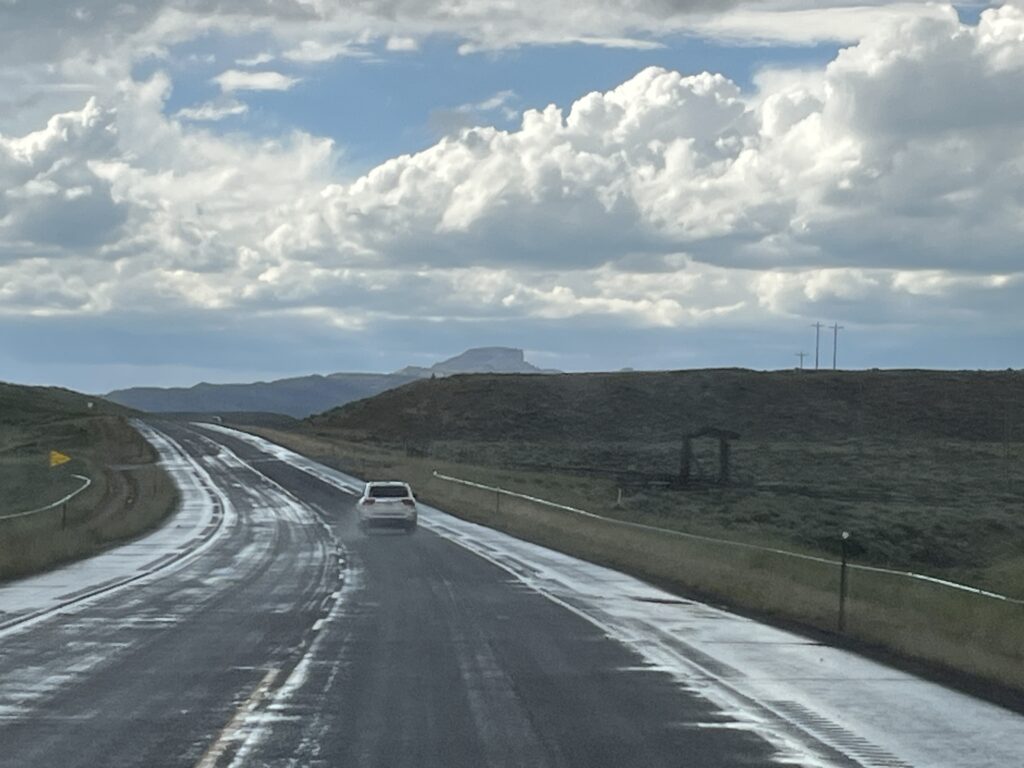 JULY 31 Monday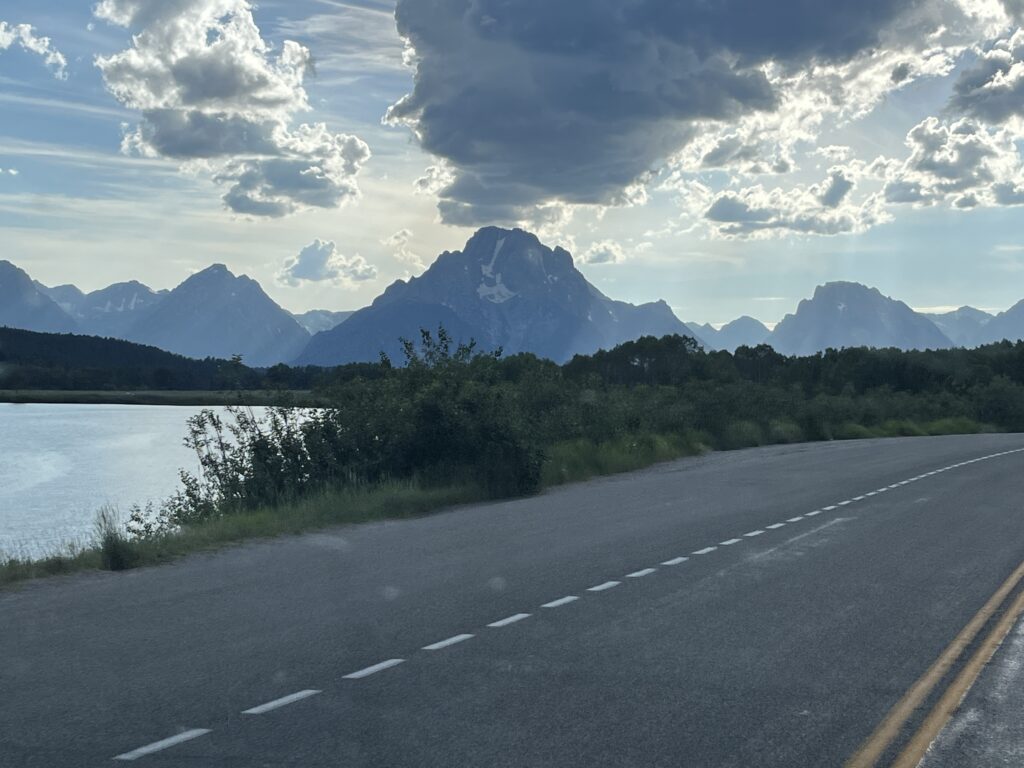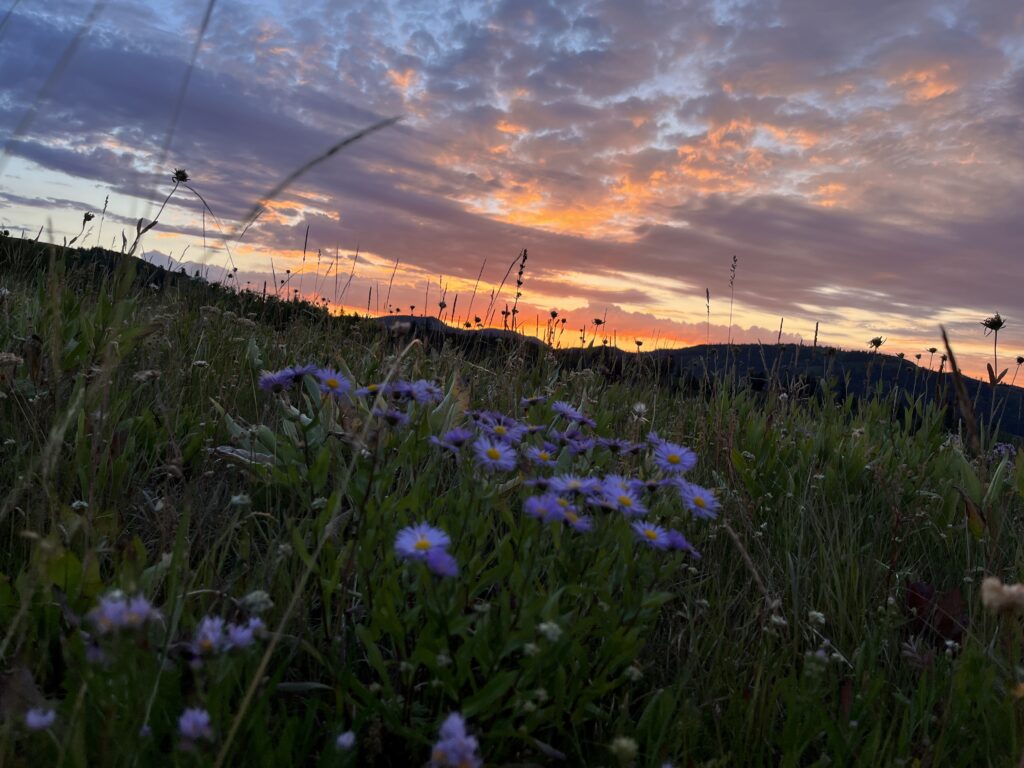 Waking up with a view of the Tetons!
Drove down a seemingly endless dirt road as a "shortcut" to our old boondocking spot where we left Aly's car (it WASN'T a shortcut, but we did get there). Met a couple from Hasty Arkansas.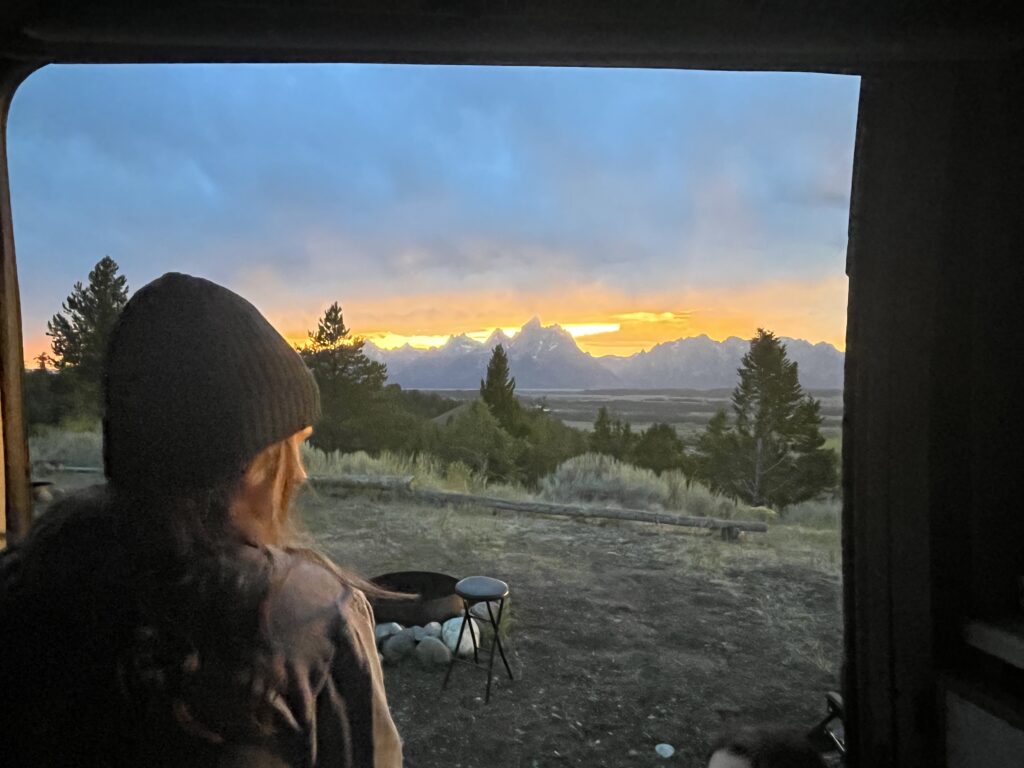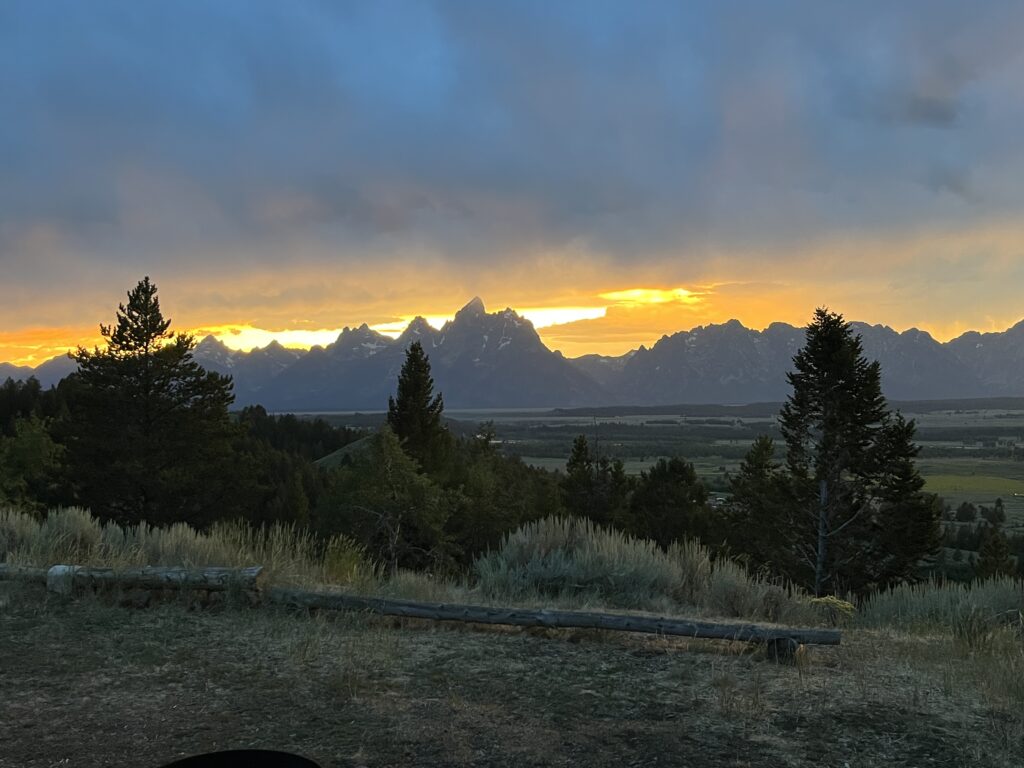 Drove to the parking lot for the String lake trail and Jennifer made BLTE's for breakfast.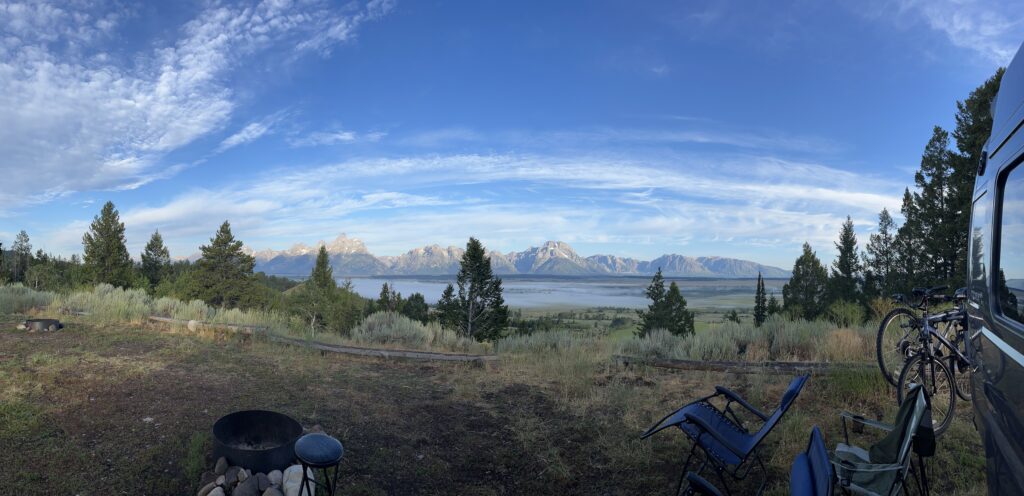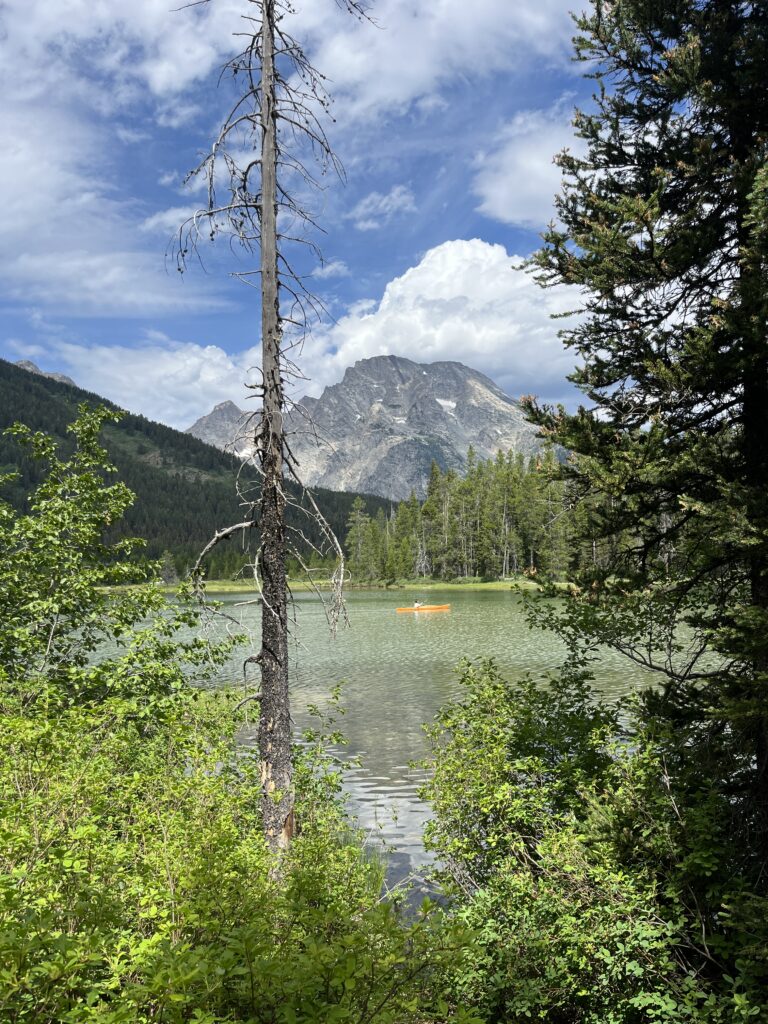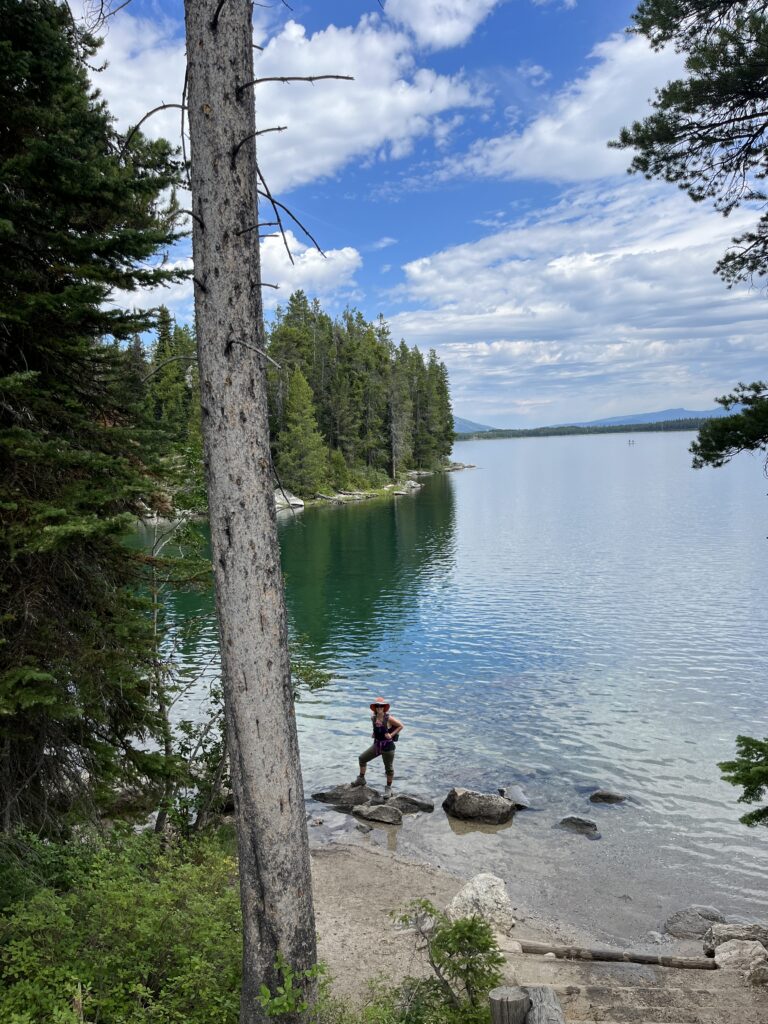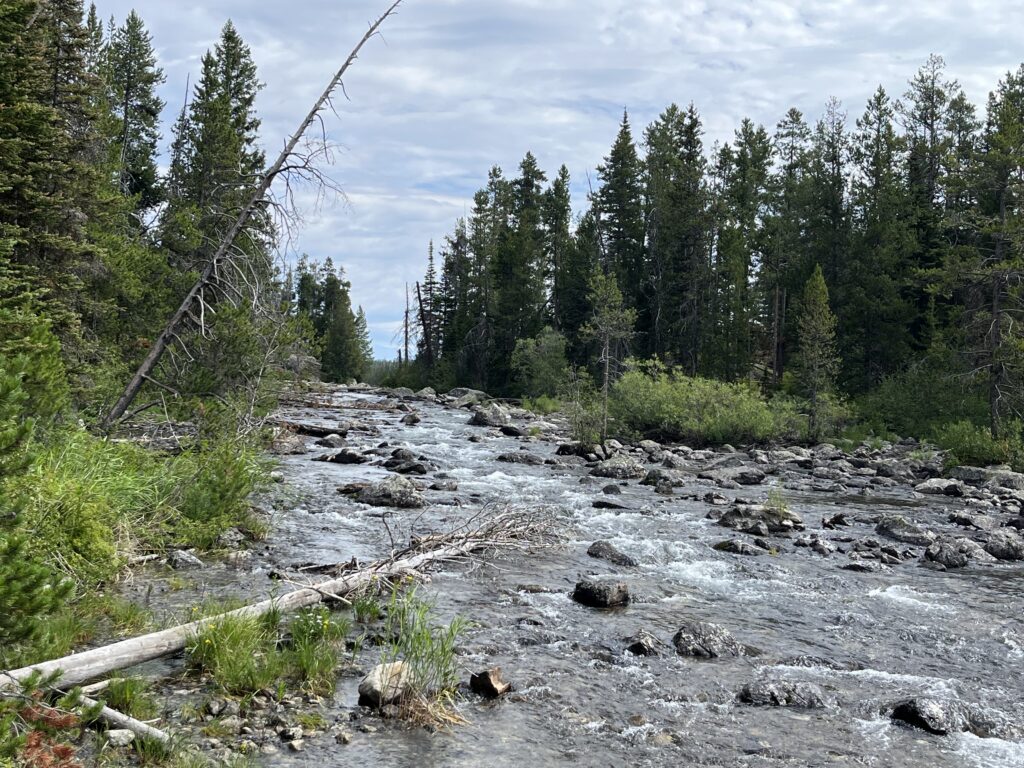 Hiked around String Lake (about 4 miles), then went back to the van and got the boats (we brought a blow up canoe for two and Aly has her new (to her) kayak. Floated around in beautiful String Lake for a while, and took a nice swim in her glacial waters.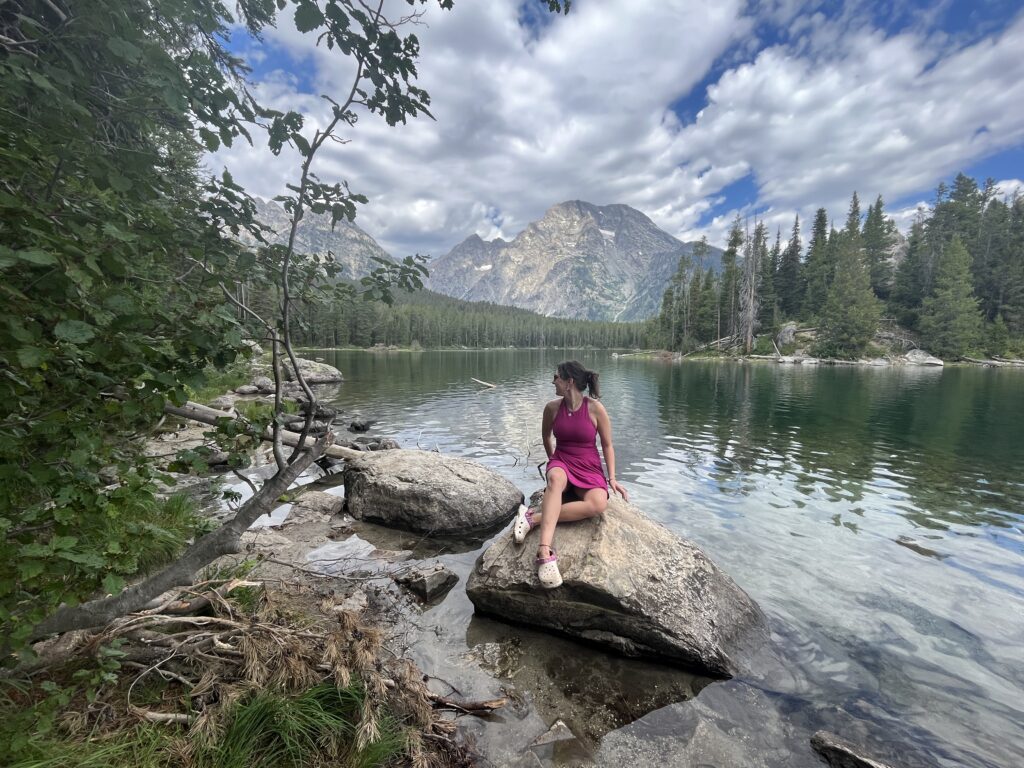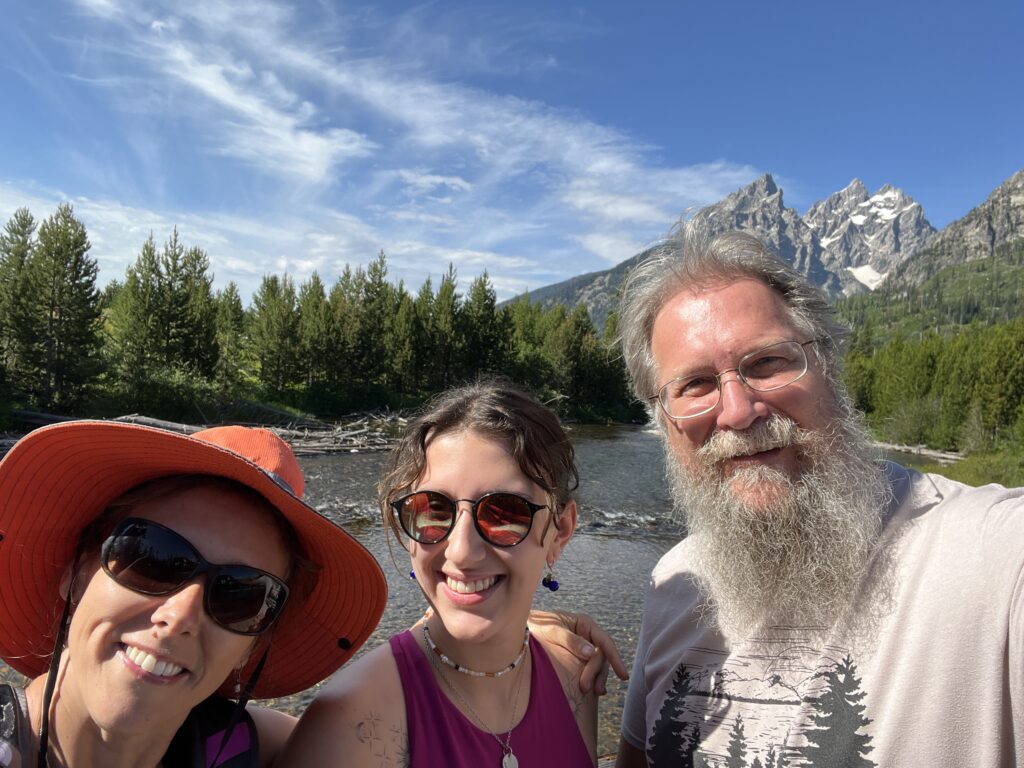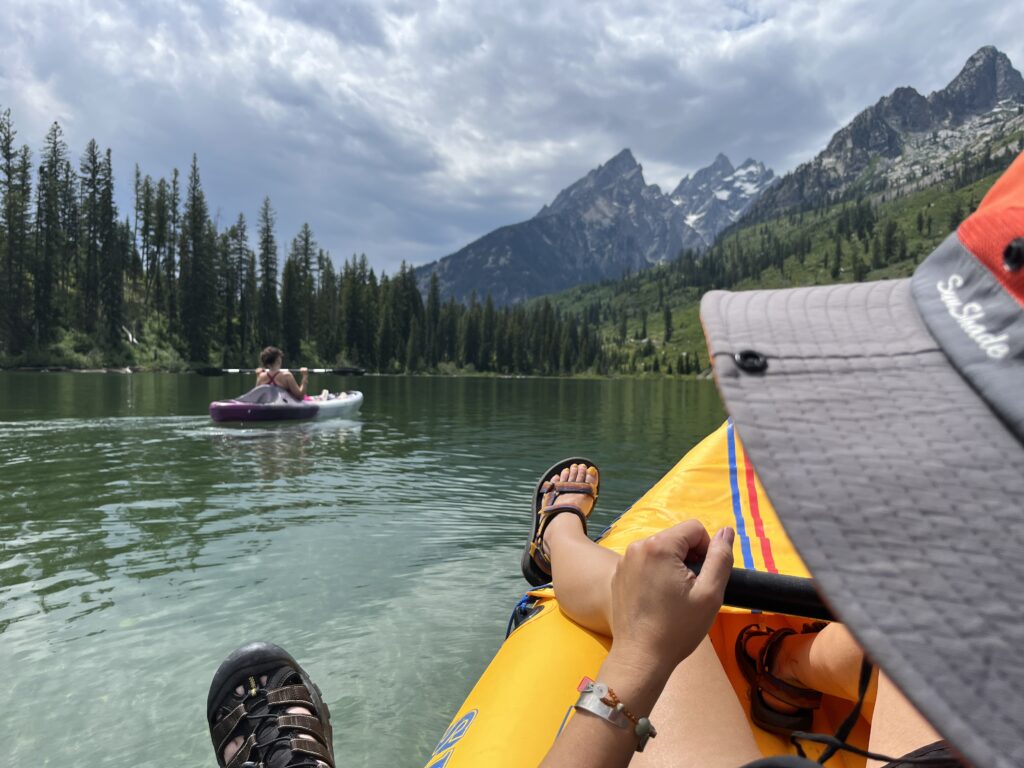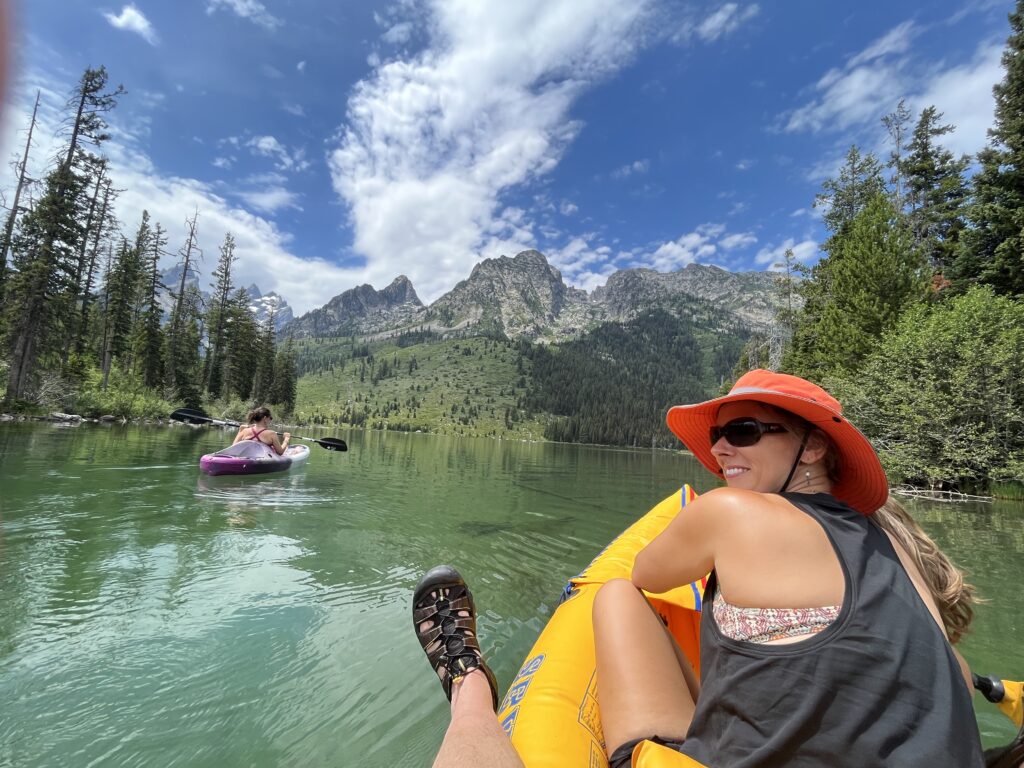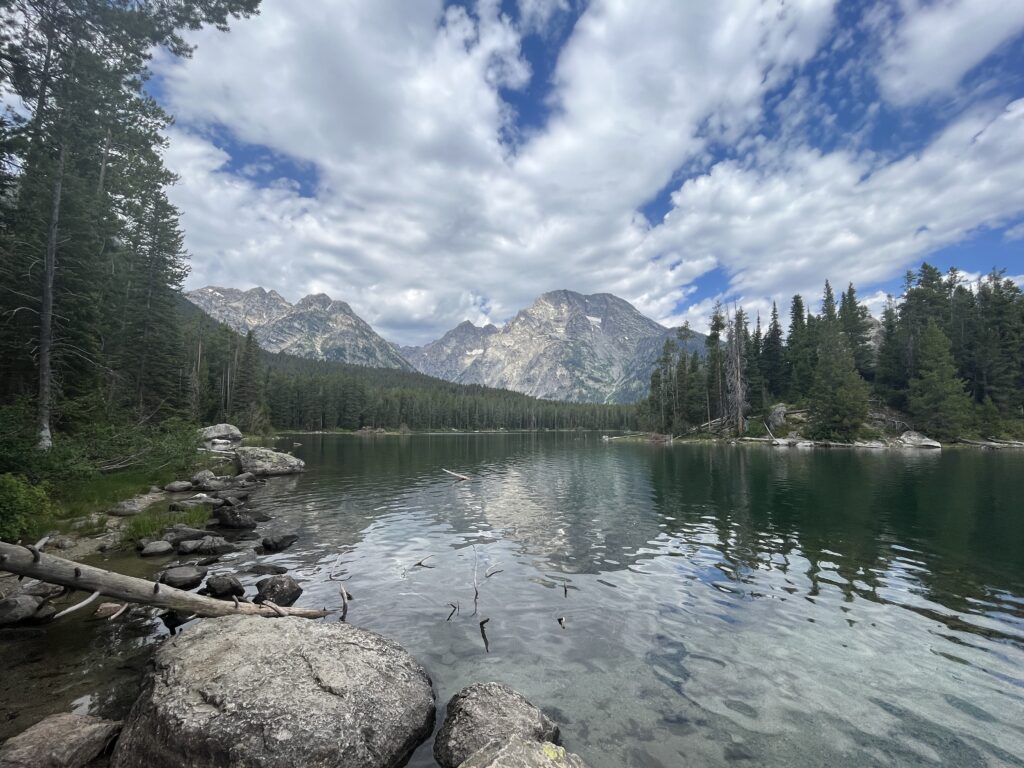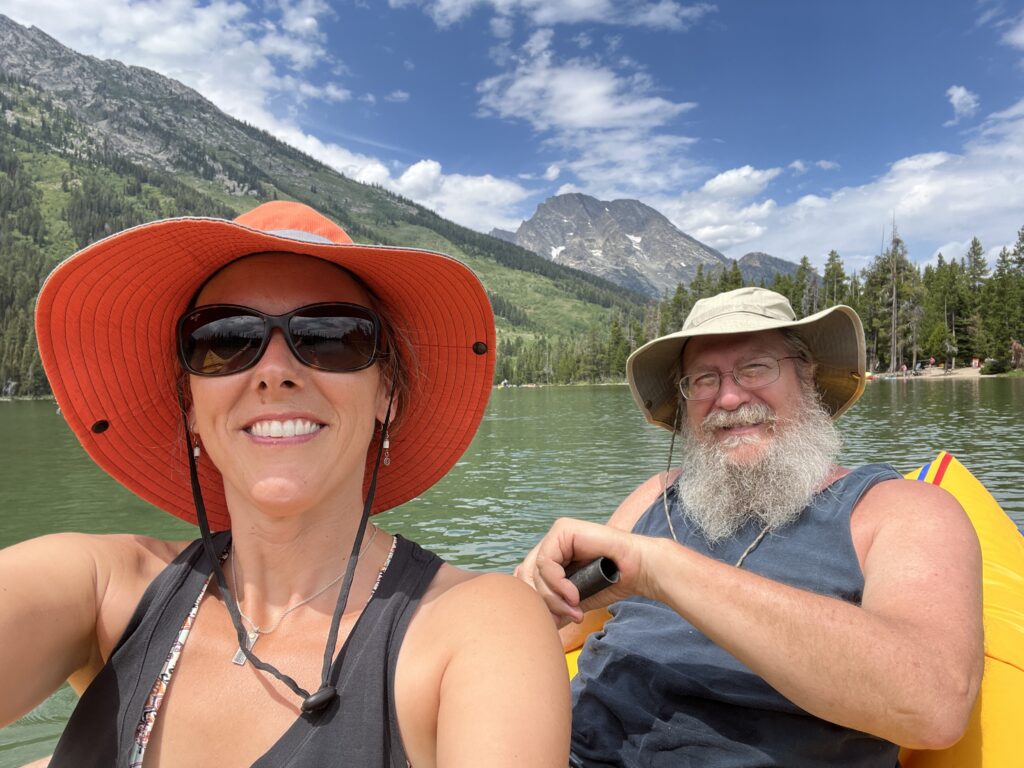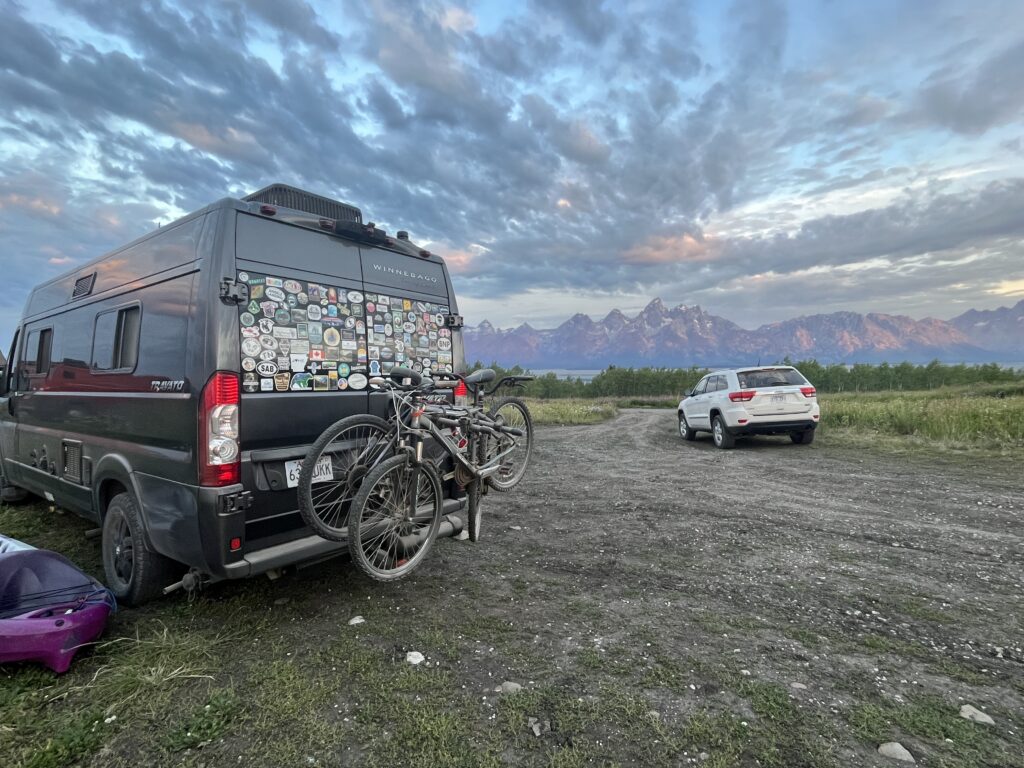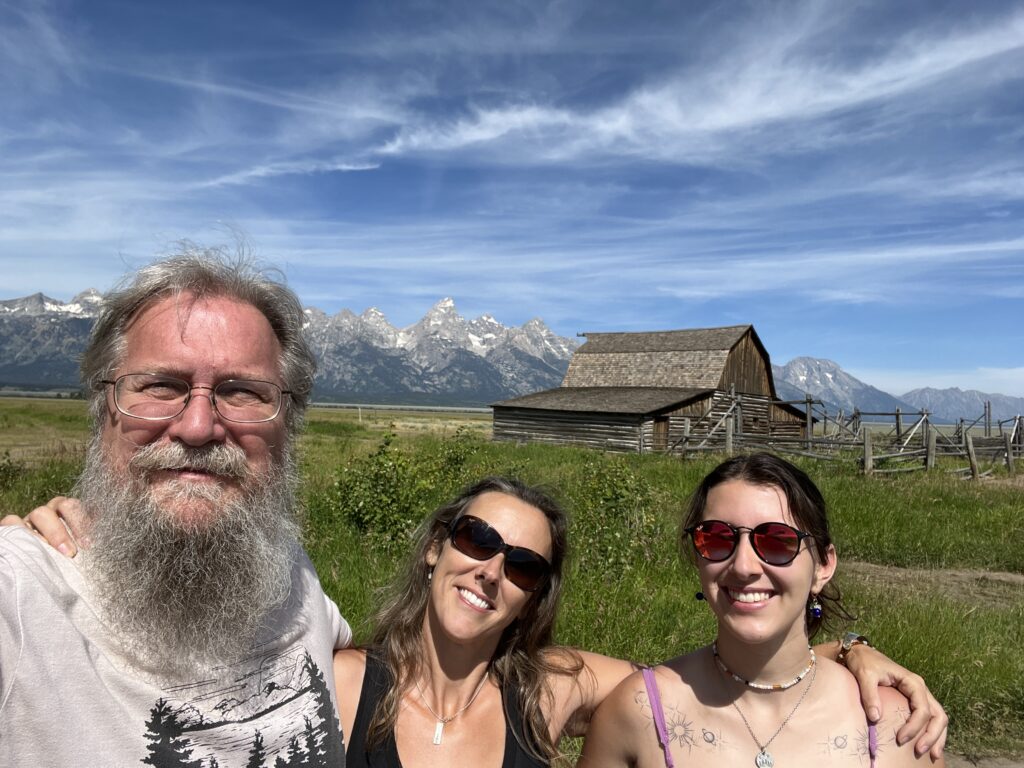 Came back up to our new boondocking spot, Jennifer made Hamburger helper with fresh Maters and fried squash. I got in a little nap, and then we went over to a "Kumbaya" with about a dozen other nomads. It was a fine selection of campers and RV'ers in other Promasters and vans, smallish class C's, trailers, fifth wheels, a pickup truck slide-in camper, a class A, and even some car and tent campers.
Great day.