Made off for the Saint Louis Zoo in the morning. Hadn't given much thought to it being St. Patrick's Day Weekend … but thousands of other people had…
Regardless, we found a spot to park Tony just across the lawn at the Art Museum. I often find myself wondering how we would enjoy sites like this with a rig not able to park in a standard parking spot… It could completely change the flavor of a get away, having to devote a lot of time and energy to something so simple as parking..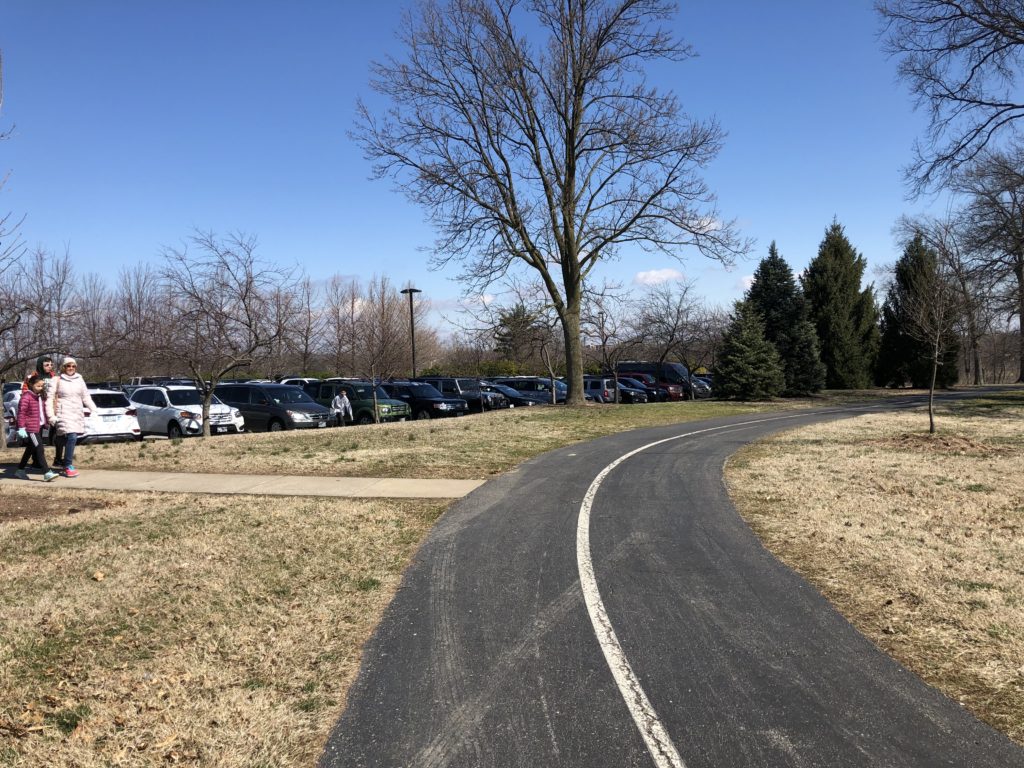 I don't know who named these guys "Rock Hoppers" but they reminded me much more of overweight grumpy old men with long bushy eyebrows. It took this guy 5 or 6 attempts to "hop" up on to this 2 or 3″ tall "Rock".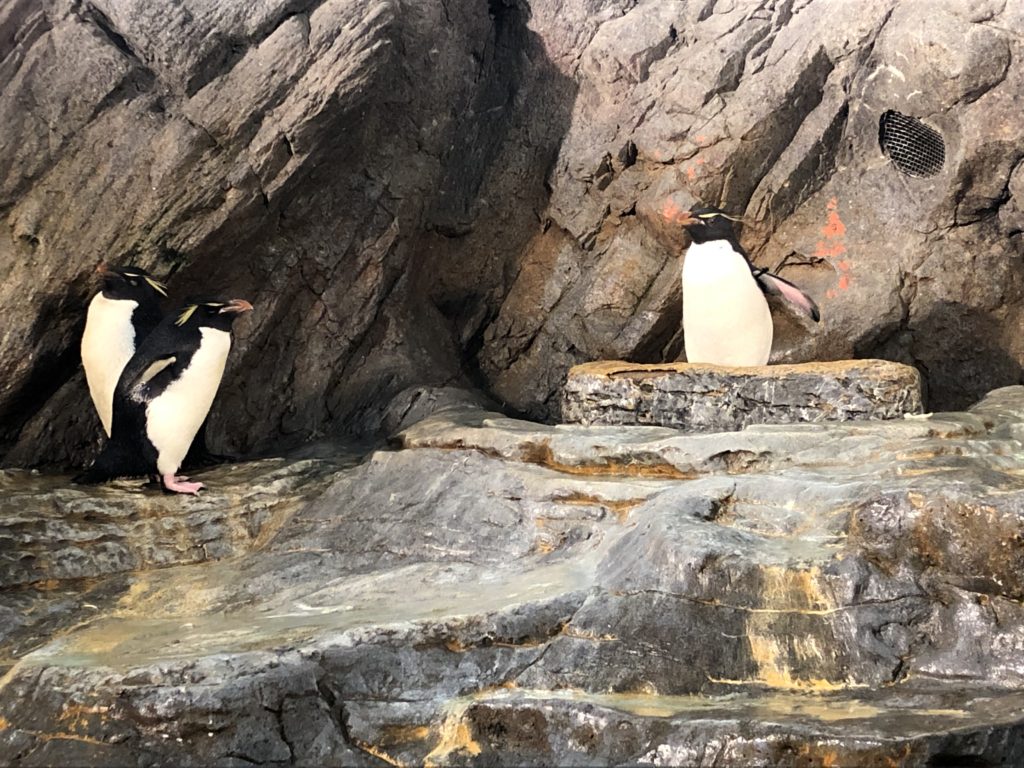 SIZE MATTERS: As this guy walked by me (about 6″ away, but behind an inch of glass), I realized he's about 5′ tall (on all fours) and 12 to 14′ long.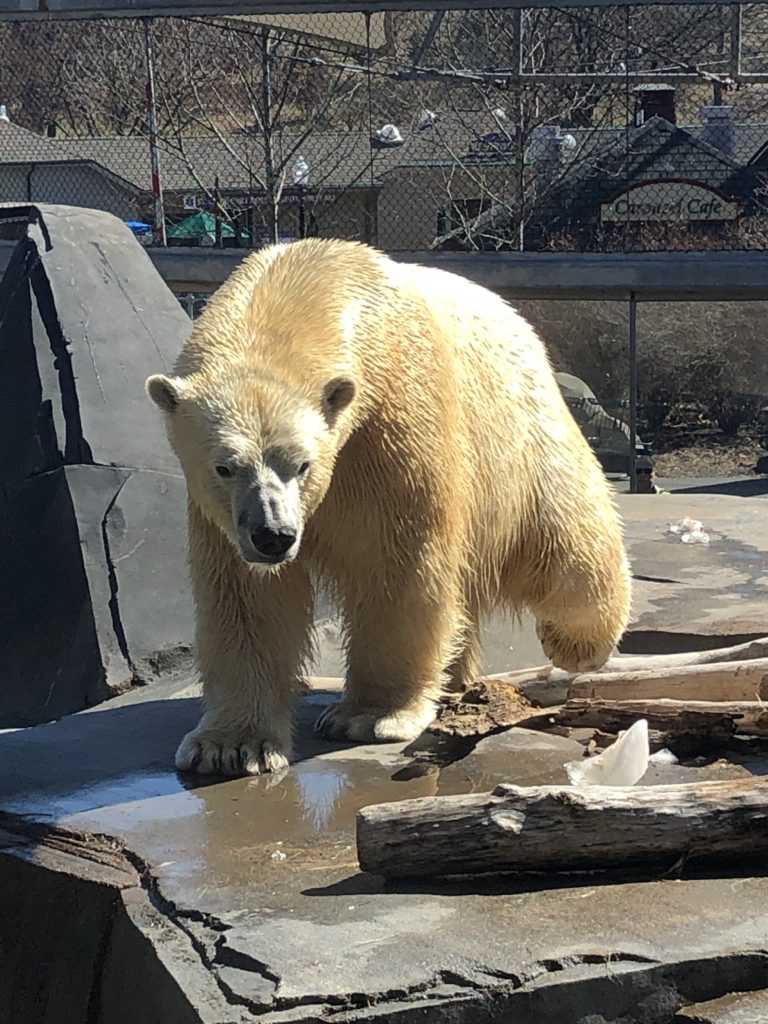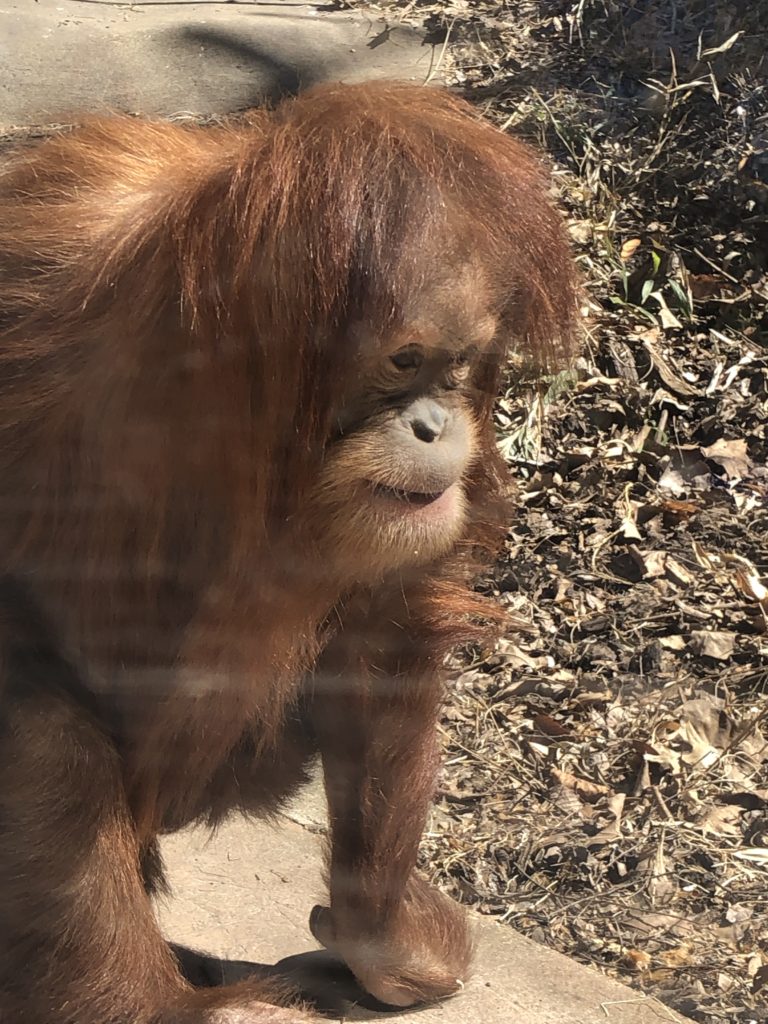 The Saint Louis Zoo consistently rates as one of the best in the country – and it's FREE! We had a beautiful day at the Zoo.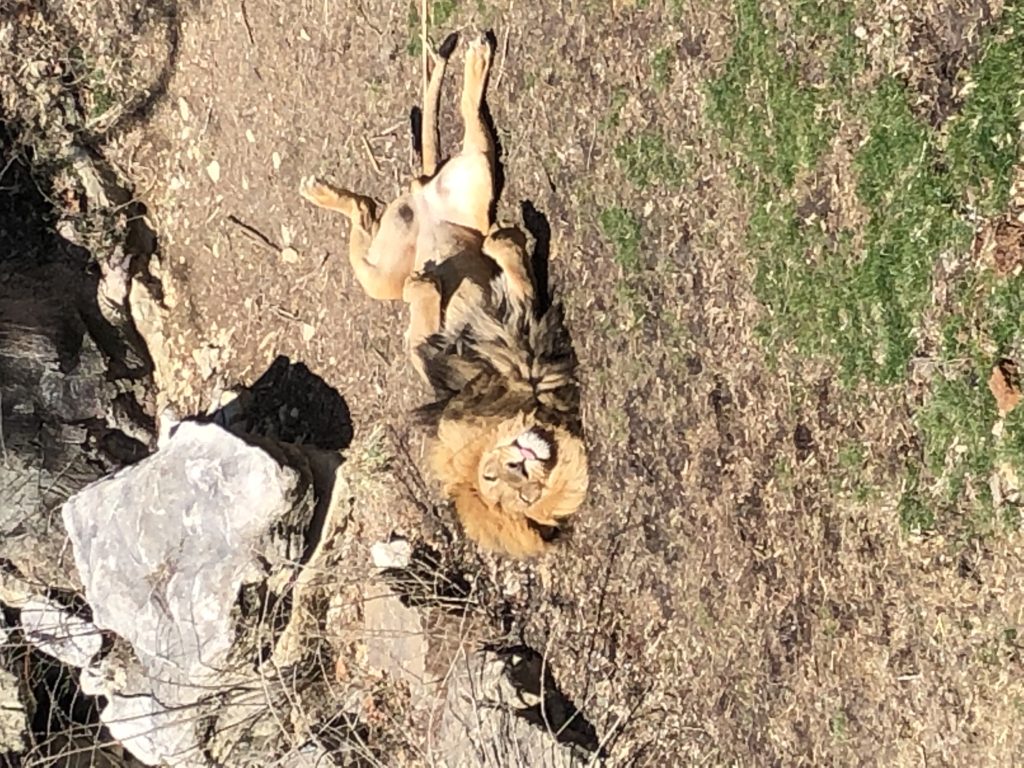 City Museum is a not to miss St. Louis attraction in my book.
Of course, in my book, creativity accounts for a LOT.
The Founder of this place bought an old 10 story deserted Shoe Factory building in town, and just started going crazy inside and outside.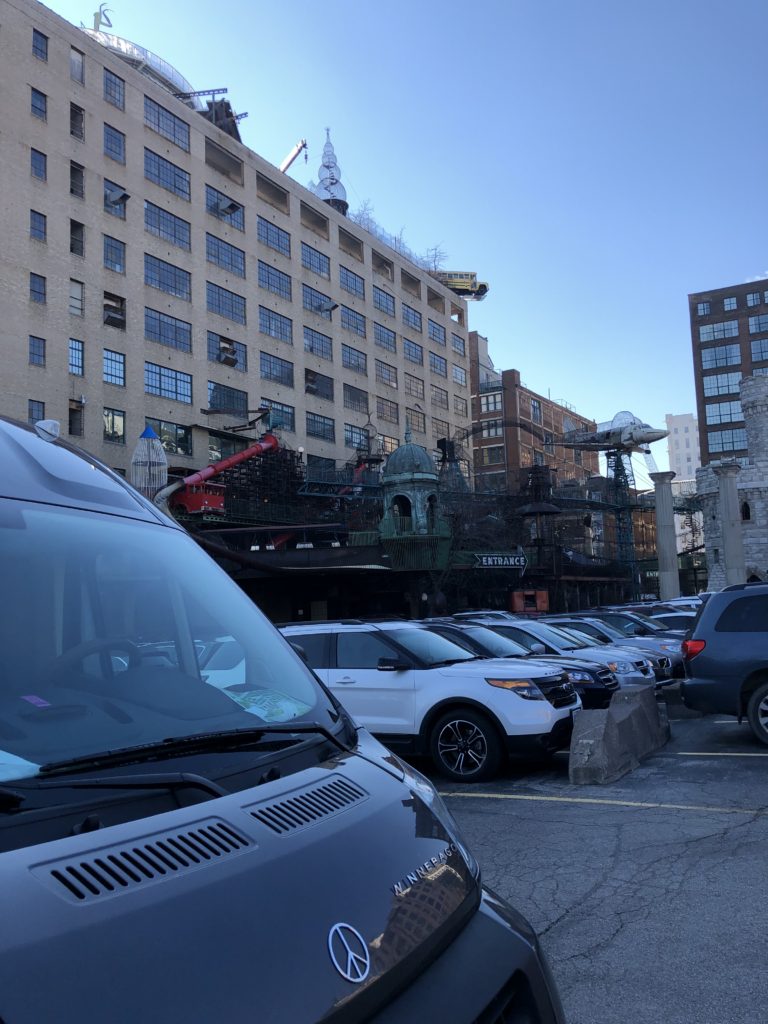 Much of the "attraction" consists of scrap and salvaged steel from commercial buildings, ships, and large unidentifiable industrial machines welded and pieced together in creative ways. Airplane shells, a school bus hanging off the rooftop, hamster style tunnels, copper building accessories, Beams, heavy equipment pieces, funnels, tunnels, culverts, pipes, bars, rods, chains and cables…
To that he added Driftwood, hollow trees, and 'Vintage Wood" of all shapes, colors, and ages..
It's interspersed with mosaic work of ceramic, glass, steel, dish and cookware, slate, stone, marble and granite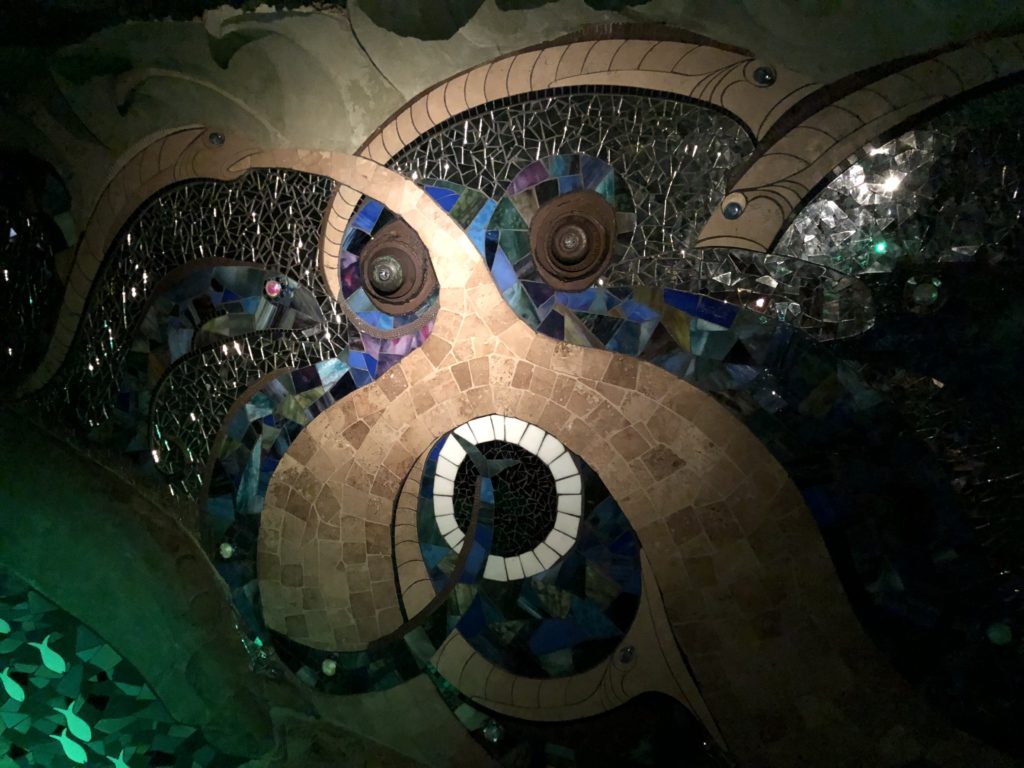 Much of it is bound together in "Caves" of fiber reinforced concrete in all sorts of organic shapes and sizes – many holes, tunnels and slides only large enough for 8 and 10 year old bodies, which have to contort to some of the strangest positions to maneuver.
One portion of the building is uninterrupted by floors for all 10 storys, and there are both 5 and 10 story steel spiral slides to ride all the way down while a self playing Pipe Organ blares out some pretty cool symphony music.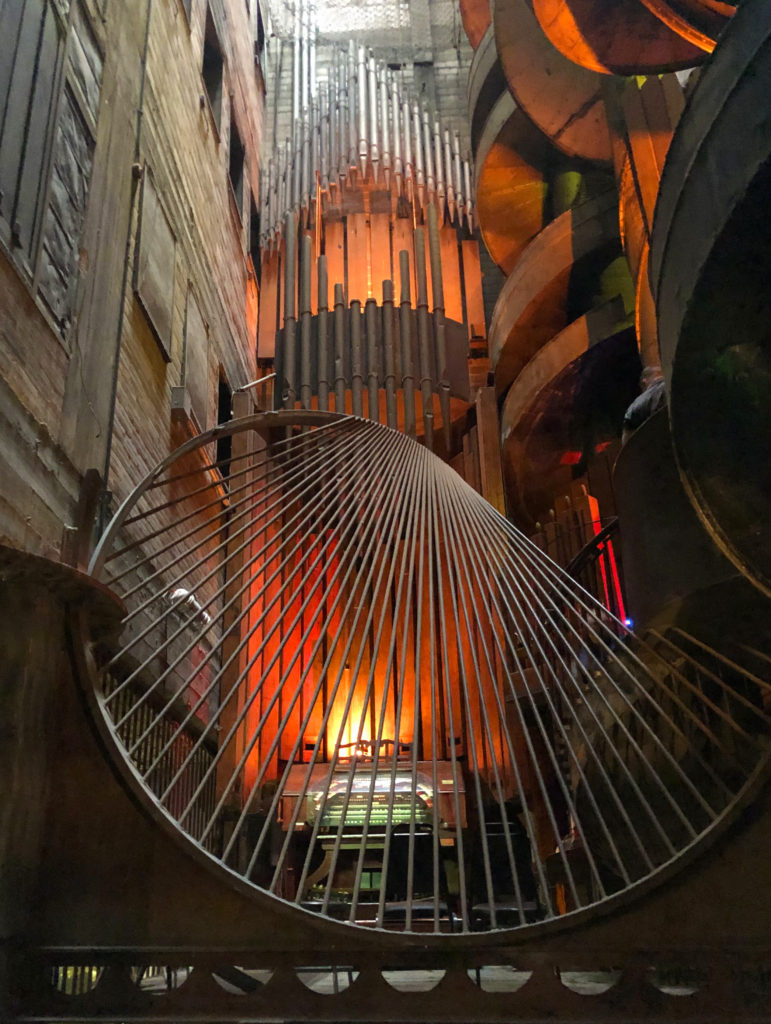 Scattered through out a few floors are architectural and art displays; some from the St. Louis museum of modern art.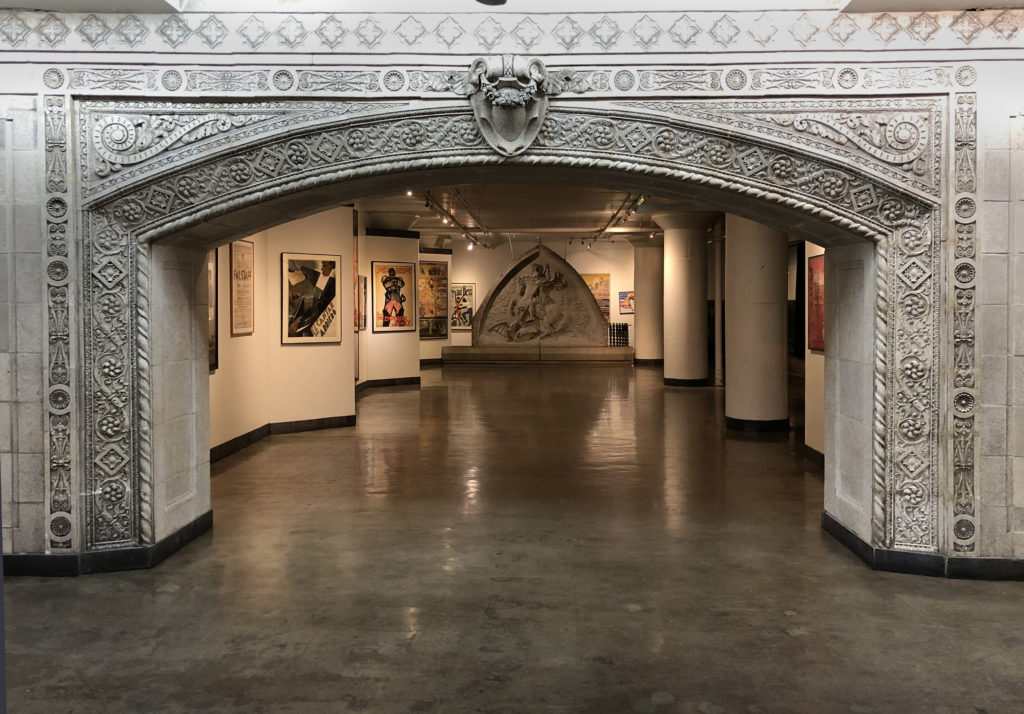 Vault Doors, a mirror maze, walls made of muffin tins, glass bottles, and stainless steel buffet containers..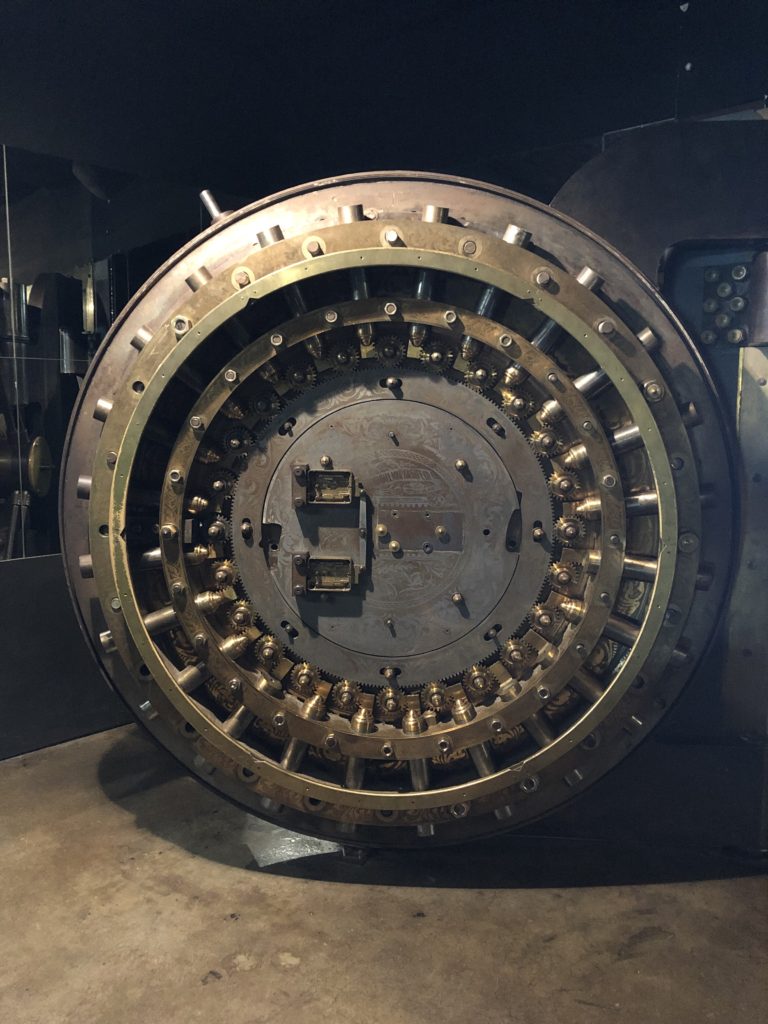 The roof was closed this time of year, but we've been up there before, where there is a school bus, several large slides, more tunnels, another bar, a big funnel, and a Ferris wheel, that brings you even higher, for awesome views of the city and the St. Louis Arch.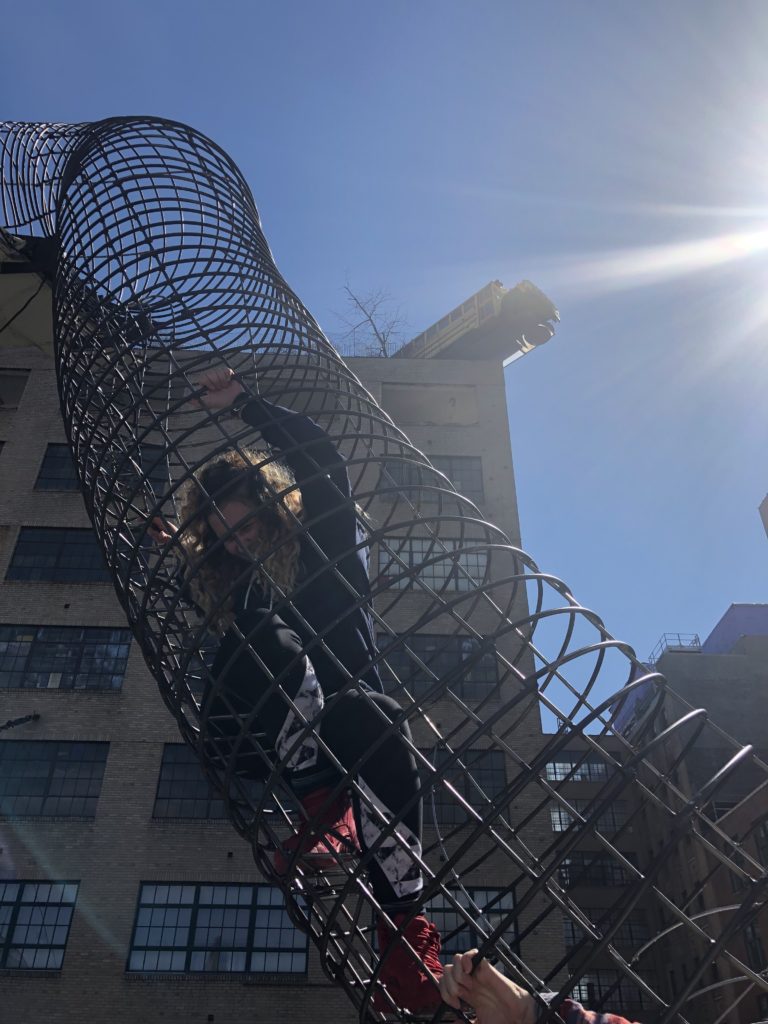 There is a section with Taxidermy, and old bug and butterfly specimens; Dragons, birds, fish and lizards are everywhere.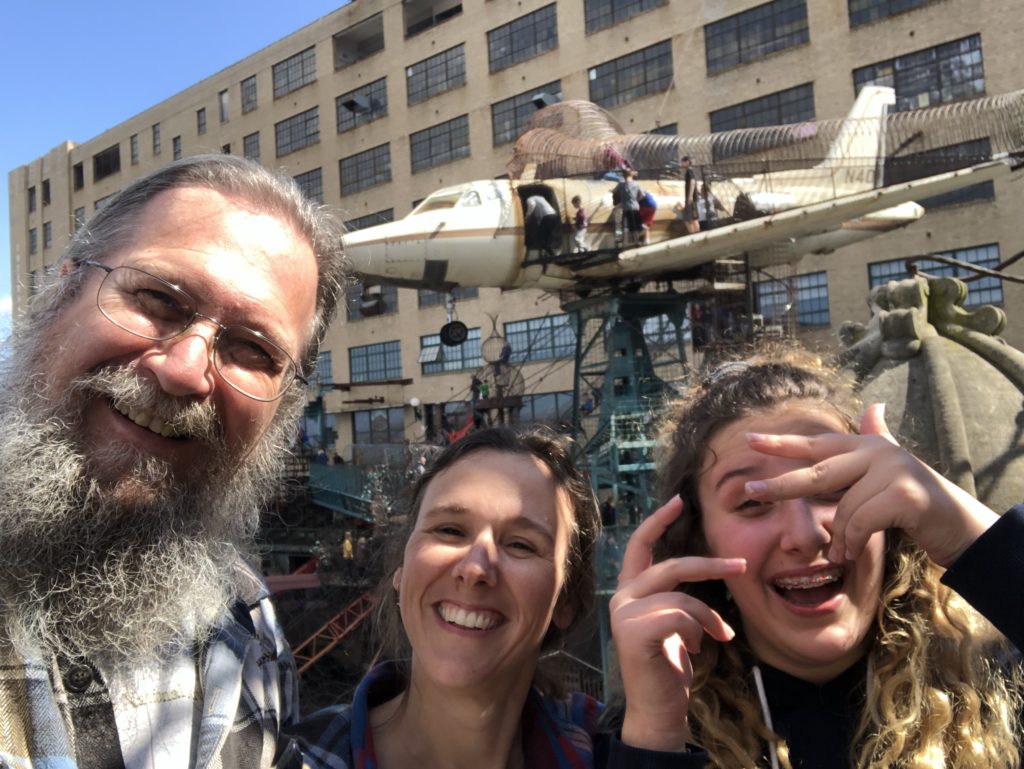 Pieces and molding and gargoyles from many buildings in Chicago and St. Louis are sprinkled around, and slowly being incorporated into this mass of steel and concrete.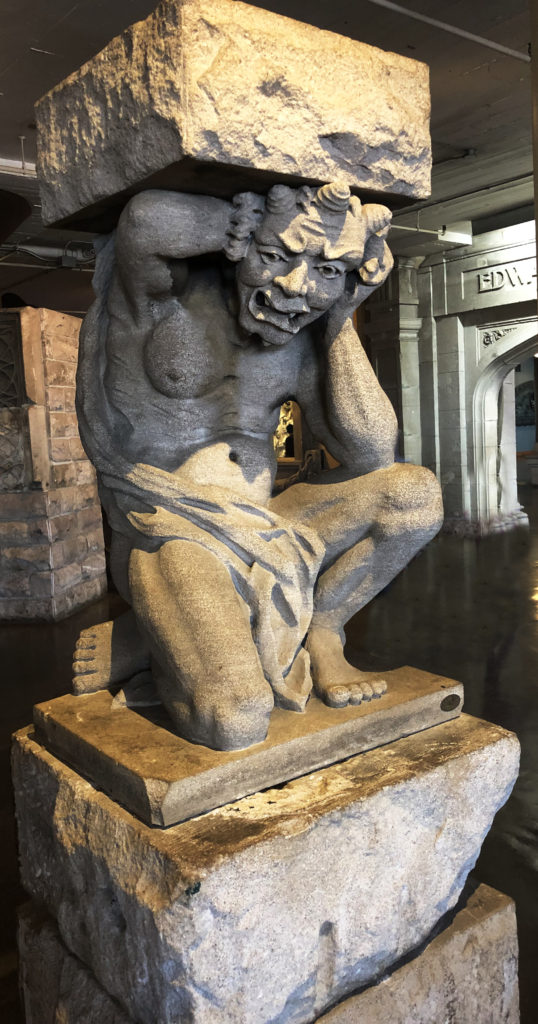 Inside there is an old fashioned shoelace shop, where an old bearded man makes shoelaces from scratch on clackety rickety old antique machines.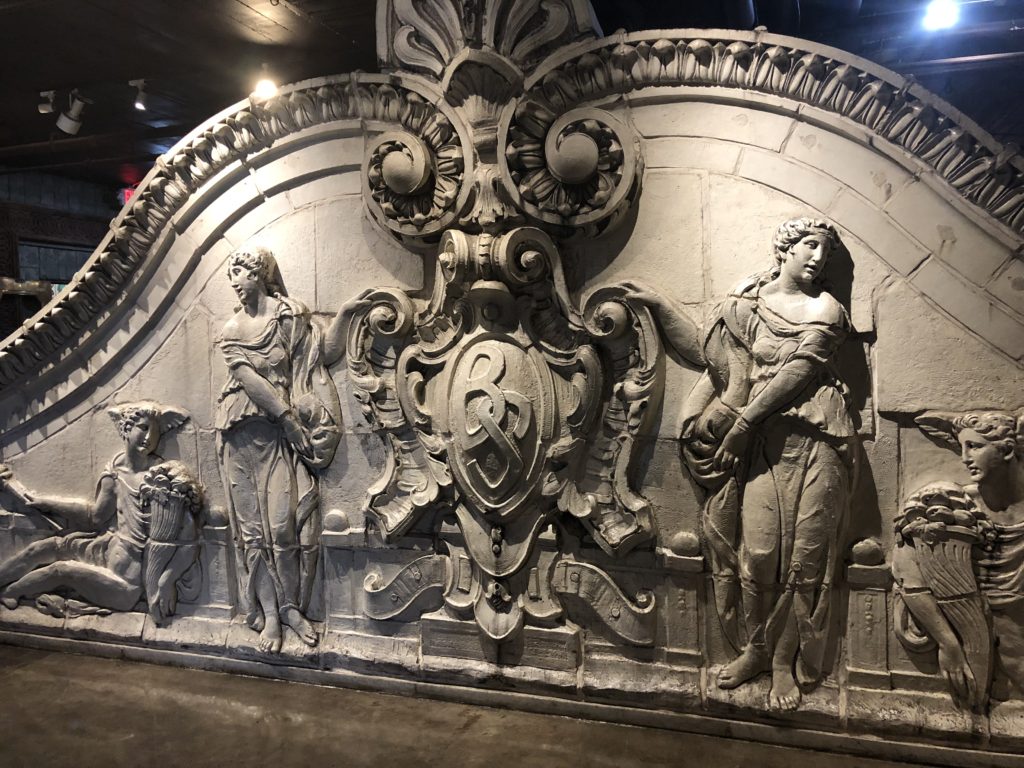 They have added a circus, an indoor train kids can ride, several bars for the parents, some decent food, and an aquarium since I first went. It is always a work in progress …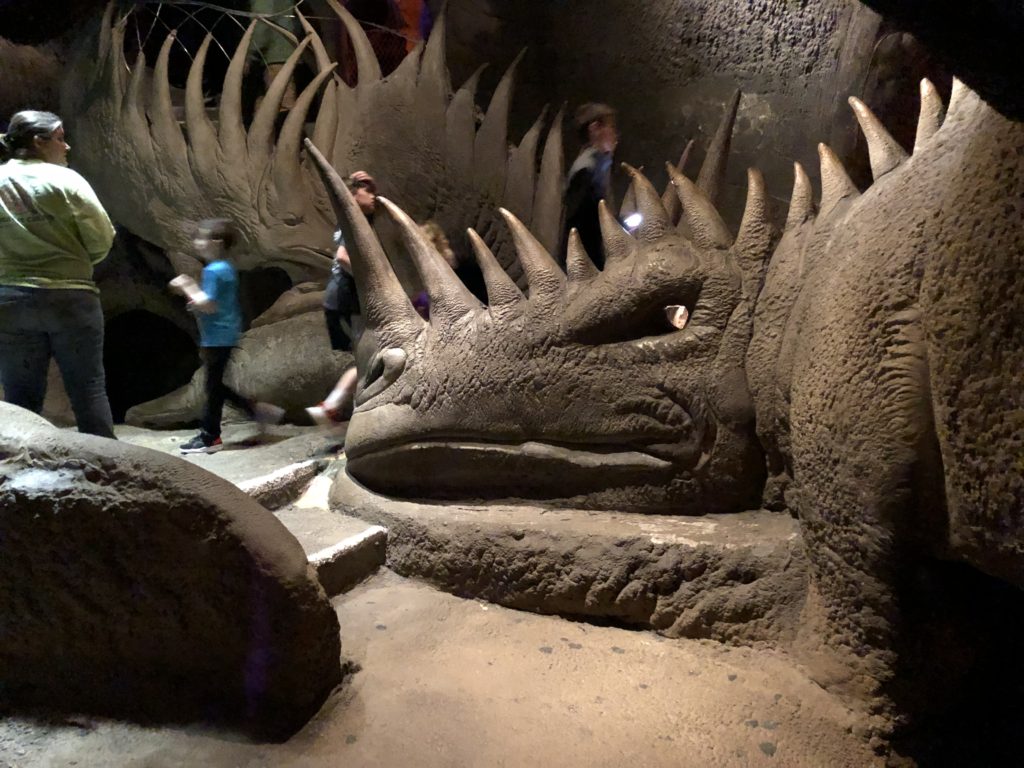 I believe 6 floors, the roof, and the subterranean caves are are open at the moment – but I have been here several times, and every day more work is being done. The shark tank was near completion when we were there this weekend….
I'm already anxious for another trip next year…