So, when shopping for a Van to travel with, I liked the RAM Promaster Van and stumbled on the Travato; an RV built by Winnebago into a RAM Van. In researching the Travato, I found the Travato Owners and Wannabes facebook site. I had very little presence on Facebook until then, since it seemed to be about Birthdays and Baby pictures, but I was sucked in quickly to the discussions about the Travato, and eventually ended up buying one.
I was on the site so often, I was asked to be a "moderator".. I was told this entailed doing "basically the same thing you do now"; check in, and comment, (and in my view) try to keep discussions happy and positive.
So, last year Jennifer and I hosted an "event" called "Springtime in the Ozarks" where we invited other Travato Owners to come join us in the Ozarks and camp down at Richland Creek (which is a Primitive campground in a Wilderness area surrounded by creeks and waterfalls and great Hikes). Our intent was to take owners out of their comfort zones of plugging in to AC power and staying at campgrounds, and show them how we camp. As it turned out, we had record rains, and the creeks were flooding and we were forced to vacate the campground, so we headed to higher ground at the Old Nelms Gallery on the Hill, which had a wrap around porch where we could all visit and still stay dry.
It turned out to be a great time, and Don graciously offered up the use of the Gallery again, so we invited everyone back, and got twice the turn out.
The first one to trickle in was Marilyn Walter..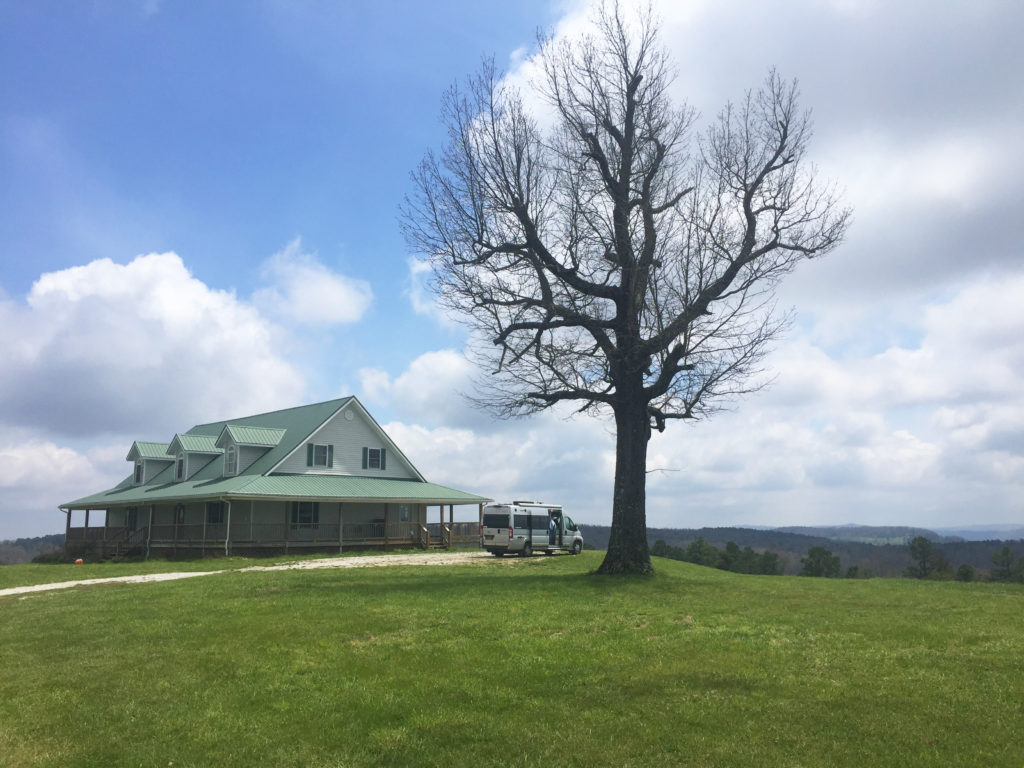 Then Marlon Knox sent me a picture that he arrived downtown.
As Thursday continued the early birds started showing up.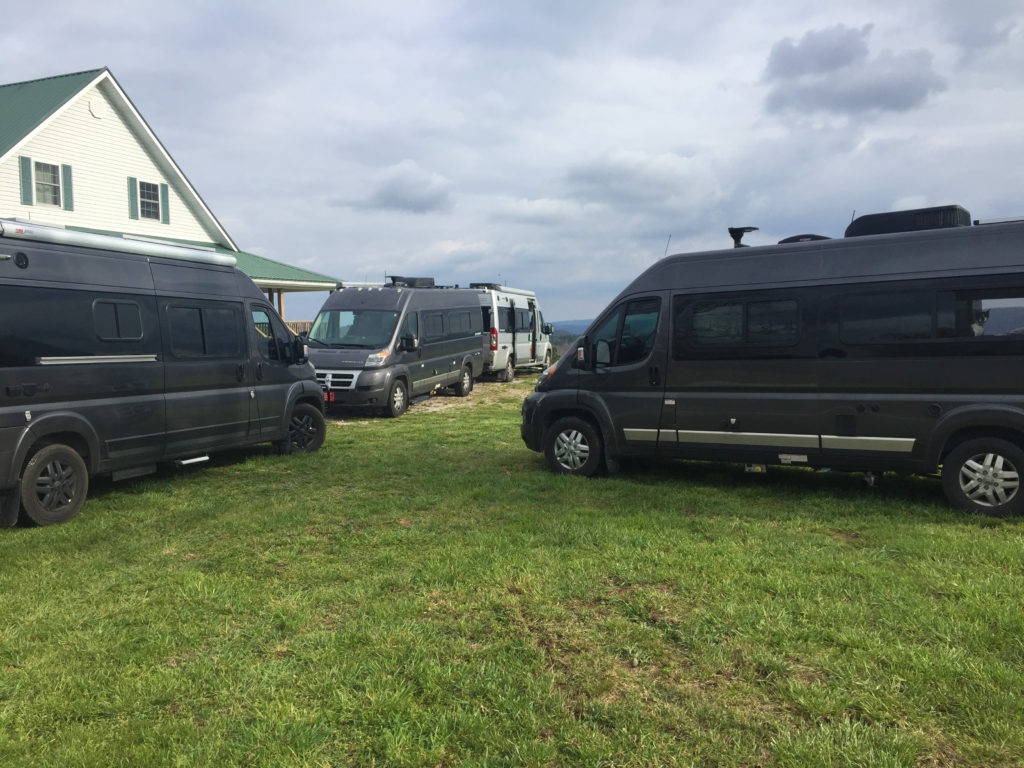 And by Friday morning we were getting a collection.
We invited our own BBQ truck! Candy Weaver competes in BBQ tournaments with her bright red Travato and custom made cooker.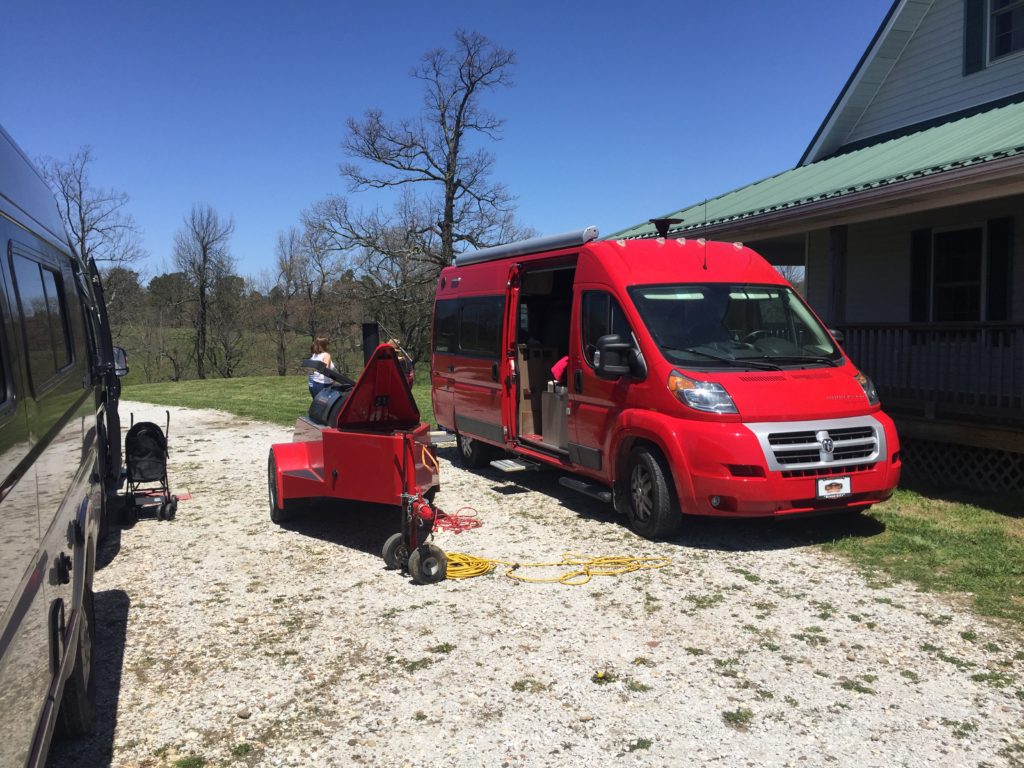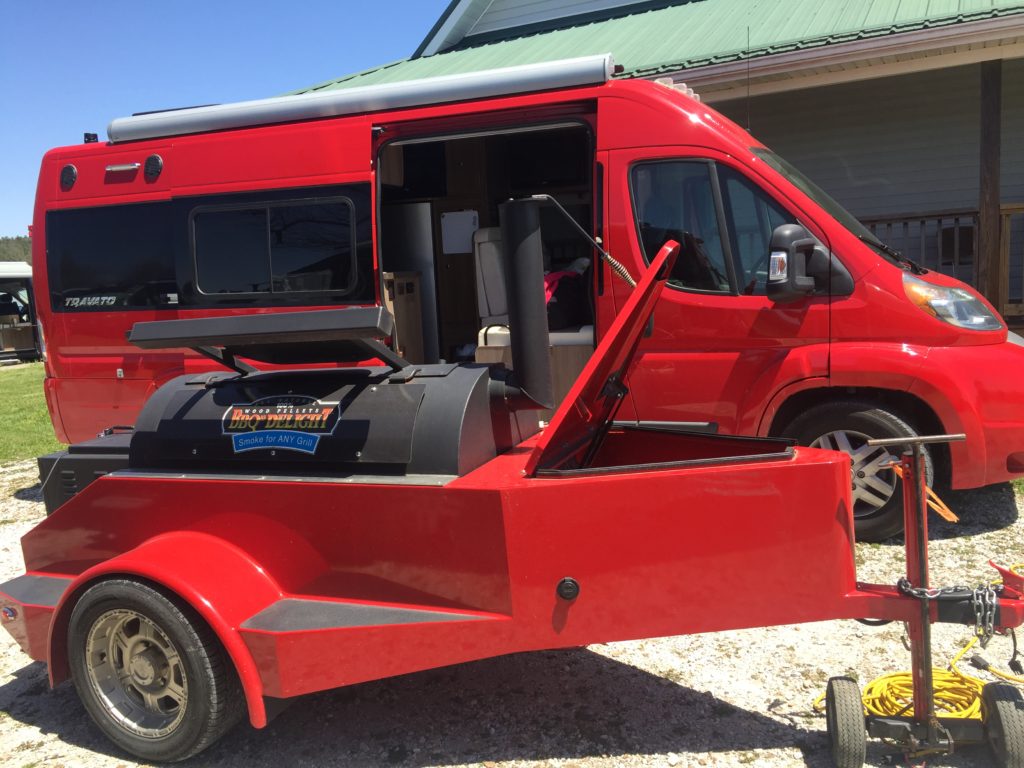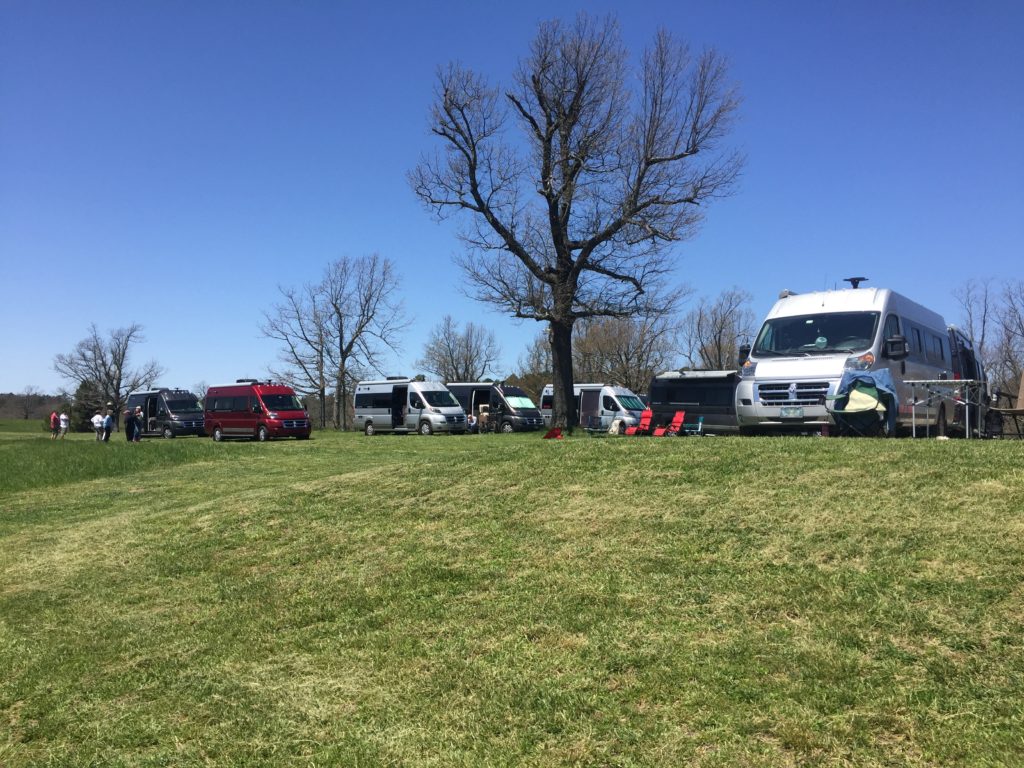 Friday afternoon we took a bunch on a hike down below the House. We started out with 15 brave souls, but lost participants as we continued :).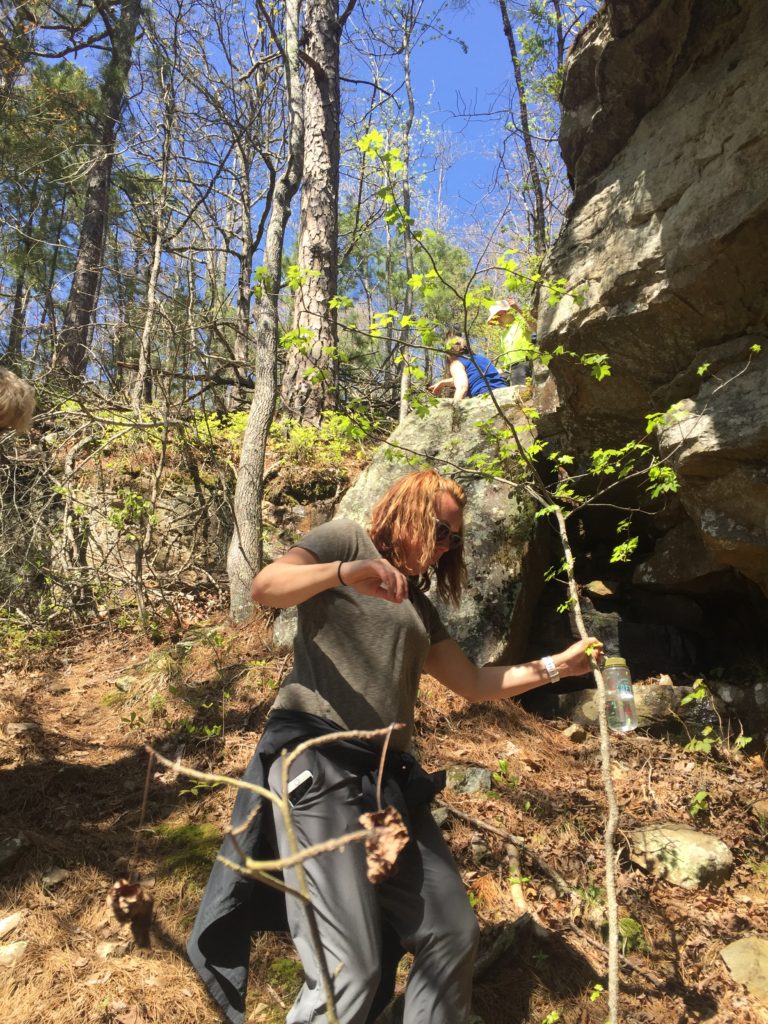 And as last year, we made some great new friends.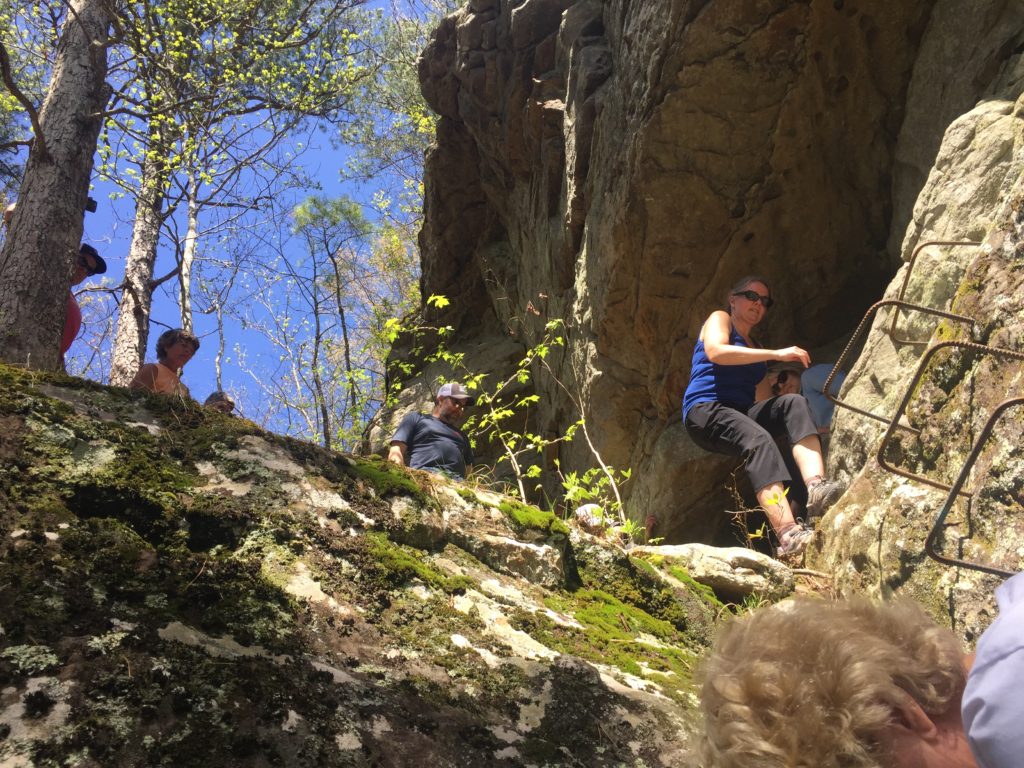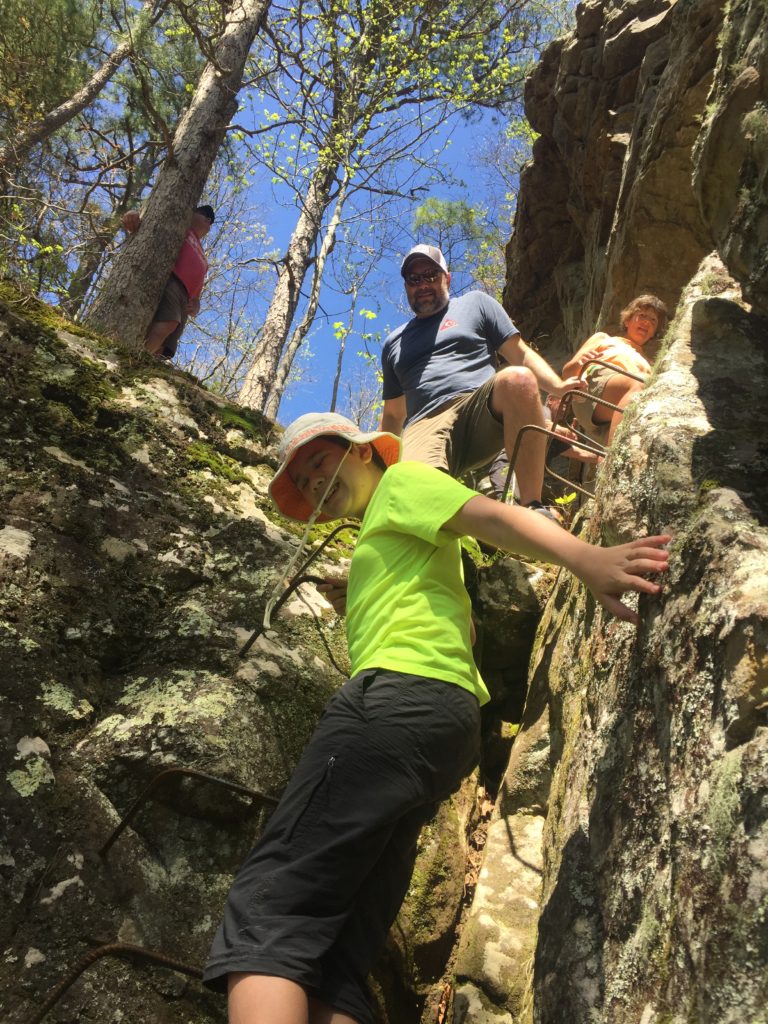 And some great friends returned.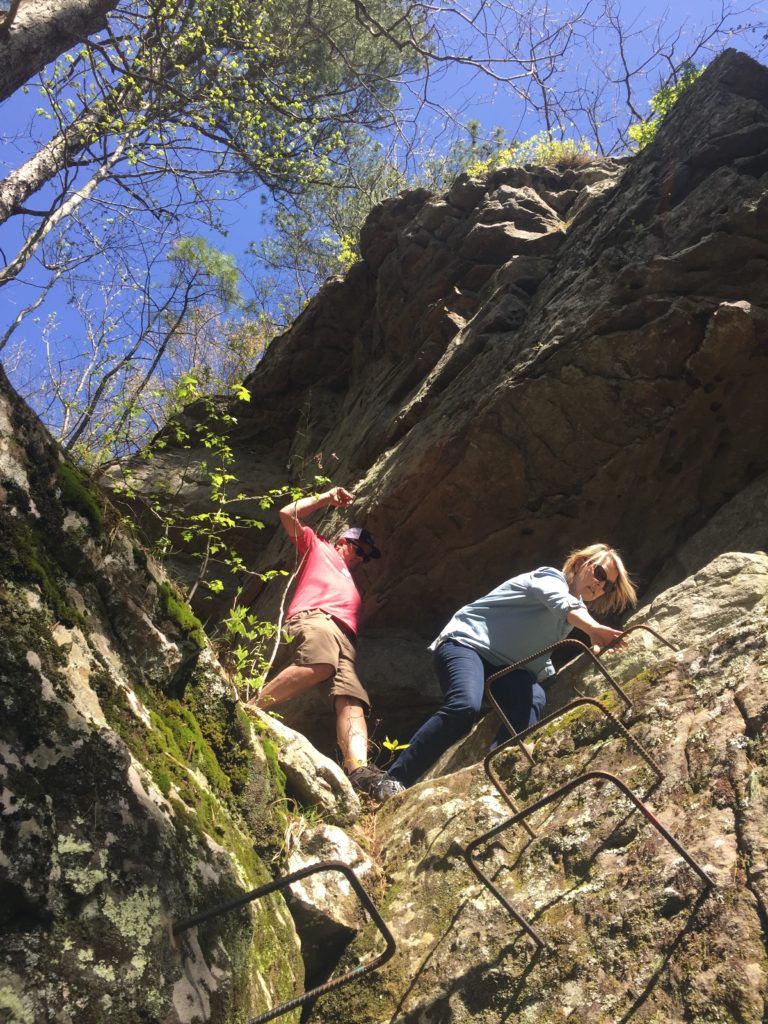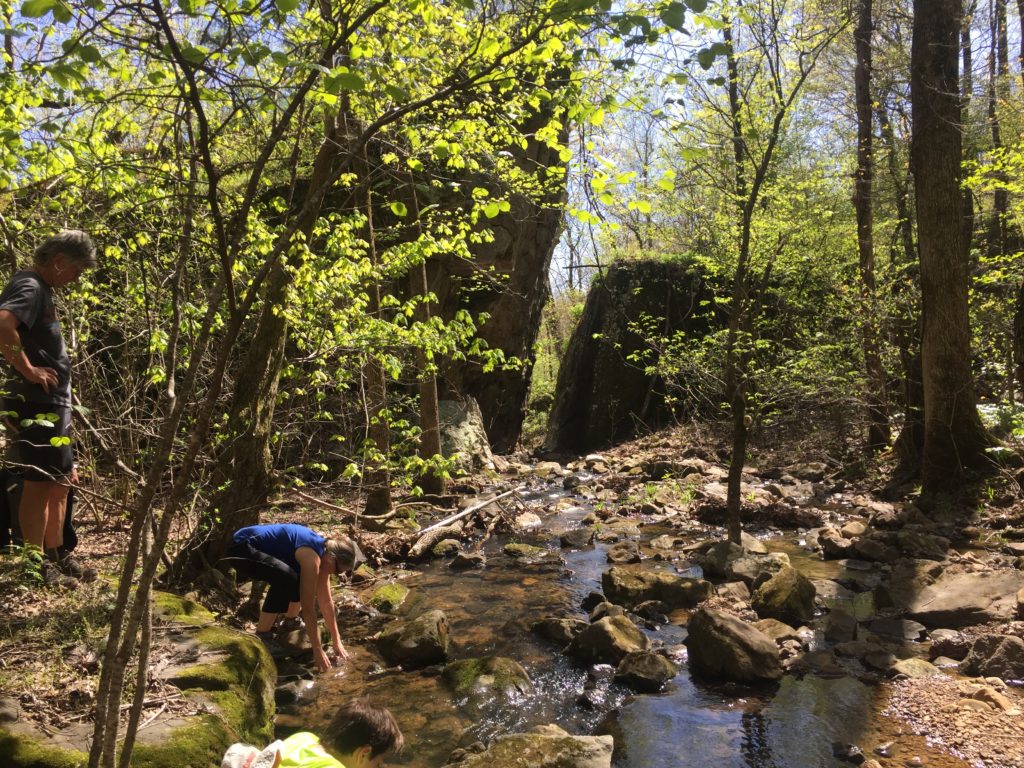 It takes some work to see the "best stuff" in the Ozarks.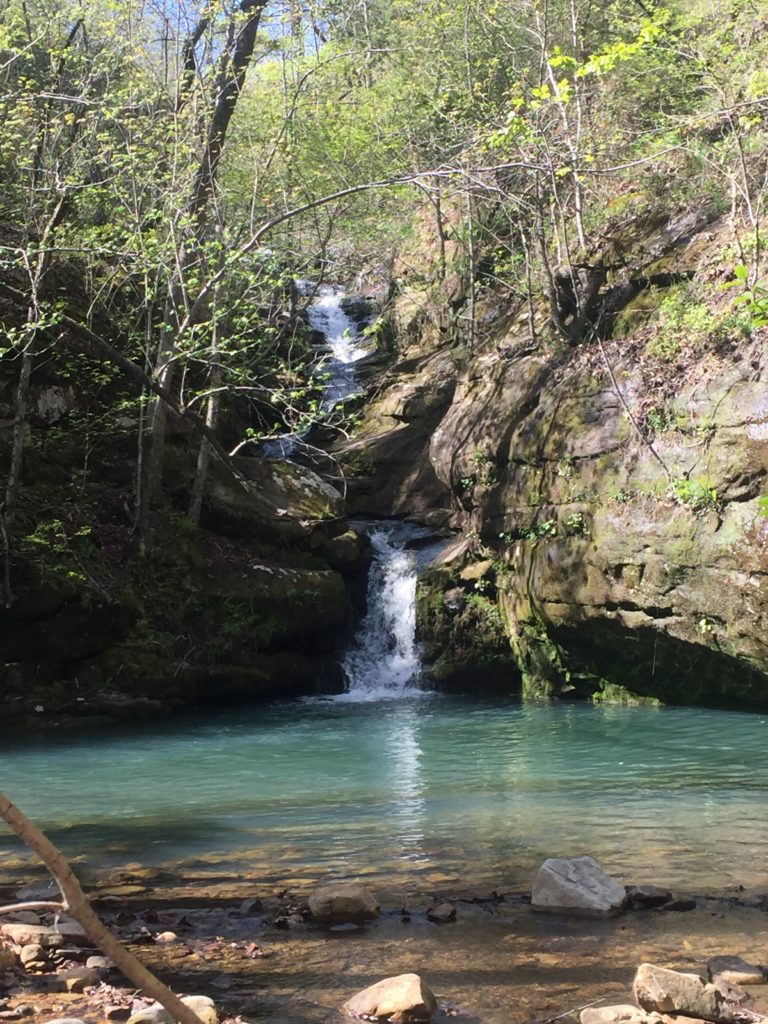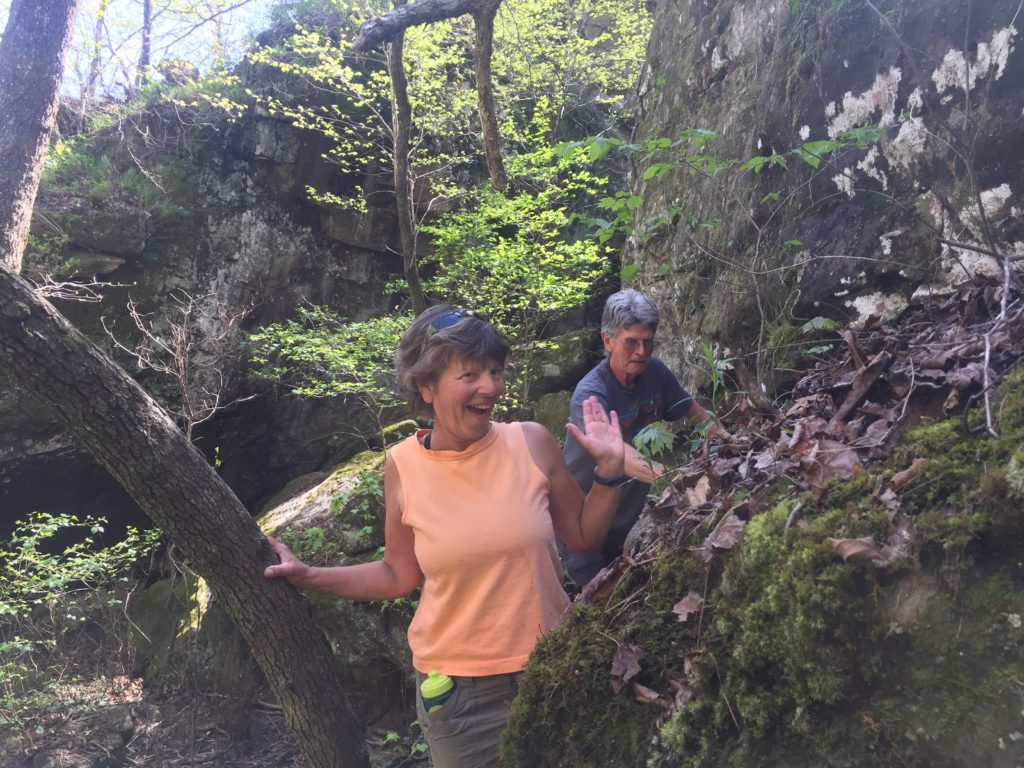 I think a few may have questioned my judgement of the "trail" I chose at times..  🙂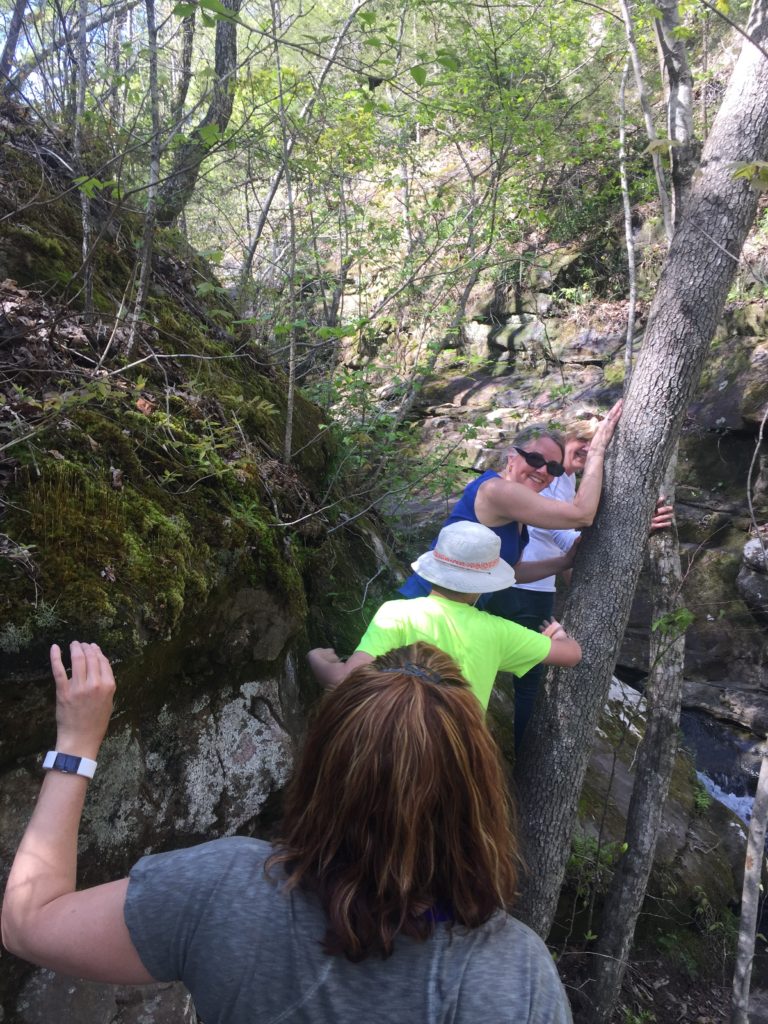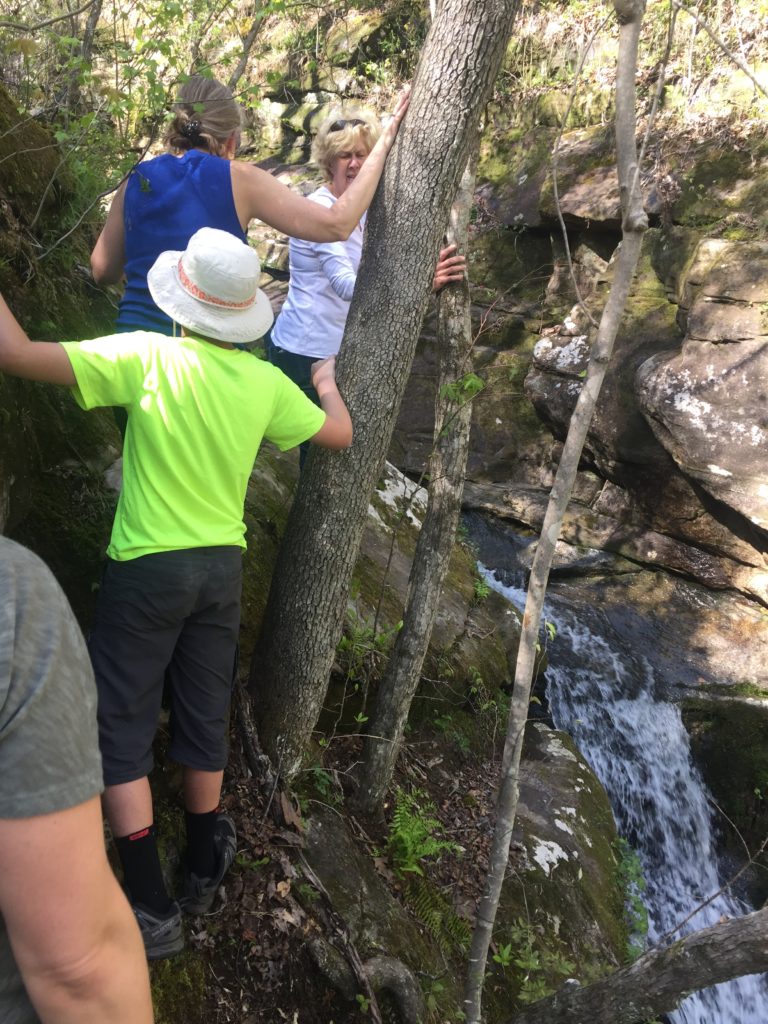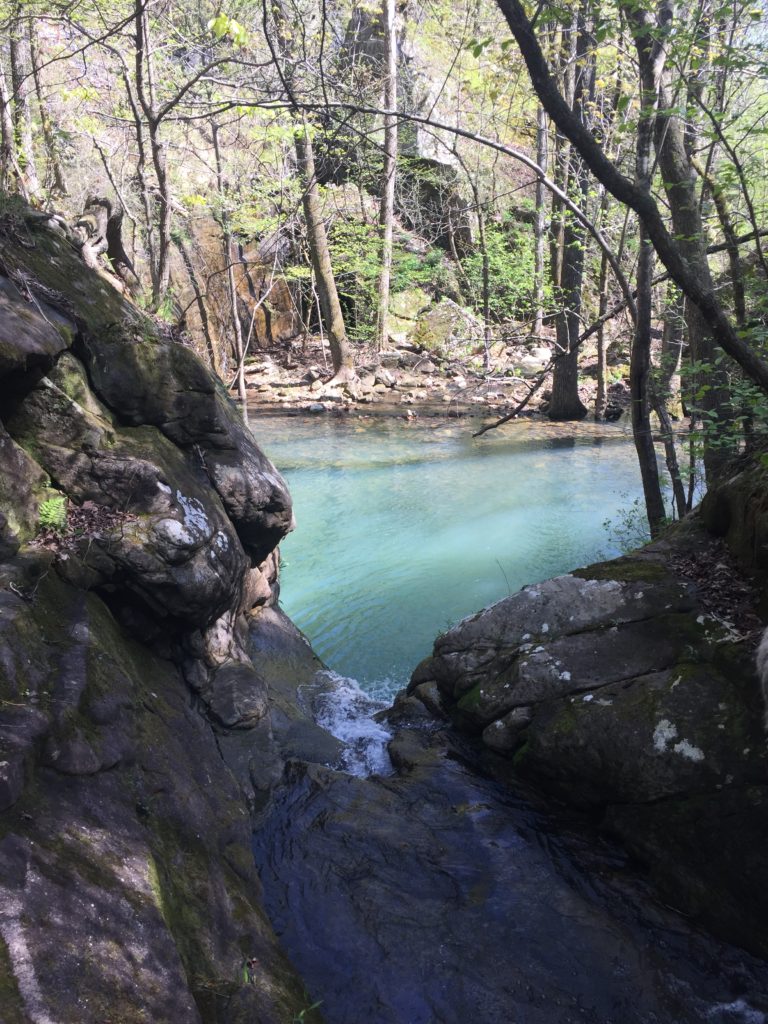 But after a couple small mishaps, we all lived to tell the tale.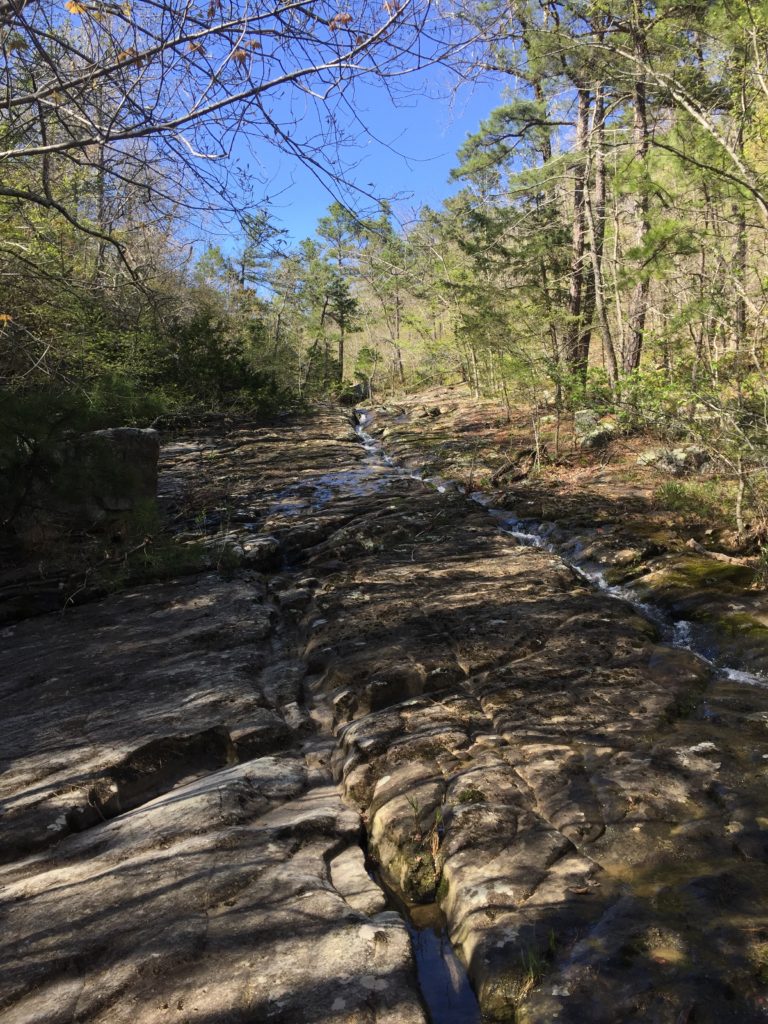 Friday night, we caravan'd over to our favorite eatin' place..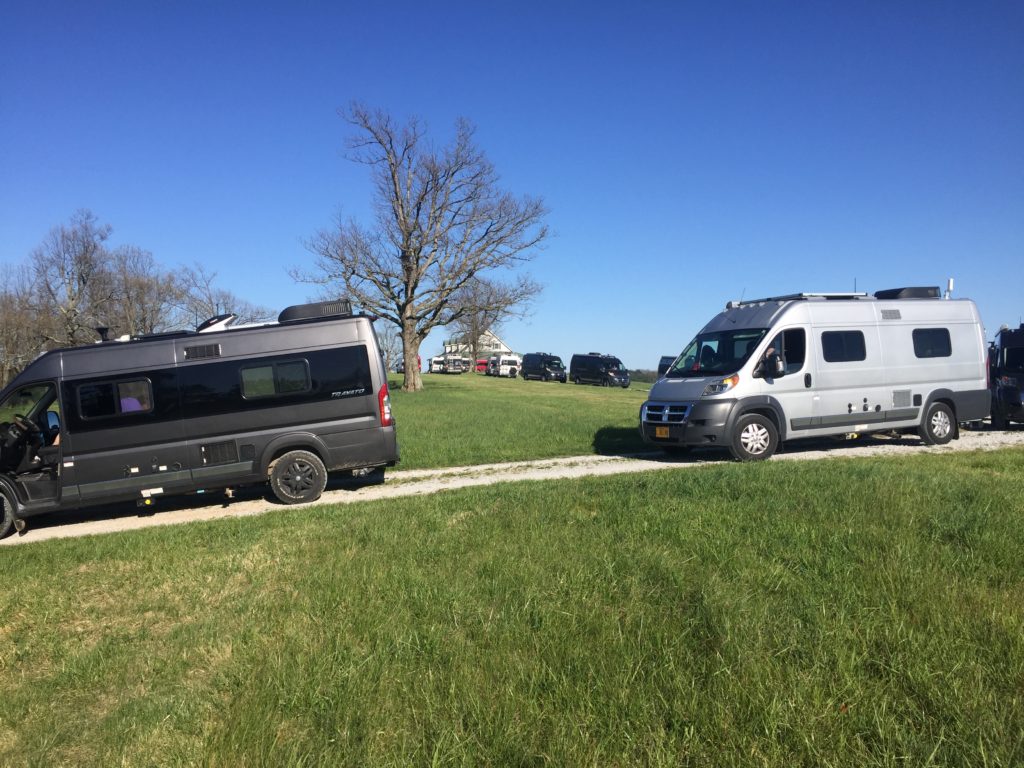 Low Gap Cafe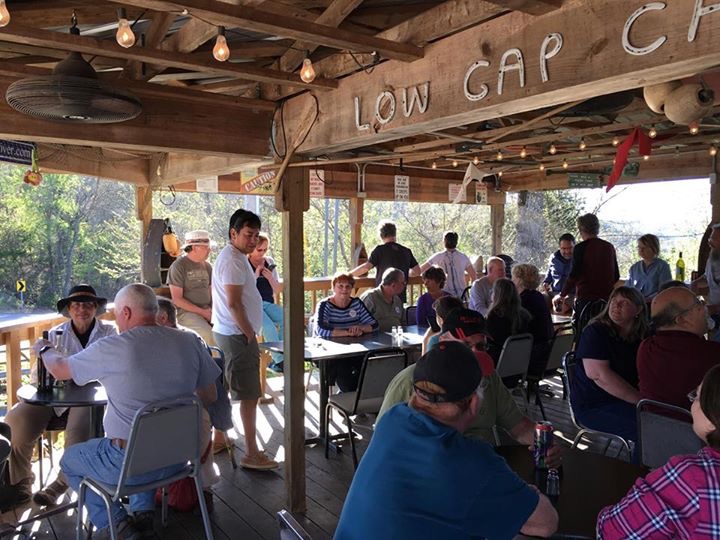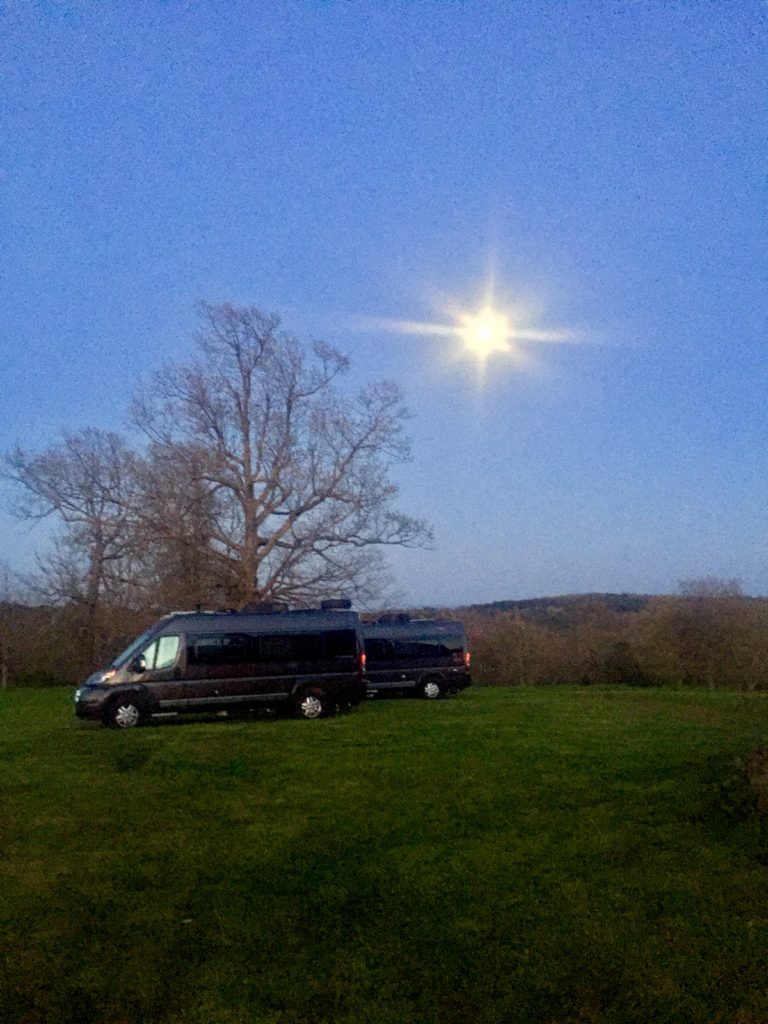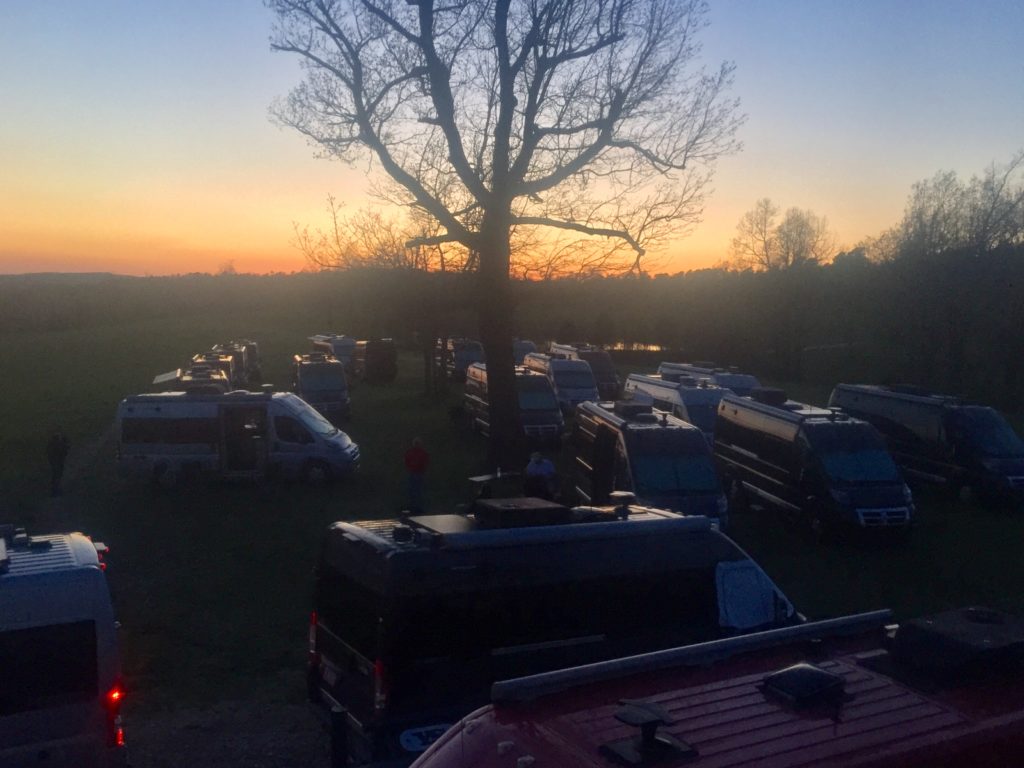 Saturday, a bunch of us gathered up for a canoe trip. Some chose to stay behind and "visit", and some didn't get the option..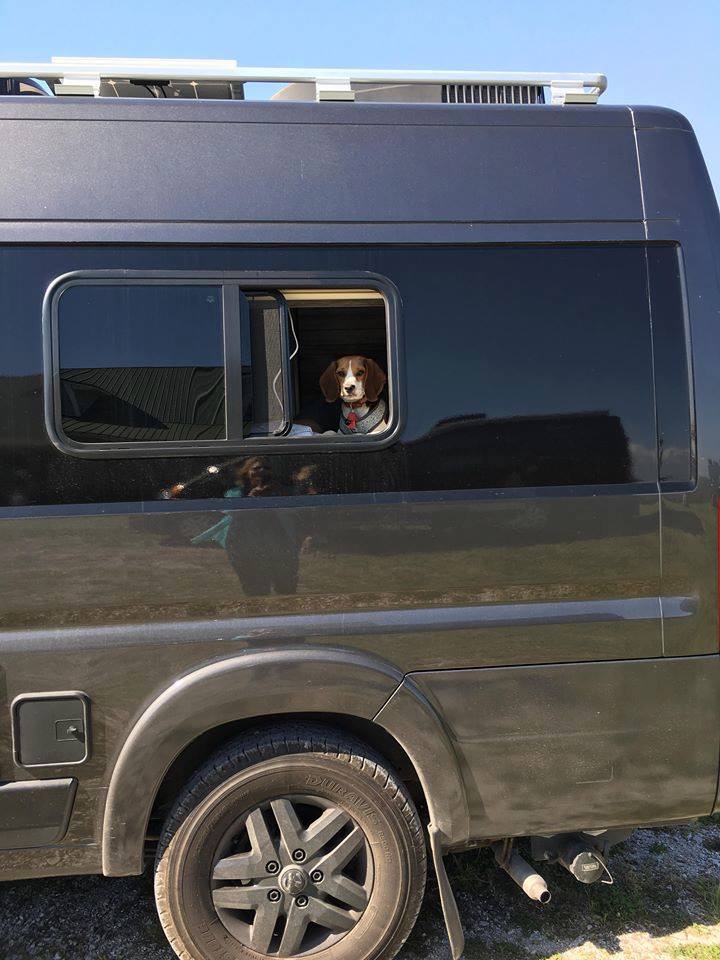 We took a "tour bus" down to the Buffalo..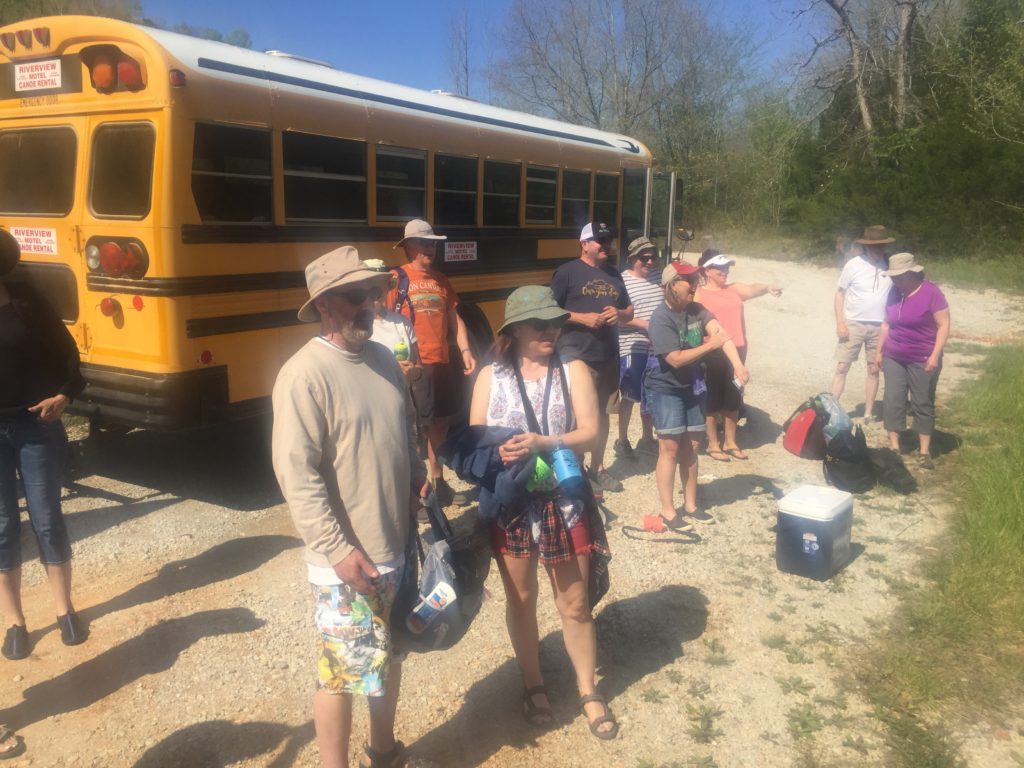 And got basic canoe lessons from one of Winnebagos' very own.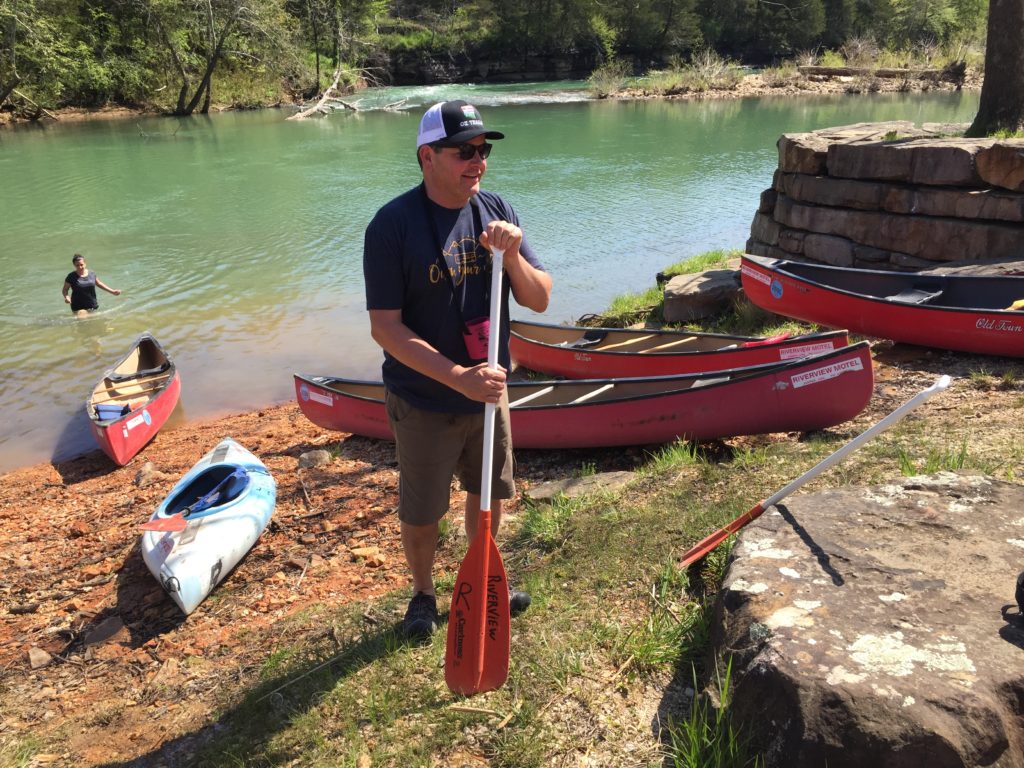 The Buffalo never fails to disappoint.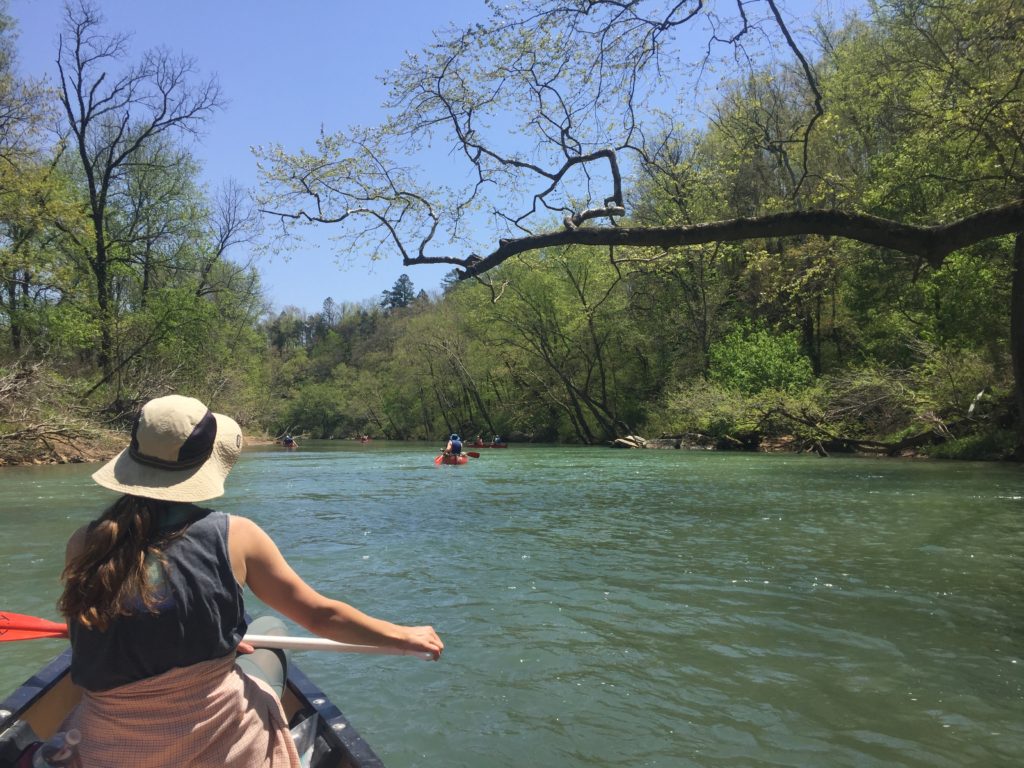 And we sprinkled the trip with several breaks and lunch.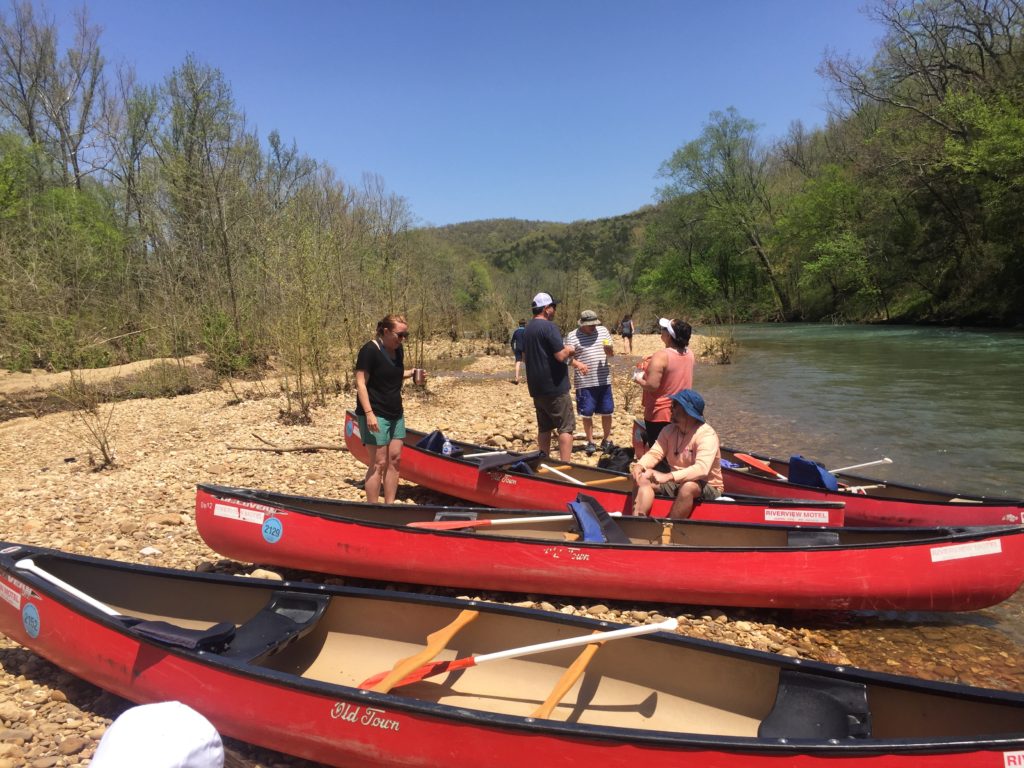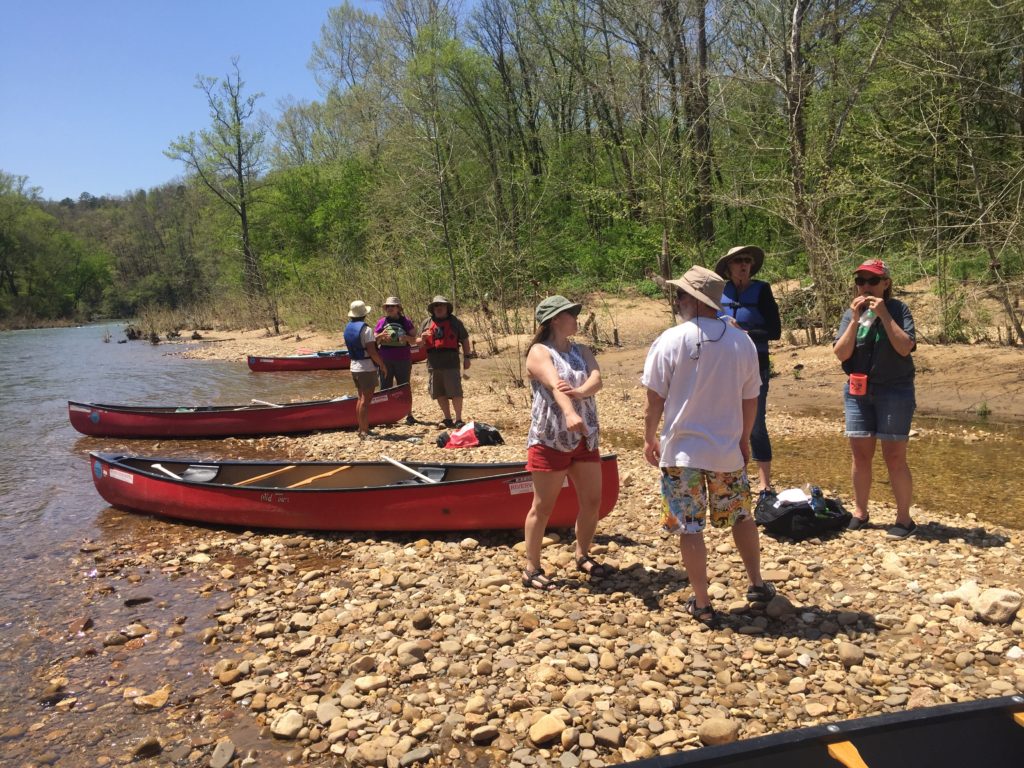 And even a little swimming and bluff jumping.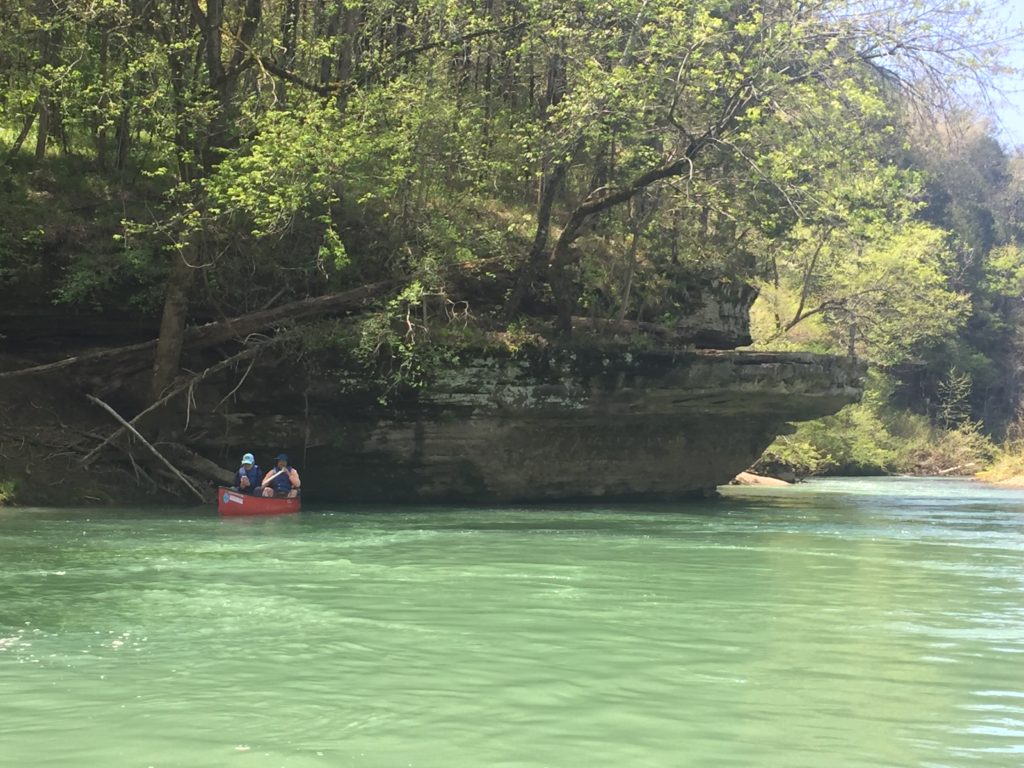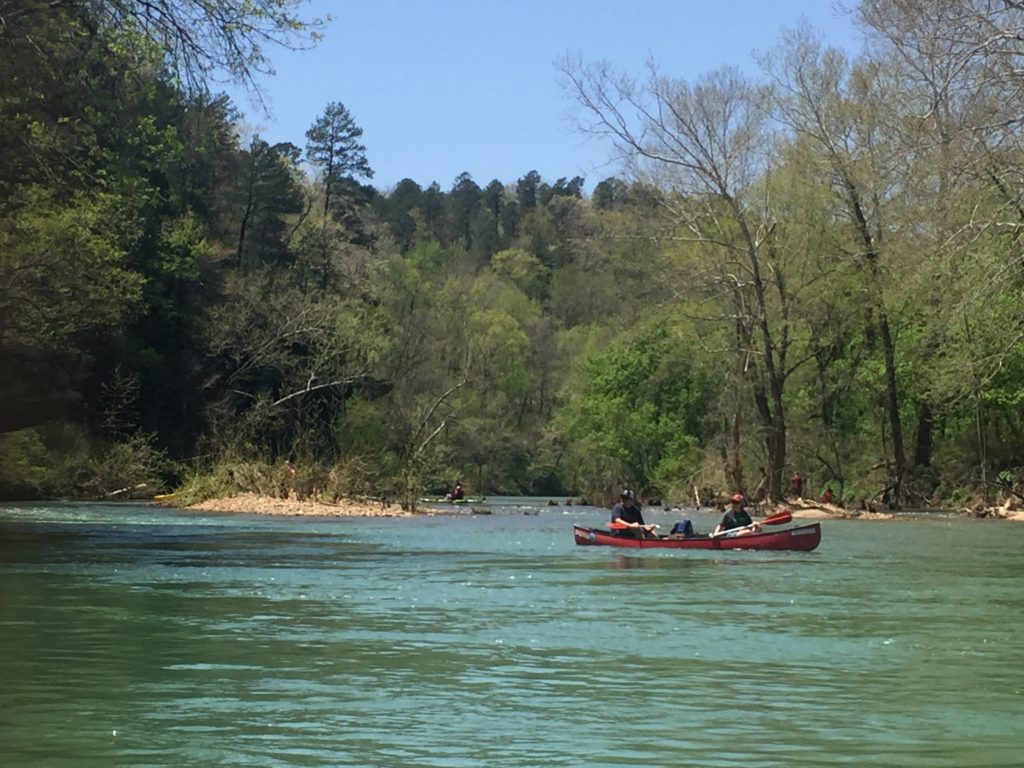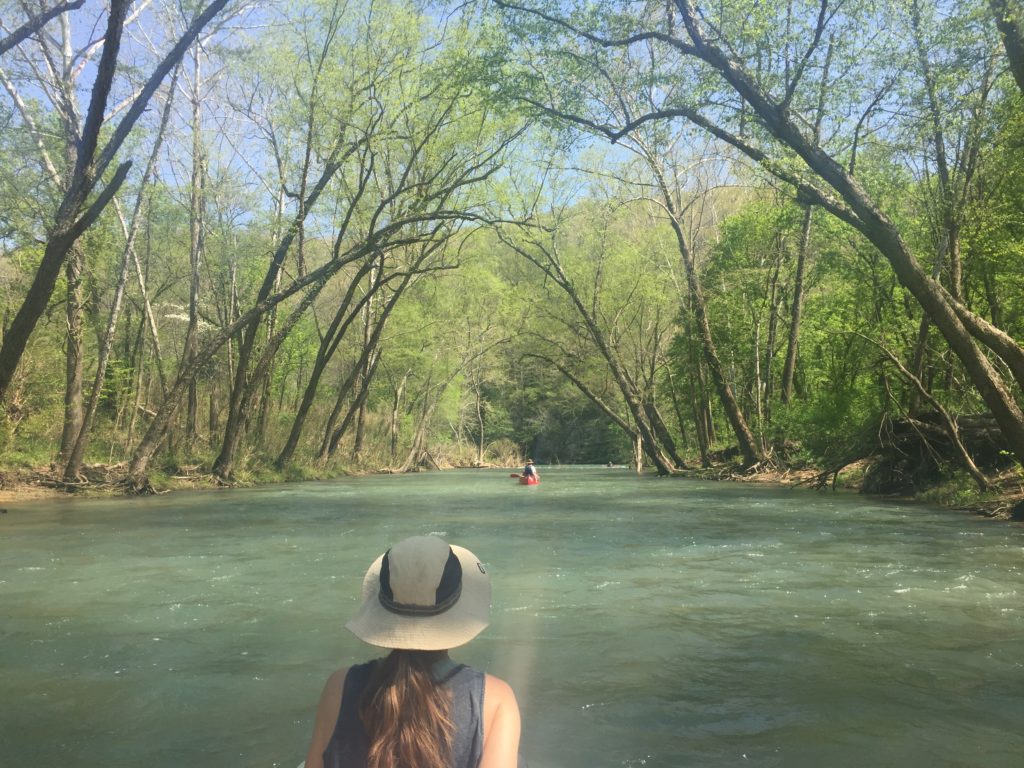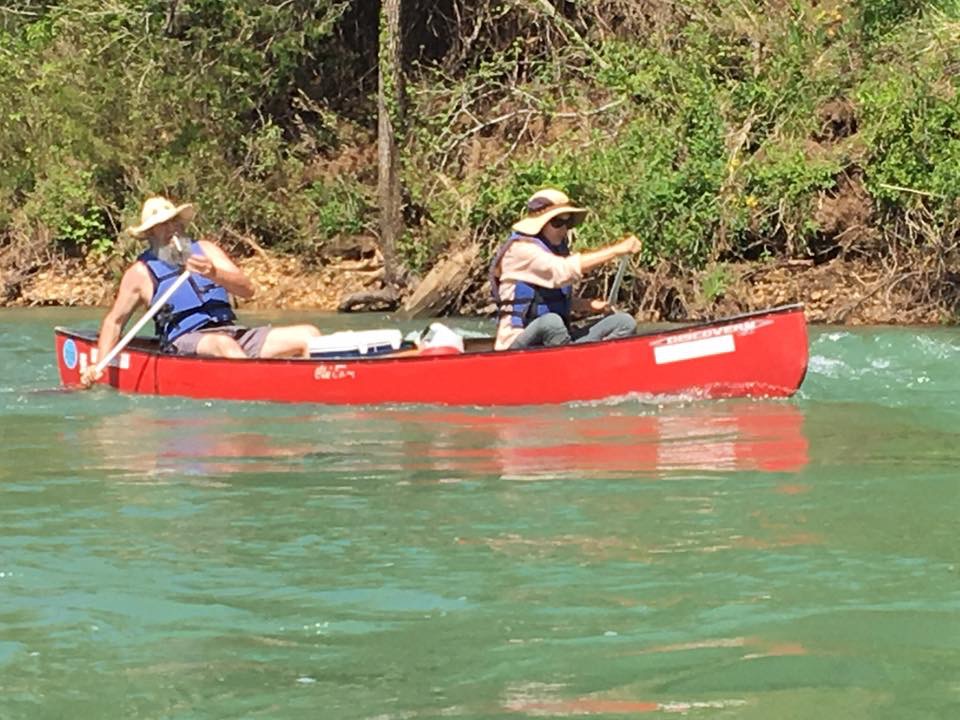 Some returned wetter than others, but the only casualty was a lost cell phone, and a torn up toenail..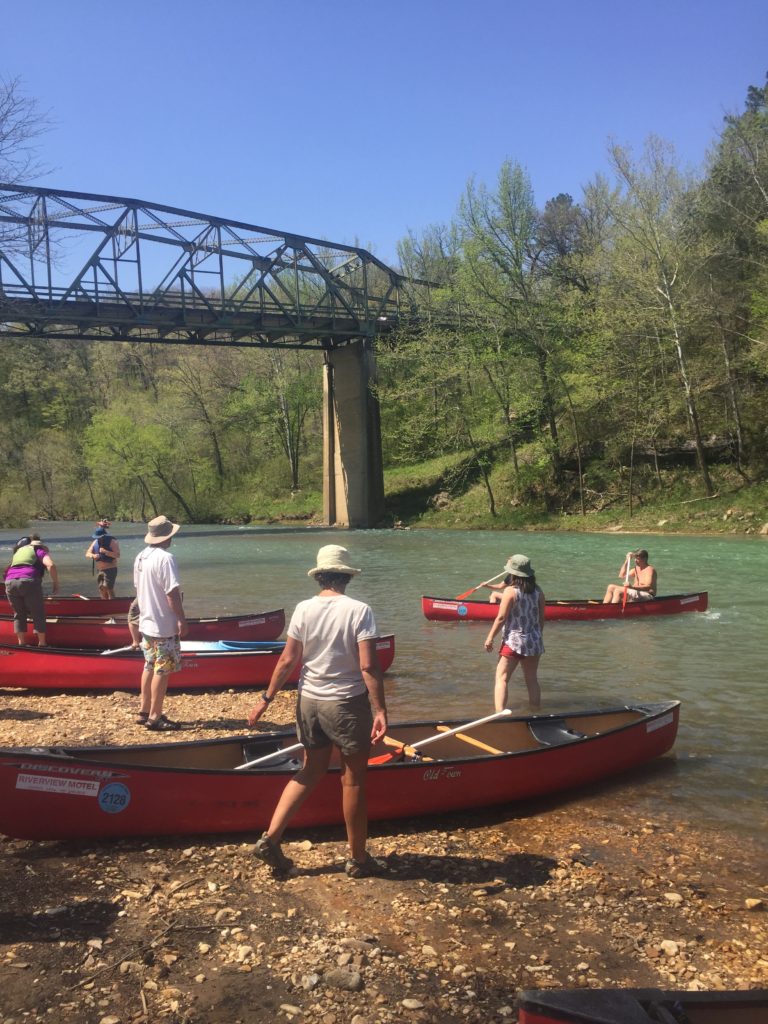 Then we returned back to the houses for a huge potluck spread and some goodies from the grill.
Food from many different locales in the country.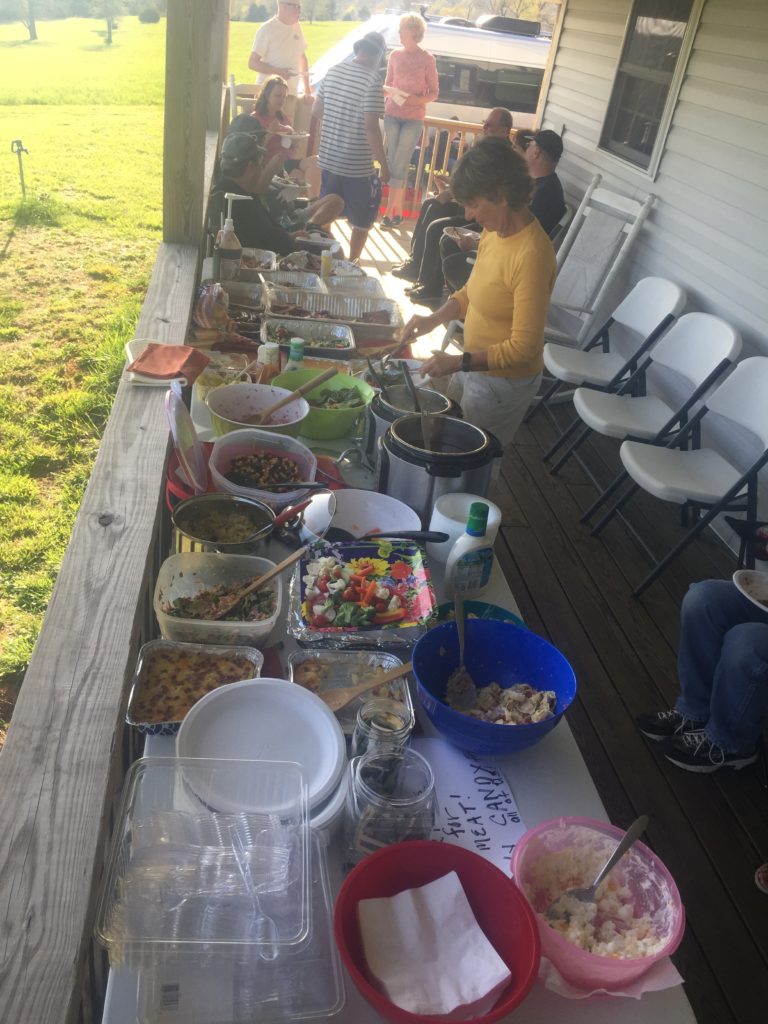 And folks from nearly every region..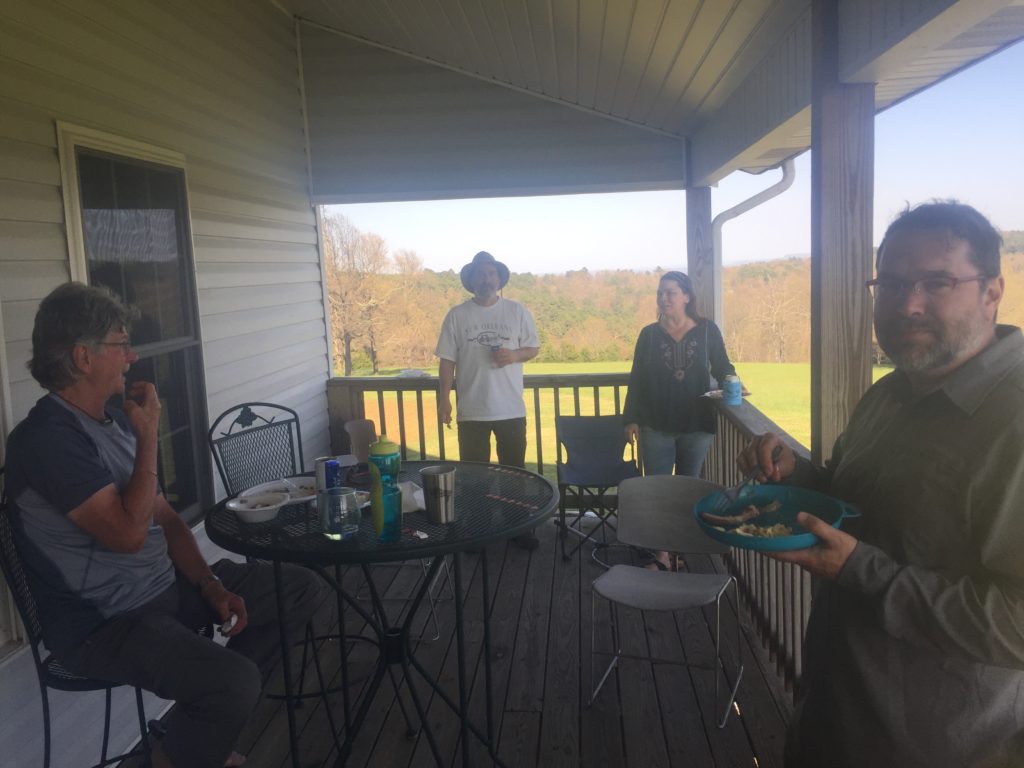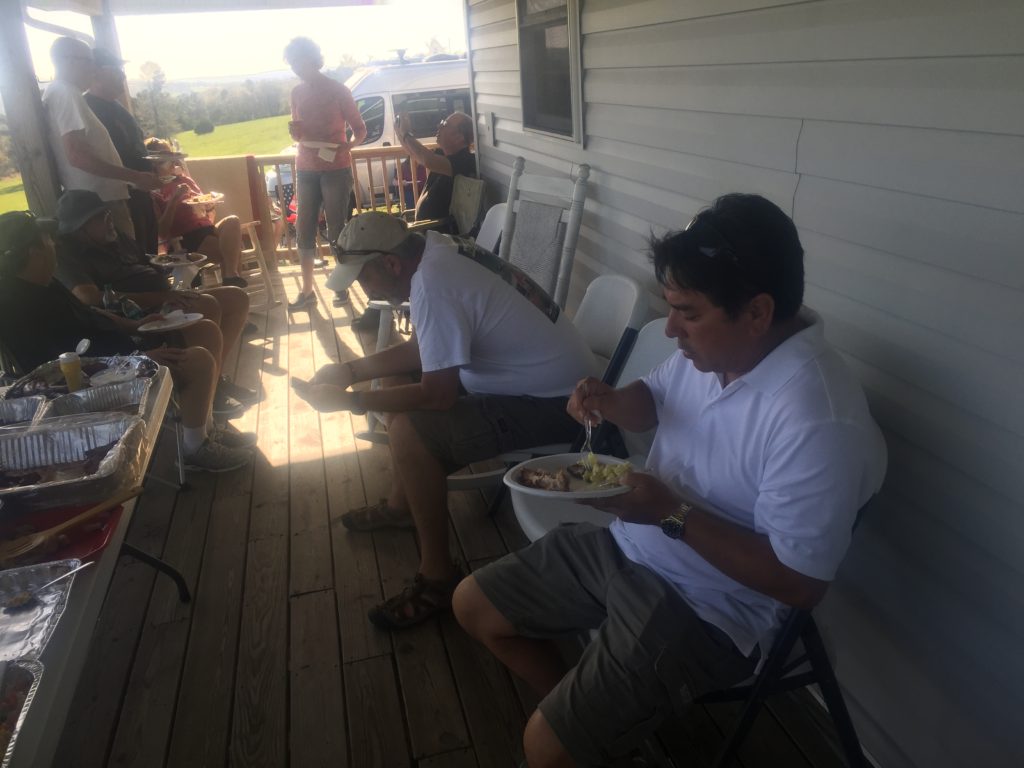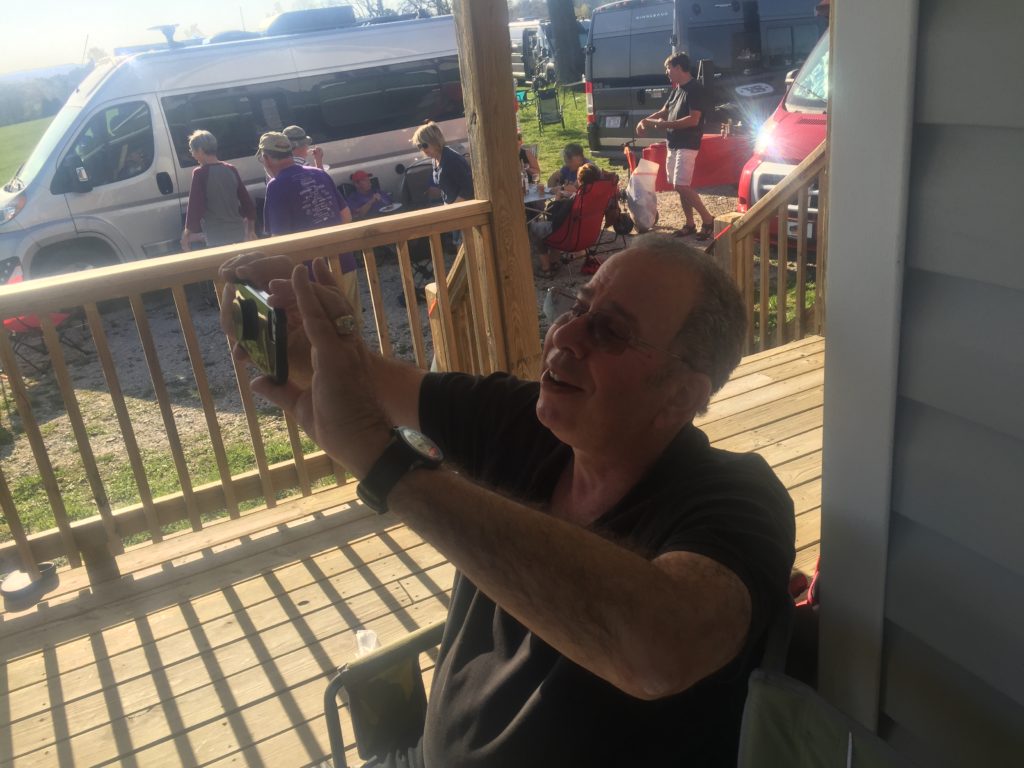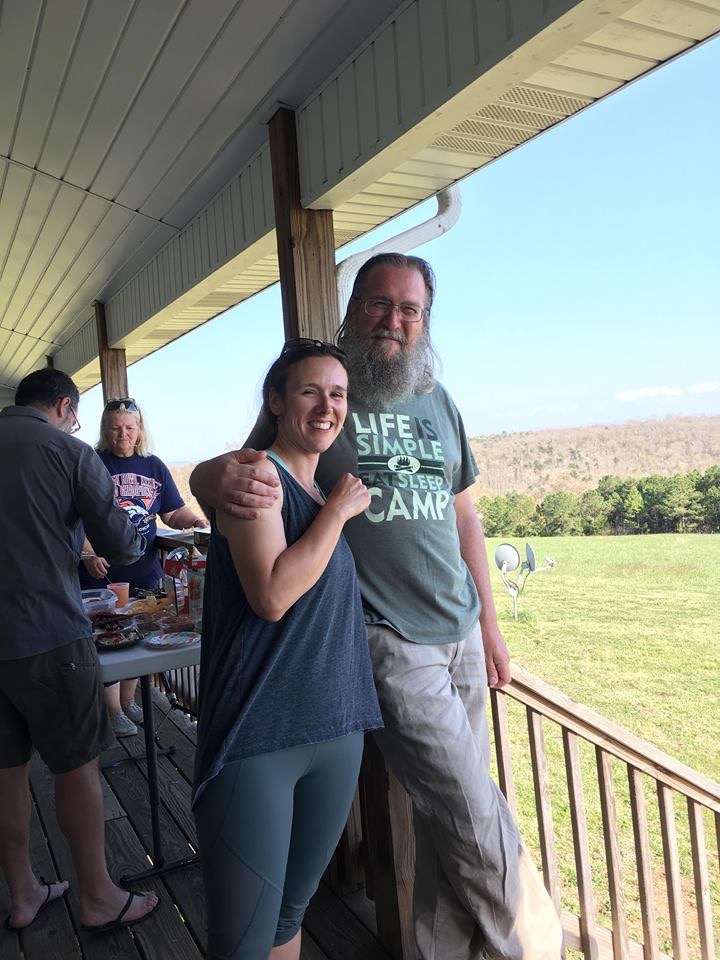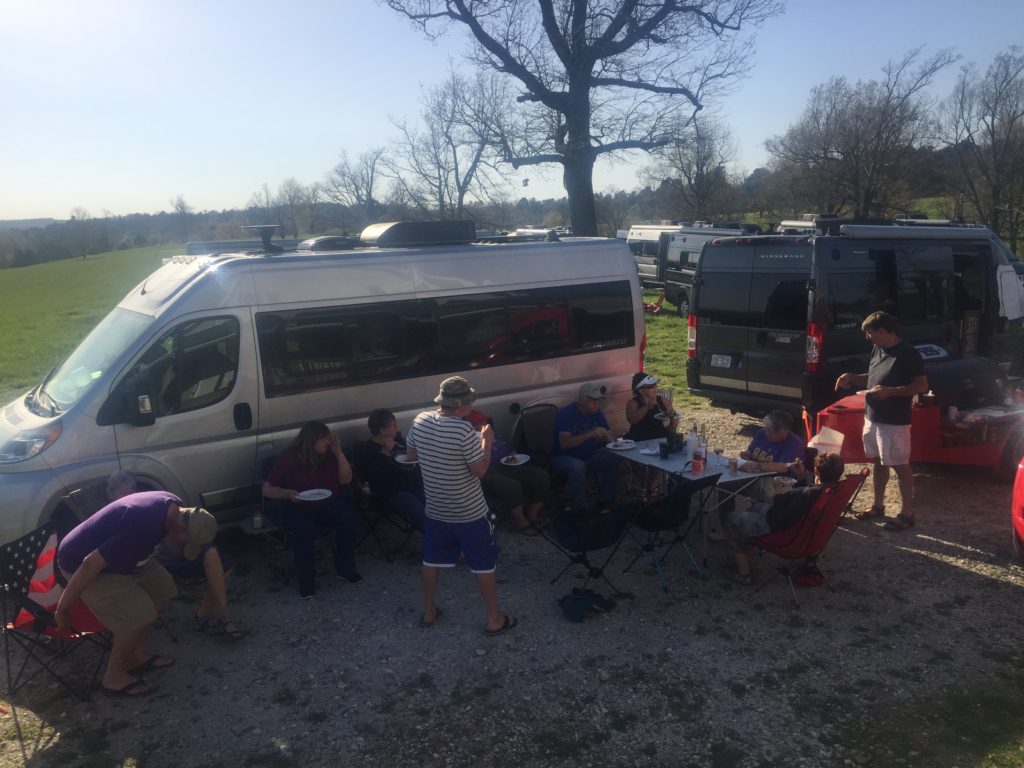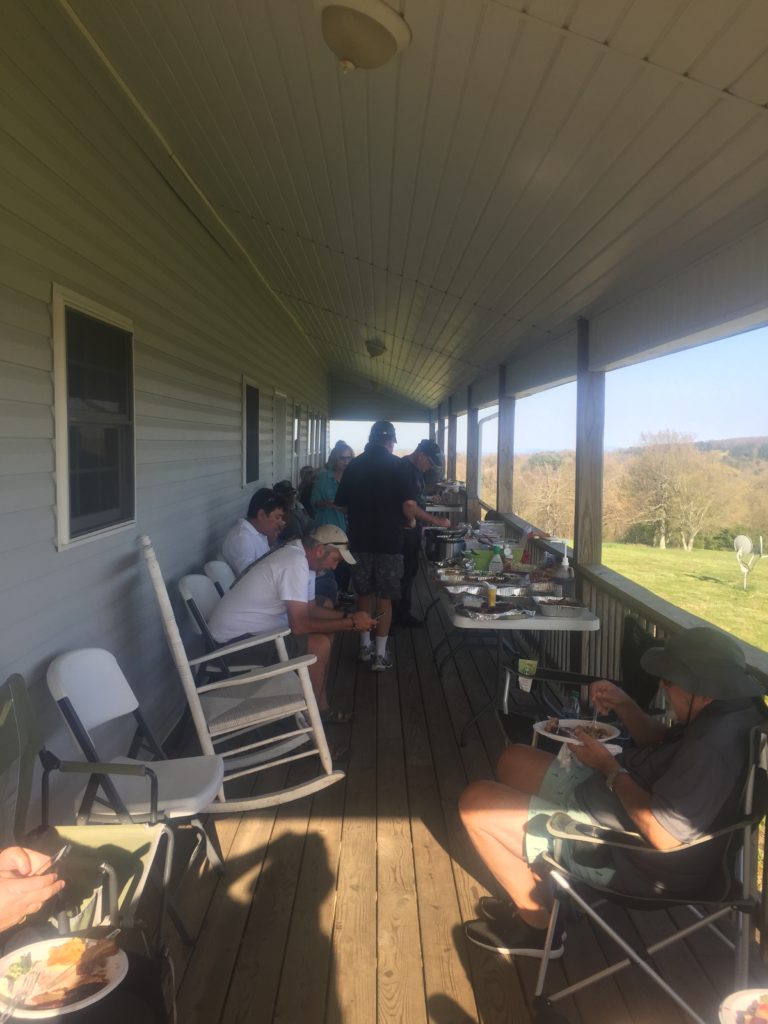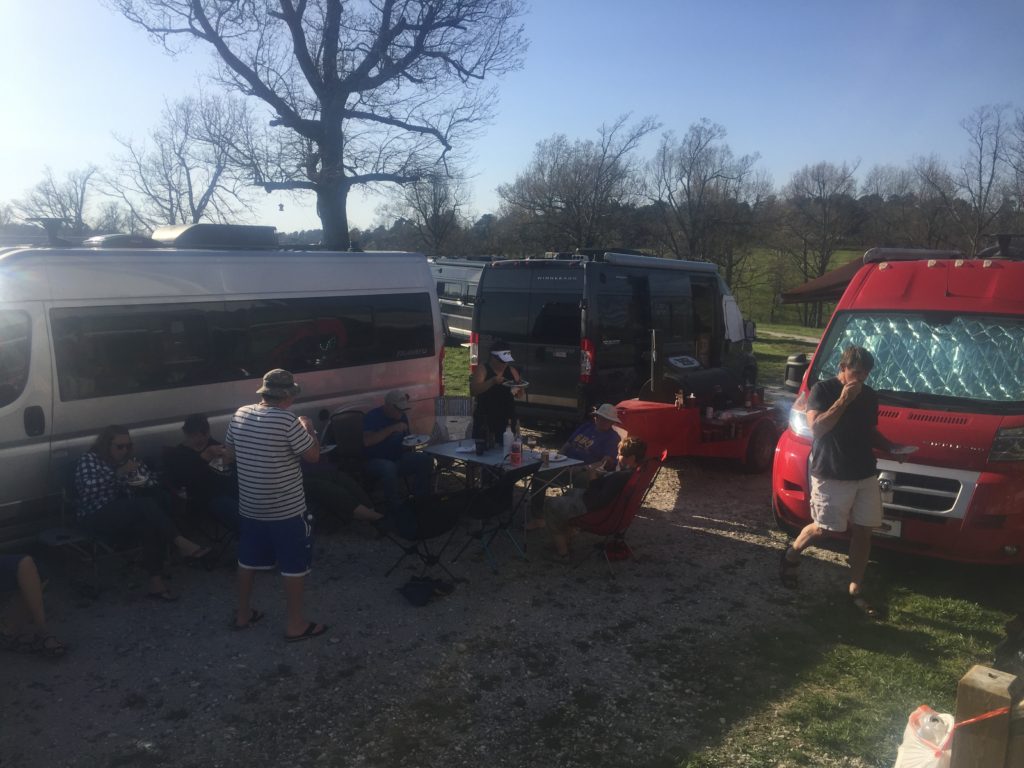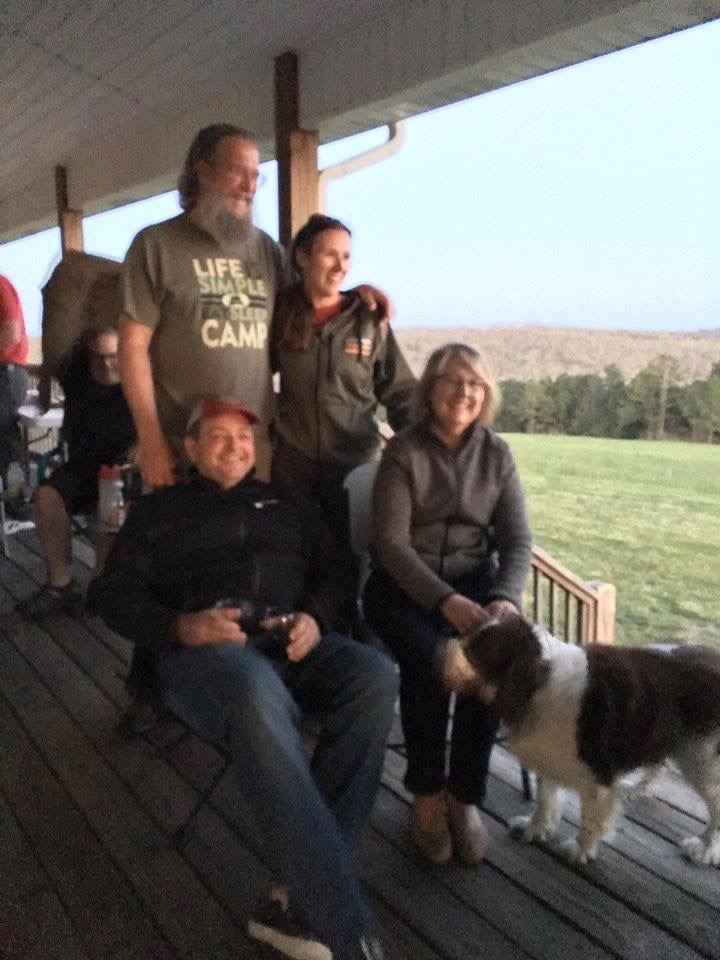 And some great ad lib music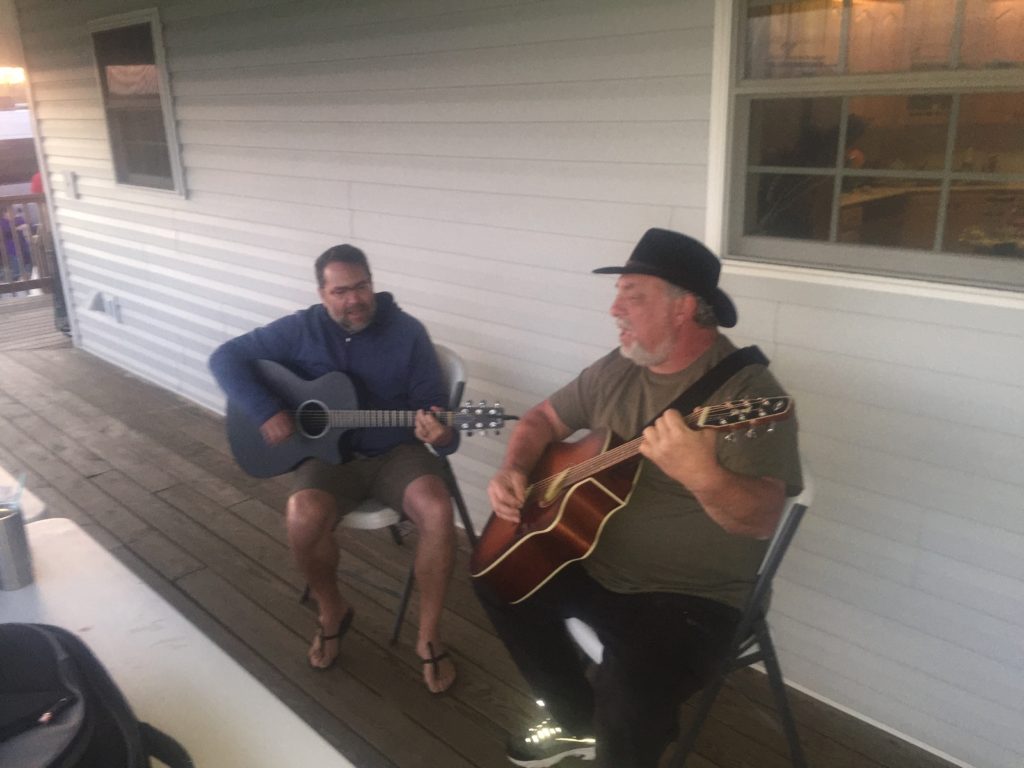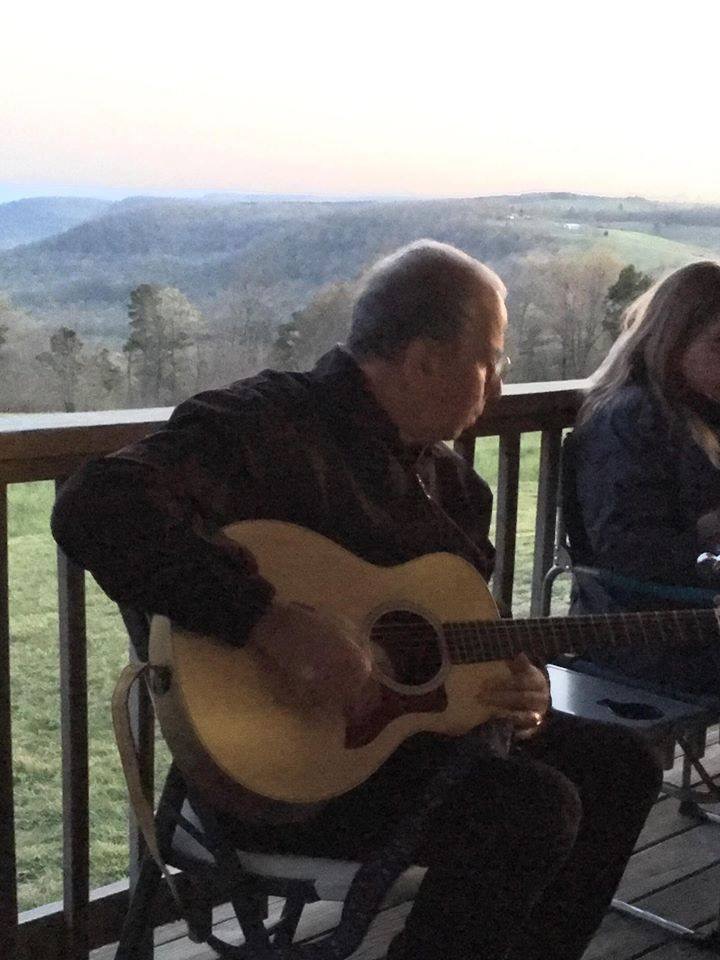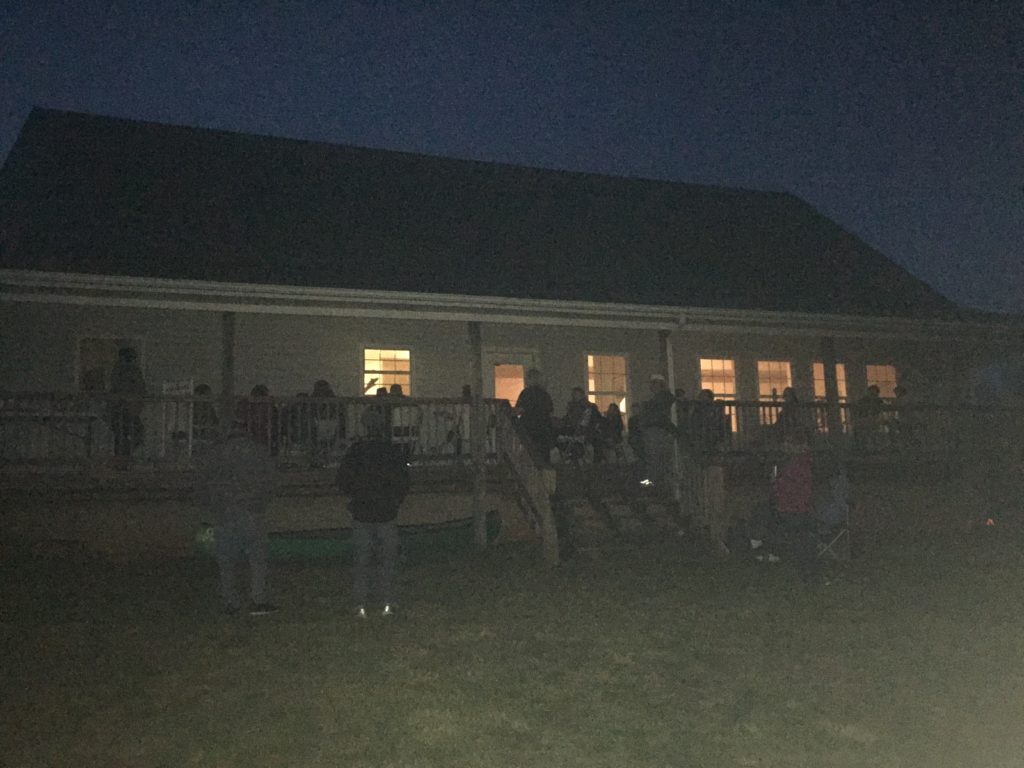 And the best part is, everyone brought their own bedrooms…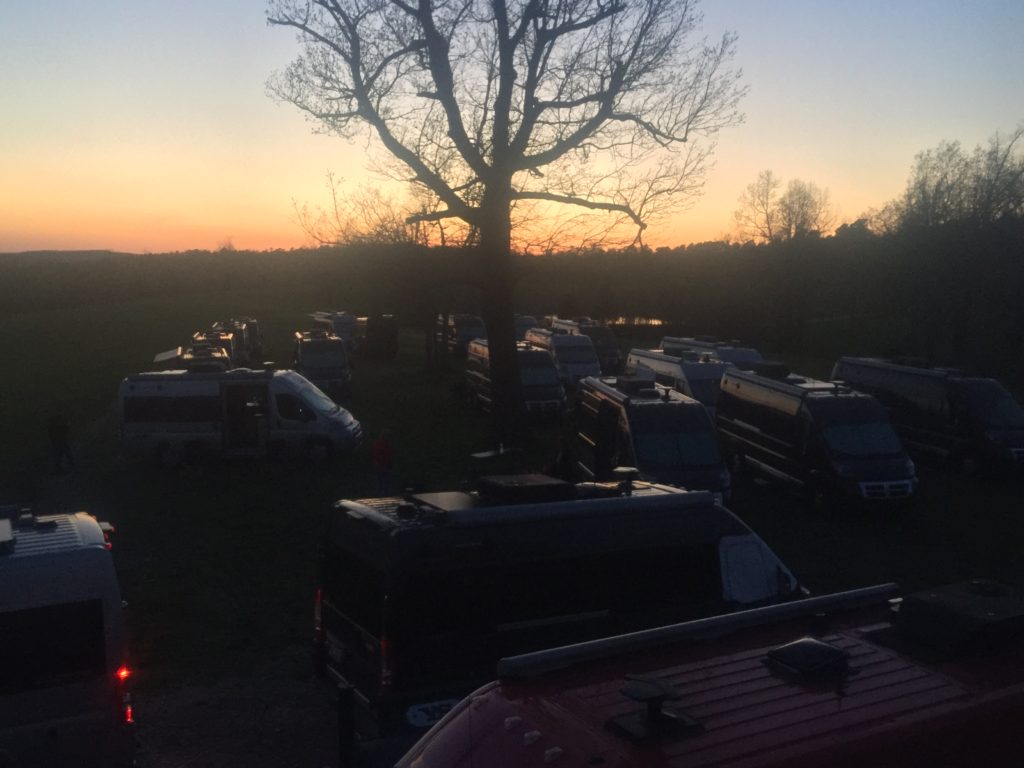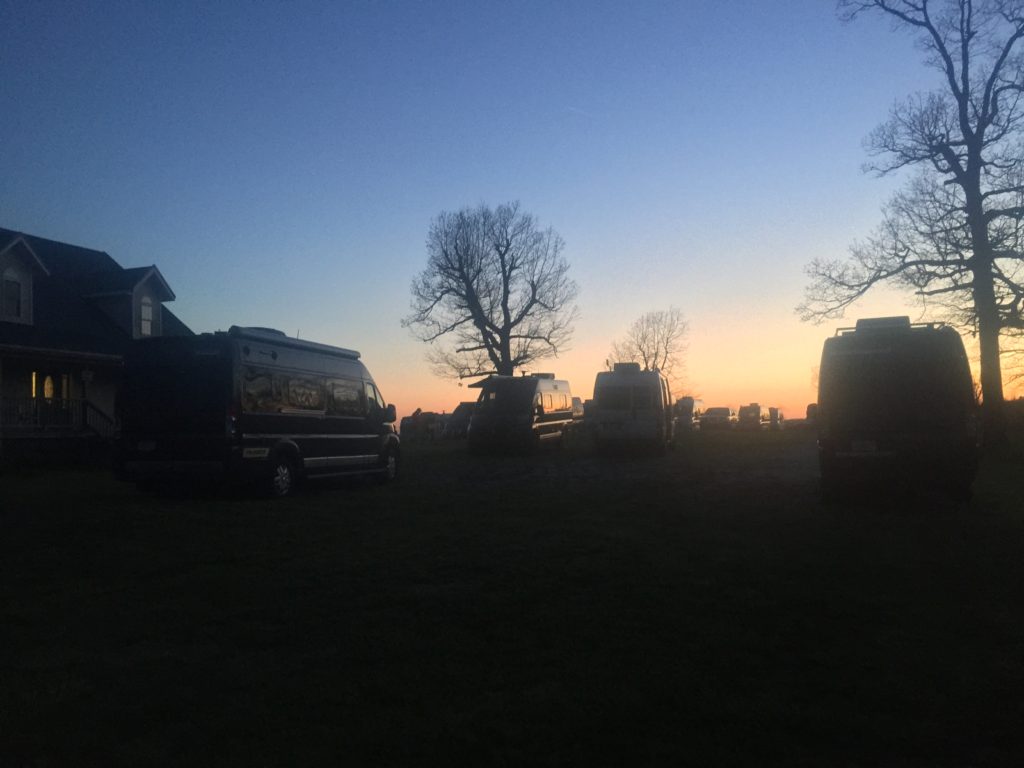 Sunday morning, Jennifer made a big Ozark Breakfast for everyone with farm fresh eggs, bacon, sausage and home made biscuits and gravy. We said our goodbyes,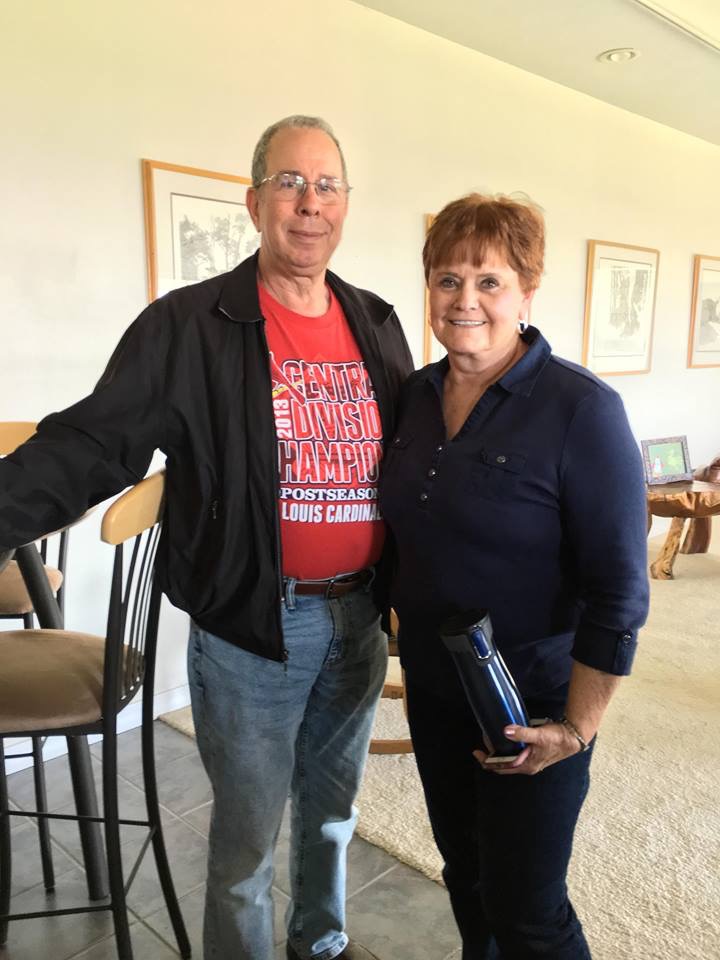 …and all that was left was a trip to the dump!   🙂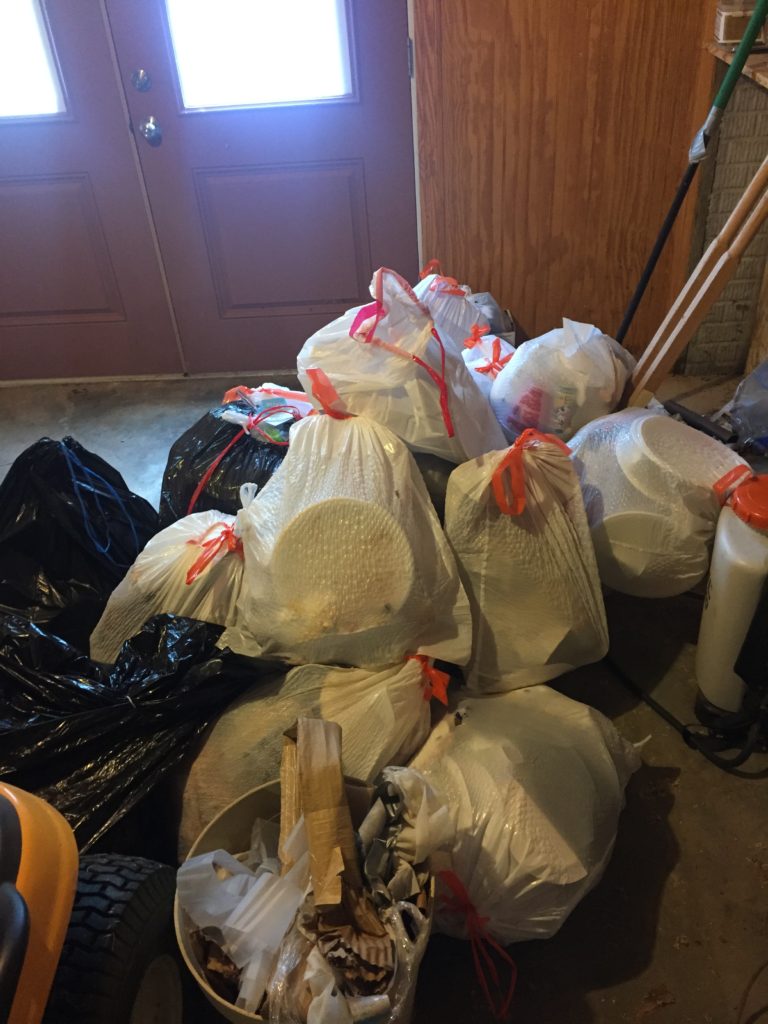 Fun Stuff.