7/1 FRI We drove up on HWY 287 through the wind river range and into the Tetons. We had a "not so great" meal at the #1 rated place in town, the Cowboy Cafe in Dubois. We did get some weatherstripping and a pool noodle for the rear doors to (hopefully) help with dust at the local Ace. Fun little touristy town.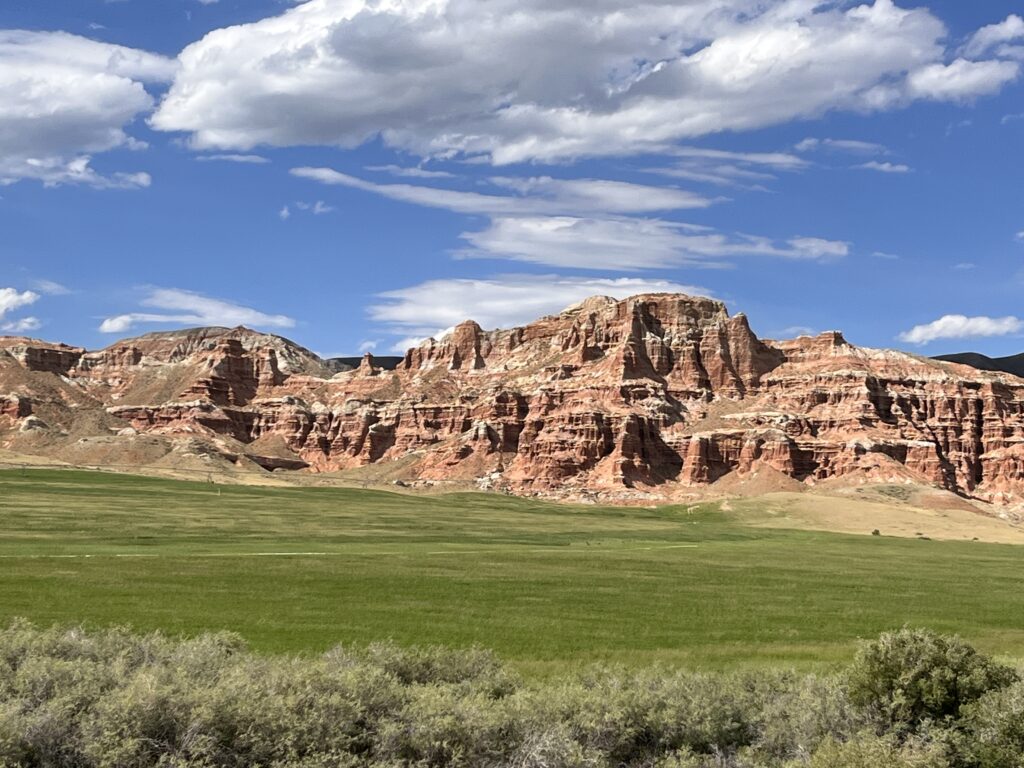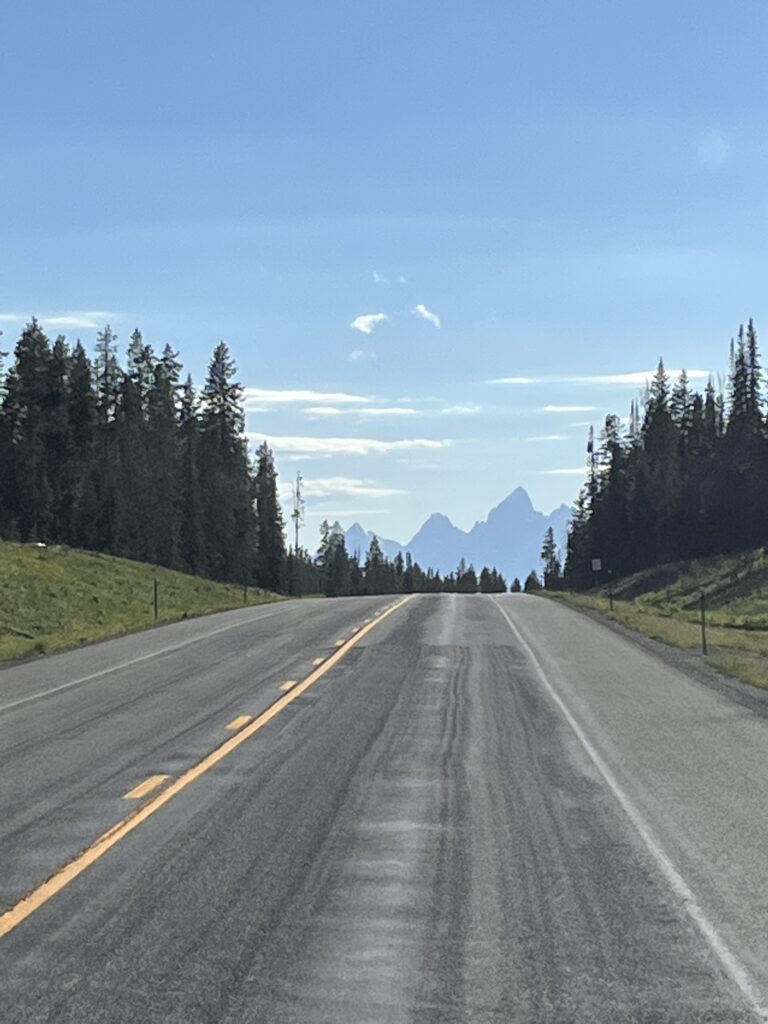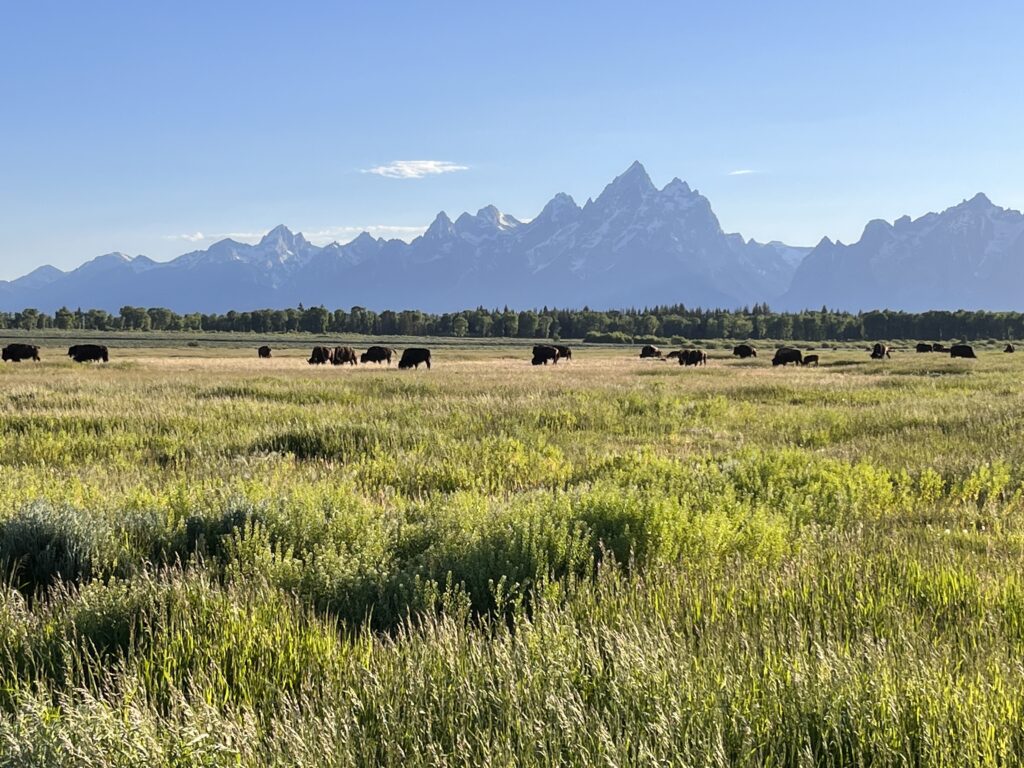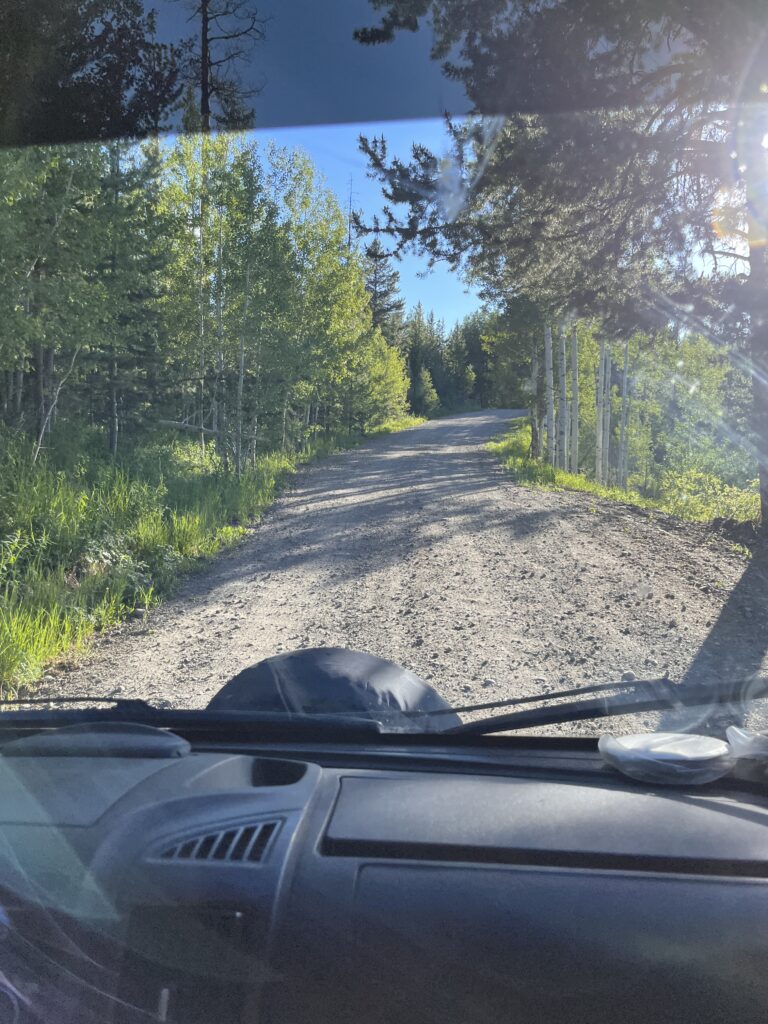 We camped at a national forest "campground" up a forest road at antelope flats across the valley from the Grand Tetons with a fabulous view of the Sunrise hitting the mountains in the morning. Another great place to paint, but the mosquitoes were THICK.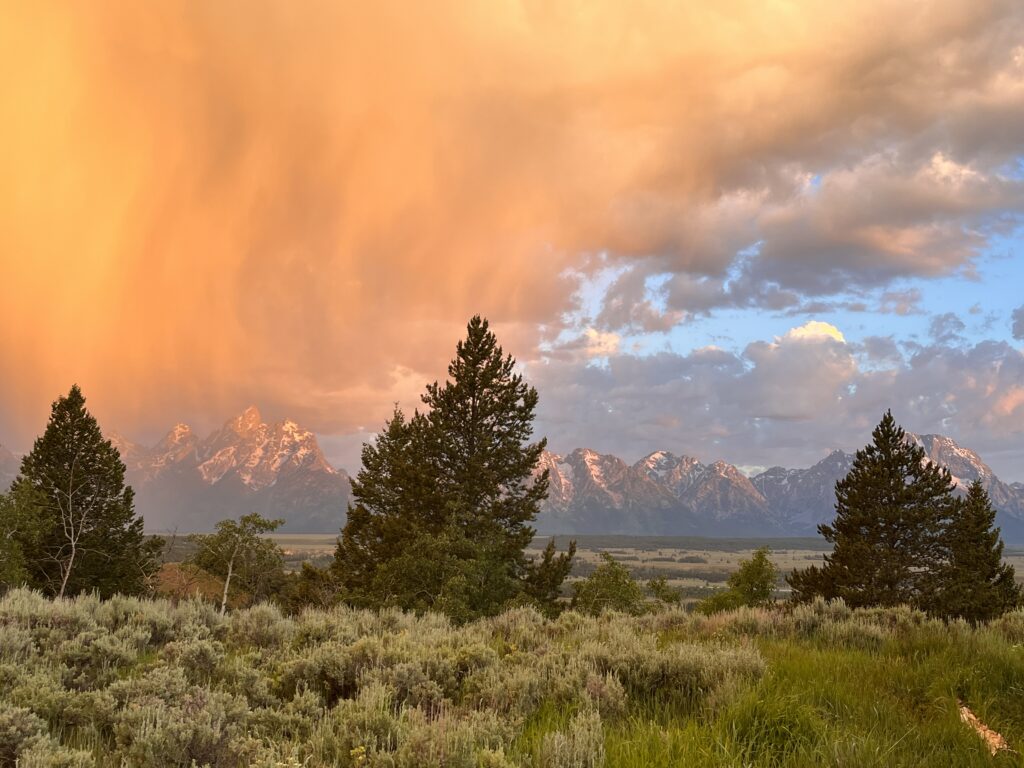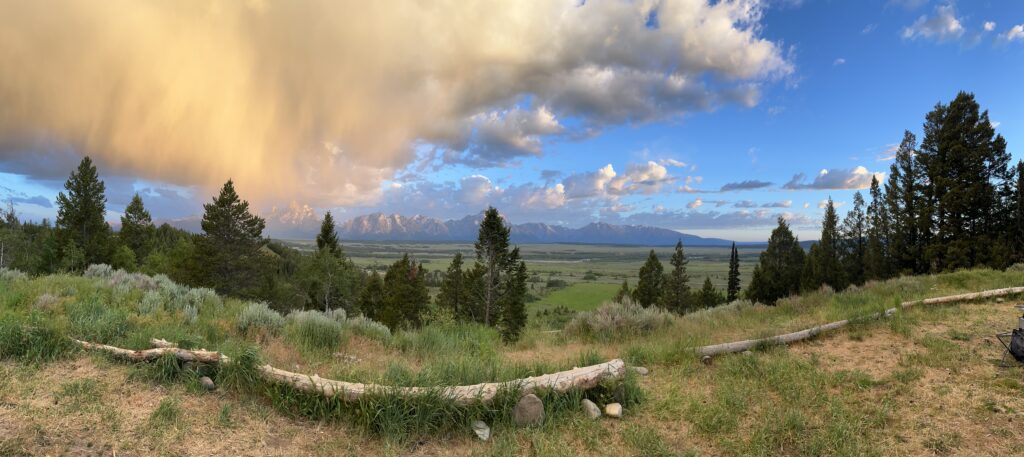 We met a woman who has been full timing in her Travato for a year or two, she does computer work 40 hours a week from her van. Though the "van-life" dream is pretty alluring – I can't imagine sitting in front of a computer 8 hrs a day cooped up in a van to make it work… but my respect goes to those that do. As I grow older the generation gap and modern way of doing things reminds me daily how "out of touch" I am. I can live with that.. 😉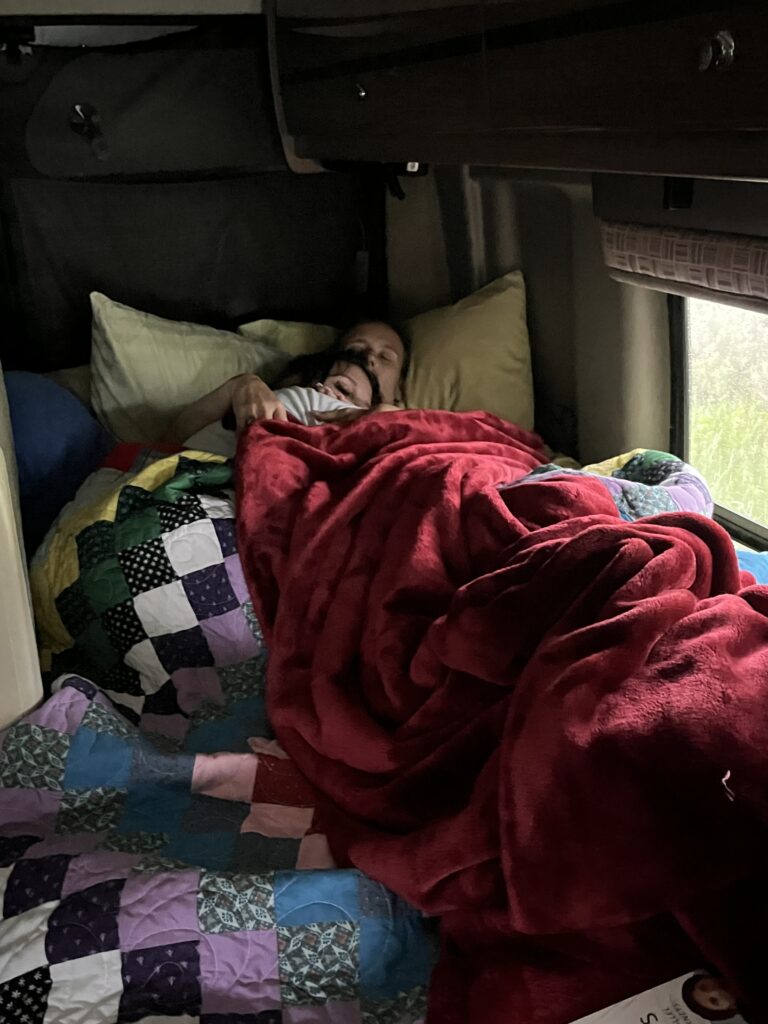 There was some rain in the morning, and I sat dry and warm, comfortably drinking my hot coffee watching this poor guy spend about half an hour hooking up his truck, putting away his jacks and other necessities, bringing in his slides and awnings, all in the rain. He was ready to go right about the time the rain stopped.
I hit the awning button and opened the shades and we were off…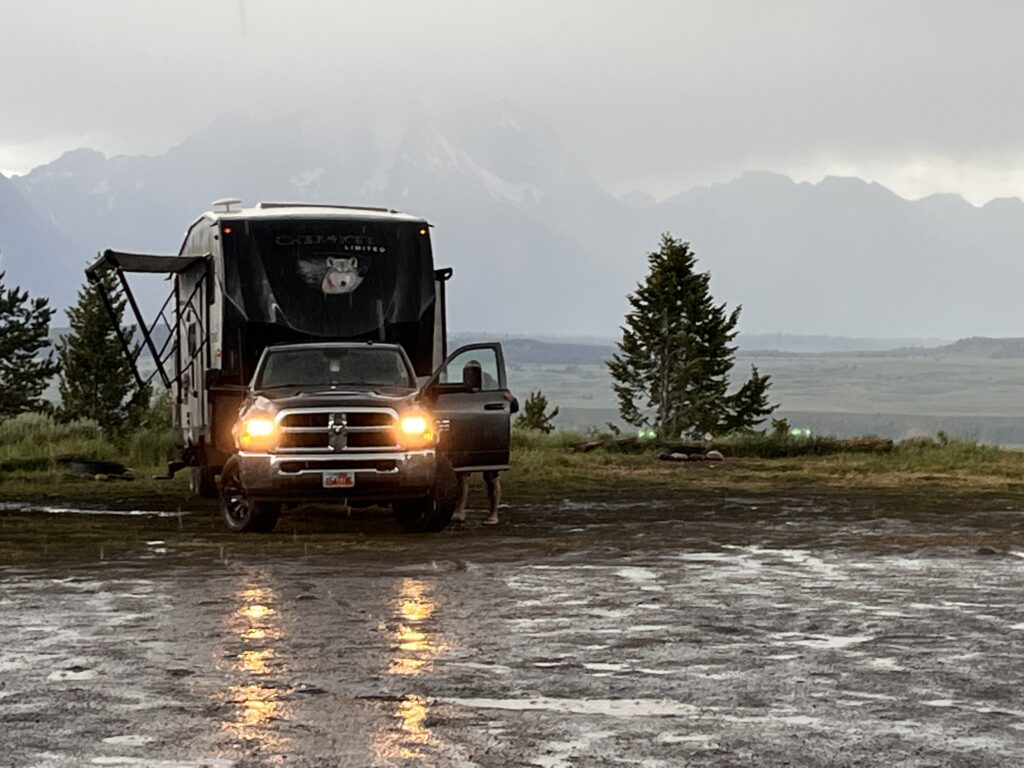 We Hiked the Taggard lake trail for yet some MORE awesome views and photos. This whole place is an artists paradise; whether you're a photographer, painter, or simply a lover of nature.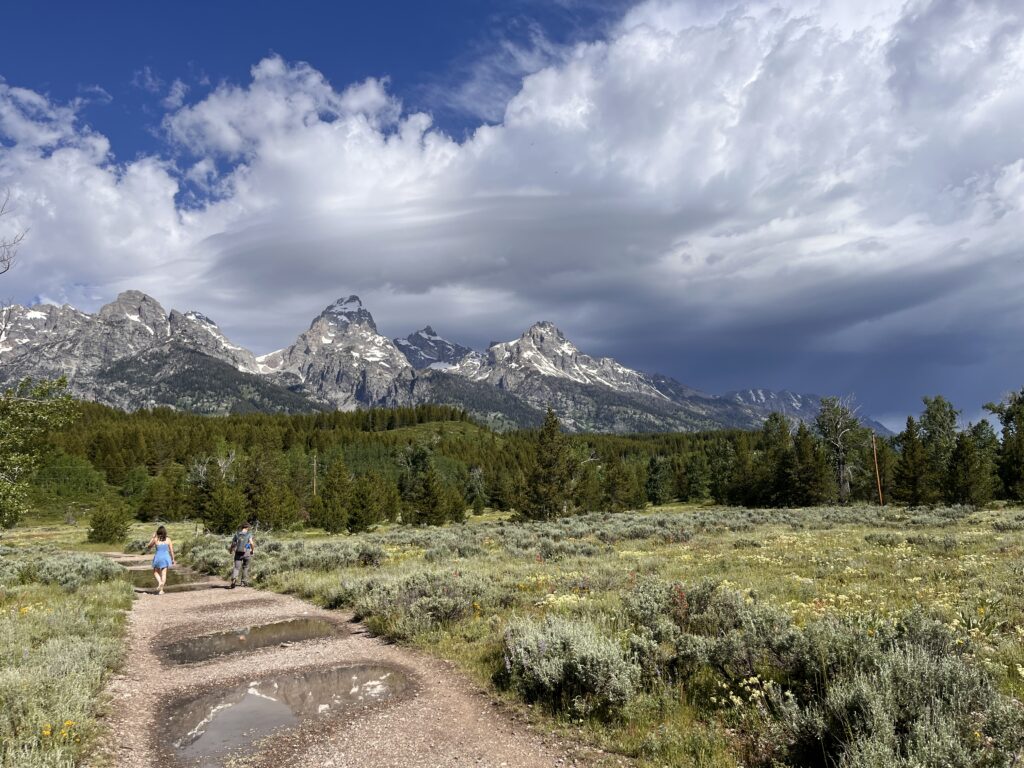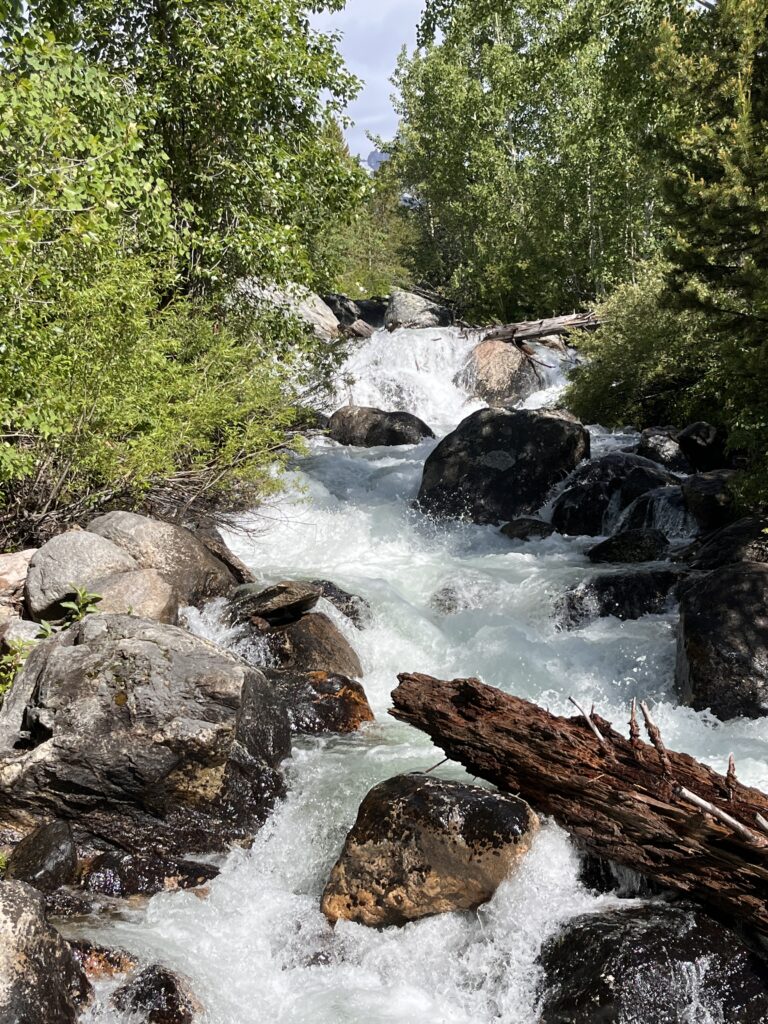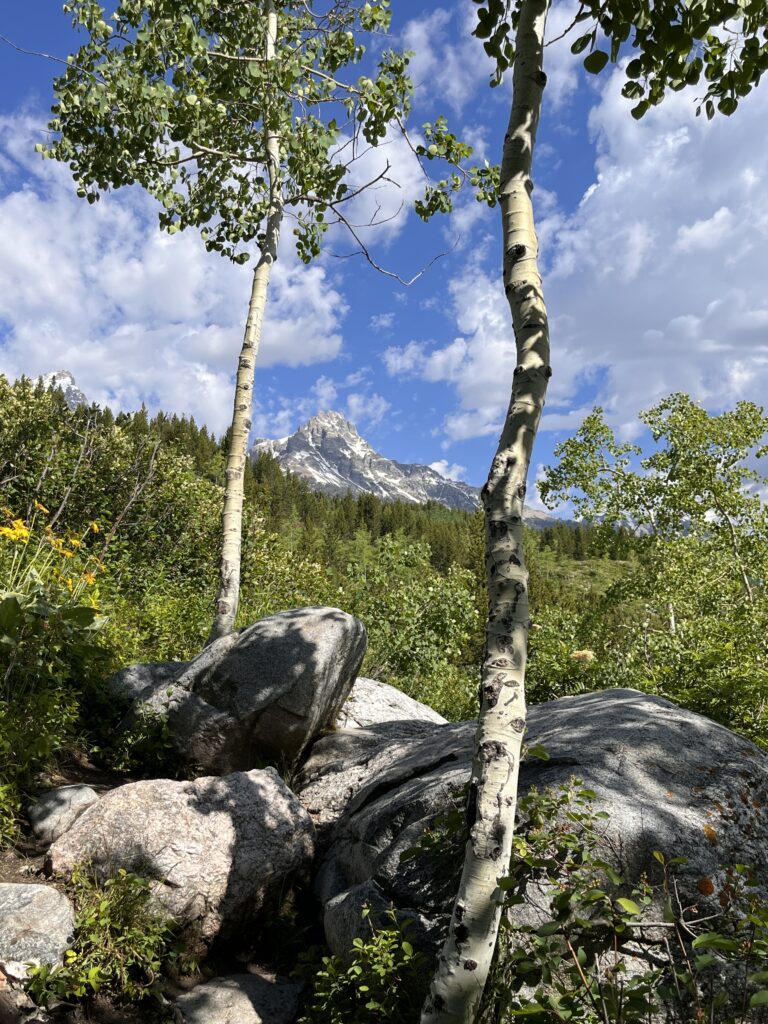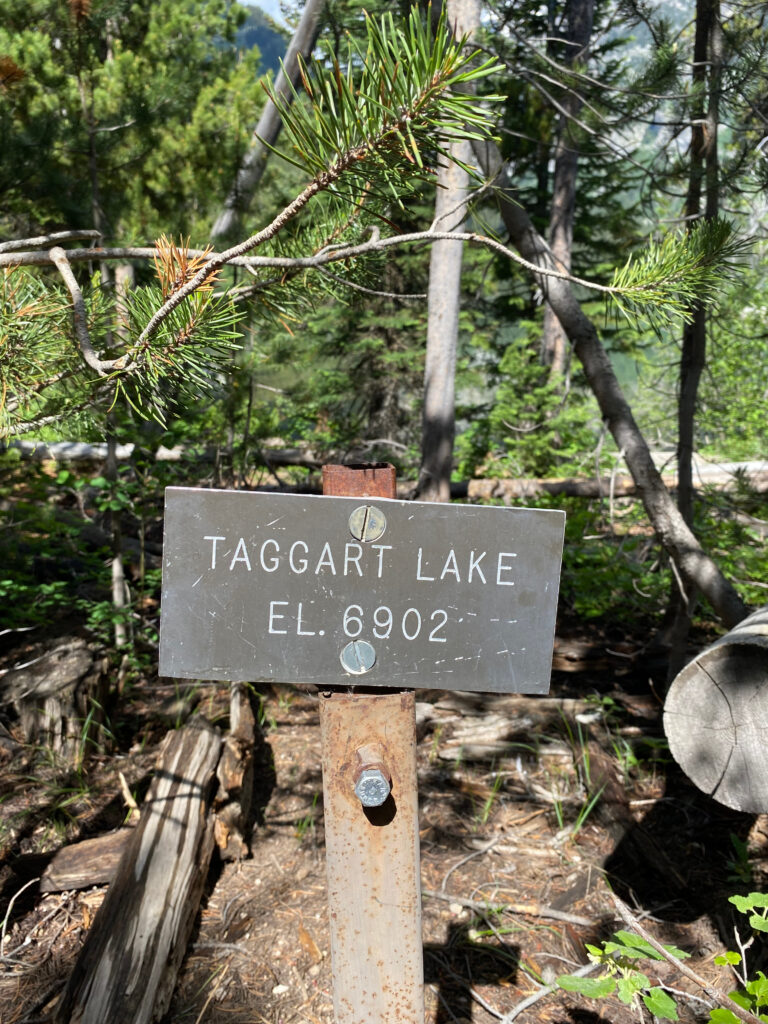 Every time you turned the corner there was another painting in the making.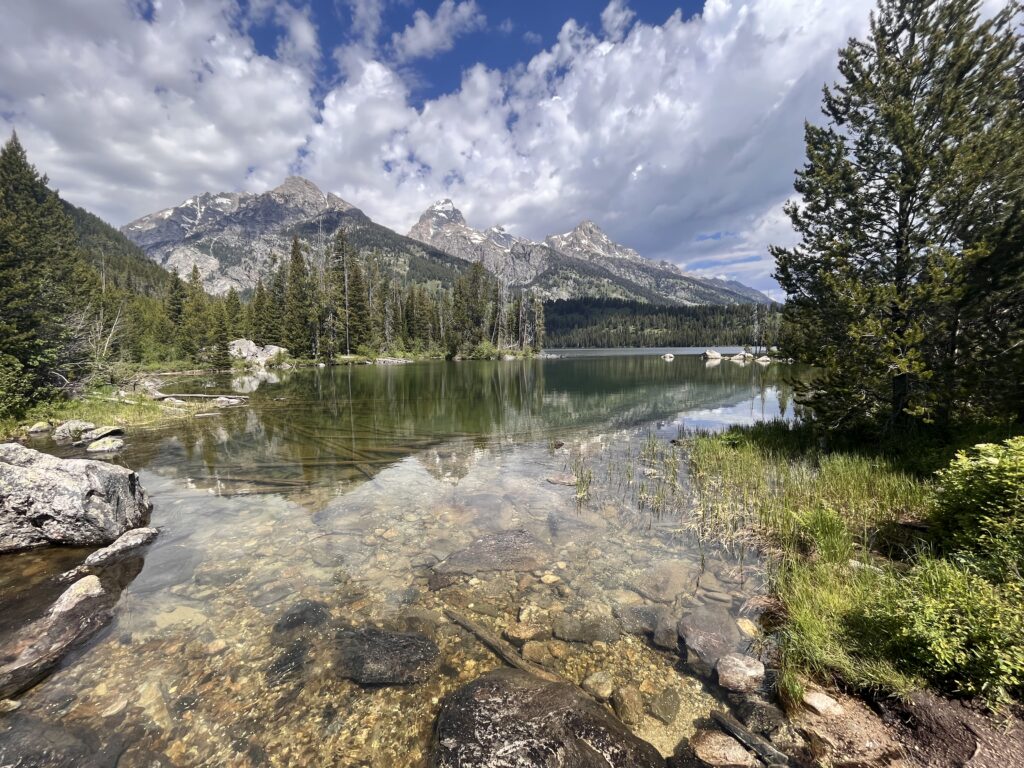 Taggart Lake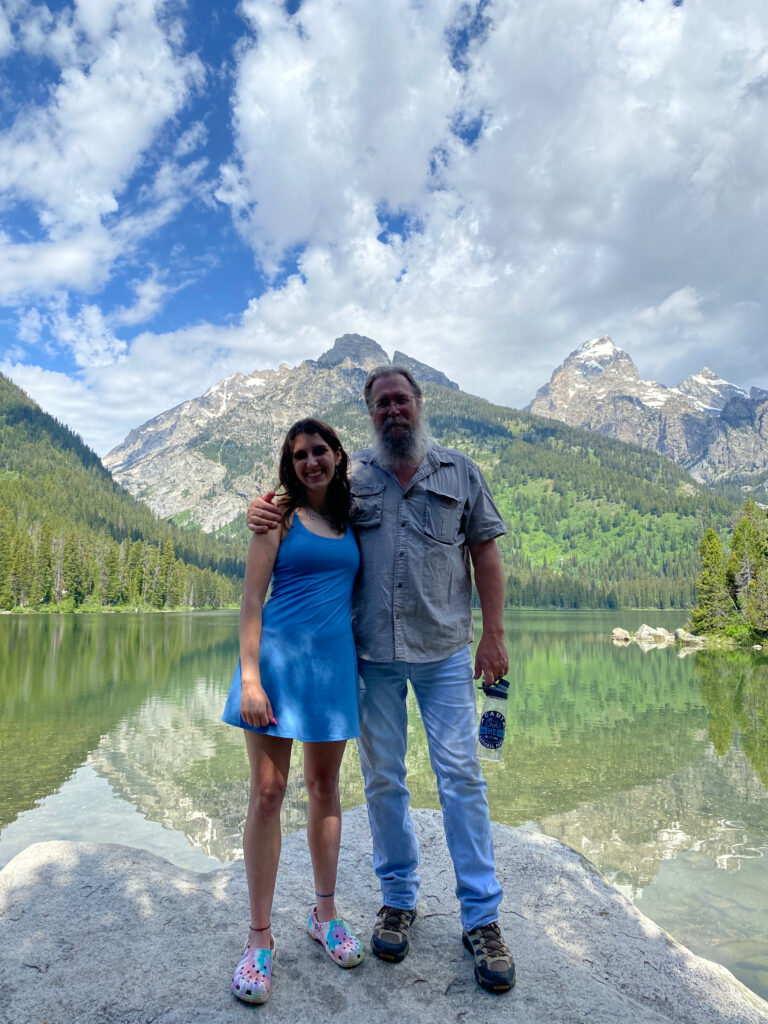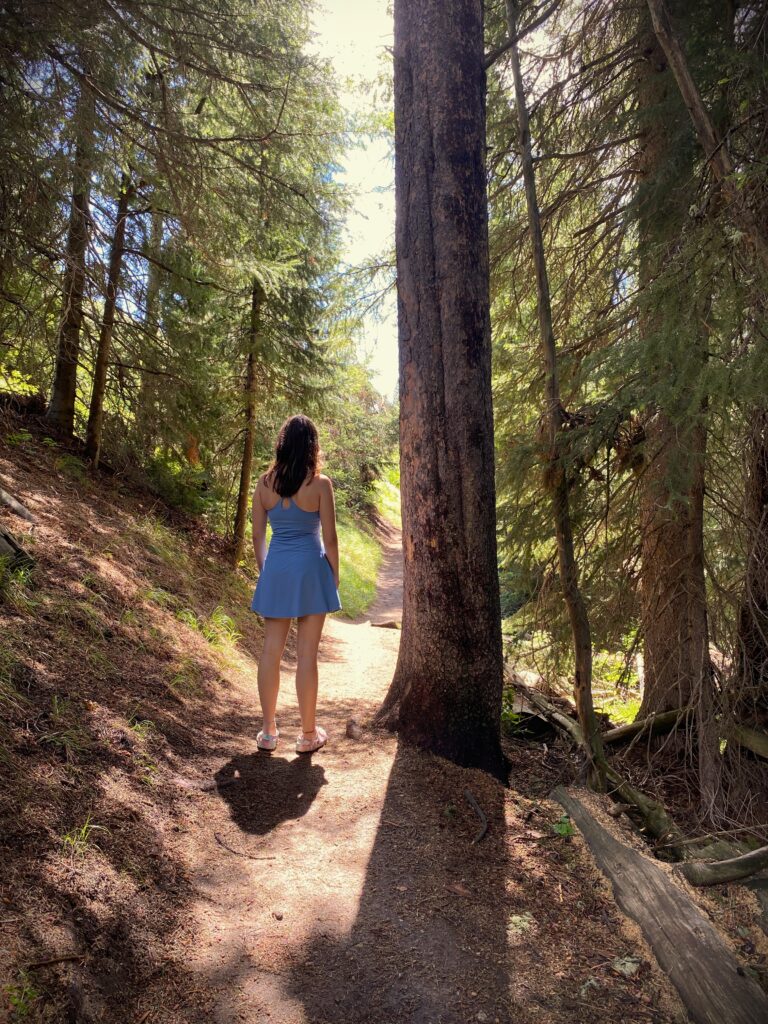 I made a painting from this Photo later on…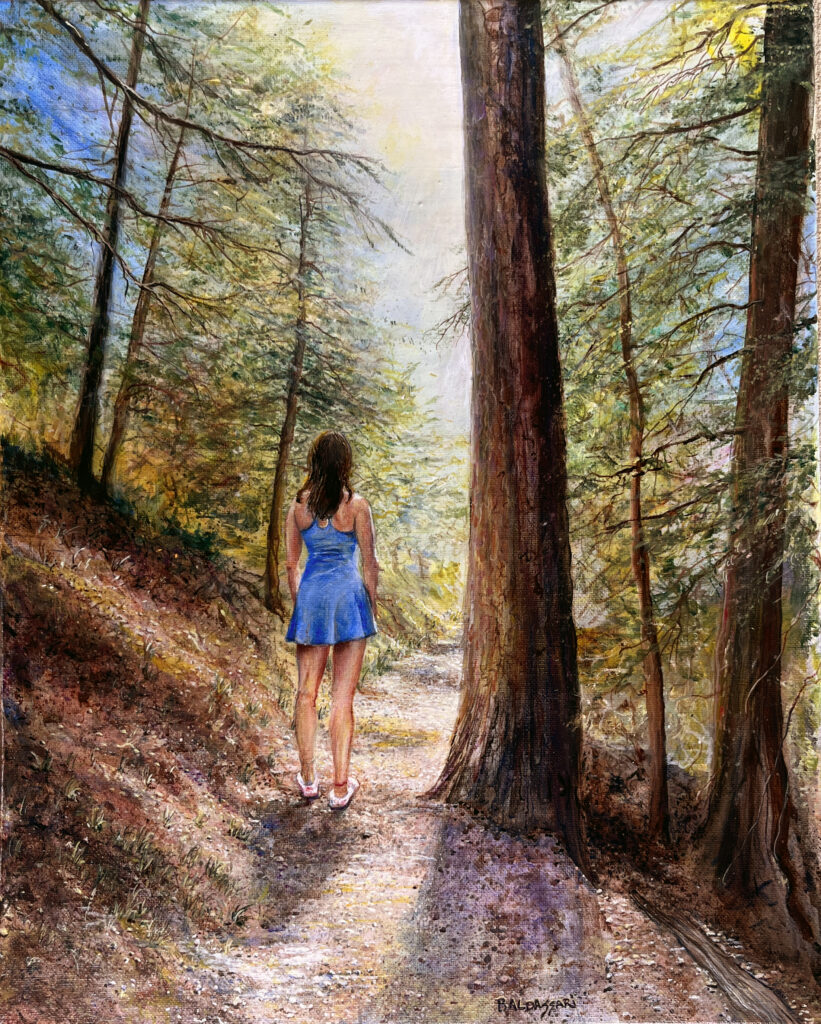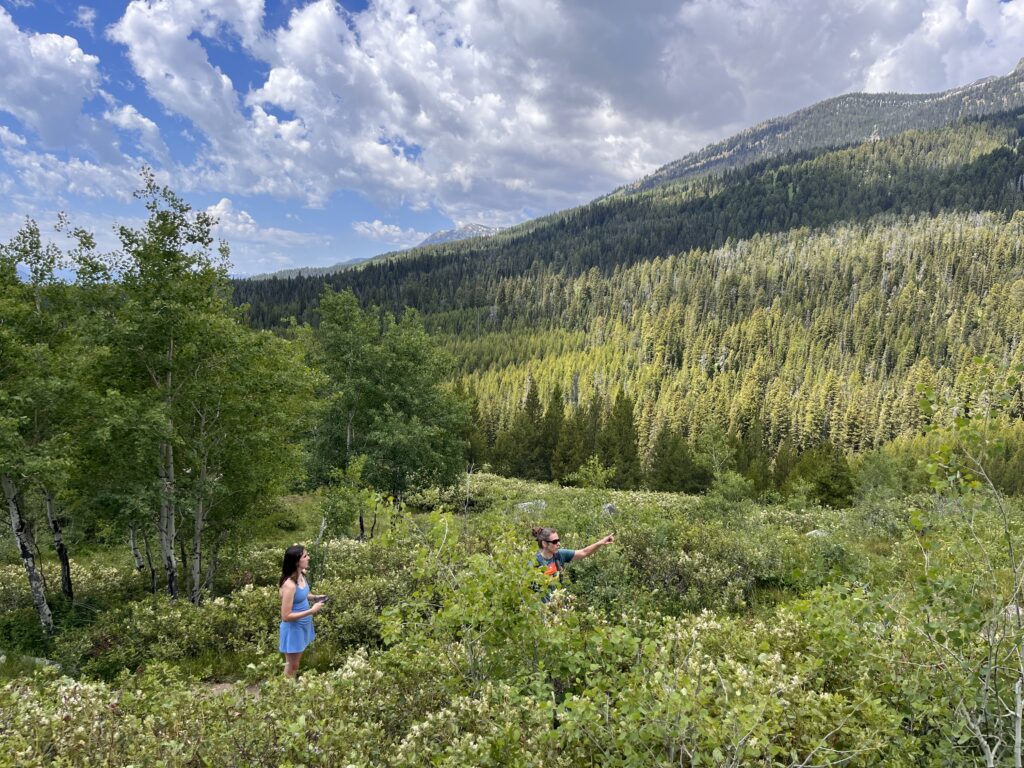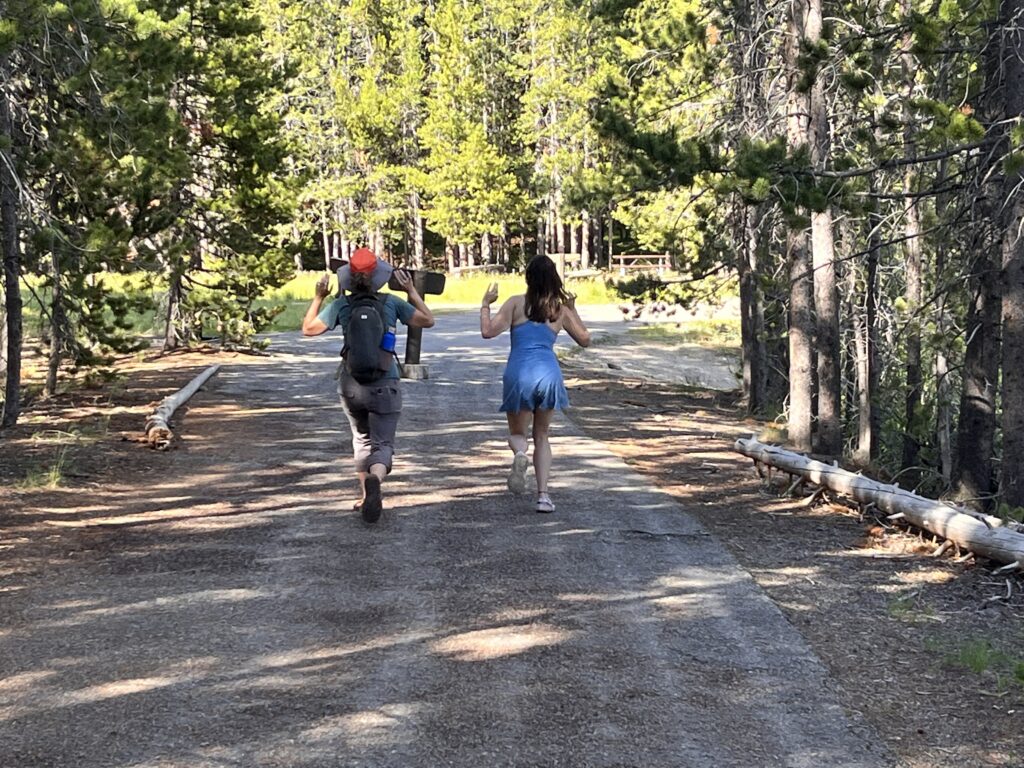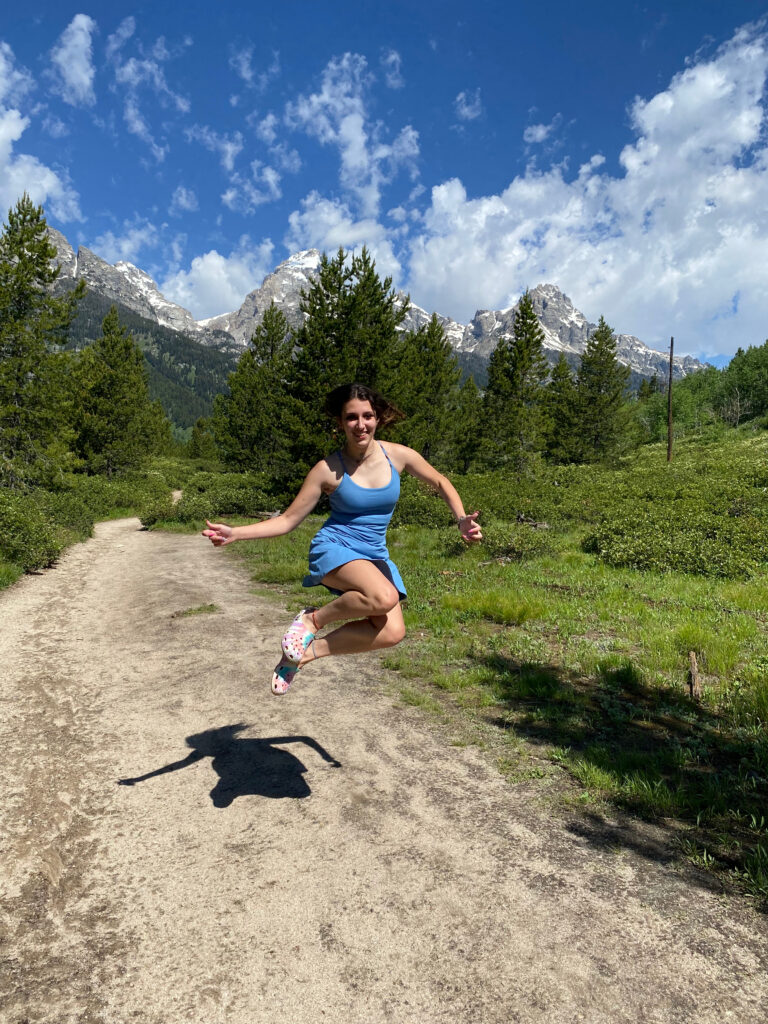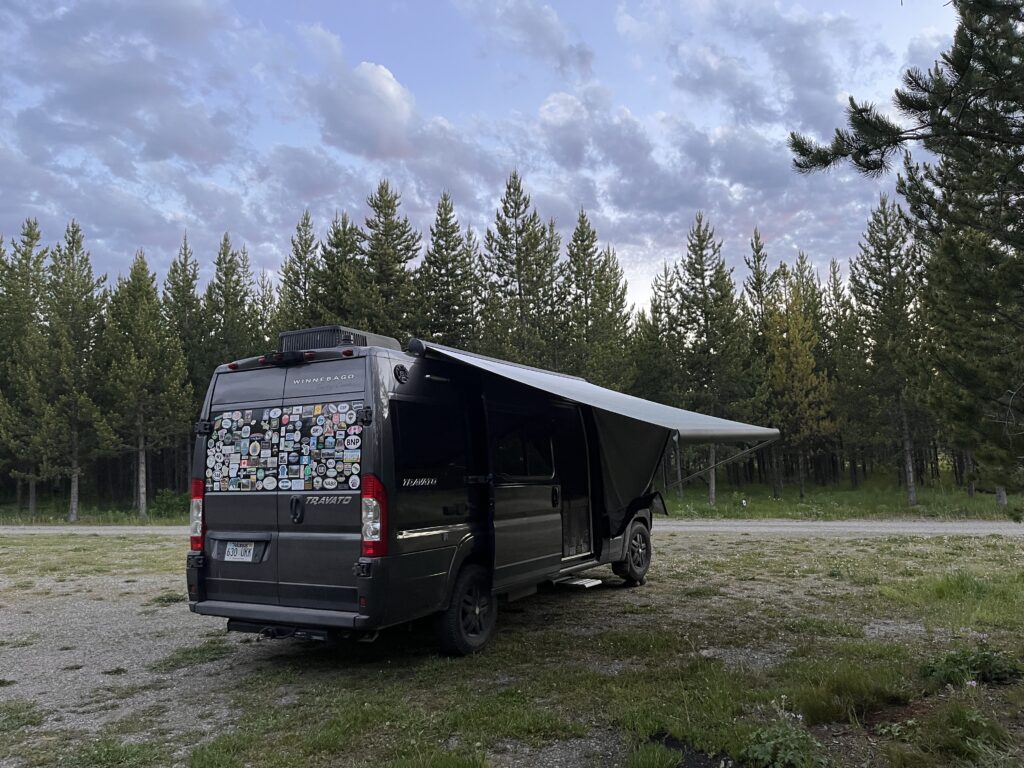 From there we went down to Jackson Hole (apparently slowly being renamed simply "Jackson"). A tourist Mecca, and collection of overpriced designer shops and restaurants, and people of all sizes and colors packed into tight fitting "athletic wear" I presume they never make real use of. Aly bought some whoopy Lucy tight little "dress" for an obscene price and we ate at a trendy overpriced restaurant with cold French fries 🙂. Lol. Walking by big plate glass storefronts and seeing the reflection of my own 60 year old overweight body with bad hair and grandpa shorts, I remember these hip high dollar towns are just not my thing anyMORE – they never really were.