Cedar Falls is a beautiful waterfall at the end of a deep hike into a holler at Petite Jean Park. I've seen photos of times when the water thunders over the bluff in 50′ wide stream, and though the water wasn't that high, it was still beautiful when we visited (Insert link to Hike)

Making a painting appear before my eyes on a white canvas is very rewarding to me. I usually start with the background sky…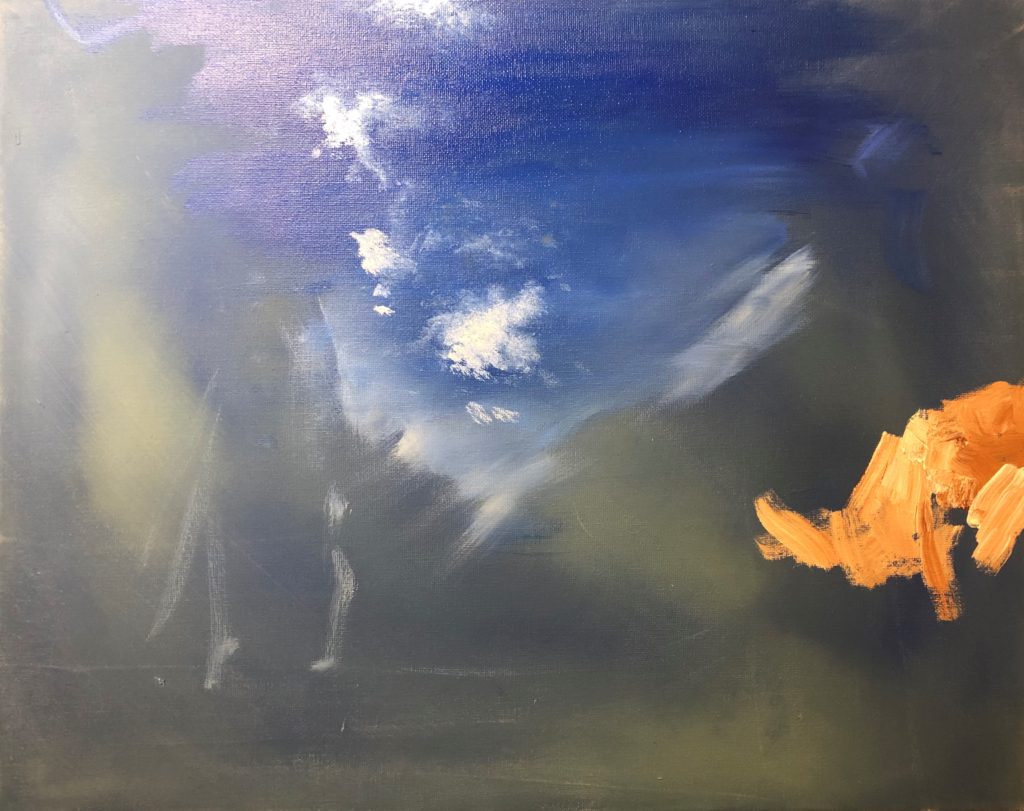 Then I hunt for the Horizon lines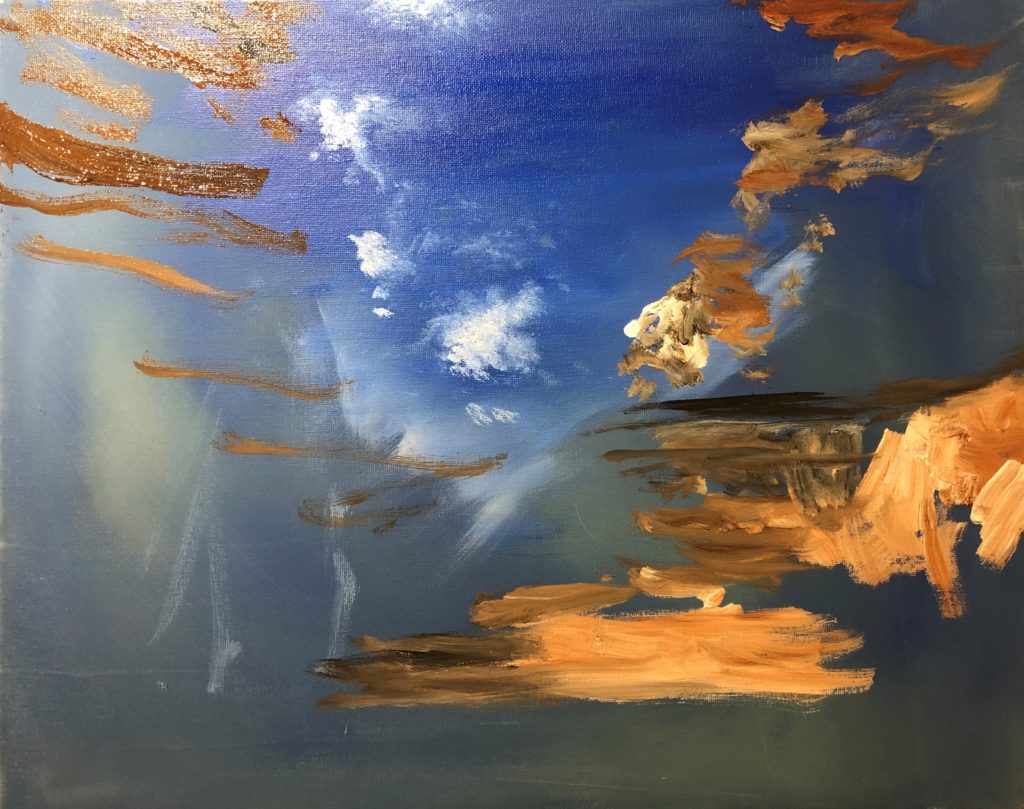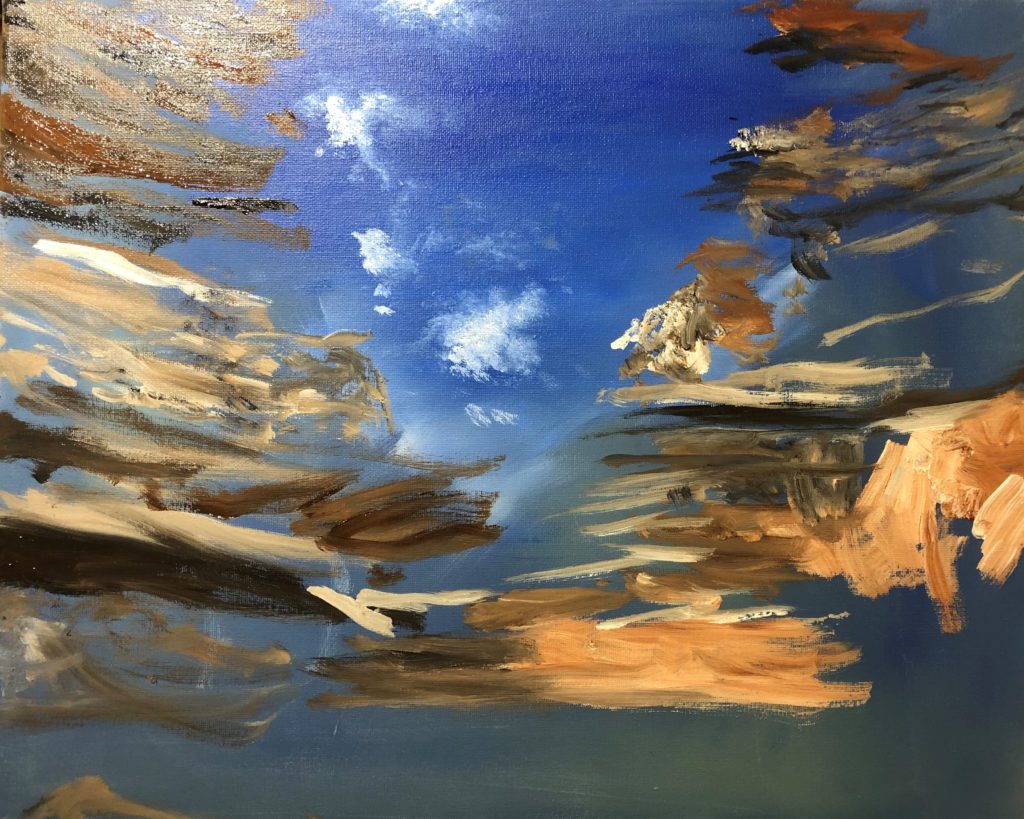 Filling in the mid ground, I like to let some of the background color show through to make the painting more homogenous…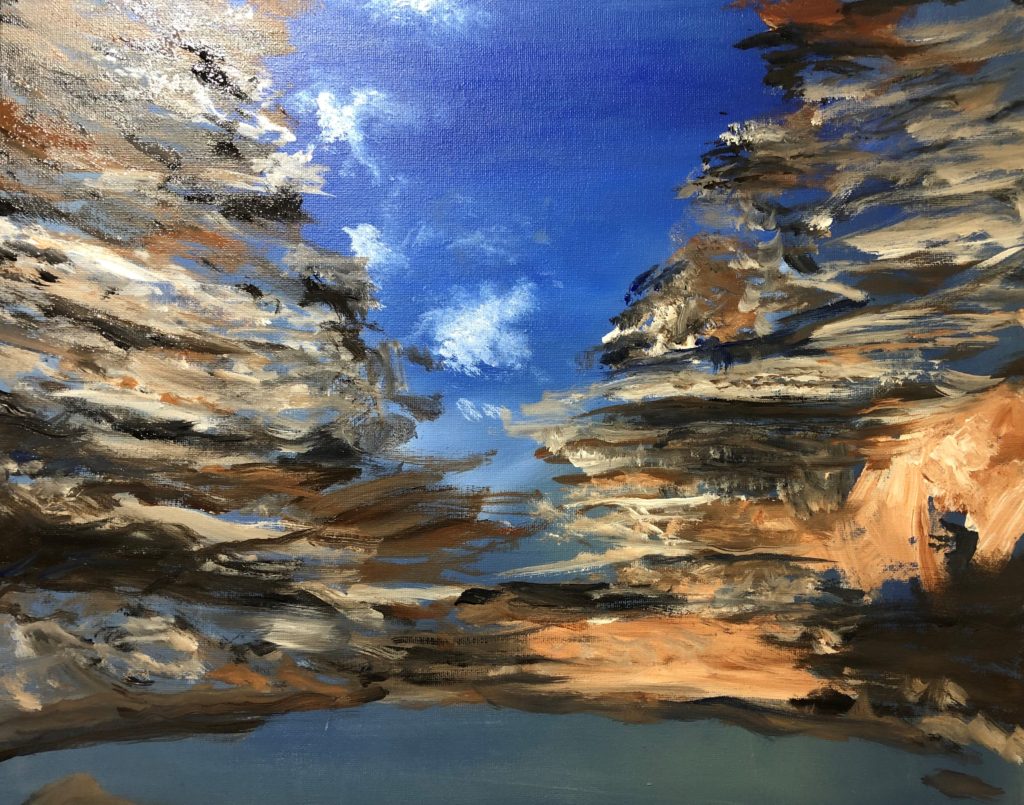 I work out light and dark values as I go, and this painting is already taking shape. Here I am adding the tree line back behind the bluff.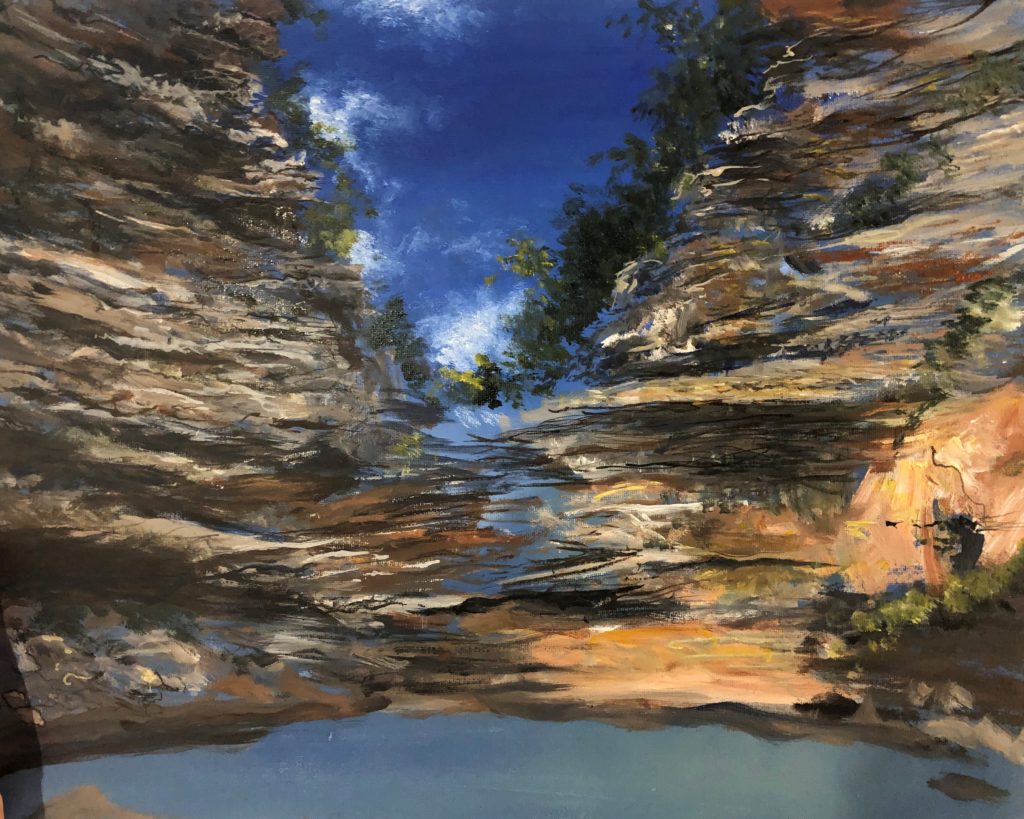 Adding detail to the rock..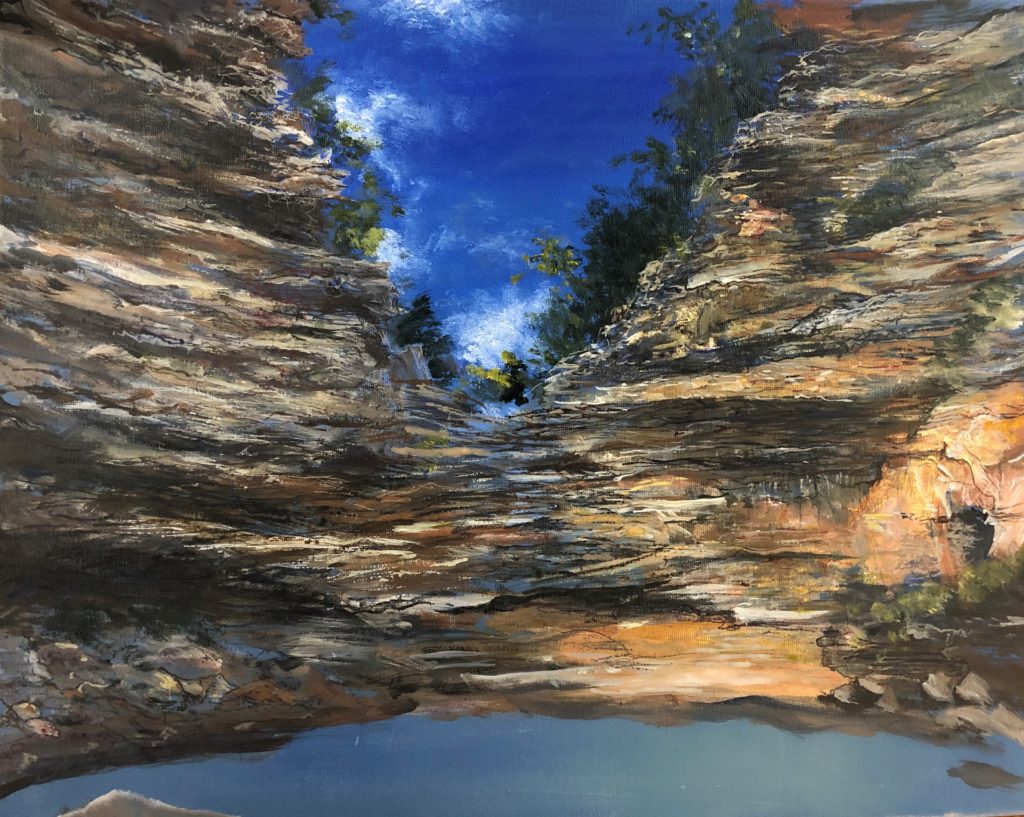 Some of the foliage hanging from the bluff side, and some movement to the water in the foreground.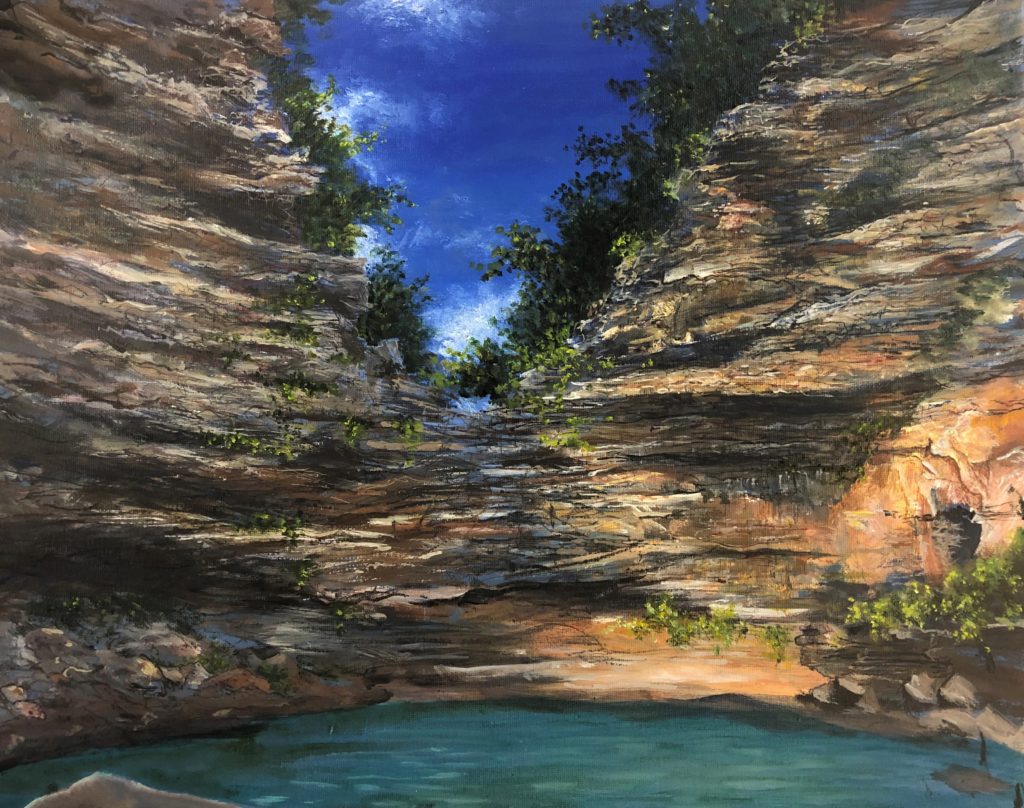 Adding the water in the waterfall, some foreground foliage to the left, and reflections in the water. The painting was looking a little too "cool", so I did a wash of Indian Yellow across the whole thing except the sky.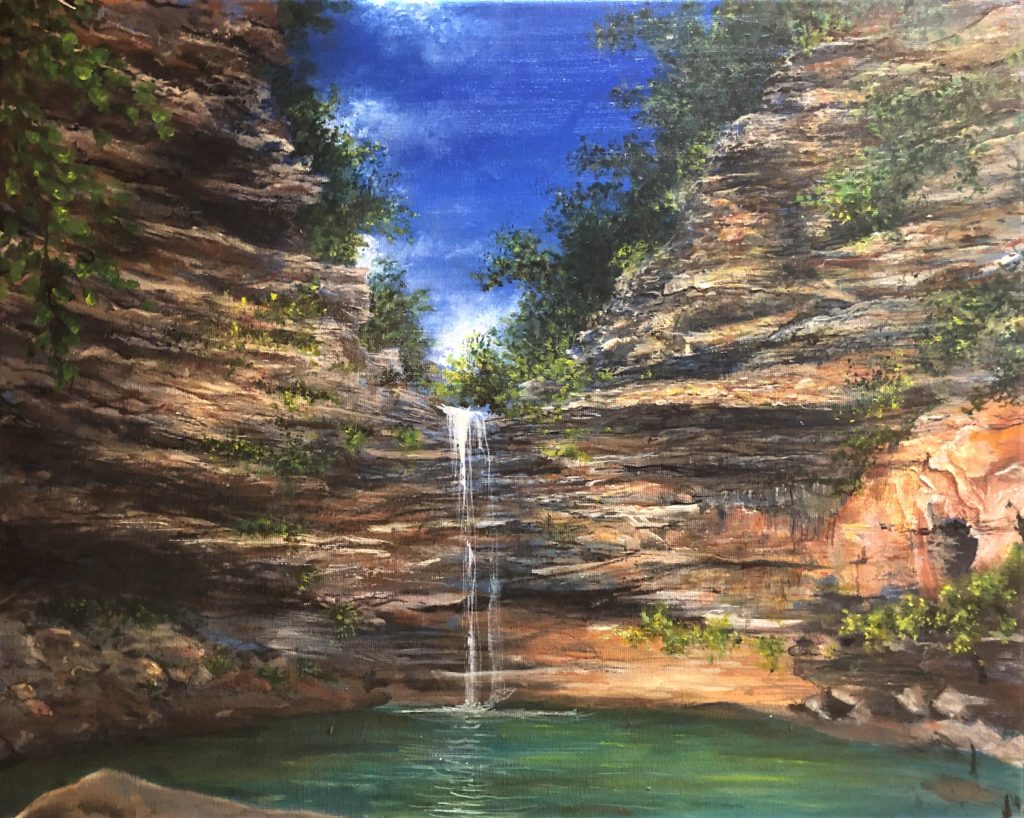 Deepening and refining shadows, cracks, and rocks…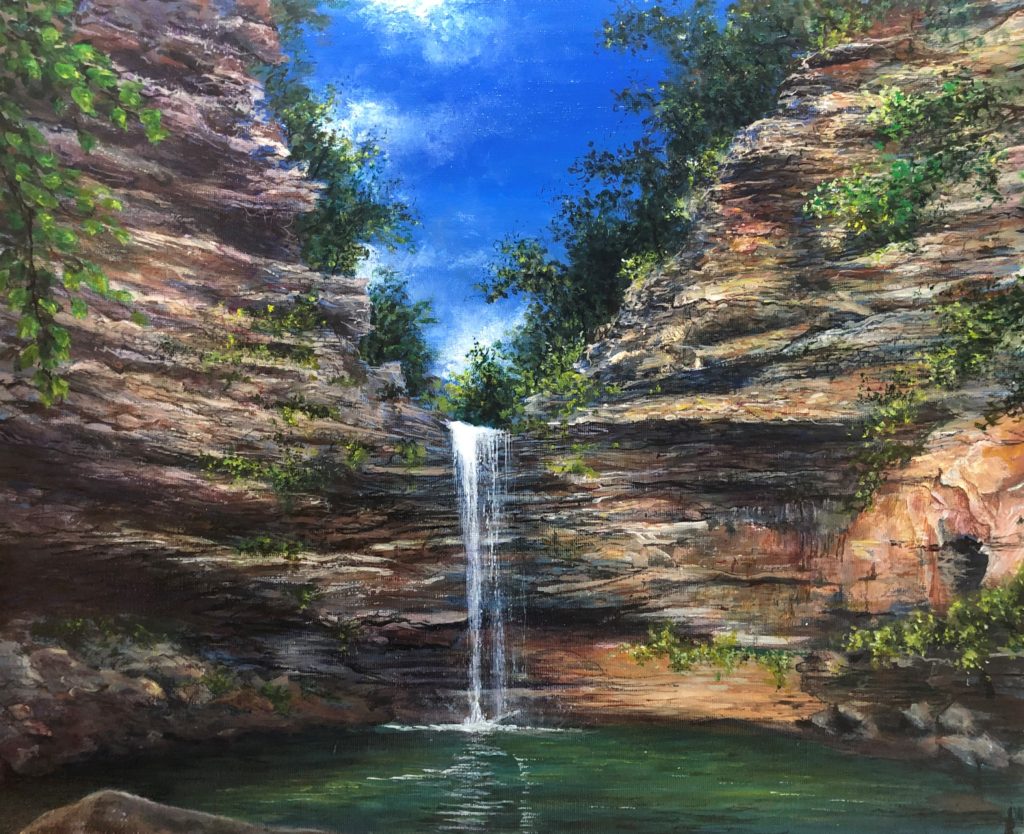 A little more color to pop, and adding Jennifer and Aly on the trail at the lower left of the waterfall.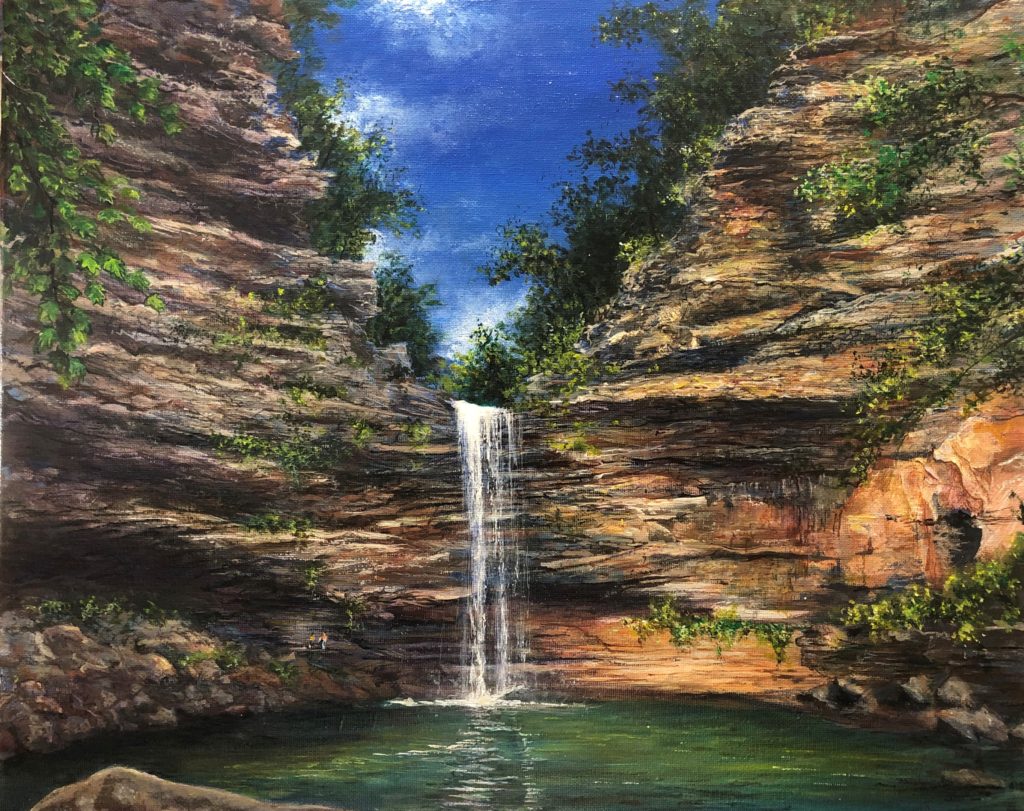 A couple more people on the right side of the falls for balance.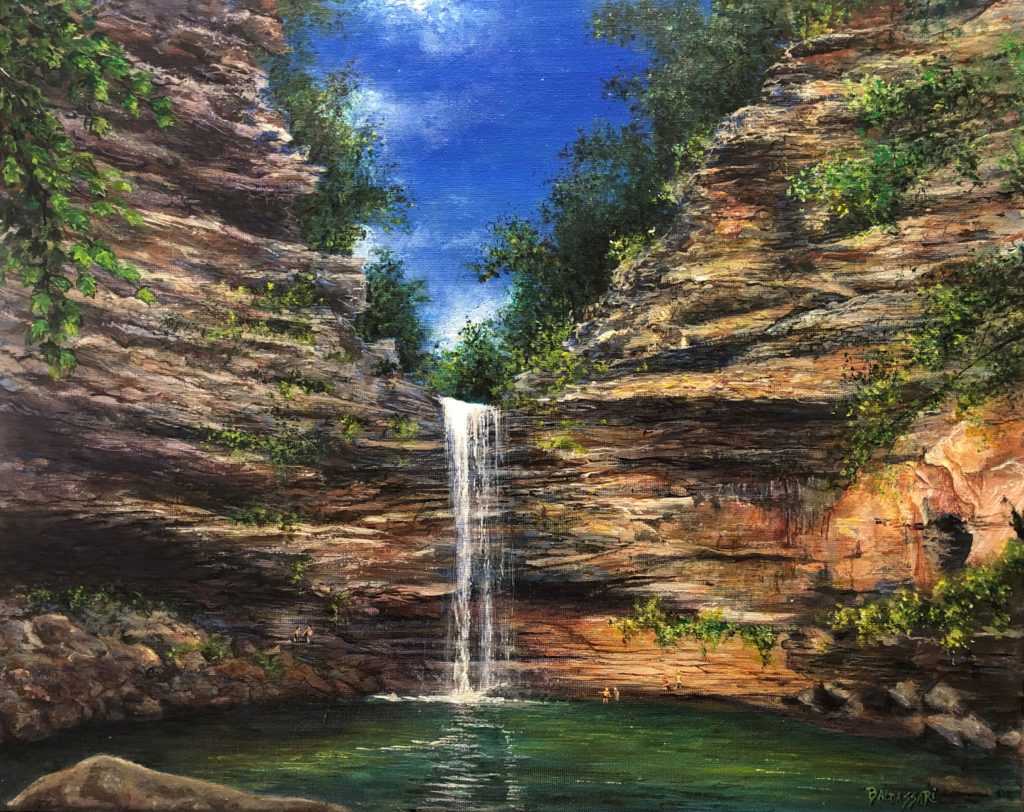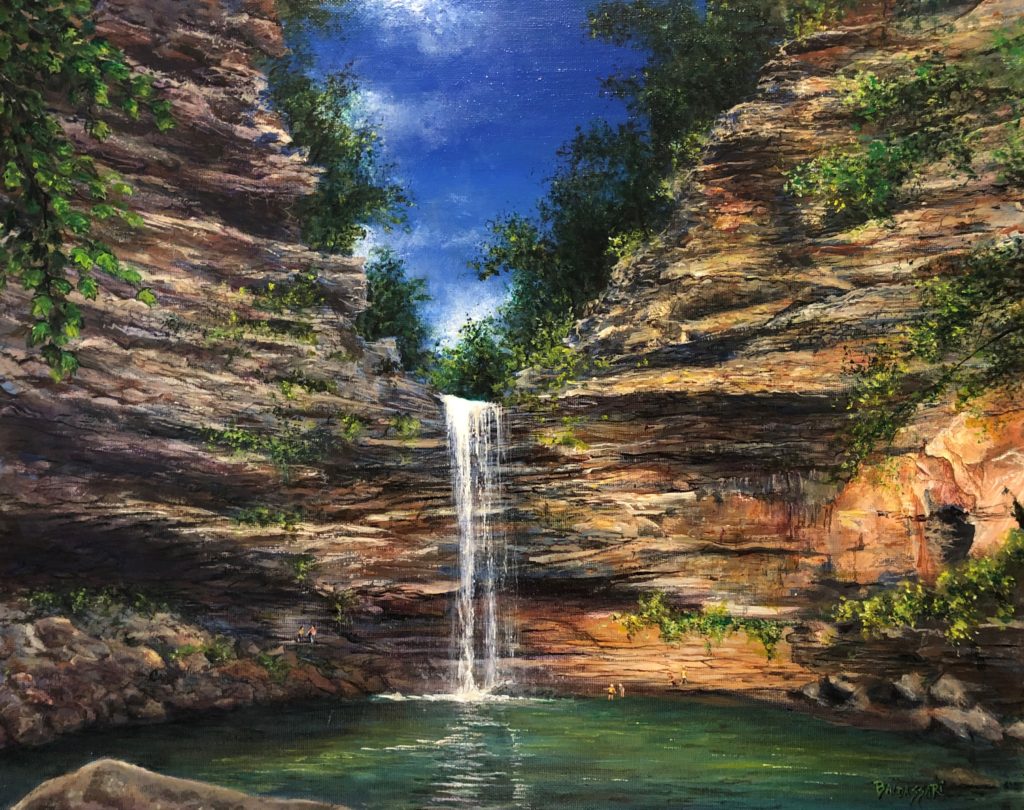 Final details, signature and coat of varnish.
The finished Painting: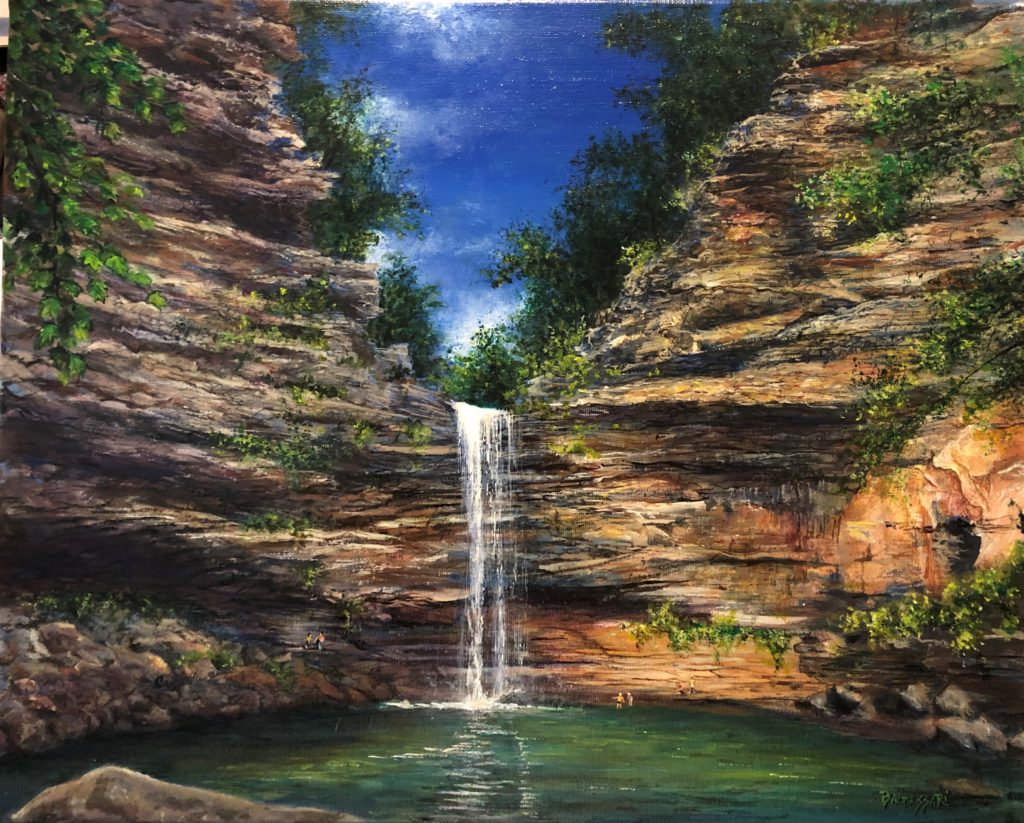 A detail of the people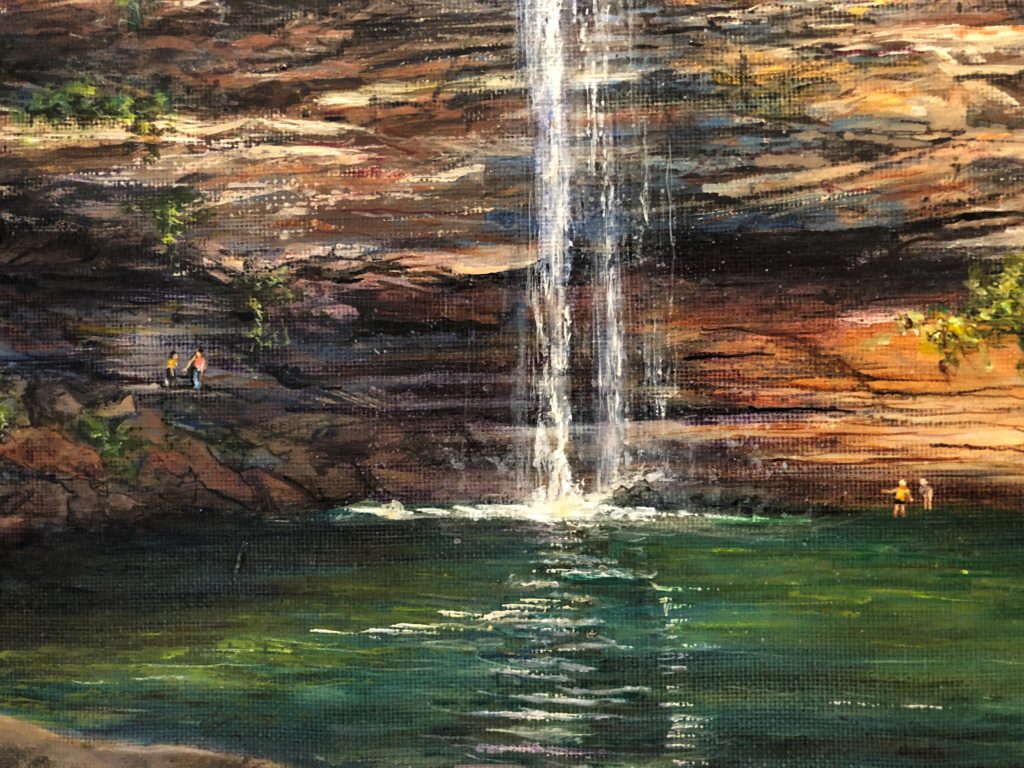 And a Frame..
This Painiting is for sale at the Nelms Gallery in Jasper, Arkansas.