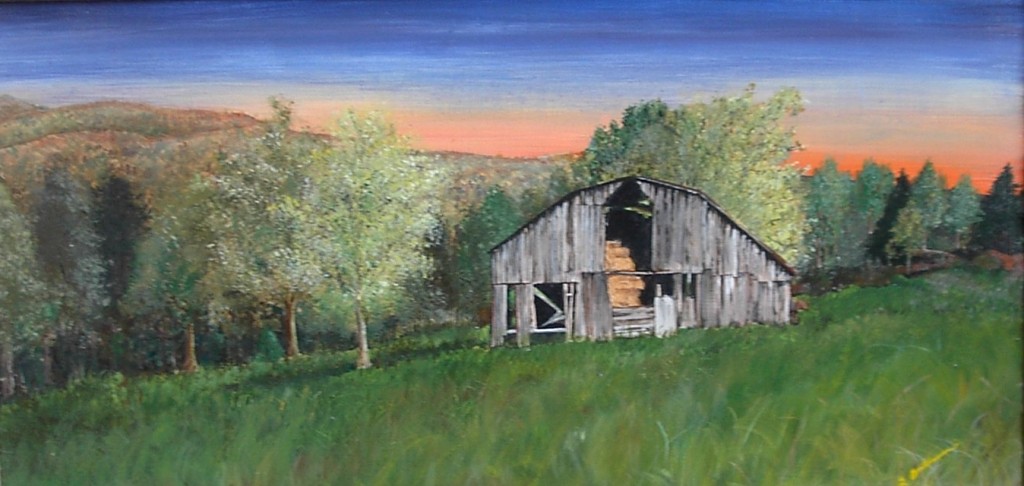 Stuckeys Barn on Scenic #7
This was one of my first partial plein air attempts (I did some sketches and took some photographs on site, and finished the painting in my studio).  The Barn has since fallen in and been removed.
The Original 12X30 Acrylic Painting on board is in a private collection, and a few prints matted to 11×14, with, or without a frame are still available.