I started this painting Plein Air in the Ho Rain Forest in Washington back on our trip in July. This was the view just steps away from our campsite.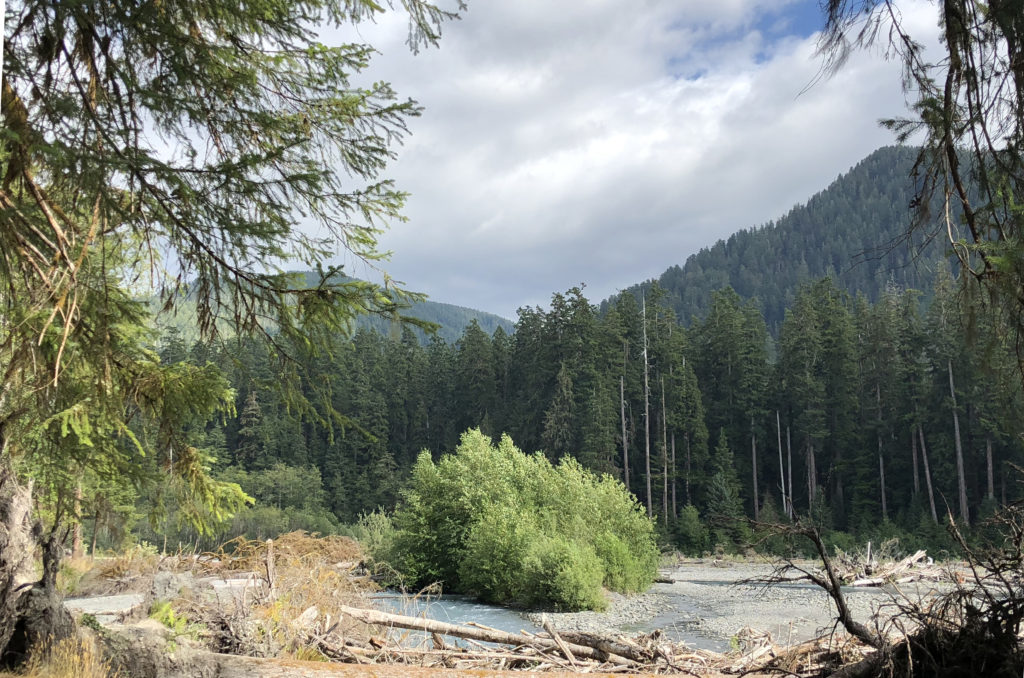 This is the sketch I did while on Location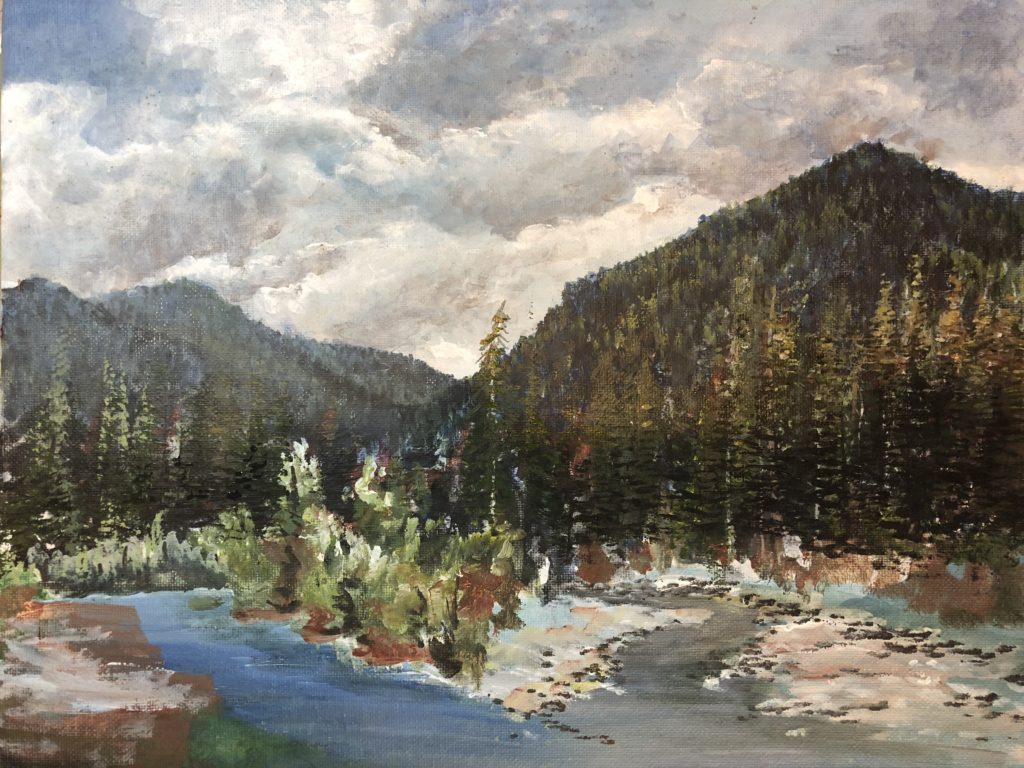 Worked on it at home from the photo.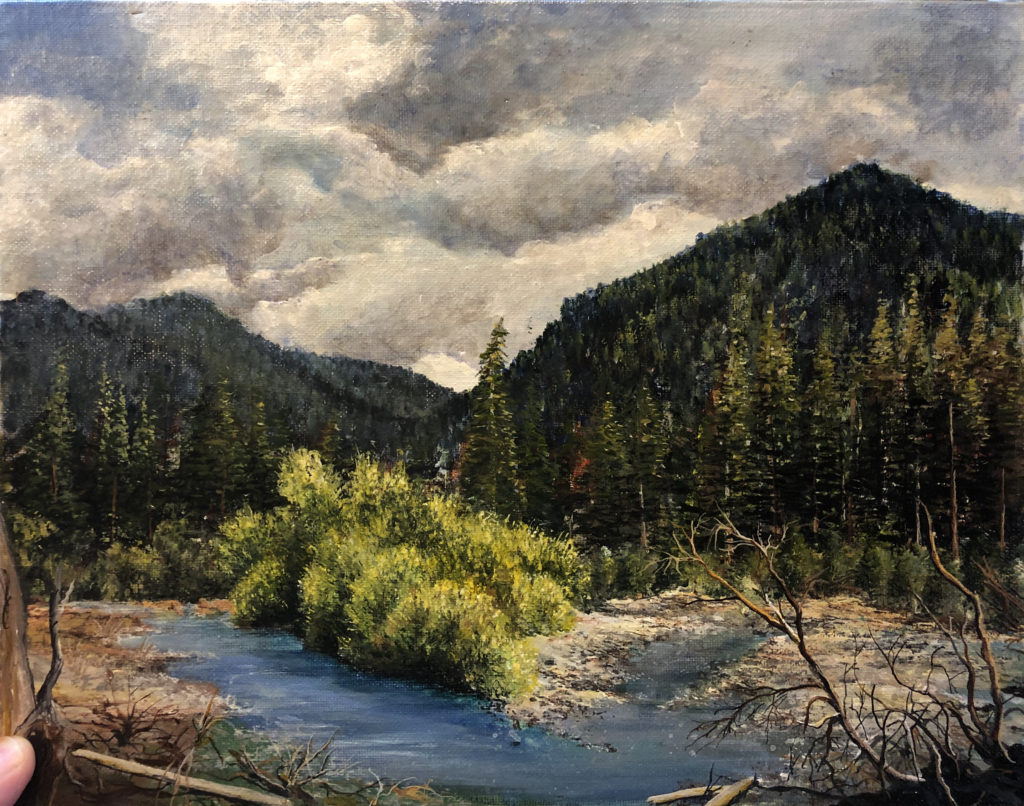 And this was the finished Painting.