This Painting was taken from a Photograph I took on my Iphone while visiting Big Bend National Park.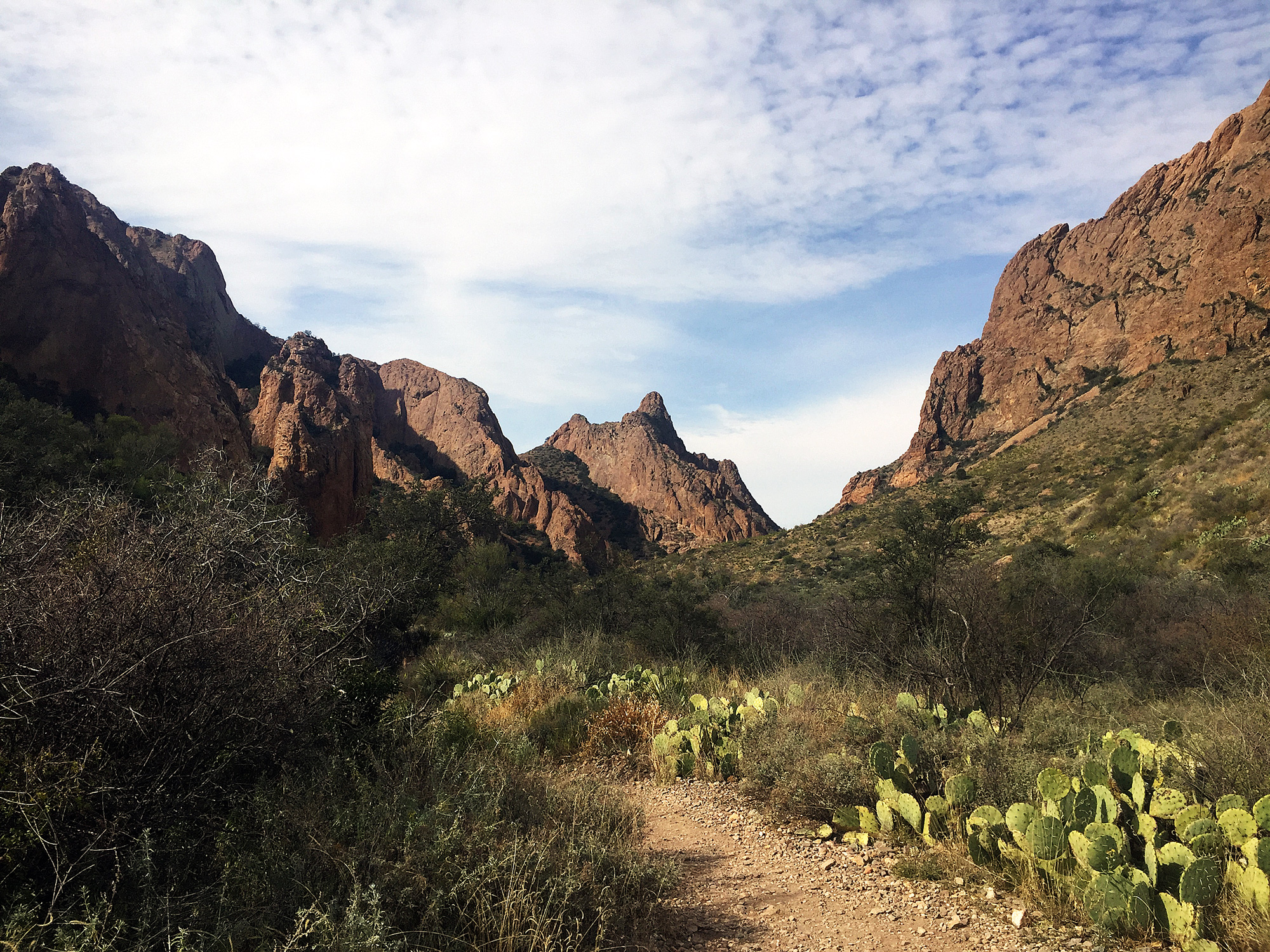 The canvas I started with was already painted once. I didn't like the original work, and had painted over it with some blue paint I had on my pallette. (You can see the original color on the bottom 1/4 of the picture). I squished a couple blues around and then started adding some interesting cloud formations.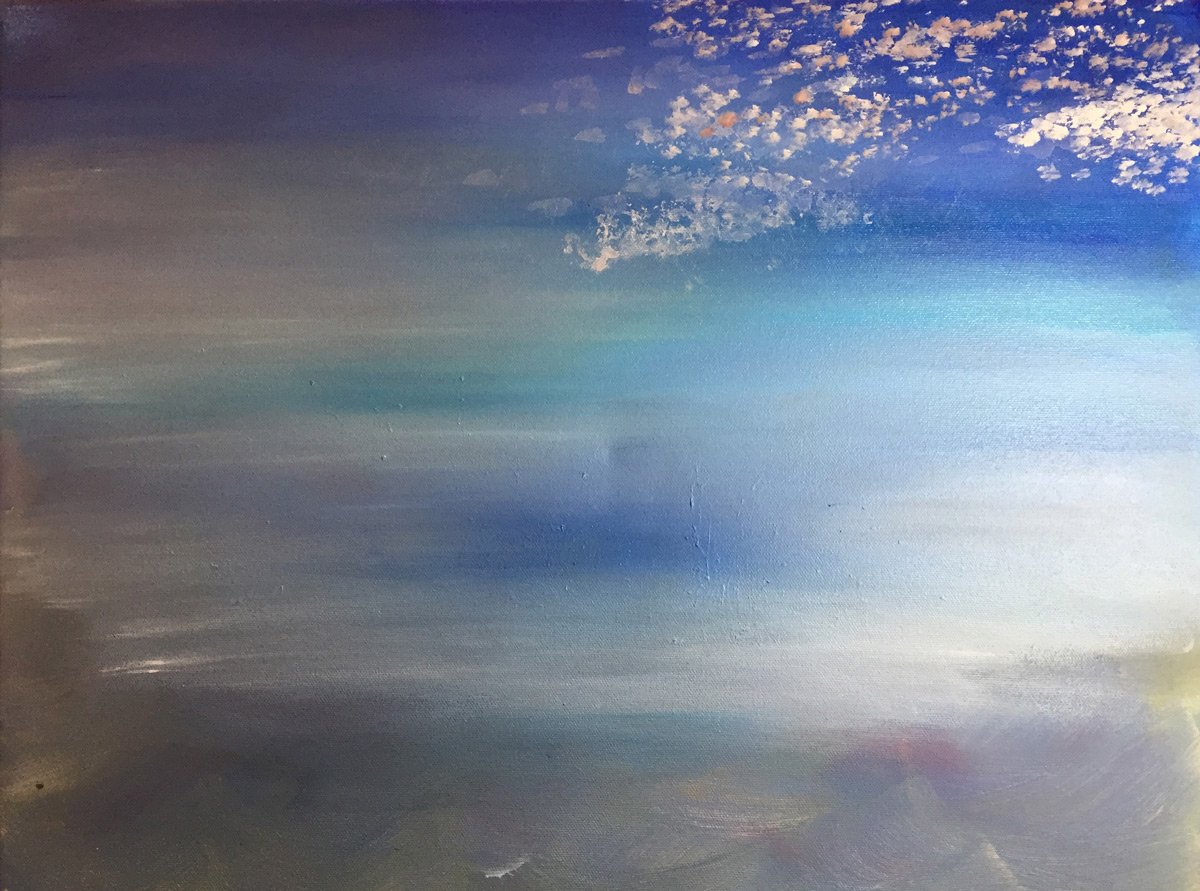 Working from the Photograph as reference, I worked the clouds some more and the tinted the sky with reds, browns and yellows a little more than it really was..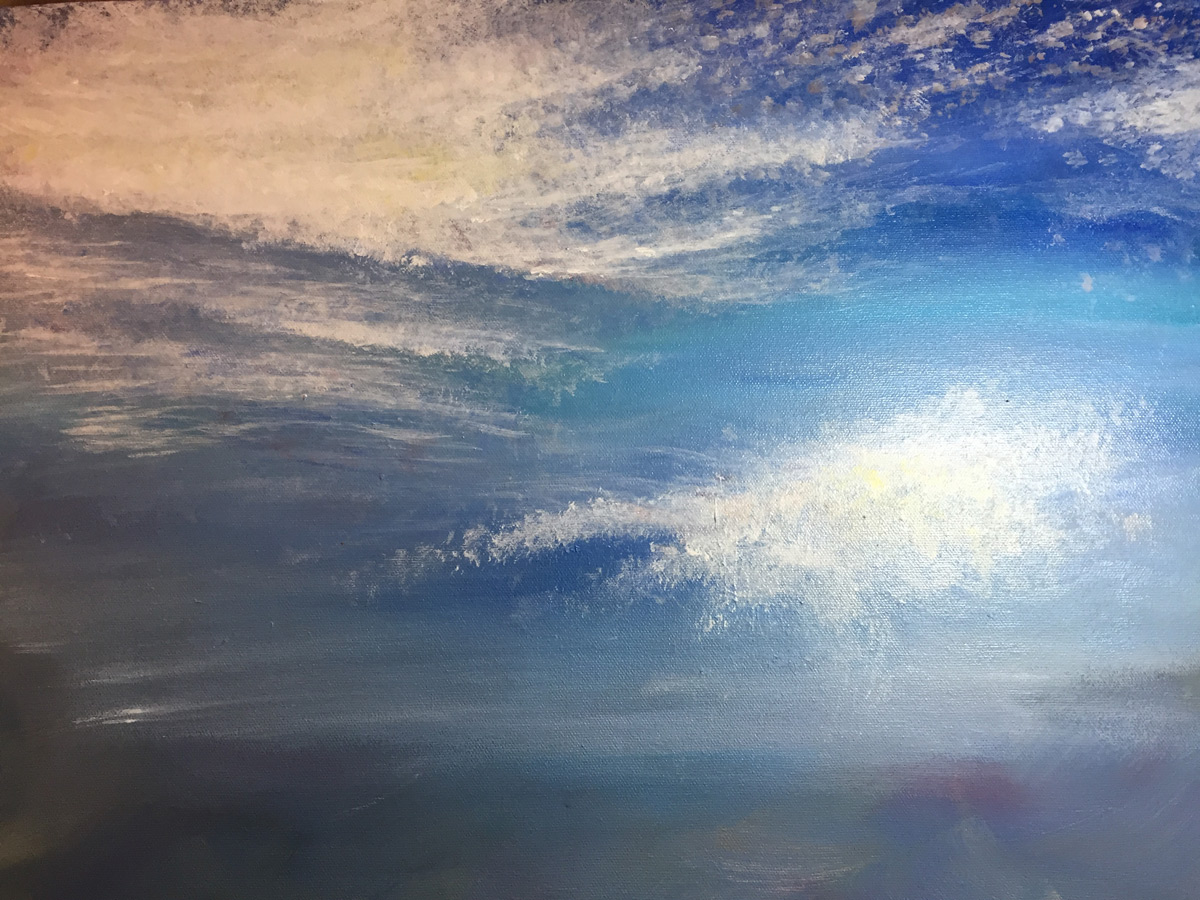 Then I used some Browns and Purple to sketch in the horizon.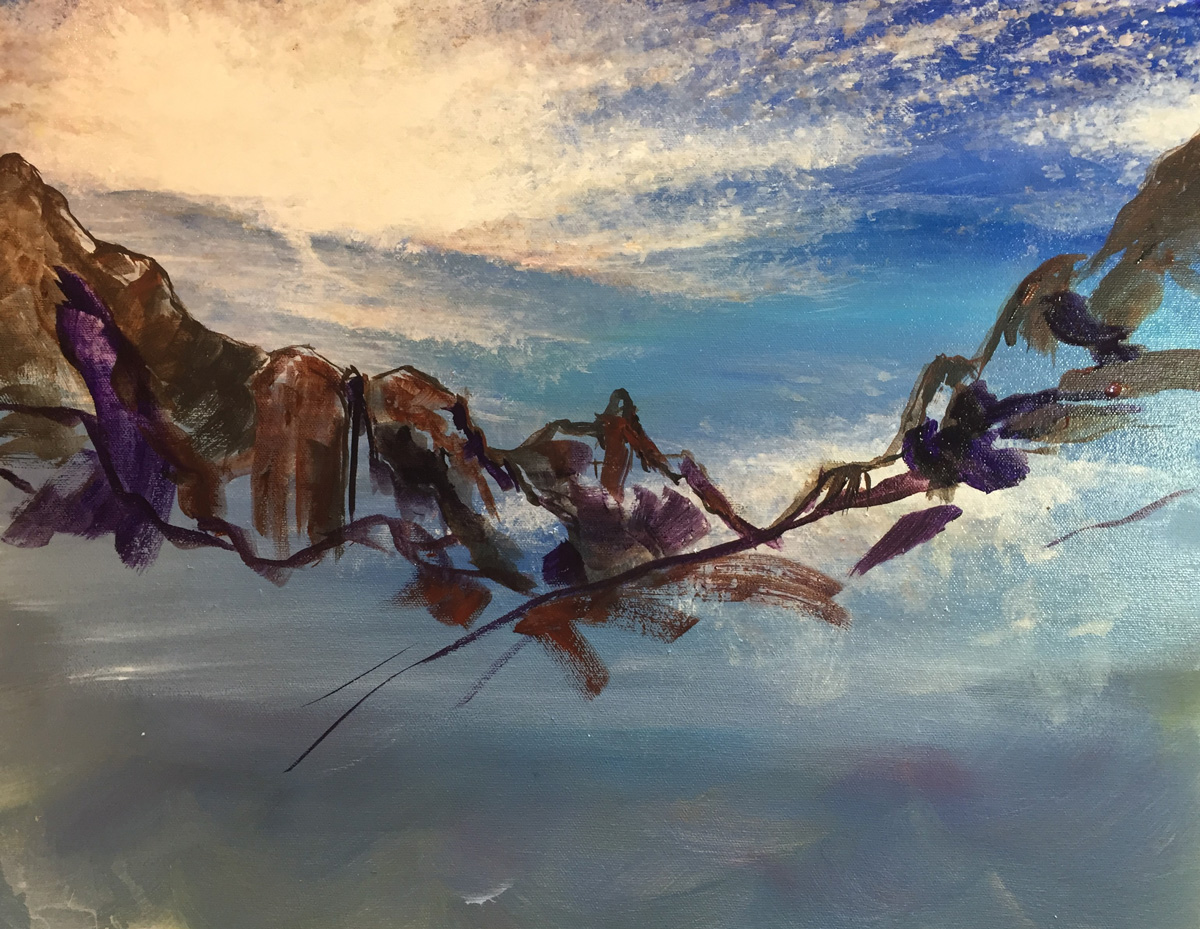 And worked forward a little with some contrasting color for an underpainting blocking in the colors and shapes.
Once satisfied with the placement of shapes and composition, I started working the mountains in the background a little.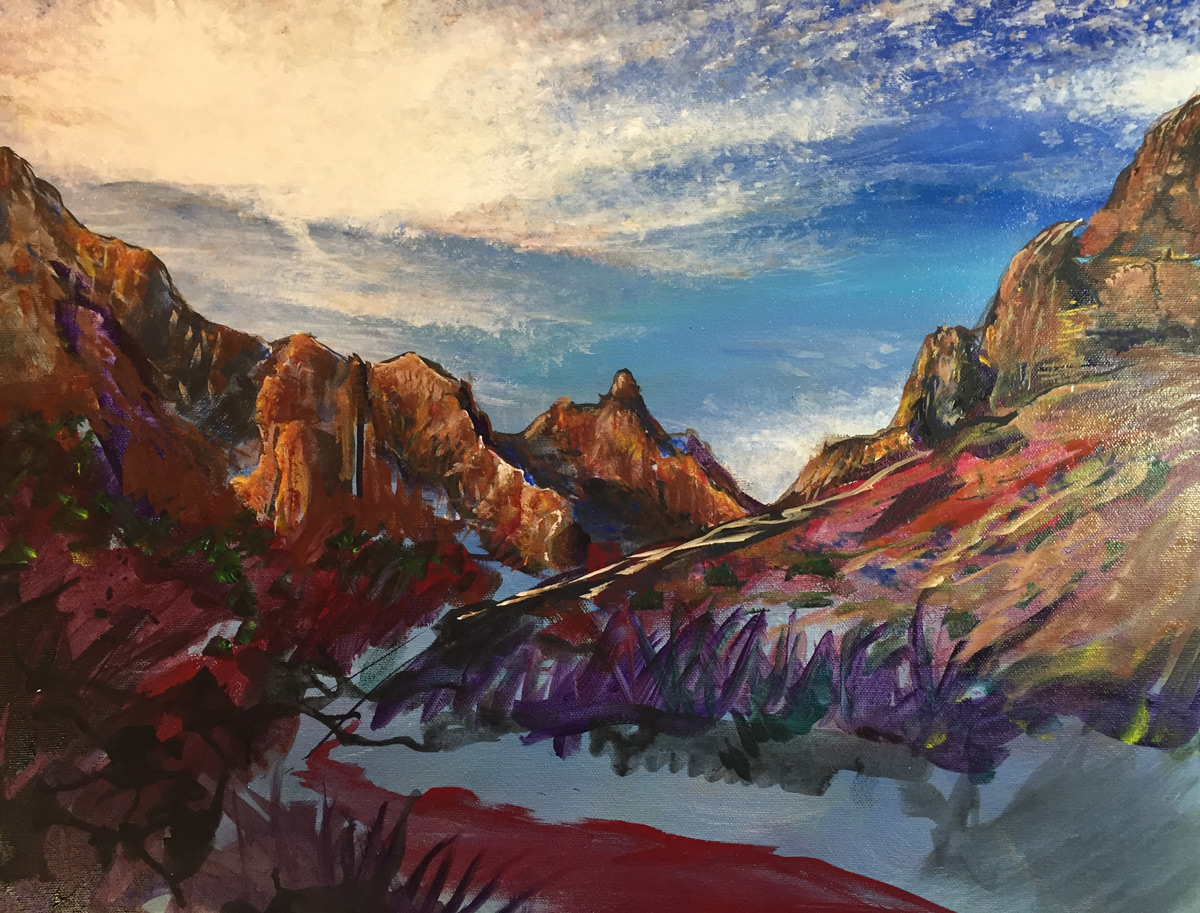 The Red swath in the foreground will be the trail, and I added some color for the grasses etc.. constantly working back and forth letting areas of paint dry a little while I worked a different part of the canvas.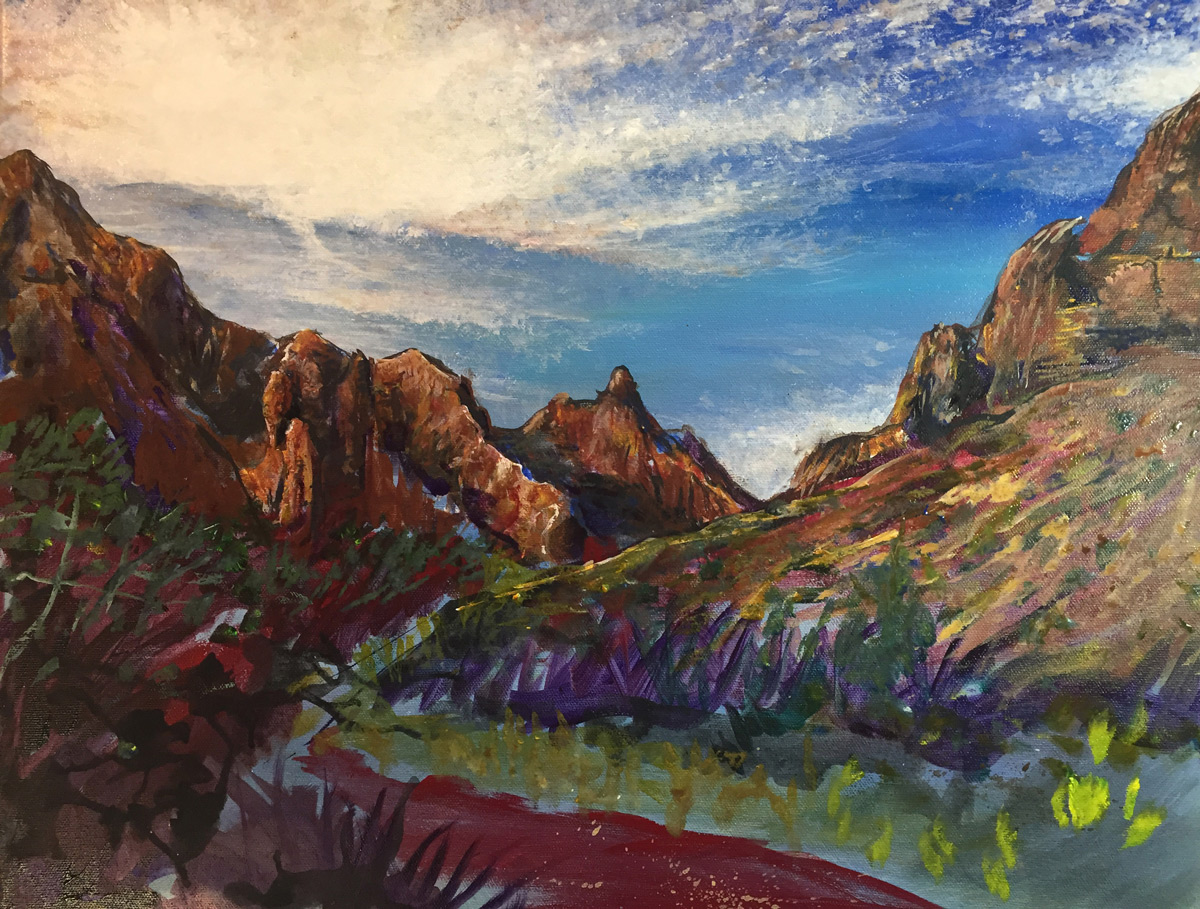 Flicking and splattering paint, I just keep moving forward while refining the background at the same time. Working in the grasses and bushes in the foreground, adding some color to the pathway..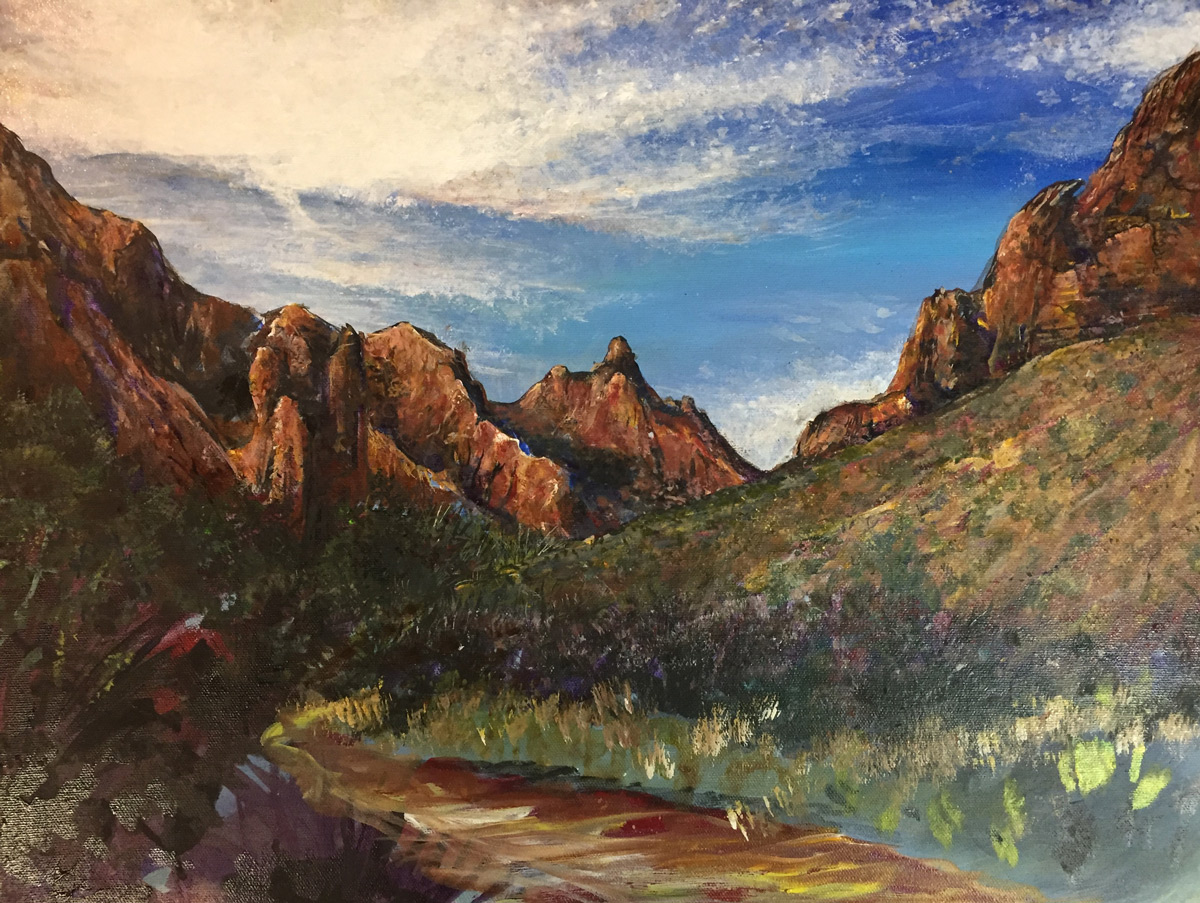 Flick and splatter, flick and splatter… add a few branches in a lighter color so it pops in front of the dark stuff.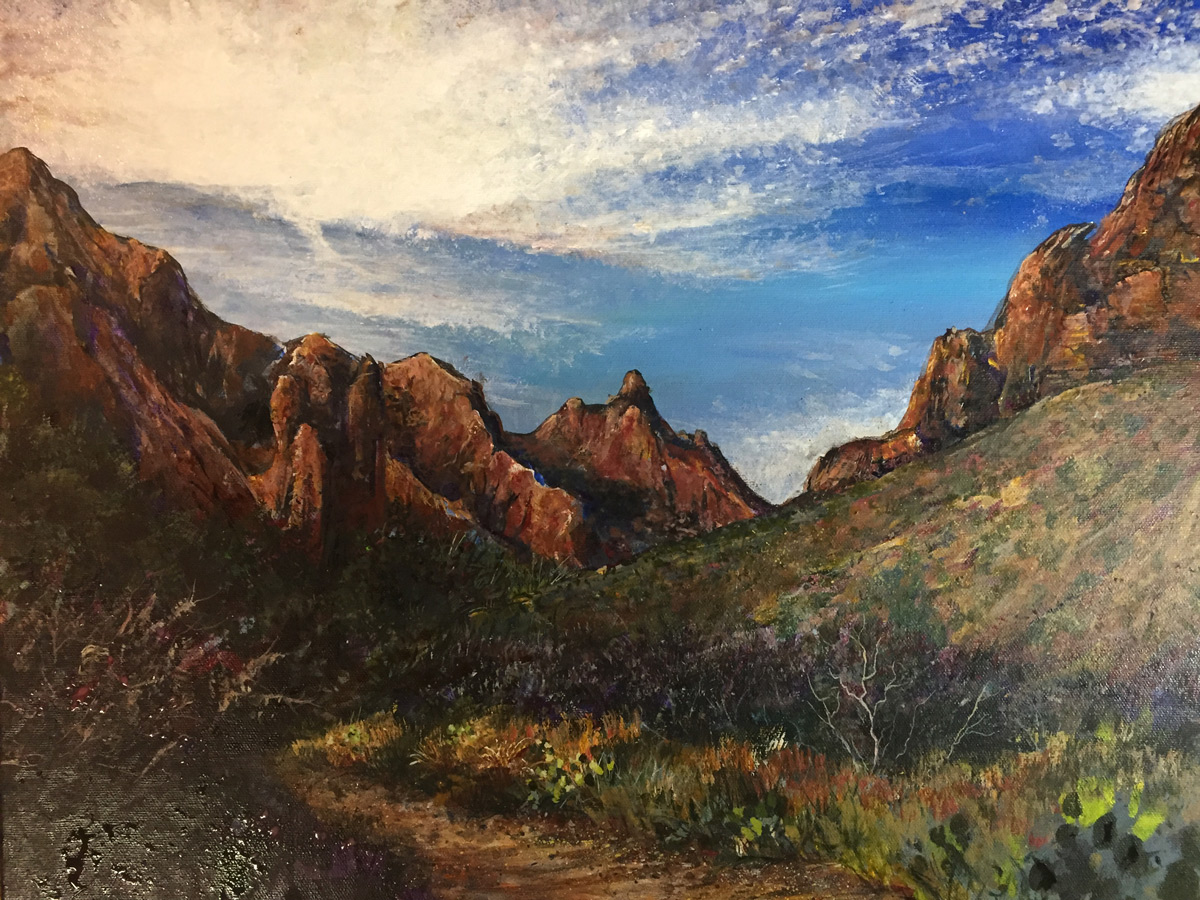 Refine the cactus shapes in front, and add some more rocks and gravel to the walkway..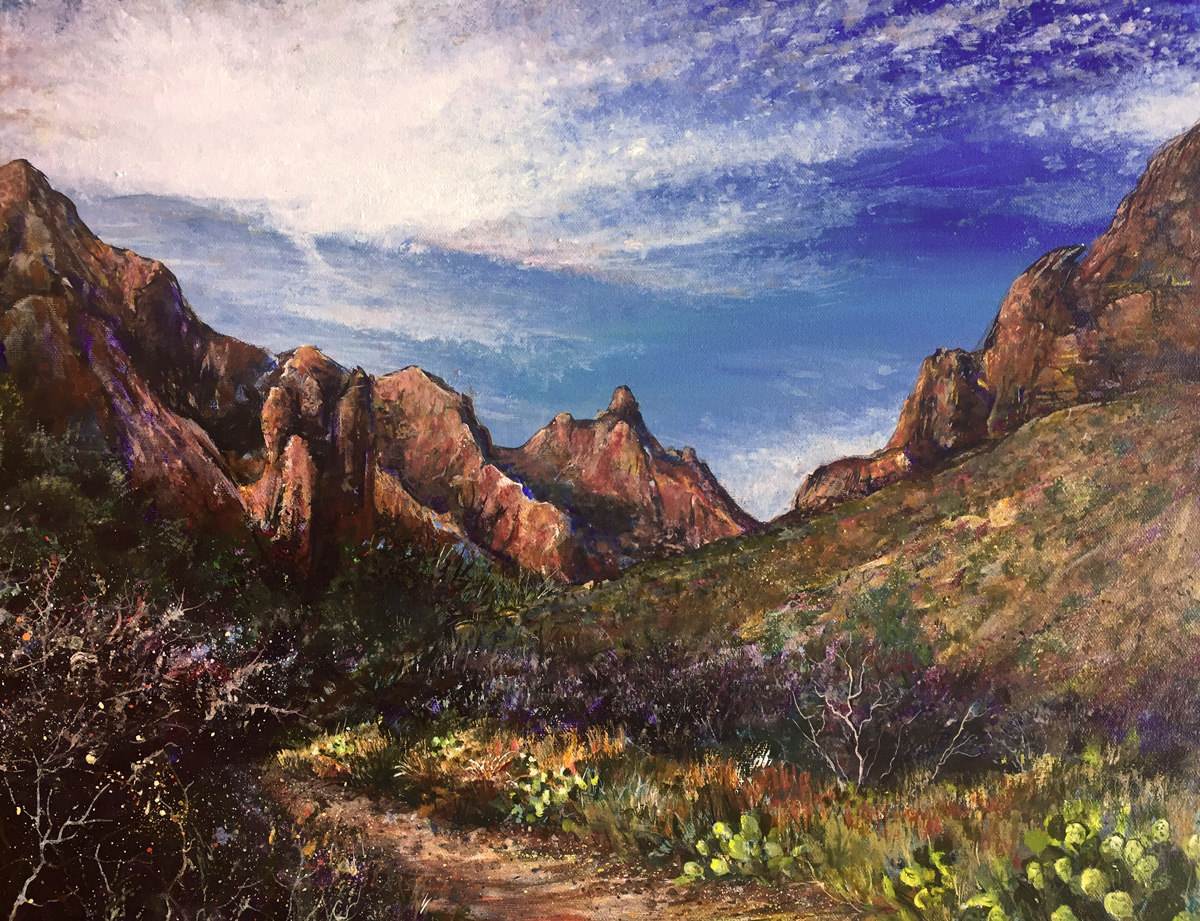 At this point my feet were tired, so I called it a day.  Now I'll add a coat of clear over the top to make the colors pop and study it for awhile to see what else needs to be done…
OK, so it's a tad more colorful than reality… What can I tell you?
…Texas is a little too drab in January for my liking.
🙂
…and finished: