We never really made any "definite" plans for a plan for Spring Break, but when Friday evening rolled around, we jumped in the Van and decided to head towards St. Louis.
We stopped at Nimas Pizza near Cotter Ar. and wasn't disappointed by their "2nd Place in the WORLD" Pie. They also have a bakery right in front of the pizza shop. Not fancy, but no to be missed. I recommend the Chicago style deep dish.
Many of the Core of Engineers parks were closed and we ended up at Henderson State Park (right next to a Marina), but due to be "off season", the park was empty (and free!)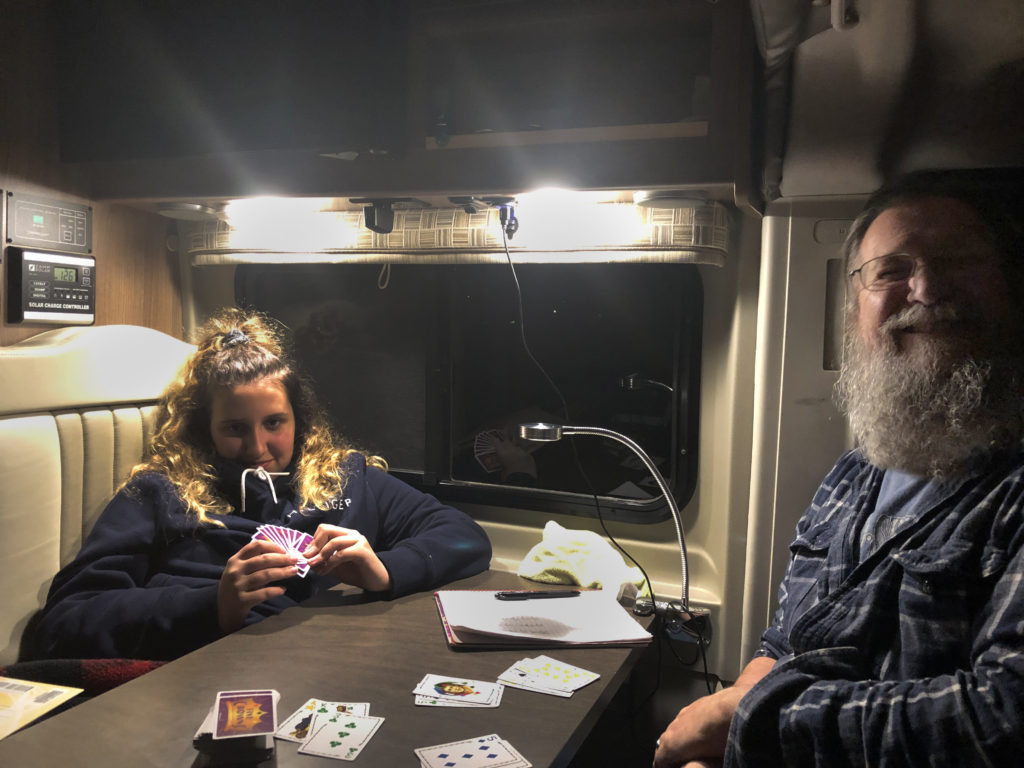 We got to sleep to the sounds of waves gently lapping up on the shore, and when we woke up, fishermen had already gotten started…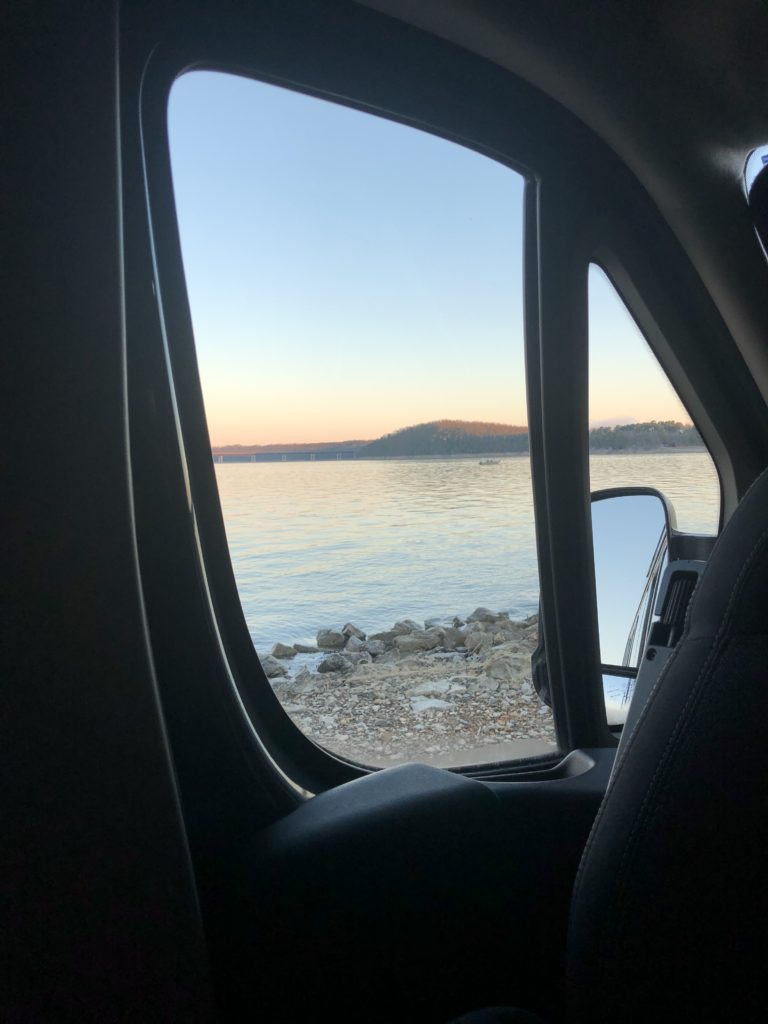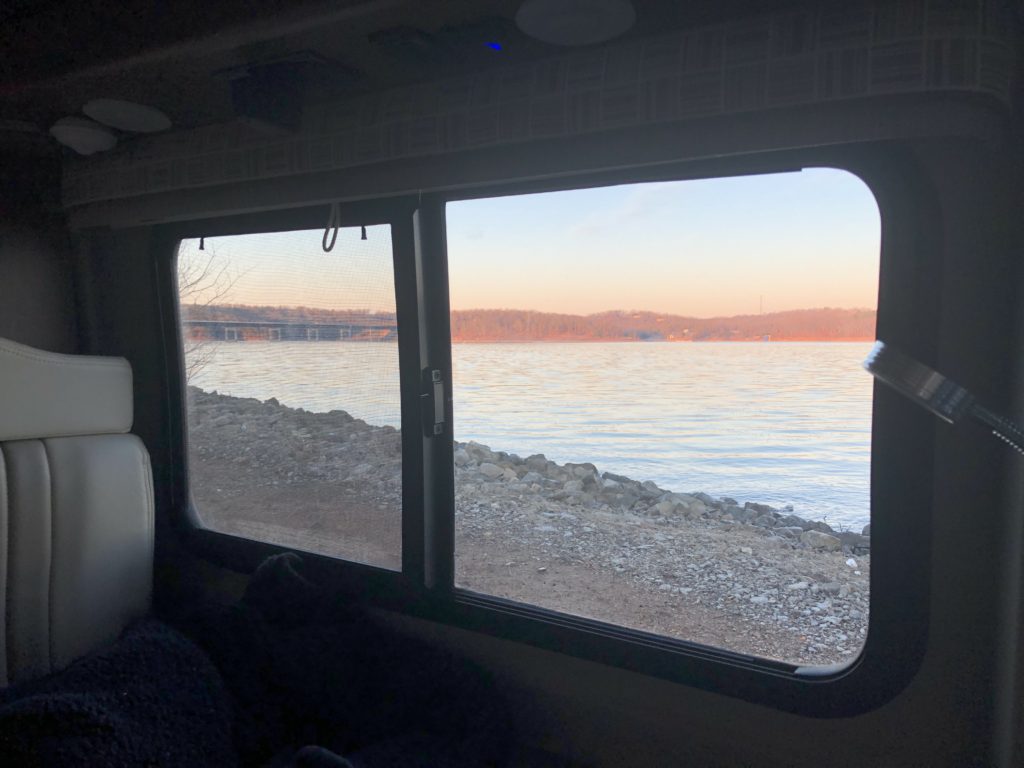 In the morning, I made coffee lakeside, and we had some baked goods we got from Nimas. We headed off through the rolling hills of Southern Missouri to the Johnson Shut ins.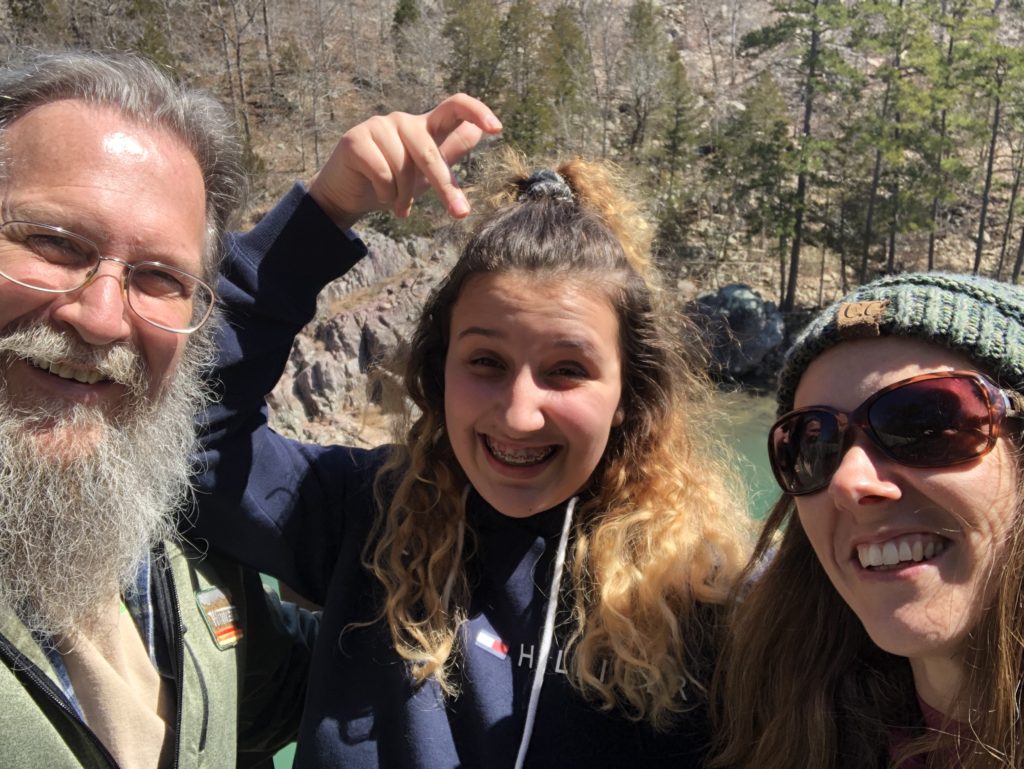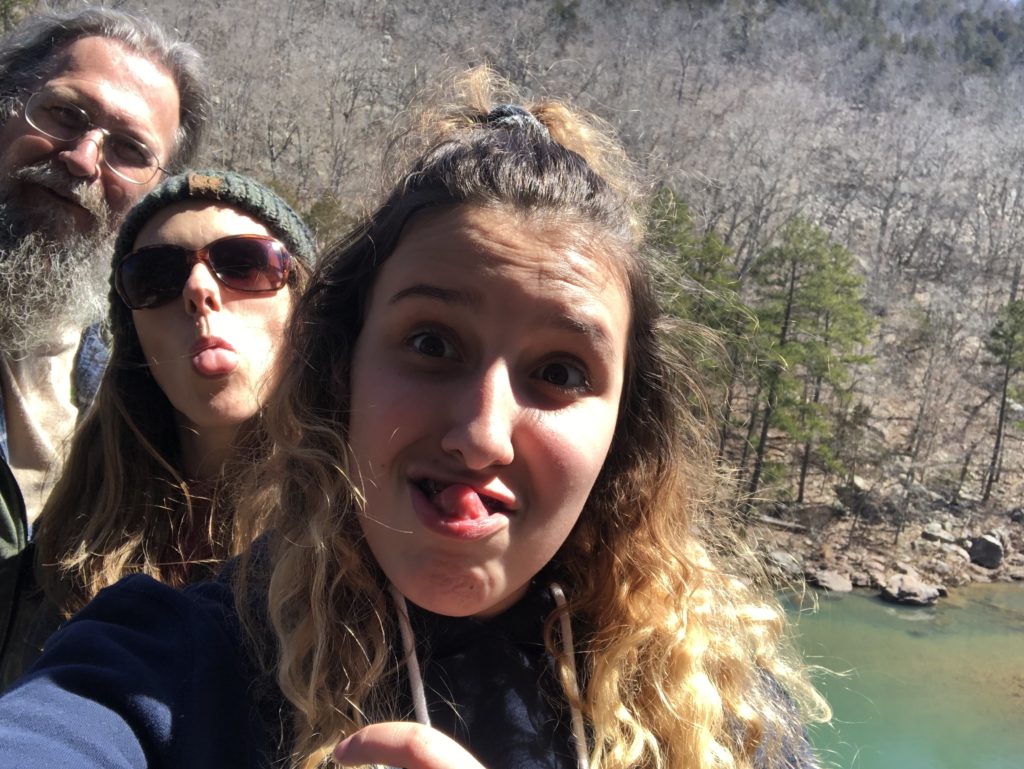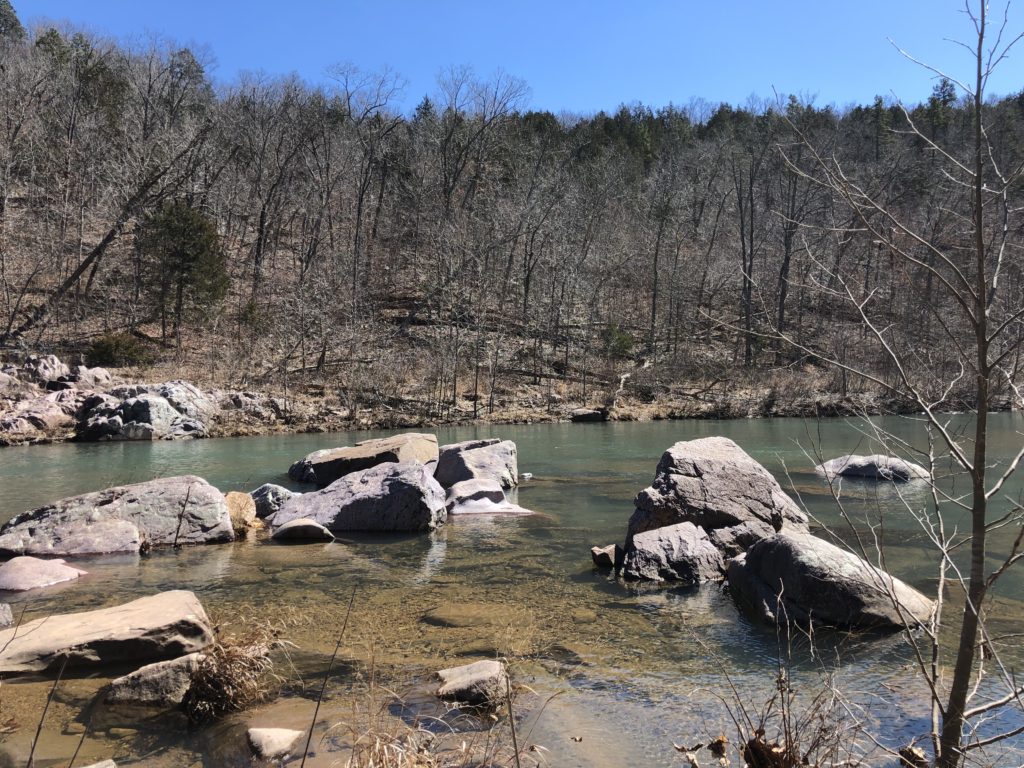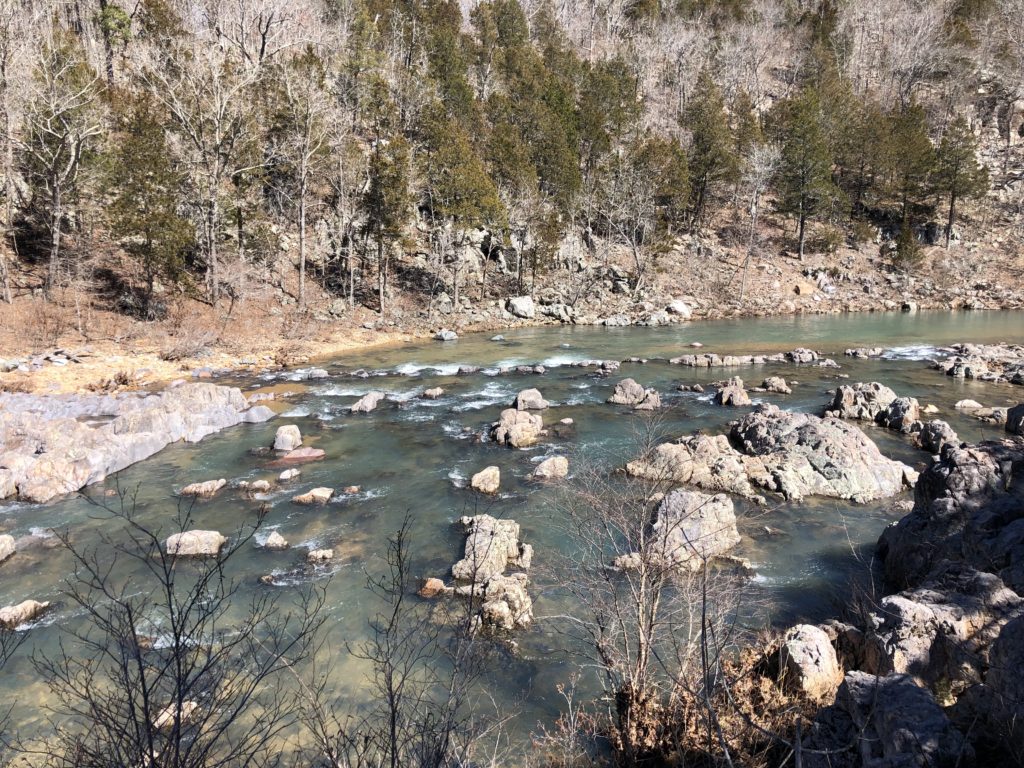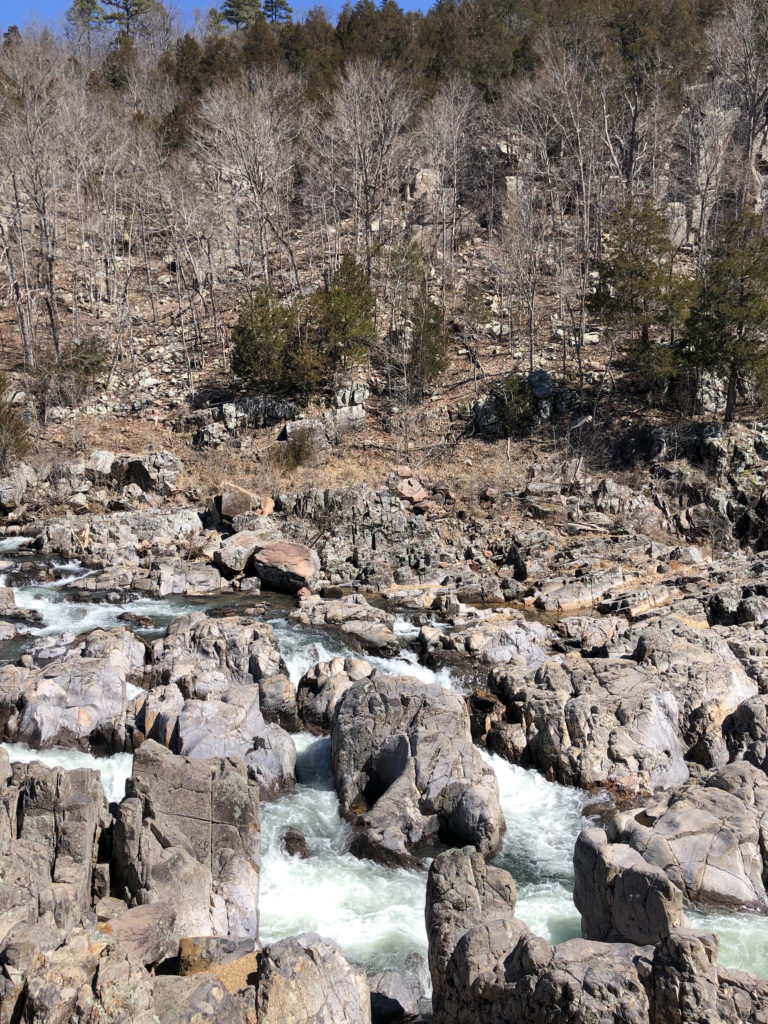 This would be quite the place to swim and lounge in the summer, but by the size of the (currently nearly empty) campground and parking lot, I assume a lot of other people have already figured that out.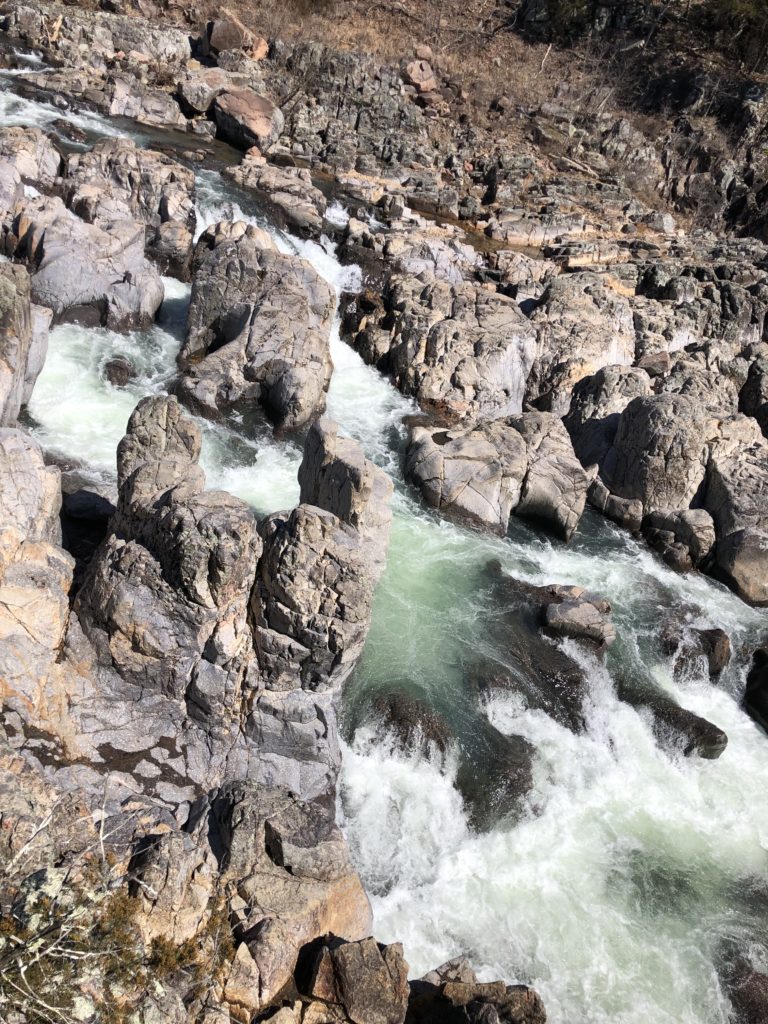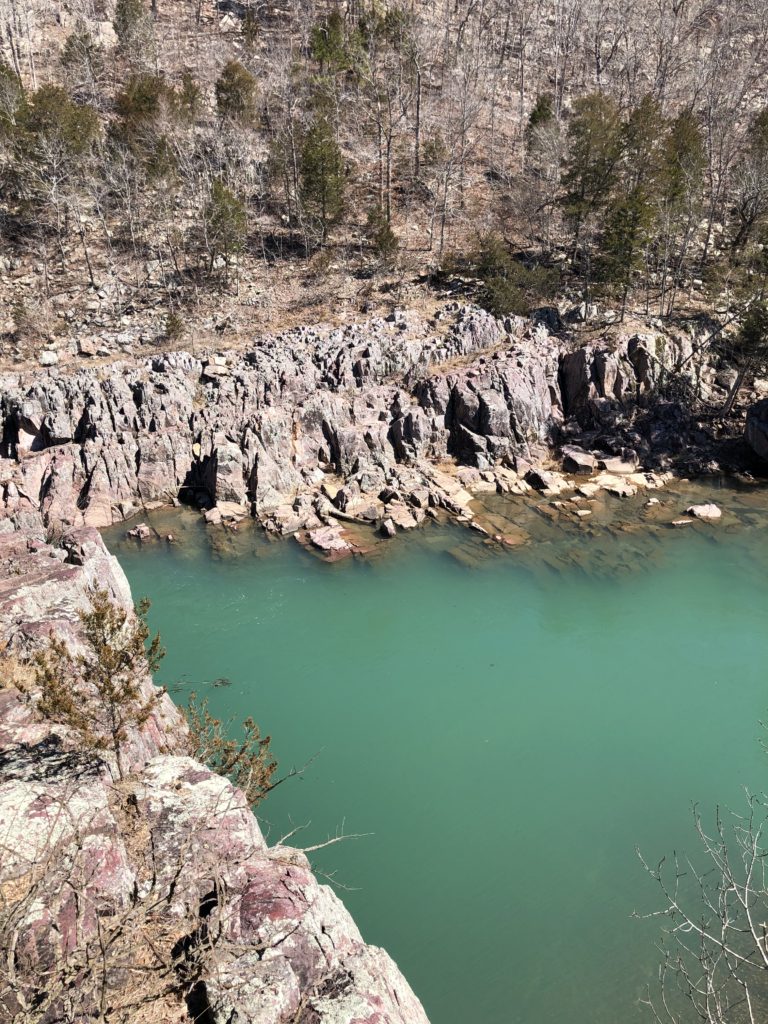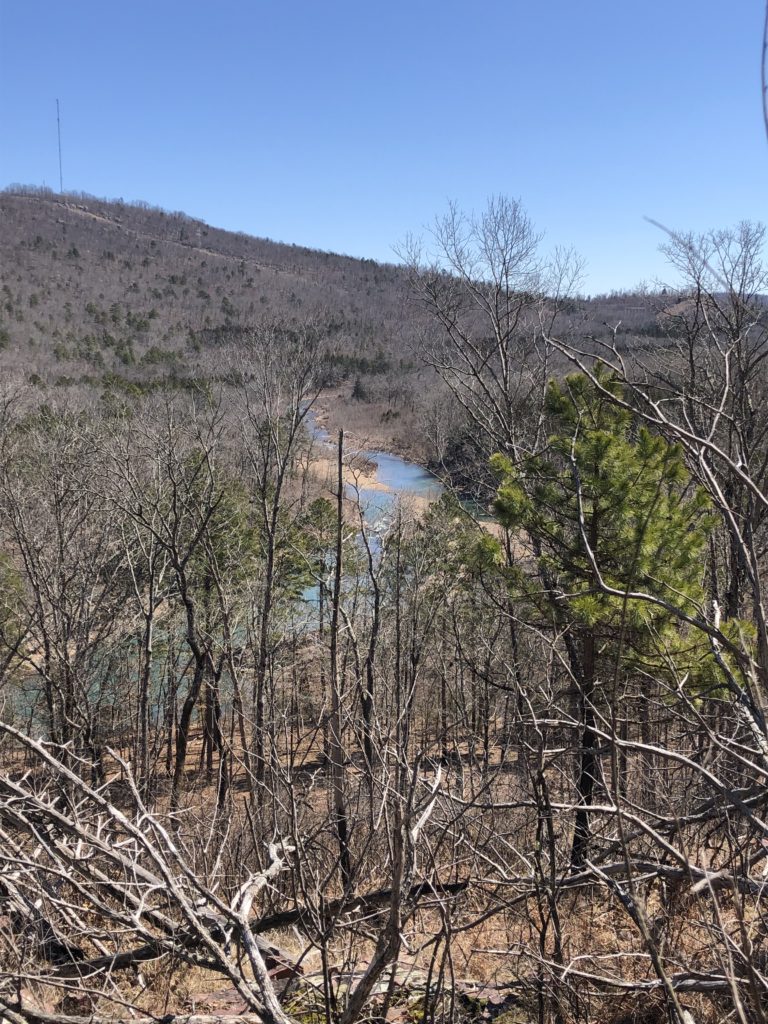 Nice hike up around the Mountain and back to the parking lot.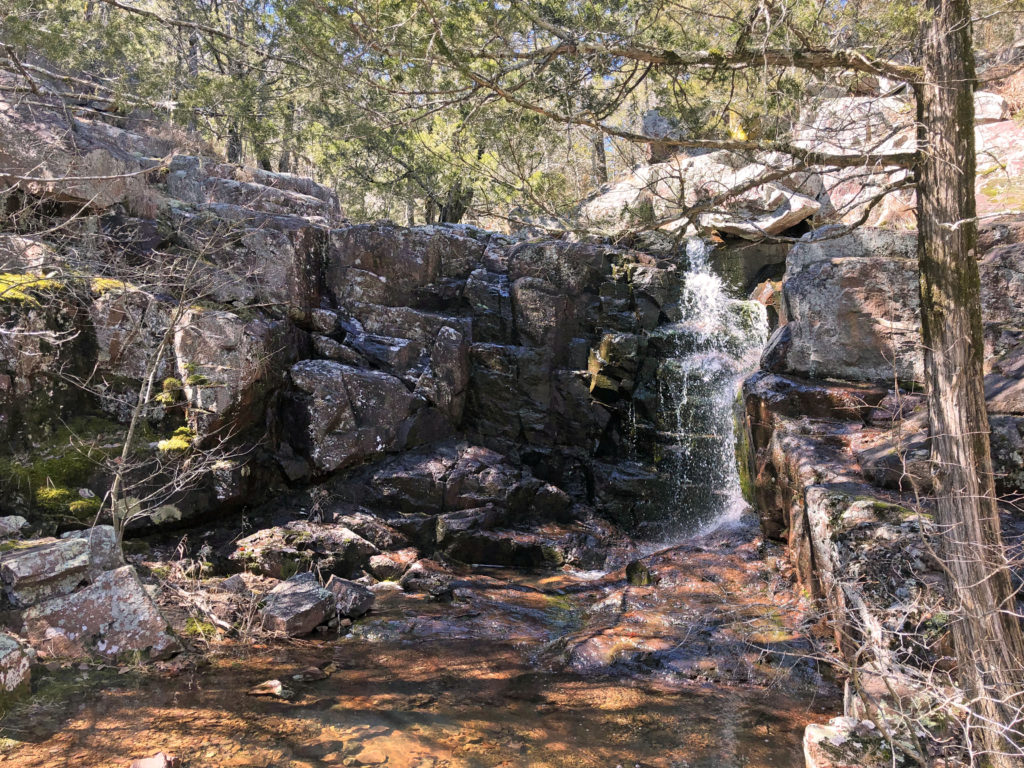 I had anticipated spending the night here, but since it was still early, we headed out a back road to Elephant Rocks State Park.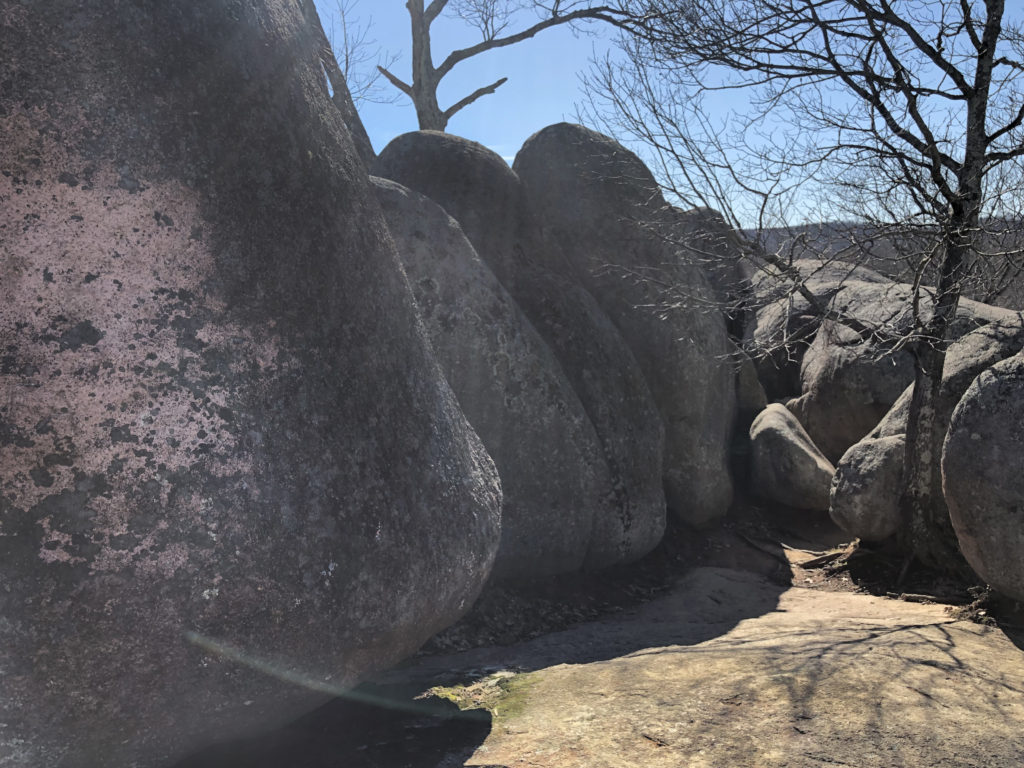 An interesting oddity of granite rocks seemingly "set" in place.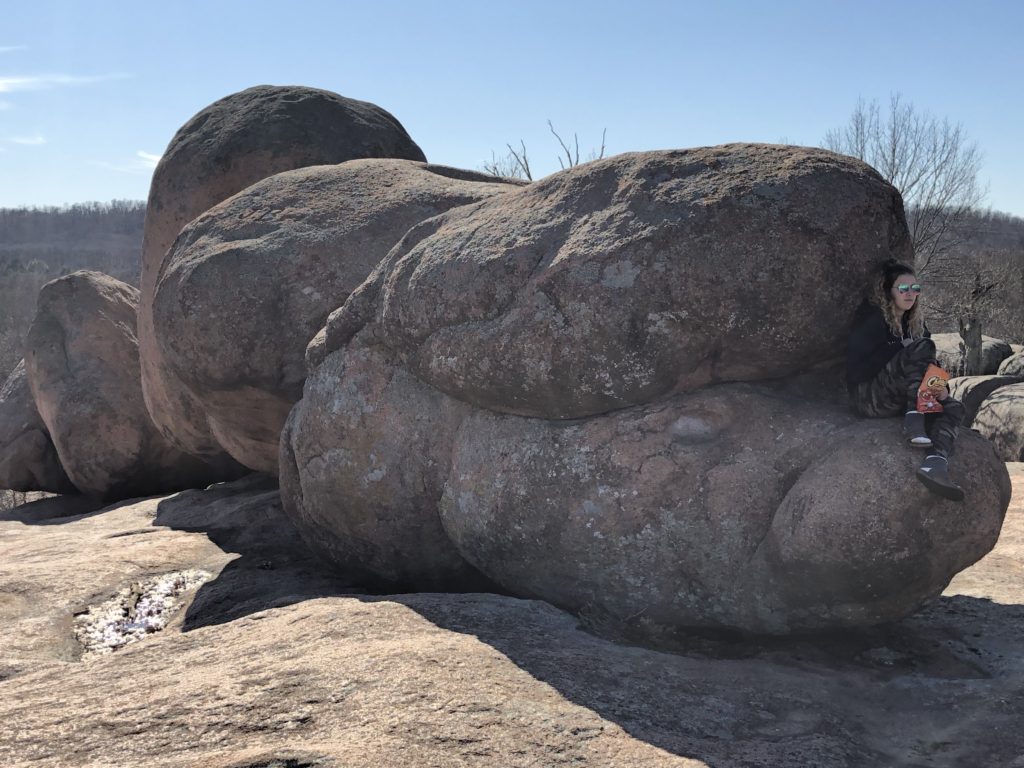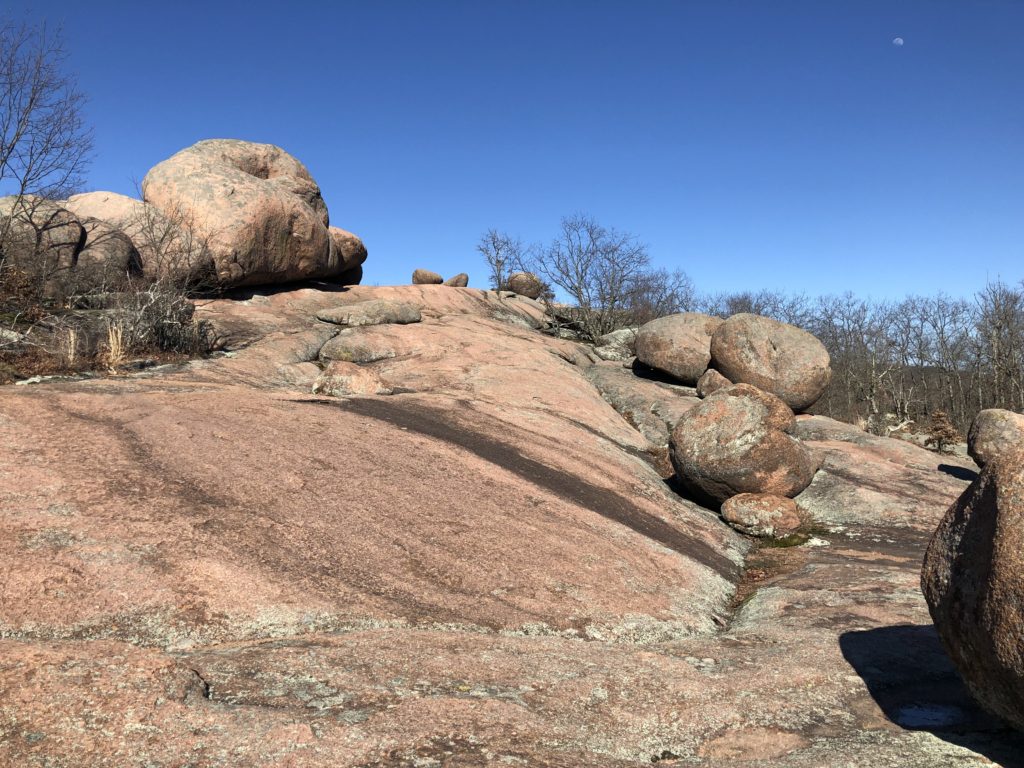 Easy access, ADA, Paved trail wound around the rocks.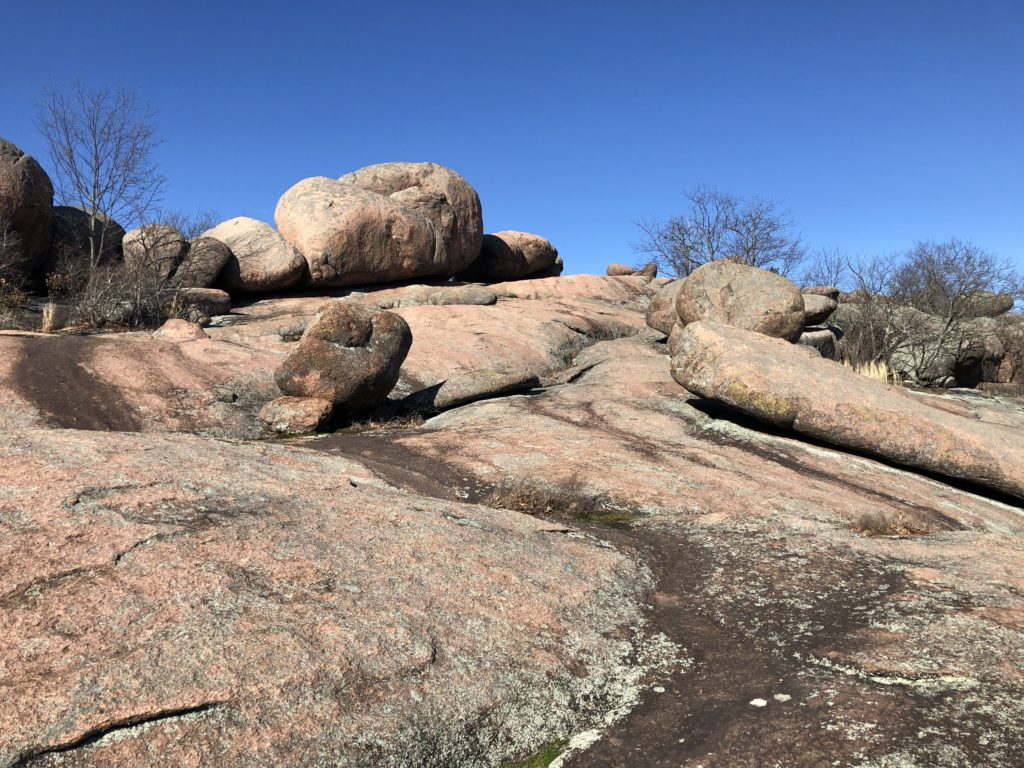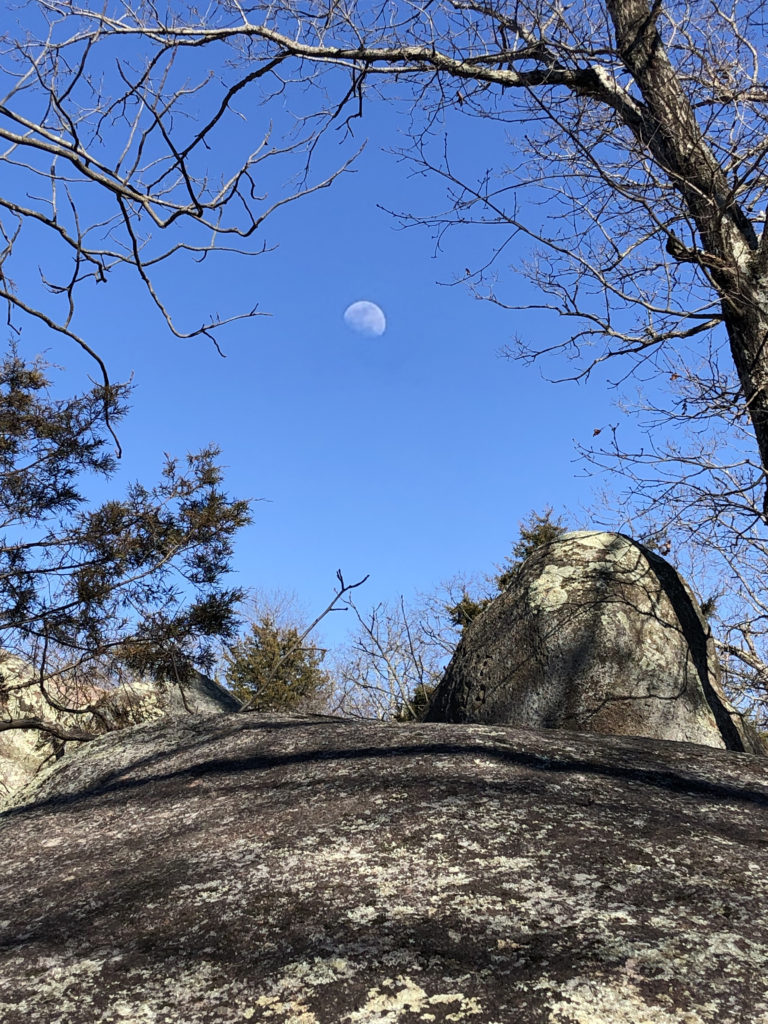 Ended up at Washington State Park; another near empty (and free) park (with all amenities closed). Beautiful Park with Indian Petroglyphs.