Between Yellowstone and Glacier, we saw a little smoke from the wildfires – but this is about as close as we ever got…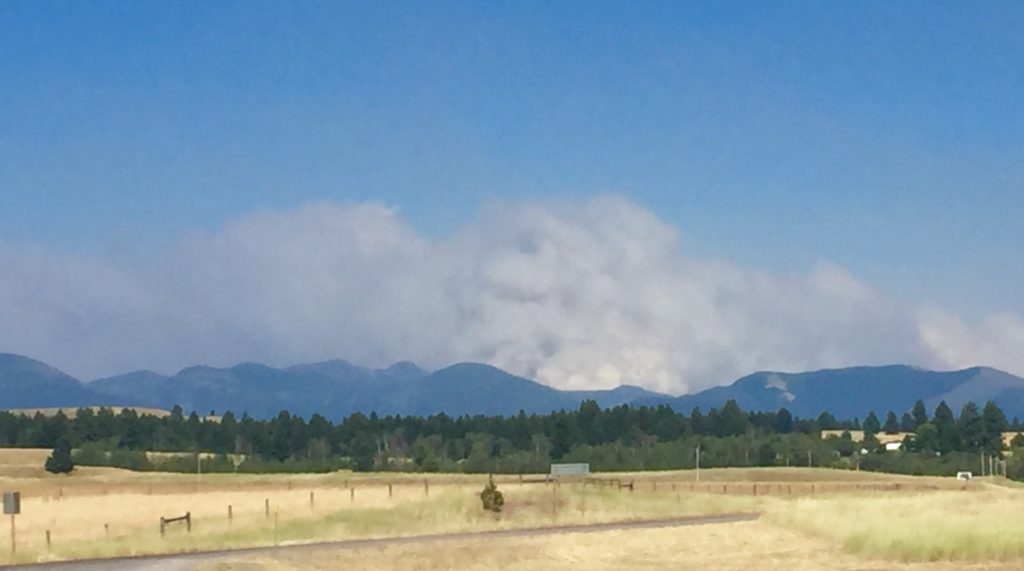 We stopped at Holland Lake to Camp between Yellowstone and Glacier.. Found a nice place to swim, and met two opera singers from Idaho… (how often does one get to say that?)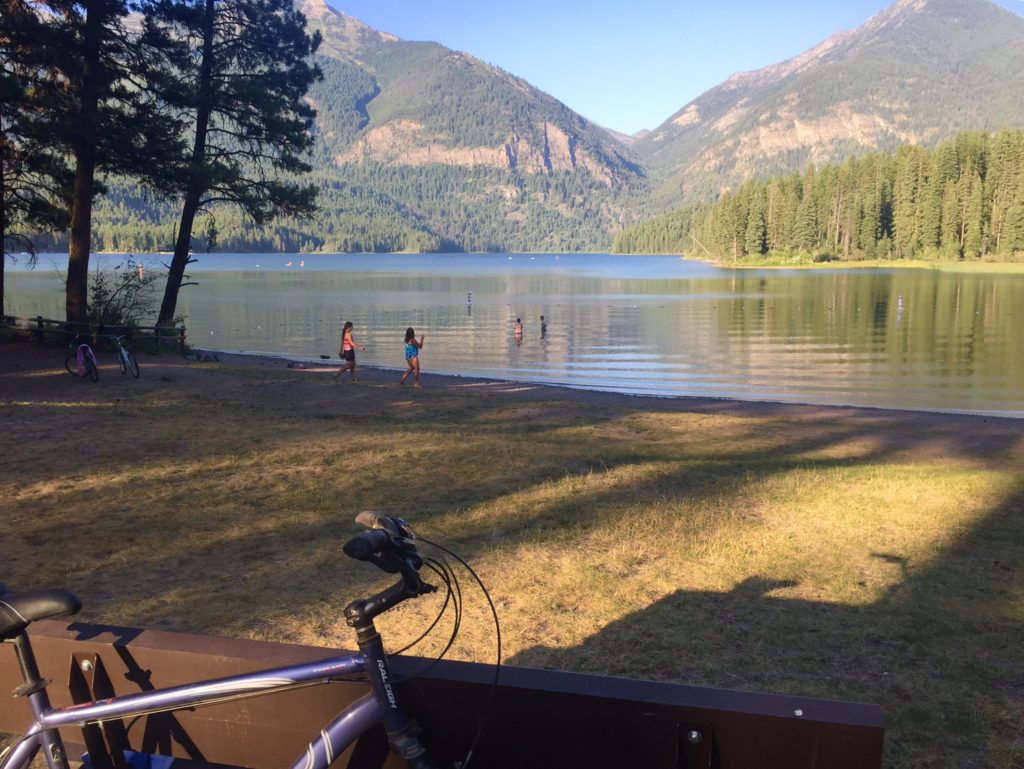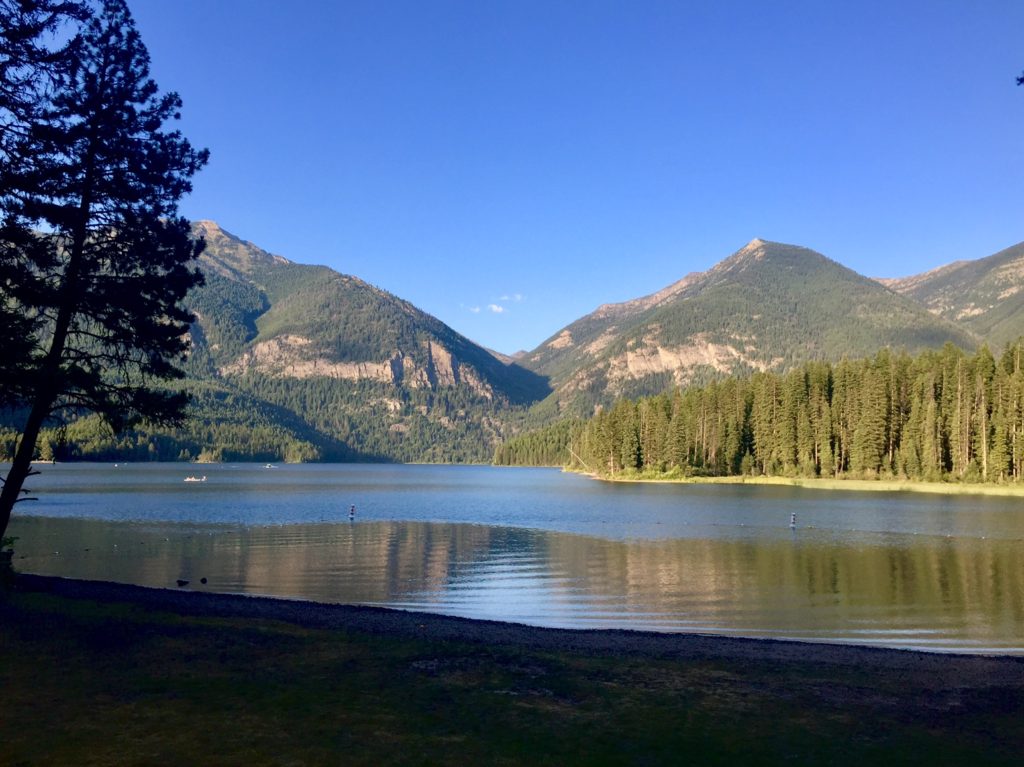 Chef Jennifer prepared a fine Italian meal, and Steve supplied some sausage and the authentic table cloth..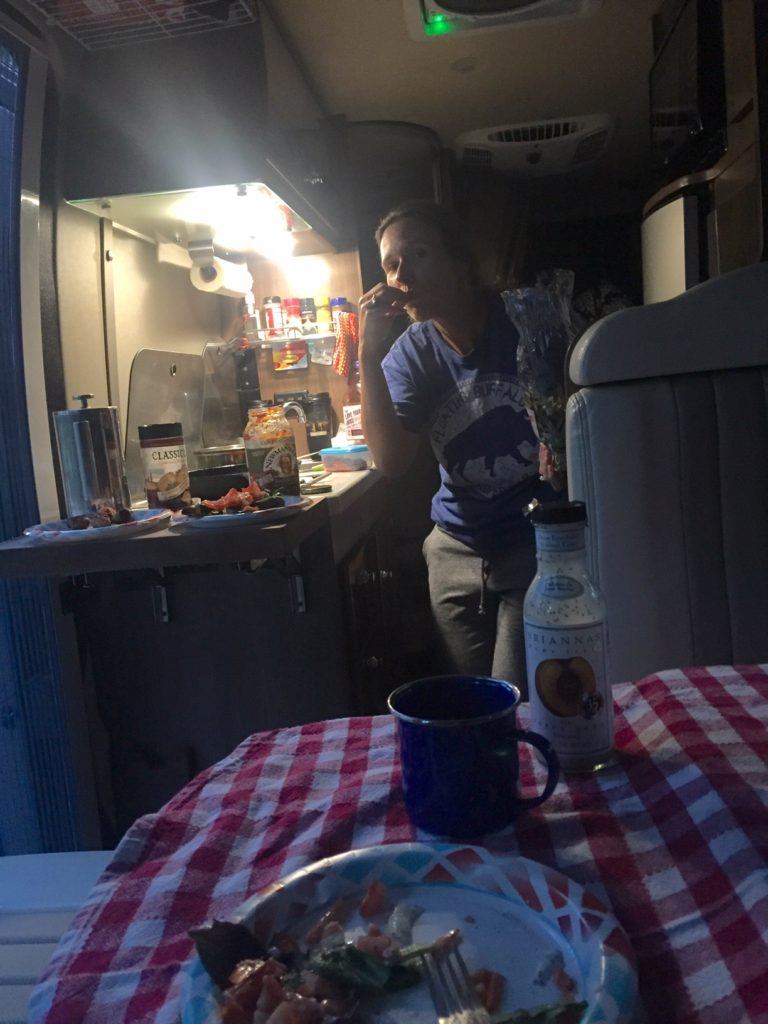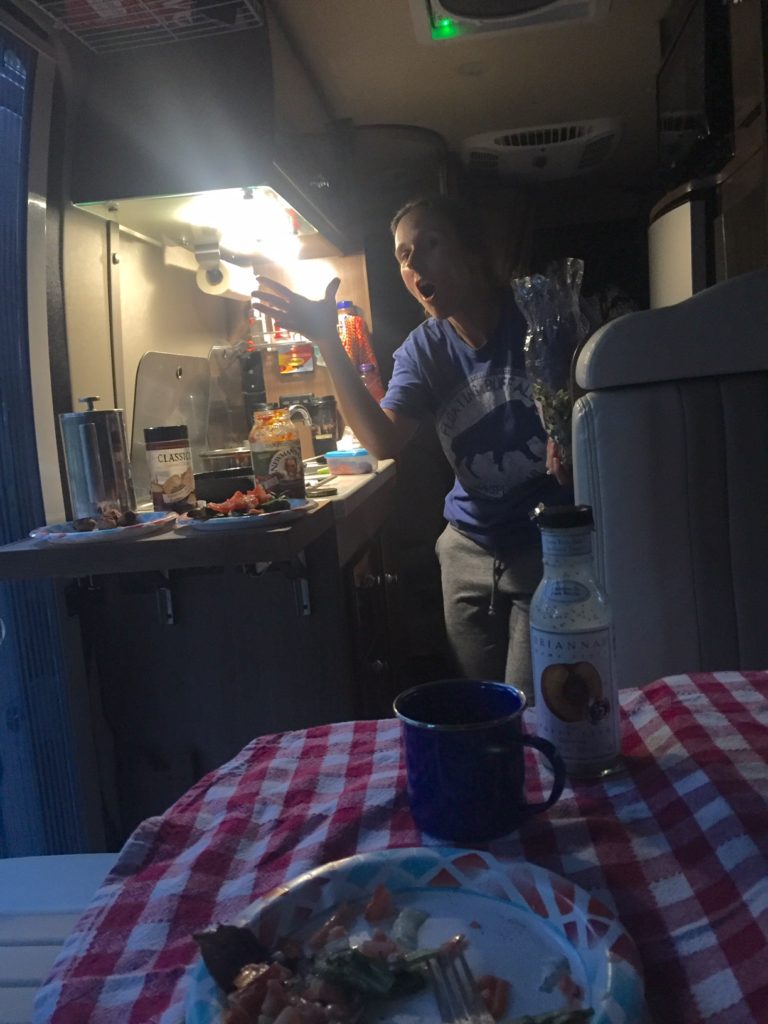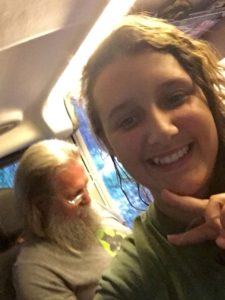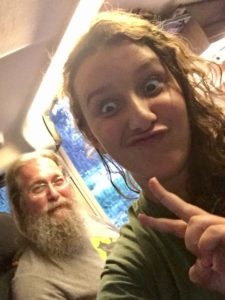 In the morning we hiked up to great waterfall.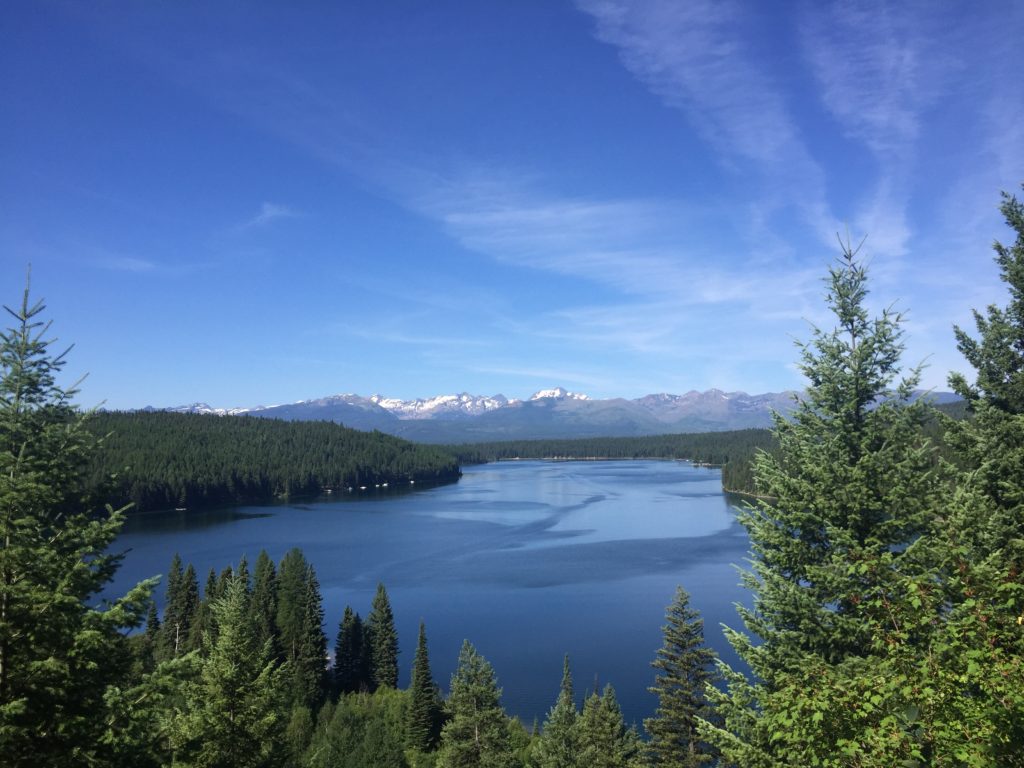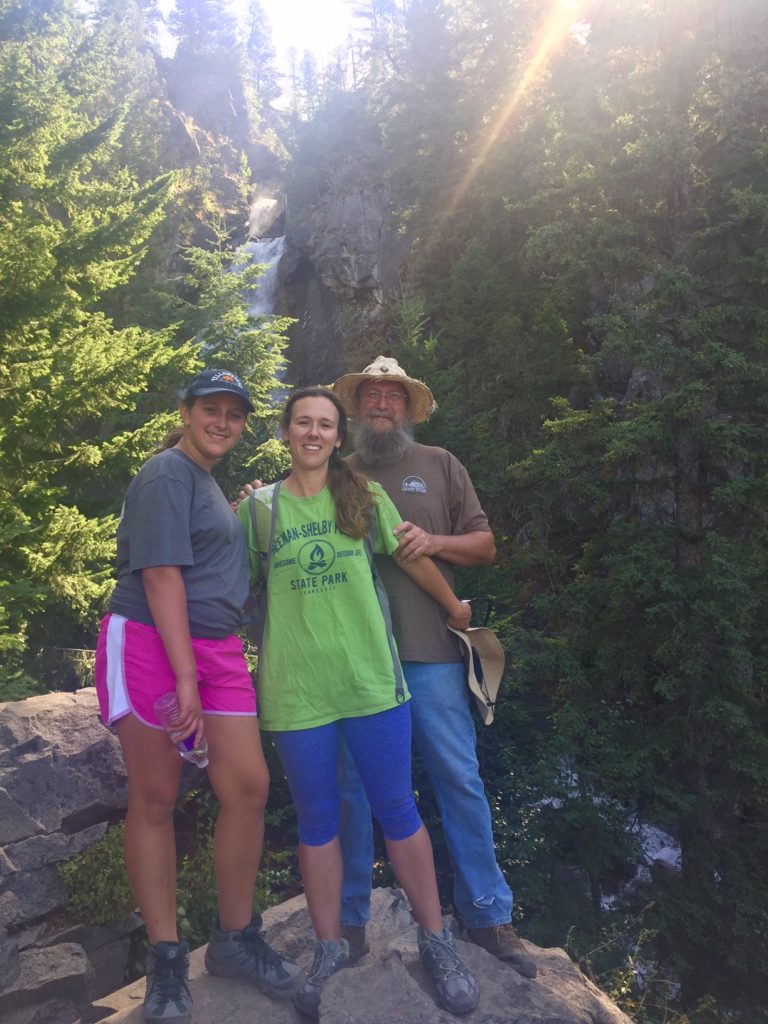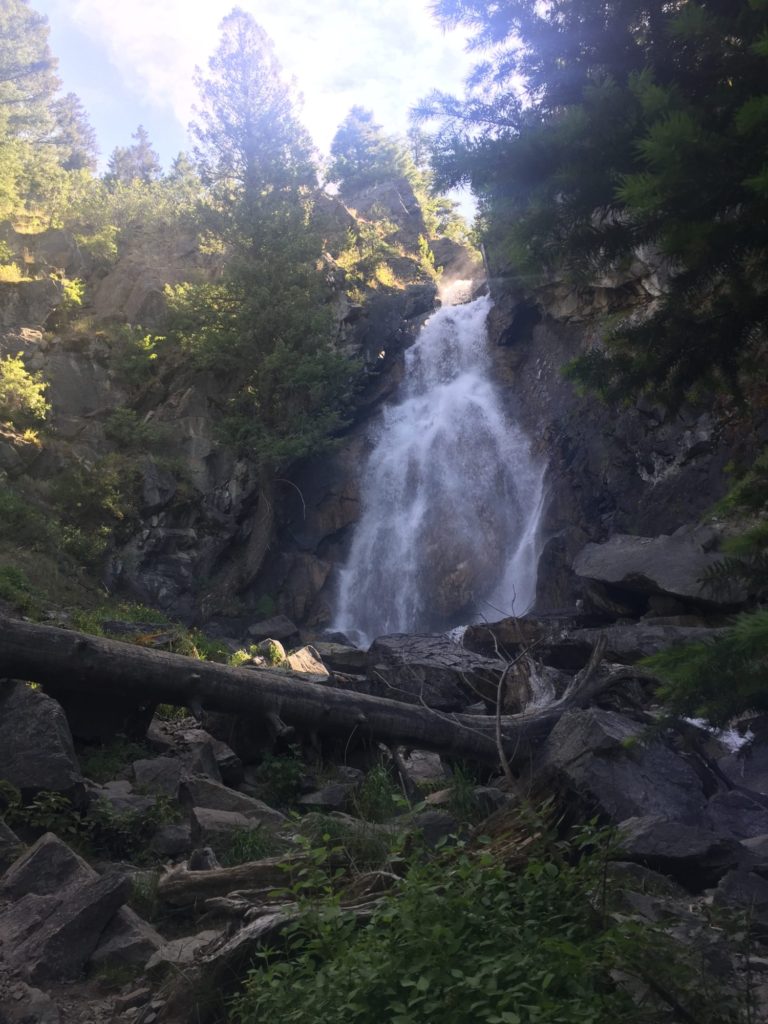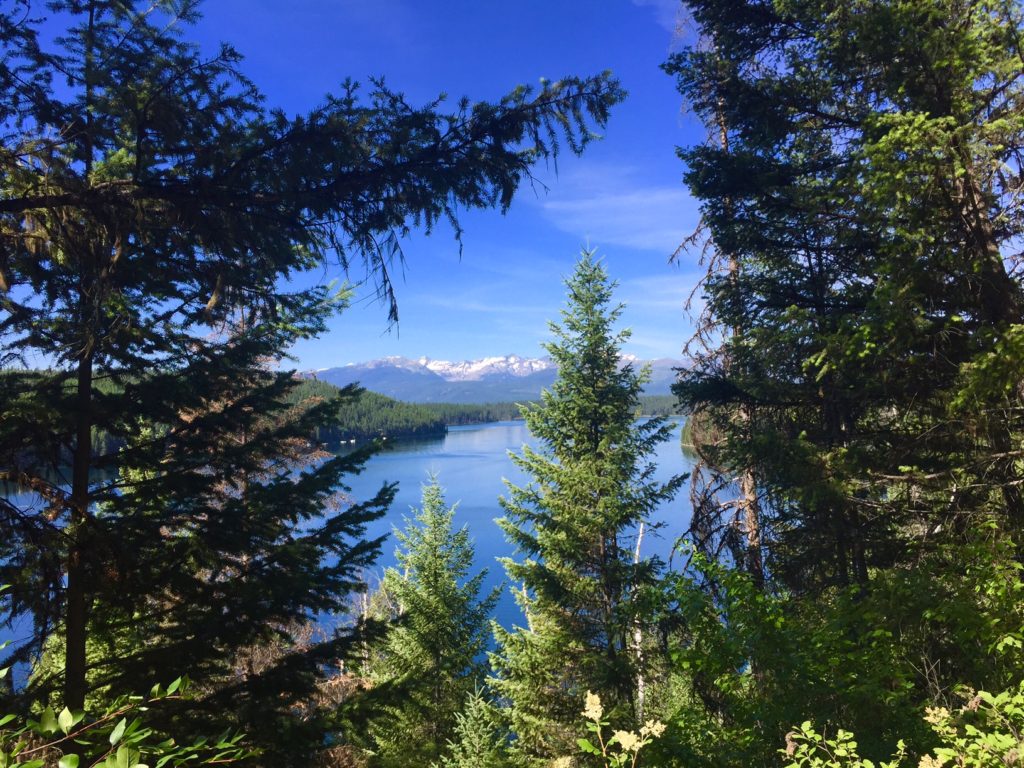 As we continued North, we stopped for Pizza night and then ended up at Hungry Horse Reservoir, where we found a most excellent campsite (after about 10 miles of washboard dirt road)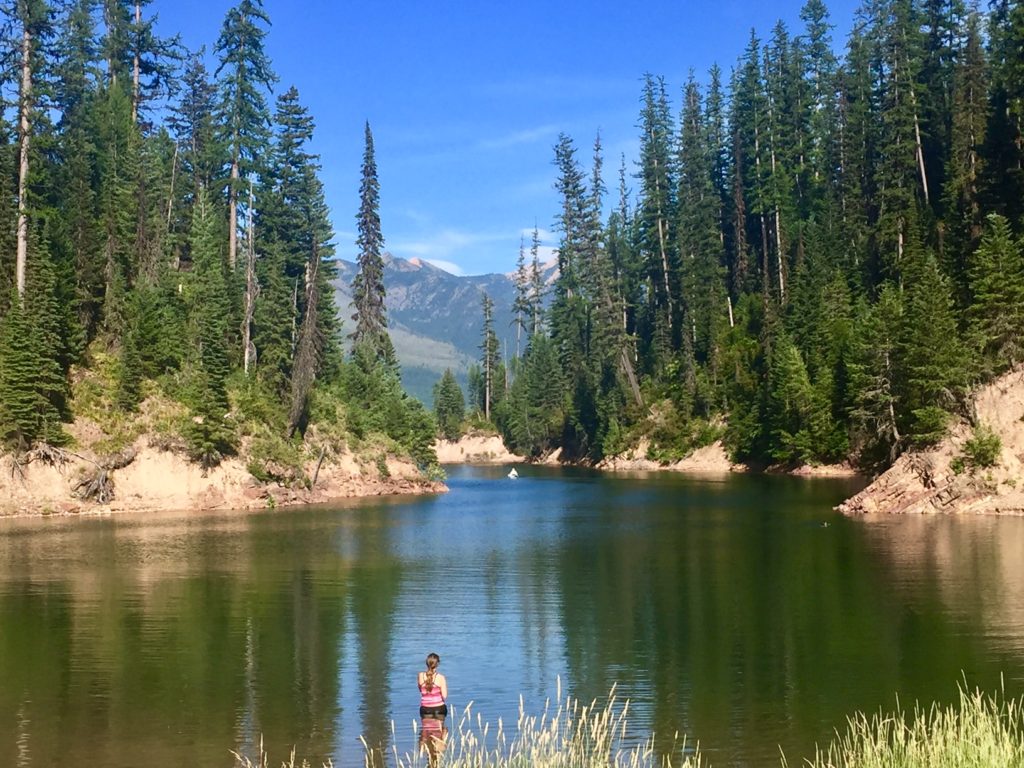 I got started on a painting of this scene (which is also right where we camped)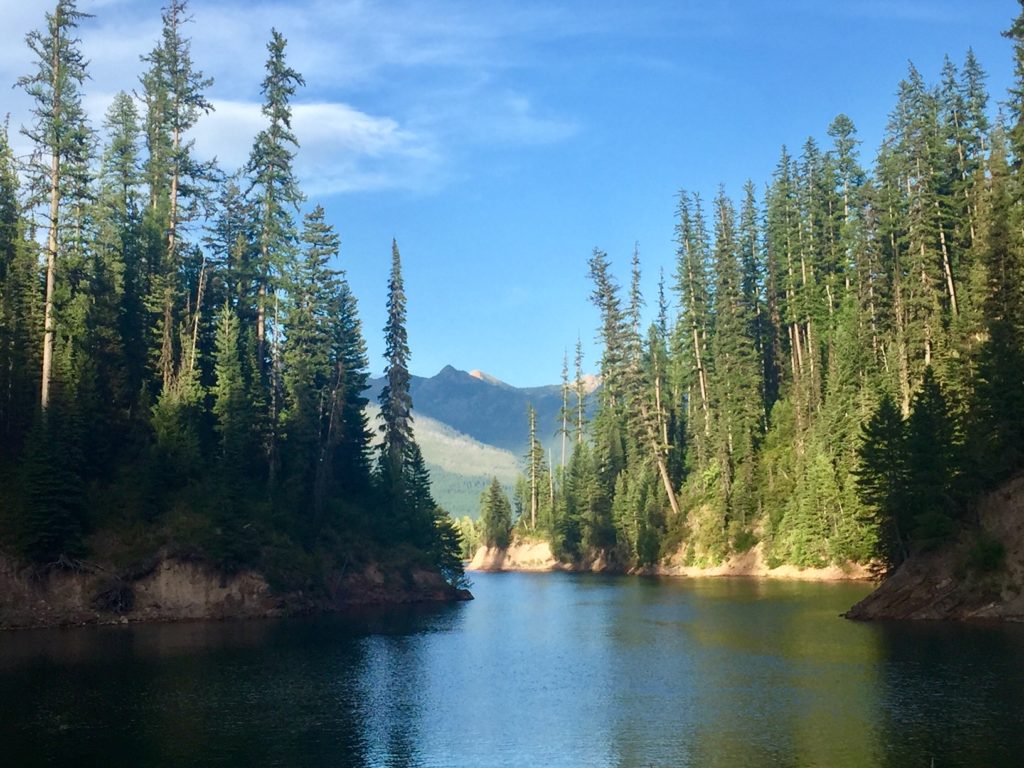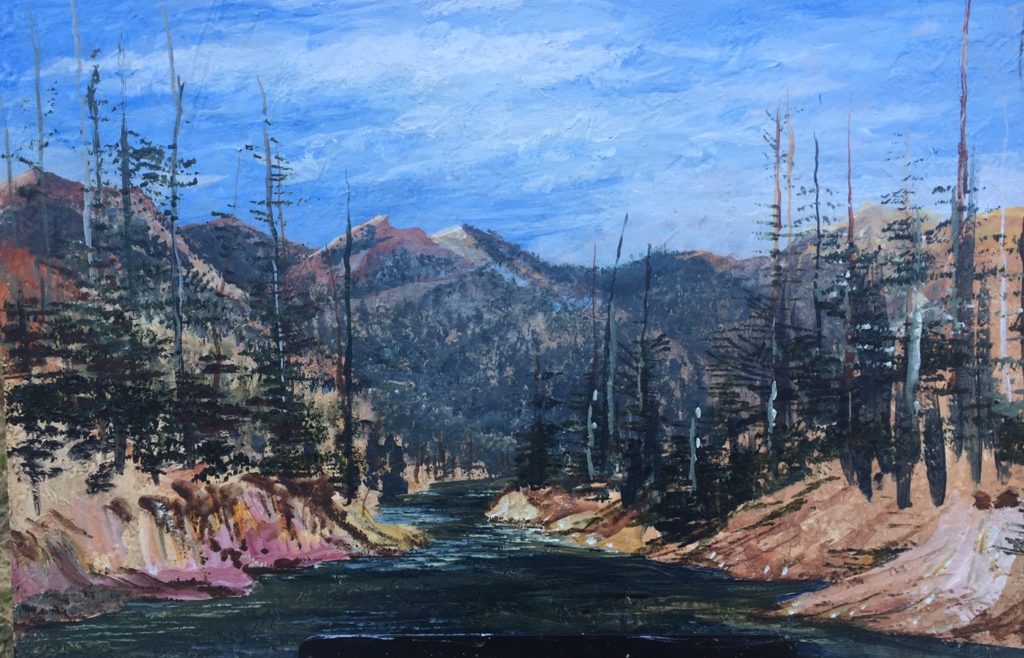 I finished the painting later in the Studio, and it ended up looking like this: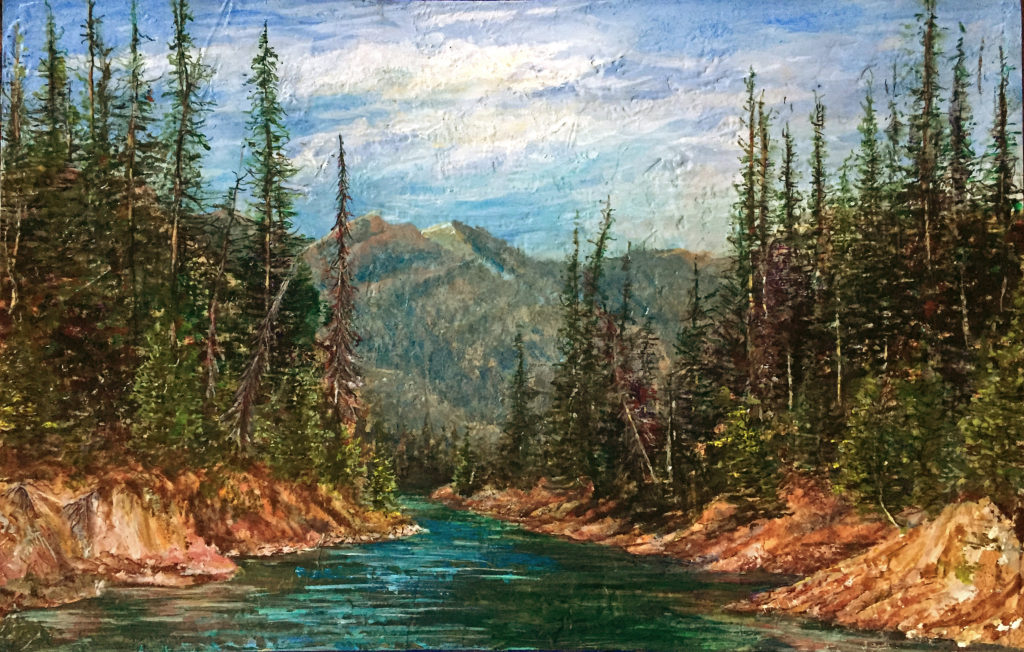 And in the morning, we headed into Glacier National Park.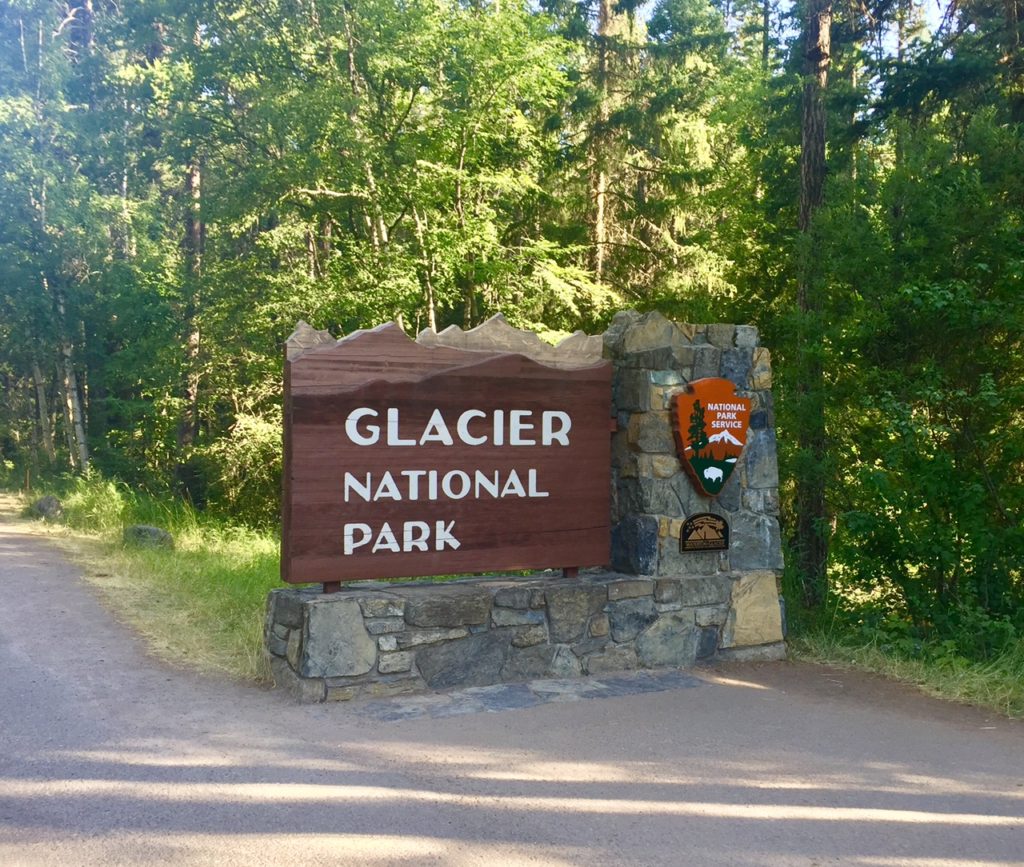 Glacier is a pretty phenomenal place, and that is evident just a couple miles into the park..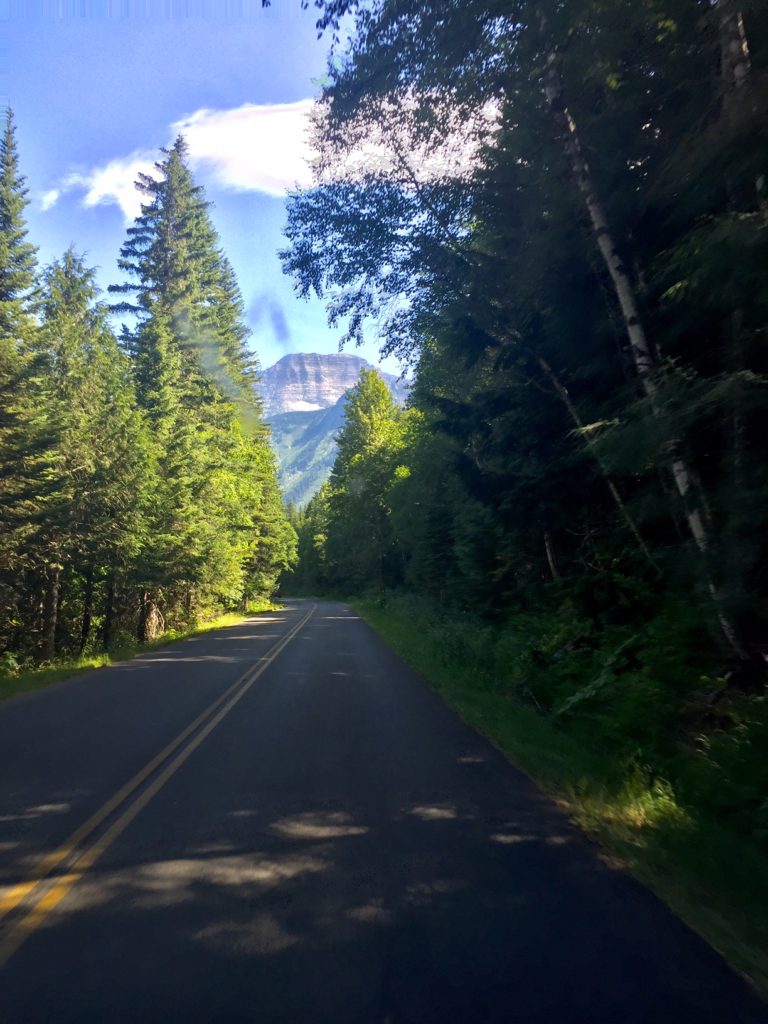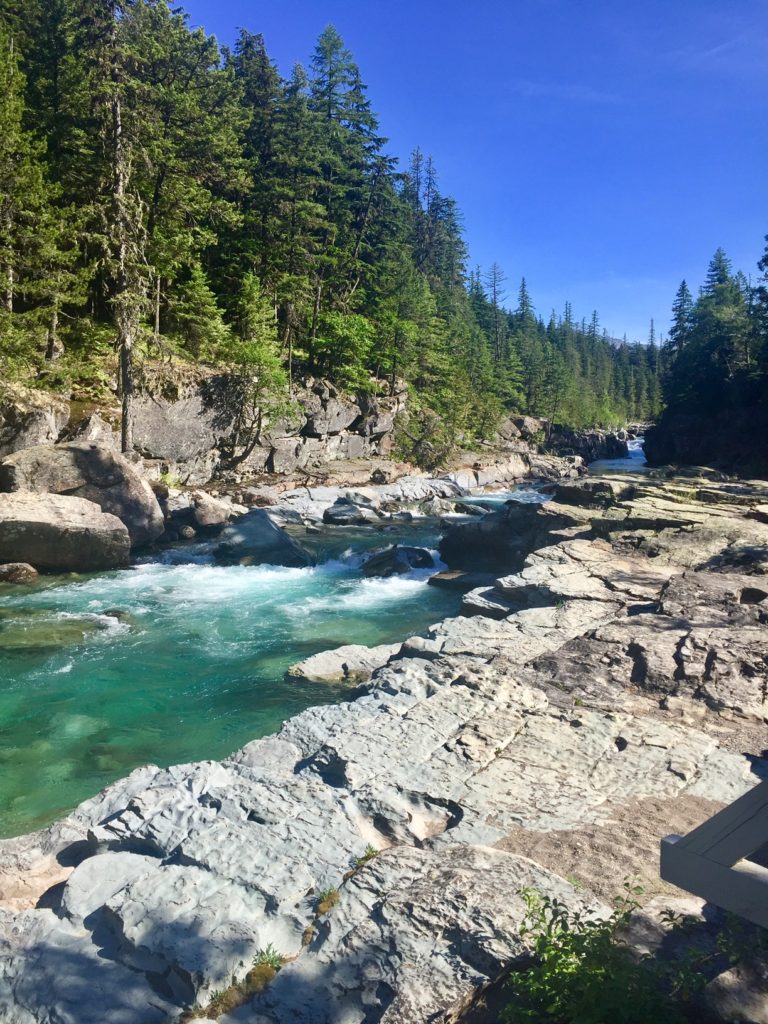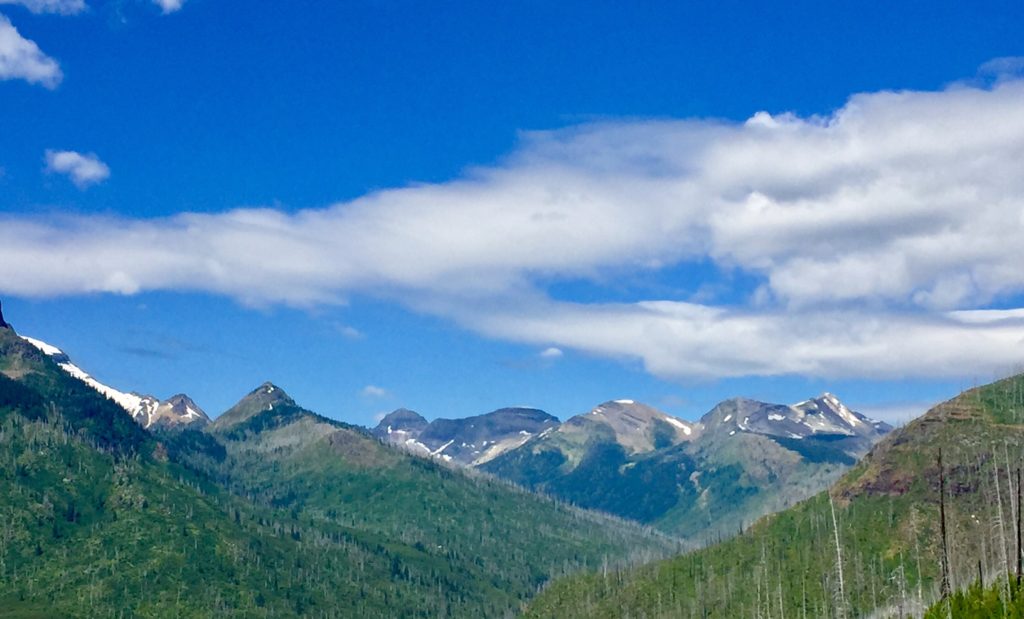 The Going to the Sun Road is an experience everyone should have – we were lucky enough to have two drivers; so one could view, and the other could drive and switch alternatively. If one was traveling alone, I would definitely suggest the Red Bus tours to see the sights, and then Driving through also just for the fun of the drive.